Aezakmi Browser: software features and step-by-step instructions for setting up a mobile proxy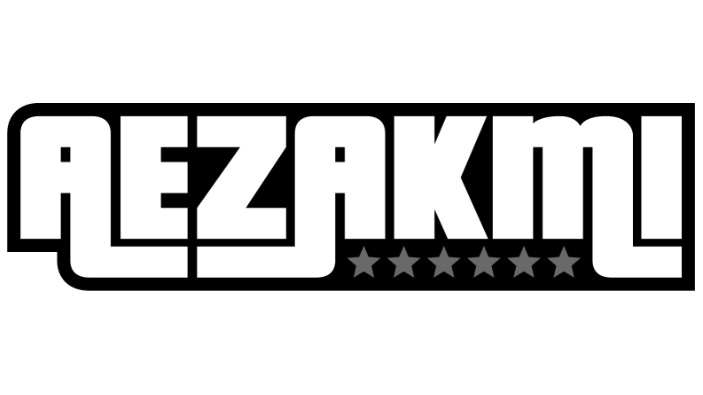 Aezakmi Browser — this is an advanced anti-detect browser that provides safe work with multi-accounts in various systems, including contextual advertising, SMM. With this browser fingerprint constructor, you can register an unlimited number of accounts on betting sites, social networks, without fear of blocking and other sanctions. Aezakmi Browser also allows you to replace several PCs or virtual machines with just one program and at the same time ensure complete invisibility for anti-fraud systems.
Let's get acquainted with the features and benefits of this browser. Let's determine why it is necessary to use proxy servers together with Aezakmi Browser
Aezakmi Browser Features and Benefits
Using the Aezakmi Browser antidetect browser in your daily work, you can control all kinds of parameters: screen size, WEBRTC, WEBGL HASH, Language, GPS, Video card, Time zone, Canvas Hash, Audio Hash, WebGL Debug Vendor, User Agent, OS . Among the main advantages of the software, it is worth highlighting:
Ensuring guaranteed high anonymity of networking and speed of interaction, but not in the checker, but directly in the field. After registration, the user receives a demo access for 2 prints to personally check the convenience and efficiency of work.
Quick start, elementary settings for work. To create a new fingerprint, you only need 5 clicks on the mouse button. It also provides simultaneous work with multiple prints, quick access directly from the desktop. If necessary, you can transfer the fingerprint file along with cookies to other members of the work team. It is also possible to work in one account from several devices, allocate a separate device for each profile.
Aezakmi Browser adapted to Facebook: there are instant adjustments for all changes.
Antidetect Browser has 24/7 technical support. Work is being done through a remote assistant. Aezakmi Browser optimizes online workflows, especially those that have a positive impact on business profitability. And this software automates the work with mobile proxies.
Why does Aezakmi Browser need mobile proxies?
Safe, reliable and efficient work with Aezakmi Browser is ensured by the use of a proxy server. With their help, profiles are created and edited. It is enough to make the appropriate settings once, so that in the future all processes when working with personal pages are automatically pulled up. Mobile proxies reliably hide the real technical data of your PC, replacing them with your own IP address and geolocation.
Thanks to their use, it is ensured:
complete anonymity on the Internet;
protection against hacker attacks and any other unauthorized access;
the ability to work in multiple accounts, use tools for automatic promotion in social networks without the risk of blocking, etc.
It remains only to make a number of settings correctly.
How to set up a mobile proxy in Aezakmi Browser: step by step
To connect a proxy server to work with the anti-detect browser, you must perform the following steps in sequence:
We load the browser, go to its settings. Select the tab ("Create new profile"). In the appropriate windows, enter the operating parameters of your PC, namely Screen Resolution (screen resolution), Operation System (operating system), Browser (browser used), Video Driver Vendor (video driver supplier), Video Card Model (video card model). After that, click on the "Generate" button. (generate, apply).

At the bottom of the window in the line "Enter new profile name" you must enter a new profile name.
We translate the slider near the inscription "Enable Proxy" ("Enable proxy") to the active position.

A little lower in the drop-down tab with protocol types, select the one through which the work will be carried out. Best choice for HTTPS proxy. In the "Address" boxes and "Port" specify the relevant proxy server information (it will be available to you in your personal account after purchasing a mobile proxy). Also nearby in the "User" boxes and "Password" you need to enter authentication data: username and password. Move the slider next to "WebRTC Disable" to the active position.

After that, pay attention to the inscription under the button "Check proxy (recommended)". If initially the red inscription "Proxy not checked" was glowing here, now the message in green "Your proxy is working" should appear. Click on the "Save" button ("Save").

Go to the upper right corner of the screen of the Aezakmi Browser working window. We find here the image of a red star in a black square and click on it.

A new window opens with empty fields. We click on the top and select the name of your profile from the drop-down list. We click on the window filled with green and write in it "A-E-Z-A-K-M-I". Click on the "Create New Profile" button – launches profile.

Everything. You can switch to a new mode. Now the solution of all issues related to the anonymity and security of networking will be taken over by the proxy server. It's just necessary to approach responsibly and comprehensively with the selection of the mobile proxies themselves. Free servers that can be found on the Internet in the public domain – not the best option, because many people use them, which negatively affects both the speed of work and the level of security and reliability. Therefore, the best solution would be to buy personal proxies on the MobileProxy.Space server. You get a multifunctional product with unlimited traffic per channel at a more than reasonable cost.
---
Share this article: