Brute accounts and proxies: what you need to know about it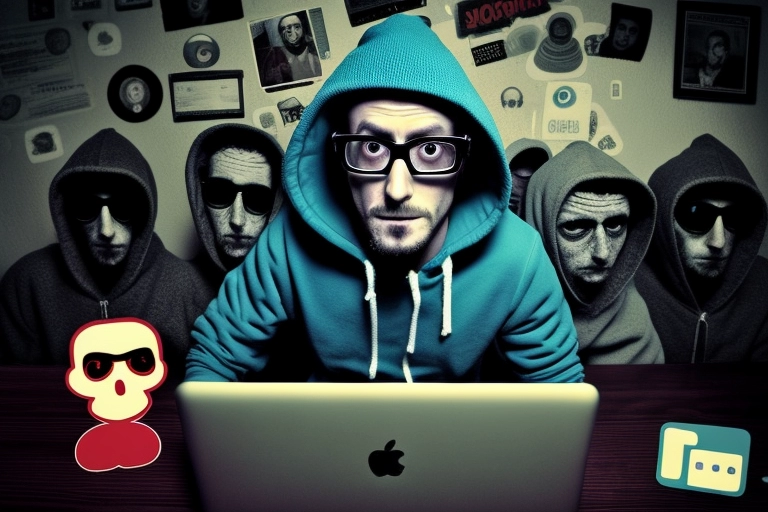 Proxy servers – the №1 tool for today to ensure the anonymity and security of networking, bypassing regional blocking. Everywhere they are used by specialists in the promotion of accounts in social networks, instant messengers, video hosting. They are also widely used by those who work with bulletin boards, bookmakers, etc. Private mobile proxies are especially effective. They reliably hide the real IP-address of the user, allow you to automatically (on a timer) or forcibly (via a link) change addresses, as well as resort to rotation by geolocation and mobile network operators. All this ensures the highest possible efficiency in the network without the risk of getting banned
We've already talked a lot about mobile proxy functionality, including IPv4, IPv6 perspectives. It makes no sense to continue listing, because mobile proxies provide the modern user with truly unlimited opportunities for working on the network. Now let's dwell on such a moment as brute accounts. They also require the use of an intermediary server in operation. Let's get to know in more detail what kind of accounts we are talking about, what benefits the user will get from the joint work of the brute and the proxy server. We will tell you what requirements the servers for brute force accounts must meet, as well as where to buy such proxies easily, quickly and profitably.
Getting acquainted with brute accounts
Under the term "brute account" means personal pages that have been hacked according to the brute data scheme. That is, in order to get to the accounts, the attackers used software that selects passwords. In simple words, brute of the – this is hacking it for different purposes, whether it is the theft of personal data or infection of your devices with malware, advertising, various kinds of invitations, appropriation of someone else's page, etc. The latter option is very relevant, as it allows you to "borrow" work profile with a large number of subscribers. By no means do we encourage you to do something like that. We just talk about the fact that such a practice exists.
Users of social networks Instagram, VKontakte, Facebook, Odnoklassniki often encounter brute force. Instagram personal pages attracted the most attention, because changing the parameters in profiles is quite simple here. So, using Brutus technology, you can make adjustments to the page name, phone number, address. After such actions, it will be quite problematic for the real owner of the account to prove that this profile originally belonged to him.
Most often, old, abandoned personal pages fall under brute force. They already have a history, which means that their value will be significantly higher than the new ones, the features of auto registers. Judge for yourself: the cost of auto-registration of one personal page is only about 5 rubles, while the restoration of a blocked profile starts from 40 rubles and can reach up to 200-250 rubles.
Brute force is also used quite actively in the gaming industry. especially true for such cult sites as Team, Minecraft, World Of Tanks, Fortnite, Lineage 2, World of Warcraft, etc. those who are fond of this must have heard stories about the theft of level 90 orcs. And representatives of the Ministry of Internal Affairs were involved in solving such problems. This first appeared more than 10 years ago, but every day this practice is being improved more and more.
For many brute – This is already a professional activity on which you can make good money. And where mass actions are envisaged, the use of automated software is indispensable without the use of such a product as mobile proxies. They will not only help hide the user's real IP address, but also prevent him from being blocked.
Now let's determine which proxies are suitable for brute force accounts.
Which proxy servers are suitable for account brute force
One of the main requirements that can ensure effective brute force of – absolute anonymity of work. Those who decide on such actions should understand that this is an offense, an intrusion into the boundaries of another user. And if the system diagnoses such actions, then it will quickly "exit" on you by identifying the IP address of the device from which such actions were performed. Therefore, the easiest way to protect yourself from such a – change address. Namely, this is what proxies provide. That is, if there are problems during account brute force, then you won't have to worry about the consequences, because no system will be able to track you.
Now about what proxies can be used in such work. There are several options here, but two main categories can be distinguished:
Free proxies, they are also public. That is, such servers are in the public domain. Anyone can use them, and absolutely free. The public IP pool is often filled with temporary access so that ISPs can perform testing. And such moments as errors in the work of the system administrator, low connection speed, constant "falling away" addresses, low security and privacy – all this is the norm for public proxies. And even more of these addresses are already included in the "black" list and will be immediately blocked by the system upon detection. By the way, use free proxy checker to check if your IP address is included in such a list. In addition, there is a practice when attackers themselves throw addresses into the public pool only in order to get quick and easy access to your device. That is, this proxy option has only one advantage – free. But along with a huge number of shortcomings, even such a significant "plus" does not save.
Paid proxies, they are personal. These are servers that are devoid of all the shortcomings inherent in public ones. Here, each user is allocated a separate channel for work. Guaranteed security and confidentiality of actions, data caching. This option is best suited for automating actions, including mass actions, including multi-accounting. Also, their advantages include a stable and high-speed connection. But yes, you will have to pay for such a proxy server. But we note right away that the amount is not so significant as to risk your own security of working on the network.
High security networking with mobile proxies from MobileProxy.Space
Despite the fact that brute accounts can make good money, we would not recommend resorting to such actions, because they are illegal and unlawful. But we suggest using mobile proxies from the MobileProxy.Space service to expand your networking capabilities. They will become an indispensable tool in the arsenal of affiliates, SEO and SMM specialists, and all those who specialize in promoting websites, social media accounts, and even ordinary users who want to ensure anonymity and security of online activities. Service clients receive:
personal, dedicated channel with unlimited traffic;
Convenient ways of payment and renewal of the contract;
proxies that work simultaneously on HTTP(S) and Socks5 protocols: provided by connecting through parallel ports;
access to more than 900 thousand pool of IP addresses, which you can change either by timer or by request from the user's personal account;
24/7 technical support;
convenient rotation by geolocation and mobile network operators.
To learn more about the tariffs and functionality of mobile proxies from MobileProxy.Space, we recommend that you follow the link https://mobileproxy.space/ user.html?buyproxy. But once again we want to note that the brute of – illegal actions. And we do not recommend doing this. Moreover, there are many other ways to earn good money online today, and quite legally.
---
Share this article: