Cheap mobile proxies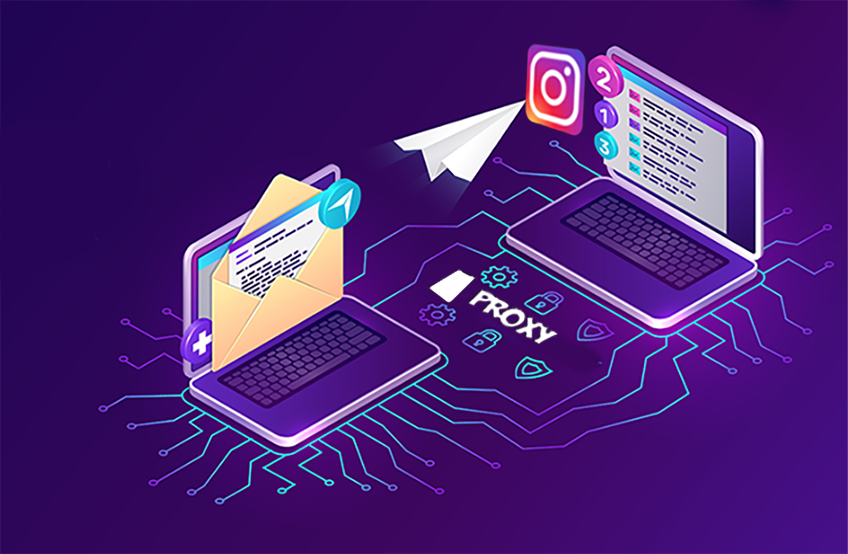 Cheap mobile proxies – a question that interests many users of smartphones and the Internet. This is a simple, convenient and profitable solution for those who would like to ensure absolute anonymity when working on the Global Network, to minimize the likelihood of blocking. When using them, a high interaction speed is maintained, mass following and mass liking can be used. At the same time, IP addresses change regularly and automatically, without user intervention.
The modern market offers many options for cheap mobile proxies. But how to navigate this variety and choose an option that will provide a high level of anonymity and good functionality, but will be low in price?
Factors that affect the cost of a mobile proxy
The price of a mobile proxy is formed based on a number of criteria:
Mobile network operator rate. Depends on the service package (unlimited or conditionally unlimited), region (in practice: the larger the city, the more expensive).
Hardware cost. Phones must be equipped with a good modem, be unlocked, flashed, work quickly to change modes, enable / disable data transfer, etc. It will not work to organize a cheap mobile proxy based on cool equipment. And you also need to take into account the cost of the server itself. Fortunately, there are no special requirements for it, which means that the price will be low.
The cost of the Internet. It mainly depends on the geographical location of the server and the type of tariff package (home, industrial, etc.). The higher the connection speed, the more expensive.
Payment for services for initial setup. We are talking about connecting equipment, flashing modems, smartphones. All this is connected to a single network, configured.
Depreciation and maintenance. With these moments, everything is ambiguous, because it is difficult to determine how long the equipment will last, when it will need to be changed, and how often it will give out lags, requiring urgent intervention from specialists.
Why choose mobile proxies?
Mobile proxies – a more advanced, efficient and easy-to-use alternative to fixed servers. Yes, they have the same purpose – substitution of the real IP address for the data of the proxy server. But in the implementation of these products have a significant difference. So, mobile proxies use the data of cellular network operators in their work. Here, hundreds or even thousands of users work on one IP address, so all requests coming from them will be perceived by search engines as a real stream from several people. That is, such actions will not be perceived as spam. And even if the search engines have any doubts, they will not be able to block the IP, because at the same time as the "violator" innocent users will also be banned, having lost mobile access to the Internet.
Among the main advantages of mobile proxies in comparison with stationary ones, it is worth highlighting:
the ability to register multiple accounts through one channel: stationary proxies work on the principle of one proxy server per account;
increased reliability and efficiency, access to resources from any corner of the world, including those that are blocked for your region or country as a whole;
significant time savings: the work is done automatically, without requiring any reconfiguration, and the mobile product is faster in operation compared to stationary server counterparts
guaranteed bypass of targeted checks, the ability to change geolocation, a cellular network operator by timer or request;
quite a reasonable cost, especially if we take into account the much greater functionality and increased convenience in comparison with stationary counterparts: there is a significant benefit based on the ratio of price and quality of services.
You can see the benefits of using mobile proxies after the first use.
How to choose reliable but cheap mobile proxies?
When working with a mobile proxy, it is important to understand their key difference from the classic server counterparts: the ability to change the IP address, up to 1 time per minute. This can be done manually or by timer. That is, within the framework of the selected service package, you get access not to one, but to thousands of IP addresses that will work to satisfy your requests . But the effectiveness of this process directly depends on the quality of the product. And cheap mobile proxies are unlikely to be able to provide it. The market does not always provide the consumer with a decent product at a bargain price. And the unreasonably low cost should alert you. You run the risk of getting a product with low functionality, long delays in response time, insufficient anonymity.
But the principle does not always work: price as an indicator of quality. Therefore, the choice of a mobile proxy provider should be approached responsibly. So, here https://mobileproxy.space/user.html?buyproxy you can choose a package that will have wide functionality and high quality at a very reasonable price. The choice is yours: dubious cheap mobile proxy or a reliable, stable product that will allow you to fully appreciate all the benefits of using it.
Who is mobile proxies from MobileProxySpace suitable for?
Proxy from MobileProxySpace service – the optimal solution for many categories of users. They will become an indispensable assistant in professional activities:
Account Registrars. Allows you to avoid blocking when working with multiple accounts. If in the case of using conventional, stationary proxies, you must adhere to the rule of 1 server per 1 account, then with mobile counterparts everything is much simpler. Work will be carried out through 1 mobile proxy with any number of accounts without blocking due to automatic IP change.
Software developers. The profitability of new software largely depends on how it is adapted to use in certain conditions. Mobile proxies will allow you to test the product in relation to users from different countries of the world, regions, check the stability of its work and eliminate the identified problems before the mass launch of the product on the market. Moreover, they will be able to bypass the protection of the original servers.
For arbitrators. Mobile proxies will allow you to process huge streams of Internet traffic with great speed. It is not possible to implement these tasks without a proxy, that is, from a single IP address.
Marketers. You can easily and quickly launch advertising campaigns, automate the collection of leads without fear of sanctions from search engines. Not a single outdoor advertising today can be compared in its effectiveness with Internet promotion, including social networks. It allows you to reach the target audience as much as possible, already initially focusing on their preferences and requests.
SEO and SMM specialists. They automate the process of collecting information about the target audience, parsing data to form a semantic core, promoting goods, services, websites, pages on social networks. And the most remarkable – all these actions will not be regarded as violations by search bots.
The advantages of mobile proxies from MobileProxySpace will be appreciated by regular users as well. They will have access to any resources, including those that are blocked in your country, they will be able to secure their work on the Internet by protecting themselves from aggressive network bots. Take advantage of the unique offers from the service and see for yourself the effectiveness of using mobile proxies.
---
Share this article: