Configuring Proxifier to work with mobile proxies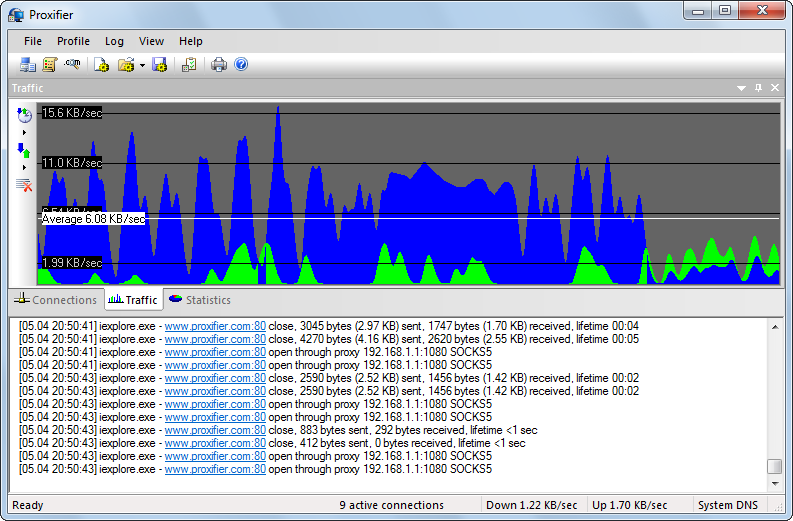 Proxifier allows:
Run any network applications through a proxy server. The software does not require special configuration; the whole process is completely transparent.
Access the Internet from a restricted network through a proxy server gateway.
Bypass firewall restrictions.
'Tunnel' whole system (make all network connections, including system connections, work through a proxy).
DNS name resolution through a proxy server.
Use flexible wildcard proxying hostname and applicationname
Maintain privacy by hiding your IP address.
Work through a chain of proxy servers using different protocols.
View information about current network activity (connections, hosts, time, bandwidth usage, etc.) in real time.
Maintain log files and traffic dumps.
Get detailed reports of network errors.
Download and install Proxifier
If you don't have it yet, download it from the official site https://www.proxifier.com/ . If suddenly there is a portable version that does not require installation. Remember that the program is paid and the free trial period is 31 days.
Proxifier is suitable for both Windows and MacOS.
Quick Launch and Configuration
Install and run Proxifier. A Proxifier icon showing traffic will appear on the taskbar.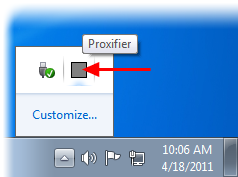 For connections to work through a proxy or chain of proxies, you must first define a proxy in Proxifier. Click Proxies in the Profile menu or click on the icon located on the toolbar:
Click the Add button in the new dialog: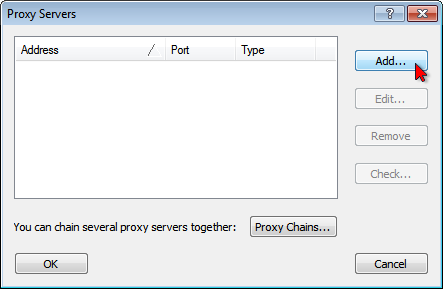 Fill out the form with the details of the proxy server (address, port, protocol, etc.) you want to add and click OK: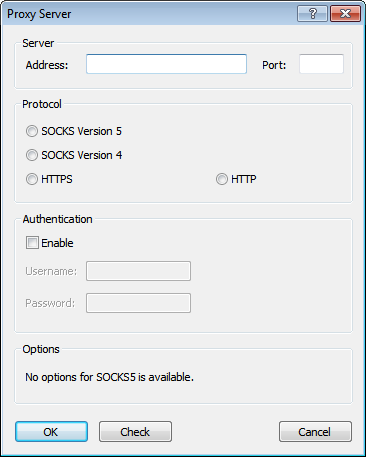 Address - The mobile proxy address can be hostname or IPv4 / IPv6 address. If you bought a mobile proxy in mobileproxy.space , then this parameter can be taken in the office after purchase in the address column.
Port - Port number for connecting to a mobile proxy server (63001-64999)
Protocol - The protocol used by the mobile proxy server. We support HTTPS and SOCKS Verison 5
Block Authentication. In it, be sure to check the Enable checkbox, because our mobile proxies are private and available only to you by login and password. You can find the login and password in your account in the columns of the same name.
Proxifier will ask you if you want to use this default proxy. Click Yes to set it as the target for the default proxification rule. You can change this at any time later in the Proxification Rules.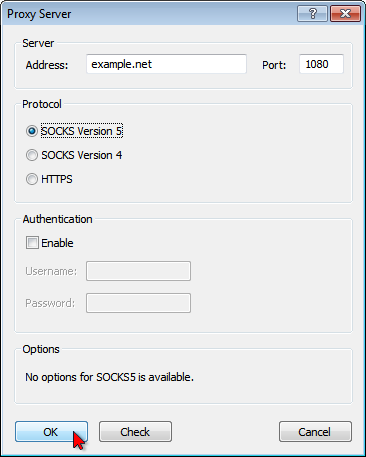 Your mobile proxy will appear in the list, click OK to confirm using this server: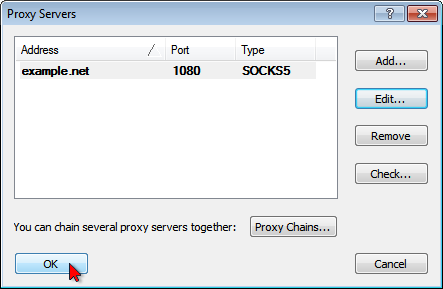 From now on, all new connections (TCP / IP) will be established through the specified mobile proxy server while Proxifier is running.
If you want to tunnel only a specific connection and not all of them, use proxification rules and / or manual proxification mode.
By default, Proxifier minimizes to the notification area when you close its window. You can change this behavior by selecting View - & gt; `` Icon '' on the taskbar.
To exit Proxifier when the system tray icon is enabled, right-click the icon and select Exit.
To have Proxifier start automatically when a user logs in, enable the File- & gt; Autostart.
Benefits of our service
Instant availability, took a proxy and you can work, no expectations and settings
Free test for 2 hours, during which you can test whether our proxies are suitable for you
Unlimited traffic without limits, download as much as you like
The private channel guarantees only your use, no one will take it to download the pornhub archive.
Change IP (API) - immediately after the purchase you will be given a link, by opening which you can change the IP address at any time when it is required
Speed: 3-30Mb
HTTP and SOCKS5 - we support the latest technologies
More than 5000 IP addresses
How to make money on mobile proxies?
You can purchase equipment and receive passive income from renting it out. For more information on what the equipment is, you can read the article Proxy farm ". Feel free to ask all your questions about cooperation in chat
---
Share this article: