Free mobile proxies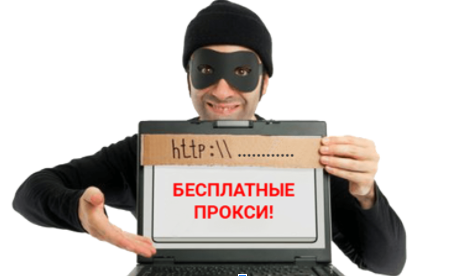 Some intermediaries – mobile proxy. It turns out that they access the World Wide Web through the resources of mobile operators. They allow you to bypass blocking, hide the real location of the user, create accounts to perform repetitive actions and solve a number of related tasks. With their use, everything looks like it is done by different users of the same cellular network.
But you have to pay for such services. As such, free mobile proxies do not exist. Why and how to choose a solution that would satisfy the needs of users both in terms of functionality and cost?
Why free mobile proxies – is this a myth?
Providing mobile proxy services cannot be free. It requires the supplier:
Relevant hardware: modems, < a href="https://mobileproxy.space/pages/proksi-ferma.html">servers, routers, etc. And all this should be of a professional level, that is, the price will not be cheap.
Trained personnel who will maintain the operation of the system, instantly respond to failures, restore functioning, and provide user support. And there are hardly any specialists who will work for free.
Regular payment to mobile network operators for the provided traffic. As practice shows, there are no patrons in this market segment today.
As you can see, it is unrealistic to provide high-quality and efficient free mobile proxies. And this means that you need to look for the best option from what the modern market offers. Moreover, attention should be paid not only to the price, but also to the functionality of the service package.
Average cost of mobile proxies in Russia
The price of mobile proxies largely depends on the country in which these services are provided. If we talk about Russia, on average, a monthly package of services will cost users about $40-60. For comparison, the cost of a similar product in the US is $100-120 per month. Many operators offer payment services for each used gigabyte of traffic. So users are no longer dependent on billing cycles. Here the price range is very wide – from 25 to 60 dollars for 1 GB. If you wish, you can buy a starter pack and then replenish it.
For this money, users basically get:
access to a large pool of IP addresses;
unlimited traffic;
Russian support;
large selection of GEO locations;
no restrictions on the number of simultaneous connections, etc.
The more functional – the higher the price. And there is no need to talk about free mobile proxies. If anyone offers them, they will demand something in return from the user: hidden payments, promotion of fraudulent schemes, collection of personal information, etc.
Where can I find a good but inexpensive mobile proxy?
Forget about free mobile proxies if you want to make your work on the Internet convenient, fast and secure. Here https://mobileproxy.space/user.html?buyproxy you will find the best offer for functionality and price. The cost depends on the duration of the package: 490 rubles. for 1 day and up to 17990 rubles. for 1 year. But you can evaluate the advantages of mobile proxies from MobileproxySpace for free. Upon request, a 2-hour free test is provided to potential customers. Take advantage of this offer and see for yourself that there is no better solution on the modern market.
---
Share this article: