Gologin: functions, features, nuances of configuring mobile proxies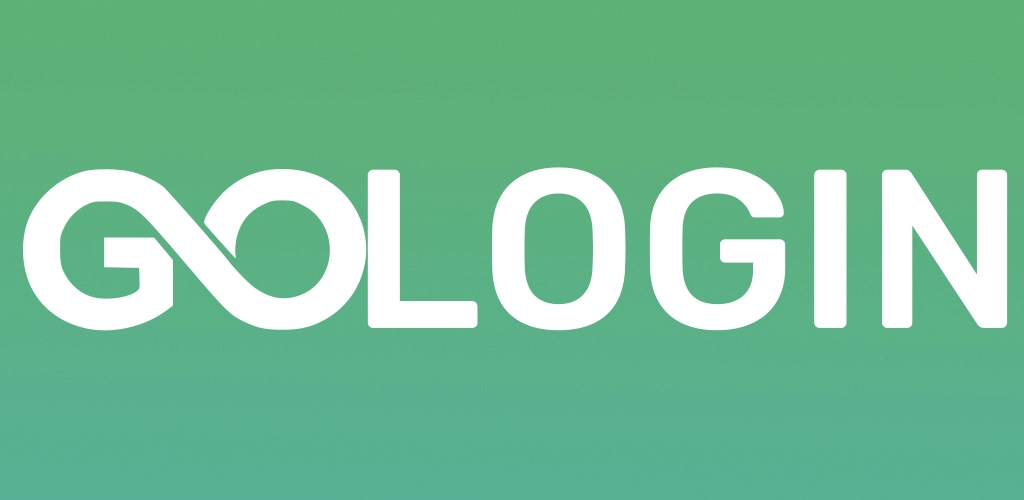 Promotion of goods, services, introduction of new goods and services to the market, traffic arbitrage, dropshipping, E-commerce, working with crypto, gambling – all this involves the use of multiaccounting. The more pages you have at your disposal, the larger the target audience you will be able to reach, which as a result will contribute to increasing profits and awareness in the market. But it is not possible to perform such work independently. A tool is required that will help to effectively bypass anti-fraud systems. Antidetect browsers are designed to solve this problem.
The modern market offers consumers many similar software products. But how to navigate them and choose a tool that will allow you to solve the upcoming tasks without overpaying for marketing? In order not to look for a suitable option for a long time, we advise you to pay attention to the anti-detection browser Gologin. Now let's take a closer look at its features, tell you why you need to additionally connect mobile proxies to the program, tell you how to properly configure the settings for stable and efficient operation of the application.
Functions and features of the Gologin anti-detection browser
Gologin is a functional anti-detection service that allows users to both hide and control their own digital fingerprints by replacing them. Personal data is securely masked, so that you can work on the Internet under a fictitious identity. The program implements the configuration of more than 50 connection characteristics: you can configure each parameter of your fingerprint. At the same time, each profile will be located in the cloud separately from the others, which will ensure reliable protection of personal data and confidentiality of work on the network. Another distinctive feature of Gologin is a well-thought-out ecosystem that will become the basis for convenient teamwork. It will allow you to share profiles, folders, and even connected proxies.
Gologin will provide a lot of opportunities for productive and efficient work to various business representatives:
Arbitrageurs. Create any number of accounts for traffic arbitration, manage them, increase profit, minimize the likelihood of bans.
For crowd marketers. Solve quickly and simply the problem of constantly blocking accounts, getting blacklisted on blogs, forums due to excessive, suspicious activity.
SMM specialists. Manage a large number of profiles in the cloud at the same time, configure access rights for each team member separately, exchange data between social networks without the risk of leakage, automate masslaying, massfollowing.
Representatives of E-commerce. Use different browser profiles on E-commerce platforms for the most efficient and secure work. Form any number of online stores on Amazon, Avito, Alibaba, Shopify, and Bey.
Dropshippers. Having two stores, you can easily double your income. An attractive offer? Thanks to Gologin, you will be able to implement such an idea without the risk of blocking.
Fans of sports betting, gambling. Bookmakers block your profiles? Solve the problem by creating a digital virtual personality that cannot be distinguished from a real person by actions on the network.
Web parsers. The anti-detect browser will significantly save both virtual and physical resources by working through different browser profiles. Collect data quickly, inexpensively and without the risk of being blacklisted.
Testers. Collect traffic data, monitor the effectiveness of Internet filters, check websites, run tests in real time, look at your product through the eyes of the user.
The Gologin anti-detection service will be useful and convenient for all those who would like to ensure the highest possible anonymity of online work and stable work with multiple accounts.
Why is it necessary to connect mobile proxies to Gologin
But multiaccounting, as well as any other multithreaded actions that are conducted from a single IP address, are easily identified by search engines, bots of social networks, services. Literally immediately they get blocked. Thanks to the connection to the work of mobile proxies from the MobileProxy service.Space, you will get a reliable intermediary who will substitute both the address of your computer or other device, as well as real geolocation for your own technical data. They will be constantly changing by timer (automatically) or on request through the personal account (forcibly). For Internet services, such actions will look quite natural and will not attract any attention. It will give the impression that different people are doing the work. And this means that you:
you will not be blocked or manually checked, you will safely manage a large number of your own accounts;
you will be able to ensure complete confidentiality and security of your work on the network;
it will be possible to change geolocation or mobile network operator at any time;
get access to any Internet resources, including those that are blocked at the legislative level in your region.
More about the functionality of mobile proxies from MobileProxy.Space, tariffs, terms of purchase of packages of services can be found at the link https://mobileproxy.space/user.html?buyproxy. Now that you have reliable intermediary servers at your disposal, you can proceed directly to the settings. The stability and effectiveness of the use of the anti-detection browser Gologin depends on the correctness of the work performed.
Step-by-step instructions for configuring mobile proxies in the program Gologin
To configure mobile proxies in the anti-detection browser of Gologin, you just need to follow our instructions step by step:
Launch the program and log in to your account, enter your username and password.
In the upper right corner, right next to the icon with your profile, we find three vertical dots and hover the mouse over them, click. A tab with options appears, from which we select "Settings".


Need to create a new profile? Then go to the "New Profile" tab in the upper horizontal menu.

Go to the "Proxy" tab and here we consistently fill in all the empty windows. So, initially we specify the type of protocol on which your server is running. In the case of mobile proxies from MobileProxy.Space, you get simultaneous operation over HTTP(S) and Socks5 thanks to the connection to parallel ports.
In the next block, enter the IP address of your proxy and its port. If authorization is not disabled, you will also need to specify the login and password to access the server.

We check how stable the proxies work with the program Gologin. To do this, click on the "Check Proxy" button at the bottom of the active window.

If you are satisfied with the results of the check, that is, mobile proxies are active, it remains only to click on the "Create Profile" button (create a profile if you created a new one) or on "Save" (save), in the case when you connected the proxy to an existing one profile.
That's it, the settings are completed – you can proceed directly to work. But now you can be sure that your data is securely protected, and your accounts will not fall under lockdowns and other sanctions.
---
Share this article: