Check connection speed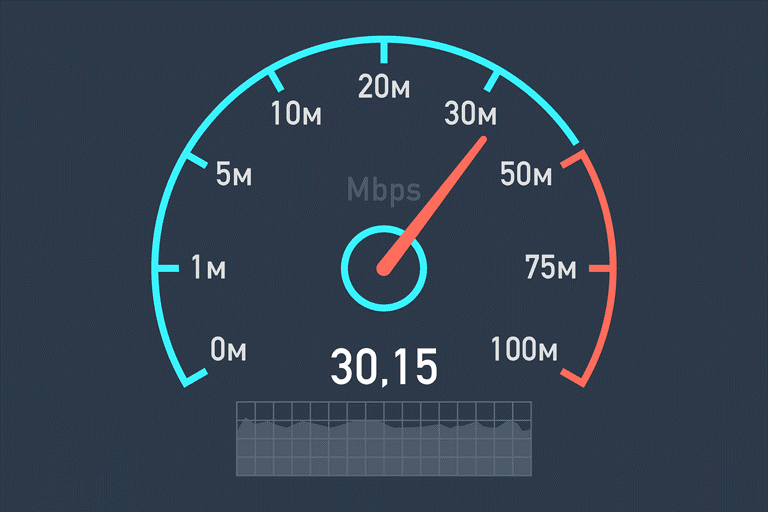 Increasingly, users use mobile devices to access Internet resources. And among all the criteria by which the level of trust in a resource is assessed, the most important – the level of comfort in use in general, and the speed of interaction in particular. So how to check the connection speed and are there ways to increase it? Let's dwell on these issues in more detail.
What affects the connection speed and why check it
Connection speed – one of the components of resource productivity. It allows:
Hold the target audience. High-performing sites attract and retain users more than slower sites. As an example: Pinterest reduced wait time by 40% and increased clicks from search engines by 15%.
Increase conversion. Fast connection keeps users. As an example, Mobify, saving 100ms on homepage loading, increased conversion of 1 session by 1.1%. As a result, the annual income increased by more than 380 thousand dollars.
Improve user experience. Response delays cause an instinctive desire to go to another site.
But speeding up – this is a task that can be solved not only by the site owner, but also by the user. And the first thing he needs to do – check connection speed. How to do it and how to increase it?
Where to check the connection speed
You can quickly and easily test your connection speed here https://mobileproxy.space/speedtest.html. To get the most reliable results, we recommend:
temporarily disable all programs that work with the Internet;
run the test several times (the performance is affected by the existing Internet connection speed).
To start the program, you just need to click on the "Start test" button; and wait a while.
Improving connection speed with mobile proxies
Mobile proxies – it is a kind of intermediary between the user and the Internet resource. They work on the IP addresses of mobile operators, providing complete anonymity and a high level of interaction security. They open access to various sites, including those blocked in a certain region. They allow you to register a huge number of accounts without a ban and other sanctions, get likes, conduct multiple polls, and make an unlimited number of reposts. And mobile proxies increase the connection speed – sites from anywhere in the world load instantly, without delay.
MobileProxySpace service offers functional mobile proxies of Russia, Ukraine, Belarus, Kazakhstan, Bulgaria, Kyrgyzstan, Poland , Moldova and other European countries. Users can set geolocation, choose the optimal cellular network operator, change parameters during the workflow. Proxies work simultaneously on the HTTP and SOCKS5 protocols via ports connected in parallel. Users have over half a million unique IP addresses at their disposal, which will change randomly with a frequency of 2 minutes to 1 hour (the timer is configured independently). Also, to change the address, you can use the GET request (the link to it is in the user's personal account).
Go to https://mobileproxy.space/user.html?buyproxy to learn more about the features features of mobile proxies, find out the price of a product for a certain country for a day, week, month, 3 months or a year, and also order a service. MobileProxySpace offers the best, most reliable solutions for the price and performance of both ordinary users and business representatives. Check it out for yourself. And don't forget to check your connection speed and evaluate how much it has improved thanks to mobile proxies.
---
Share this article: