How to connect your phone as a modem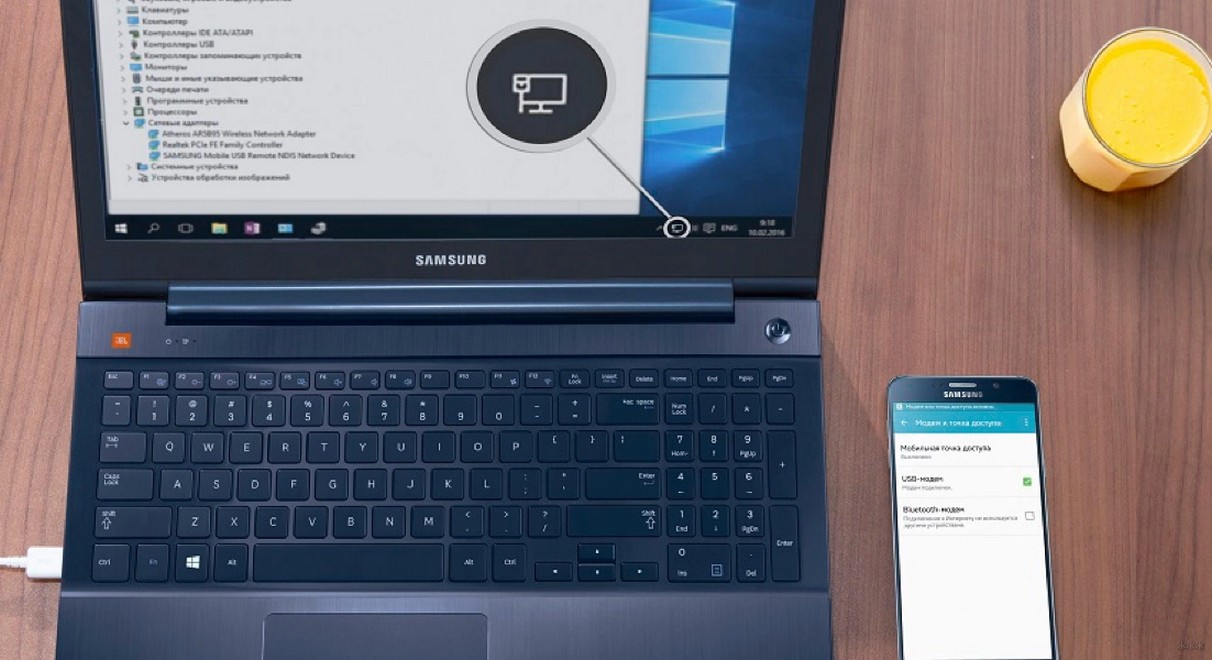 It is difficult for a modern person to imagine his existence without the Internet. From there we learn the latest news, follow interesting trends in the global market, communicate with relatives and friends from all over the world. And the professional activity of most of us is inherently connected with the Internet. To get unlimited access to resources from different countries of the world, including those blocked for your region, to ensure anonymity and security of the network, mobile proxies are used. They work through mobile network operators and allow you to completely avoid blocking. But the problem is that not all tasks are conveniently solved from a smartphone. Much more efficient is the use of a computer or laptop. It remains only to configure their work through mobile proxies. There is nothing difficult in this. You just need to know how to connect your phone as a modem. Let's dwell on this issue in more detail.
Highlights for connecting your phone as a modem
Using a smartphone as a modem will also be useful in regions where a fixed Internet connection is not provided: in the country, in nature, on vacation, etc. The coverage of cellular network operators today covers almost all corners of the planet, which means mobile Internet will work almost anywhere. You just need to make the right settings. That is, you need to know how to connect your phone as a modem.
There are 2 options here:
Use your phone directly as a USB tethering.
Use mobile hotspot.
Phone as USB modem
In this case, you will need a USB cable. It is best to use the cord that comes with the smartphone. It will be more reliable and shielded, which will minimize signal problems from third-party sources in the workflow. How to connect your phone as a modem via USB – do the following in sequence:
Enable data transfer mode.
Connect your smartphone to your PC or laptop using a cable.
Go to the smartphone settings in the "More" option. Next is "tethering mode" followed by "USB tethering".
Note that the request "make PC public" you have to answer "NO". Mobile internet connected.
Mobile hotspot
Now let's look at how to connect your phone as a modem via a mobile hotspot. This method can be used by anyone who has a Wi-Fi module on their PC. On laptops, this option is always provided.
Do the following:
Connect via smartphone to mobile internet.
Go to your smartphone settings, find the "More" option, then – "Modem Mode" – Wi-Fi hotspot.
In "Setting up a Wi-Fi hotspot" enter your personal password. The rest of the lines are left as is. Click "Save".
Turn on "Wi-Fi Hotspot".
Go to the PC and select your phone from the list of available Internet connections, enter the password and click "Connect". You can check the "Connect automatically" box so that you do not need to enter a password the next time you log in.
That's it, you can work.
Advantages and disadvantages of using a cell phone as a modem
Mobile Internet was created for this, so that users can use it to access the network where you need it, including on the go, away from stationary routers and network connections. No one questions the convenience of such a solution:
You do not need to buy any additional devices to access the network. Everything you need for this is always at hand – cell phone.
No need to remove the SIM card, perform complex settings. Connection is carried out literally in a matter of seconds.
The ability to use the Internet connection where there are no fixed wired networks. Even in the field, you can lie on the bedspread and watch an interesting movie on your laptop.
But if you decide to use your cell phone as a modem, you will encounter certain limitations in practice. And you should know about it in advance. So, here are a few highlights:
Increased energy consumption. And it will be very significant. A lot of energy will be spent on distributing the Internet via Wi-Fi and it is highly likely that in the course of work you will simply have to keep your smartphone constantly on charge. As a result, it will overheat, which is not very good for the phone itself: the battery wears out, performance decreases, and its lifespan as a whole shortens.
Slower connection speed. When using a smartphone as a modem, the Internet speed will be slightly slower than when using a wired network. If you may not notice this when working with Google documents, browsing websites, listening to music, then video content may freeze from time to time. But this largely depends on the quality and generation of the phone itself. And also from "unwillingness" mobile network operators to provide traffic to the entire user's family. This is especially true for those who have switched to an unlimited tariff. As soon as the distribution of the Internet is turned on, the operator will automatically limit its supply, lowering it to a minimum.
Restricted scope. For the most efficient connection, you need to hold the phone as close as possible to the device that receives an Internet connection from it (laptop, PC, TV). As you move away, the quality and stability of the network will noticeably decrease.
Internet connection interruption on incoming call. Do not forget that the primary purpose of the – it's still making and receiving calls. And if an incoming one arrives, the Internet connection will automatically be interrupted and restored only after you complete the conversation.
Rapid consumption of available gigabytes. This is especially true for users who do not have unlimited mobile Internet. It may well happen that watching a movie or a couple of hours of active work on the network will lead to the fact that you will have to replenish the package ahead of time. Otherwise, you will not be able to use the mobile Internet in principle until the end of its action.
That is, if you went to the country and want to watch a movie in the evening, turn on a cartoon for a child on a laptop or Smart TV, if you are on the road and you need to urgently do work that requires access to the network, then yes, a cell phone will be for you in such situations a real salvation. But still, for permanent home use, it is worth using a connection from a wired Internet network.
And don't forget about mobile proxies
Now you know how to connect your phone as a modem in two ways. But you will not be able to provide high functionality without mobile proxies. And if you have not yet used such a service, you must purchase it. And you can do it on the most favorable terms through the MobileProxySpace service. In this case you get:
personal channel with unlimited traffic;
access to over half a million IP address pool;
simultaneous work over HTTP and SOCKS5 protocols;
the ability to select and change the country, region, network operator in the workflow;
IP binding without authorization;
address change by timer or via GET request.
What are mobile proxies
If you have not come across such a product as mobile proxies, then it's time to get acquainted with them and find out how much the user gets from such a solution in practice.
So, we are talking about a special intermediary server between the user and the Internet. All data flows and requests pass through it, as a result of which real data is replaced with indicators of the server itself. That is, without a proxy, the site you visited will "see" your real IP address, location, network operator and even the name of the browser you are using, screen resolution. After connecting ask, all this information becomes absolutely confidential. Not your device, but the server itself will communicate directly with the site. This way you can easily and easily hide your real IP address and even change the type of device through which you access the network.
All proxies, without exception, work according to this principle: both stationary and mobile. But the difference is that mobile phones use the data of cellular network operators in their work, which makes interaction with the Internet as realistic as possible and does not raise any doubts or suspicions among search bots. And this, in turn, opens up unlimited opportunities for work:
marketers,
arbitrators;
CEO and SMM specialists;
followers;
ordinary users.
Benefits of using mobile proxies
By using mobile proxies in practice, you can completely eliminate the risk of blocking. Even if it happens that the site or social network maintain their anonymity when working on the network. Personal data is not identified at all.
Protect your gadget from unauthorized access. This is also the result of anonymity. No up-to-date – IP address there is no way to connect to it.
Perform mass mailing of messages, comments. An effective solution for business promotion.
Get access to Internet resources, social networks that are currently blocked in your country. Proxies in the work can replace the data with the parameters of another country.
Register a huge number of accounts in social networks, instant messengers. It will also be possible to apply authorized promotion tools to them.
Perform traffic arbitrage, including for multi-accounts as one of the most effective advertising tools.
Massliking, masslooking, massfollowing.
Now it's time to test all this in practice. And you already know where to buy functional proxies without overpayments for any period of time.
Follow this link https://mobileproxy.space/user.html?buyproxy to learn more about product features and take advantage of a free 2-hour trial.
---
Share this article: