The most reliable, simple and effective ways to hide an IP address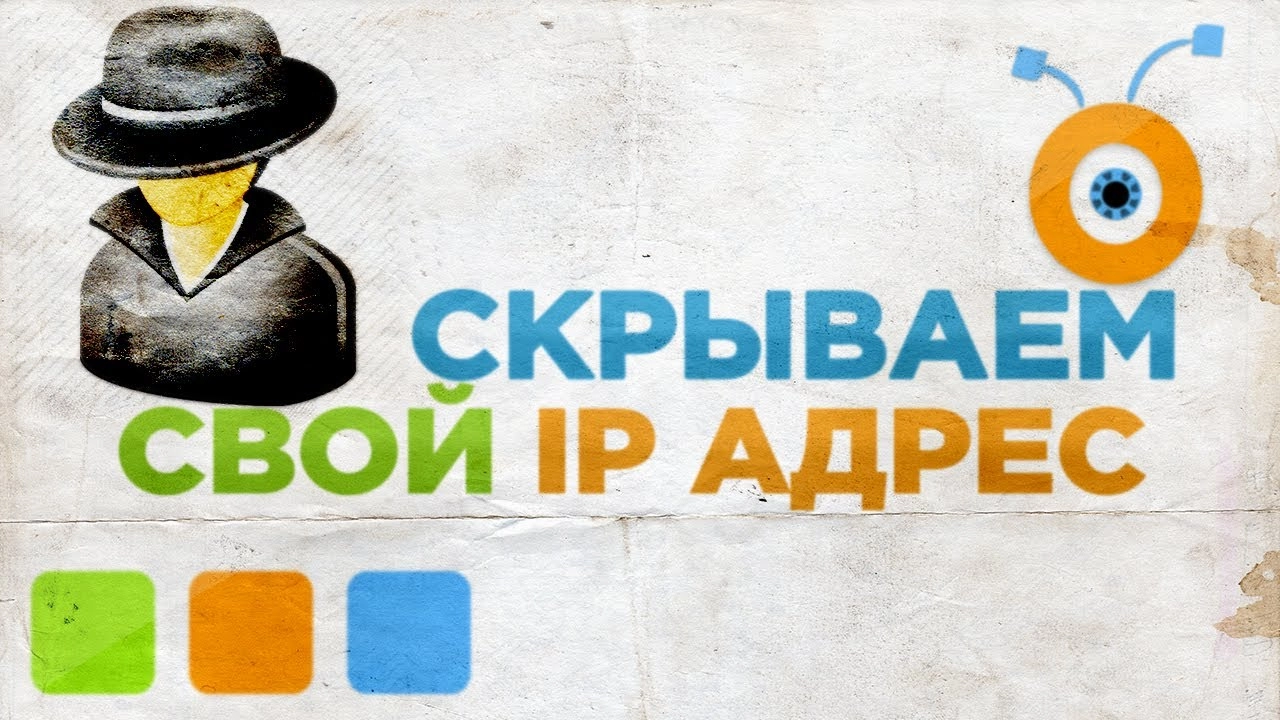 It is difficult to imagine the life of a modern person without the Internet. Some find useful and interesting information on the World Wide Web, while others have associated their professional activities with it. But, you need to understand that working on the Internet is associated with quite high risks. Alas, today there are many intruders who can "get" to your computer or any other device connected to the network to steal personal data and other important documents. They can launch malicious software that can cause significant harm to the entire system, or even completely disable it.
All of this is made possible by making your personal device's IP address public. Now I will dwell in more detail on what an IP address is, how to use it correctly in order to ensure maximum network security. Let's consider the most effective ways to hide it in order to ensure a high level of security and anonymity of the network.
Getting to know the IP address
IP address, aka internet protocol – it is a numerical record designed to identify any device that has access to the Internet. Each user who connects his computer or laptop to the network is assigned a new unique address. In the case of smartphones, the situation is somewhat different, because it does not use fixed IP addresses, but addresses allocated by cellular network operators. And in this case, it will not be unique for each gadget. Thousands of users are tied up on one IP address of mobile operators.
The purpose of an IP address is to allow communication between the user and the network. So, you send a request to the server. It processes the information, generates a response and sends it to the same address from which the request came. The very process of transmitting requests and receiving responses is carried out on the basis of special Internet protocols. Today IPv4 and IPv6 are used.
IPv4 – it is a standard in the field of data transmission. It is a set of four blocks of numbers separated by a dot. Each of these blocks contains numbers between 0 and 255. That is, the full range of IP addresses is between 0.0.0.0 and up to 255.255.255.255. It is difficult to estimate how many combinations are possible here, but there are a lot of them. But, despite this, they are not enough, because the number of Internet users today is massively increasing every day. Therefore, the IPv6 version came to the aid of the IPv4 protocol. It already contains more characters. Moreover, these are not only numbers, but also letters, and not a dot, but a colon is used for separation. Moreover, IPv6 class protocols are more advanced. They are characterized by:
improved routing;
Advanced security;
improved flow.
But, despite the significant advantages of IPv6, today most of the world's users still work on the IPv4 protocol. It's all about the complexity of the technical support. And routers, and modems, and even operating systems must comply with the requirements established by the protocol. And not everyone wants to change hardware, because this will entail considerable additional costs.
The last point that is useful to know about the IP address: it is not assigned to the user device by chance. The Internet Assigned Numbers Authority (IANA) independently forms a pool of such addresses and transfers them in blocks to regional network registries (RIRs). Today, there are only five such registers on the entire planet. In turn, RIR distributes the received addresses between Internet providers, and they already assign a specific number to the end user. And it would not be so sad if such an IP distribution algorithm did not allow to accurately establish the real geolocation of the user. Why is it not very good? We will talk about this further.
What happens if third parties find out your computer's IP address?
What do we have now? Each user device automatically receives an IP address when it connects to the network. And it will be displayed on every resource you visit. And then what kind of privacy can we talk about? Each user who does not hide his address when accessing the Internet becomes vulnerable to the following threats:
loss of anonymity: allows an attacker to pinpoint your real location with high accuracy;
Unscrupulous advertisers can make a good profit using your activity on the Internet;
falling under regional blockings established at the legislative level in your country, or even region;
Hack attacks, running malicious software on a PC or other device.
There is only one way to avoid all this – hide the real IP address of your device.
What does hiding an IP address do?
There are many reasons why you should consider hiding your real IP address. Along with immunity to any external attacks by third parties, as well as other points that we talked about above, you will receive:
Effectively bypass restrictions on ISPs and websites, workplaces and government agencies;
the opportunity to take advantage of discounts and bonus programs operating in other regions and even countries;
absolute anonymity of work on the Internet and protection of personal data, financial documentation.
It remains only to find out how to hide the real IP address of your computer, laptop and other gadget as efficiently as possible.
Effective ways to hide your real IP address
Let's take a closer look at all the options that will allow you to securely hide the real address of your personal computer or any other device:
Connect to VPN services. Assumes connection to a virtual private network (VPN, Virtual Private Network VPN). It is through its resources that access to the Internet will be carried out. The main advantage of this solution – no need to make any settings. You only need to choose the right software and install it on your PC or use online services. But there are also disadvantages, in particular, we are talking about a rather low connection speed. Also, by connecting to one of these services, you will not know if it collects information about you. Cases where virtual private networks collect user data for transmission to marketing companies – alas, not uncommon.
Public networks Wi-Fi networks. If one of the public Wi-Fi networks (shopping malls, restaurants, etc.) is in your immediate vicinity, then you can connect to it. In this case, all your subsequent actions on the network will go through the IP address of the Wi-Fi router, and not your own. But before you take advantage of such an offer, you need to think about all the risks that are fraught with public Wi-Fi networks: low security, lack of stability, etc.
Anonymizers. It is a special type of web browser designed to replace both the IP address and system fingerprints directly at the stage of viewing the contents of Internet pages. But we note right away that this is a paid option, and not cheap. In addition, it requires the implementation of rather laborious and routine preliminary settings. In some cases, it will be necessary to involve specialists for their implementation.
Mobile Internet. Relevant if we are talking about hiding an IP address on a smartphone. And here it is important to understand what is being said about the mobile Internet, and not about connecting via a Wi-Fi network. The whole secret here is in the automatic rotation of IP addresses by mobile network operators. The fact is that there are a lot of subscribers and they cannot provide each of them with their own address. Therefore, thousands of users are tied up on one IP. And these addresses are constantly changing. Each time you will enter the network from a new address. Such a rotation greatly complicates the identification of the end user, but still, alas, does not exclude it by 100%. Also, this method is suitable for PCs, laptops that receive Internet access by distributing from a smartphone. But for such traffic will be charged according to the tariffs of the cellular network. And she – not little. The connection speed may also suffer.
Private mobile proxies. This is the most efficient, convenient and reliable way to hide the real user's IP address. They pass all traffic through themselves, replacing user data with their own. At the same time, they are based on the material resources of cellular network operators. As a result of their use, you get complete anonymity and security of networking, guaranteed bypass of regional blocking, the ability to work with multiple accounts, including using automatic promotion services. In addition, high-speed connection channels are used here. And they also allow you to change your own geolocation, adjusting the features of the work. There are no downsides to this solution as such. The only moment – mobile proxy servers are paid.
So which option to hide the IP address should you choose?
We have reviewed the most popular and effective ways to hide the IP address of a personal computer. All of them have a number of advantages and disadvantages. To determine the optimal solution, you need to weigh all the pros. and "against" each of them. But even after a brief acquaintance, it is clear that the most effective solution would still be the use of private mobile proxies. They are many times superior to other options in terms of work efficiency and the level of guaranteed security.
MobileProxy.Space offers multifunctional mobile proxies at a more than reasonable cost. The user receives a separate dedicated channel with unlimited traffic and the possibility of automatic or forced IP change. In the first case, the address change period is indicated individually in your personal account in the range from 2 minutes to 1 hour. Simultaneous operation via HTTP(S) and Socks5 protocols via parallel connected ports is also provided. You can also change the country, geolocation, and network operator at your own discretion, adjusting the settings for individual working conditions.
If you have additional questions, please contact technical support.
---
Share this article: