Traffic arbitration in social networks as an effective tool for earning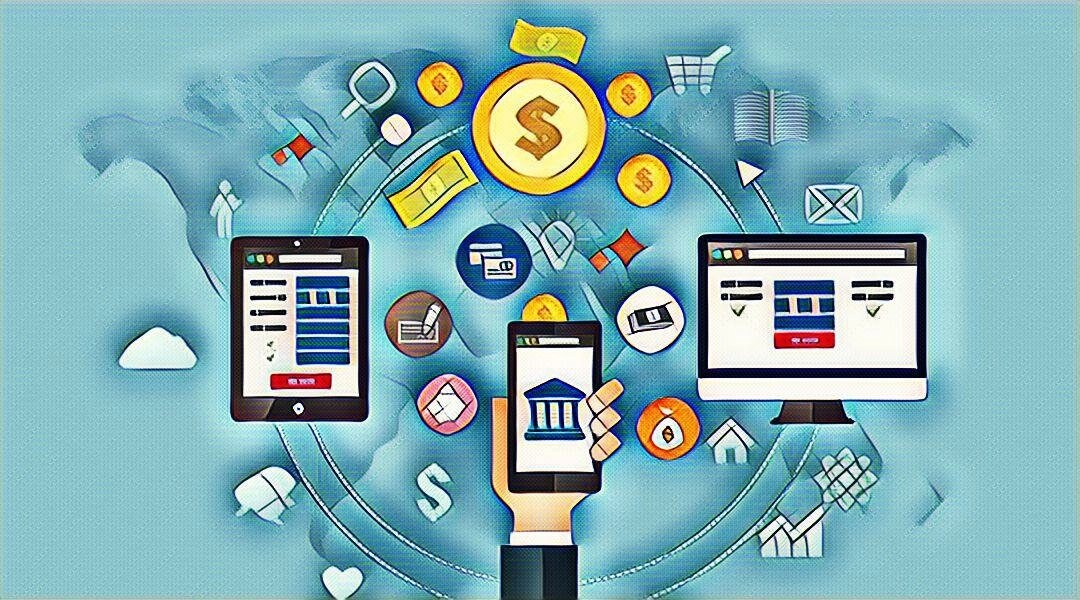 Today, the Internet has become not only a place to find the right information, view various content, but also a place where you can earn money, and quite well. We will not list now all the professions whose representatives are actively working on the network. Let's focus on one direction that is considered quite promising for today, namely traffic arbitration. People who have already "stuffed their hands" in this business earn good money. So who is the arbitrageur? How is traffic arbitrage related to marketing? How much can such a specialist earn on average per month? Let's focus on these issues in more detail.
What is traffic arbitration?
Let's start by familiarizing ourselves with the terminology. So, traffic arbitration is attracting a target audience from one Internet resource in order to redirect it to another. People who specialize in these jobs, that is, arbitrators, find potential buyers of goods or services and send them to the appropriate resource, be it an online store, a social network page, various services or just an information portal on the Internet. For each such transition, the specialist receives a reward from the resource, which will become part of his salary.
There are only three participants in traffic arbitration:
Arbitrageur. That is, this is a person who attracts and redirects leads, receiving a fee for each transition.
Advertiser. This is the customer of the service. It can be both an individual and a legal entity. It is he who pays for the services of the arbitrageur.
CPA network. It is an intermediary between the customer and the contractor, namely a platform for the selection of projects. There are quite a lot of options here for representatives of any business categories.
What duties are assigned to the arbitrageur?
The work of an arbitrageur is quite similar to the professional activities of marketers, targetologists, so many people confuse these professions. But there are still a few key differences here:
Exclusively independent work. There are no team tasks here. Moreover, specialists become competitors among themselves. Each of them has in its arsenal individual solutions that allow it to effectively attract the target audience. He needs to create an advertisement that will be much more effective than that of a colleague.
Performing a full cycle of work. The arbitrageur independently identifies the target audience, develops and launches an advertising campaign aimed at attracting potential customers. He gets paid for each transition, that is, the more of them there are, the more he will earn. Therefore, he strives to attract as many potential buyers as possible to the customer's website.
Unlimited number of projects in simultaneous operation. Both marketers and targetologists can often work on literally a couple of projects at the same time. They will not physically pull a larger amount. Arbitrageurs can work with dozens of customers at the same time. But in any case, if there are no transitions, then there will be no money.
The work of the arbitrageur involves material expenses for attracting traffic. And the customer does not make up for this money. We have to spend our own in the hope that the profit will be much higher and the invested funds will more than justify themselves. Judge for yourself: for one client, the company will pay the arbitrageur $ 10. He will spend $ 100 on the development and launch of advertising. His strategy will attract 20 new customers to the customer's website. He will receive $200 for them. So, his profit will be $ 100. And if the advertisement works very effectively and 30, 50 or 100 people come? It will not be difficult to calculate the income. And this is despite the fact that the investments in advertising will be the same. But it is impossible to exclude the possibility that the advertising company will be a failure, and he will simply lose $ 100.
How to become a successful arbitrageur?
Is it possible to become a successful arbitrageur? How to achieve good heights, decent and stable payments in this field? Yes, almost anyone can become a good specialist, but constant training is required here. It is always necessary to follow market trends, apply advanced technologies in practice, think over a strategy in advance, and evaluate its effectiveness. That is, there is a complex and multifaceted work to be done. But already the first positive results will show that all these efforts were not in vain and will give an incentive for further development and improvement.
What knowledge do you need to have to become a good arbitrageur? Here are a few topics that everyone who wants to try out a new profession should be well versed in:
Basics of Internet marketing. It is necessary to have sufficient knowledge in such areas as targeting, SEO promotion, copywriting.
Online advertising. It is necessary to know which sites exist for its placement, what requirements they impose, and be able to develop an appropriate strategy.
The basics of attracting traffic. You need to know where to get it, how to identify it and how to interest the target audience.
And you also need to understand well how social networks are organized and work, know the specifics of each site, understand for what actions you can get blocked, understand which advertising in which social network will work as efficiently as possible. There doesn't seem to be anything implemented here, but you will have to learn.
Types of traffic arbitration
Networking often involves both completely honest and legitimate actions, as well as some manipulations that allow you to circumvent a number of prohibitions, use automated actions, etc. Traffic arbitration is no exception here. So, conditionally, all actions that will weigh in this direction can be divided into "white" and "black". So, "white" arbitration involves the completely legal attraction of leads to the pages of social networks, Internet clubs, online stores, gaming platforms and other sites that operate in accordance with the Law. Targeting and contextual advertising, promotion in social networks, etc. are used to attract traffic.
In the event that the specialist is faced with the task of attracting the target audience to the sites of online casinos, bookmakers and other resources whose activities are not completely transparent and legitimate, black traffic arbitration will be applied. Tools such as clickbait headers, circumvention of social network bans, regional blockages, etc. are already in use here.
Arbitrators often use a mixture of both "white" and "black" methods in their work to maximize the effectiveness of their work and reach even more representatives of the target audience. In this case, they are talking about "gray" arbitration.
Which option you will use in your work is an individual matter. But, as practice shows, most specialists use "gray" tools. It seems like it's not completely illegal, but the work efficiency is also higher. And here, mobile proxies from the MobileProxy service can provide significant assistance in their work.Space. They will replace the user's real IP address and geolocation with their own technical data, will work simultaneously on HTTP(S) and Socks5-protocols (connected via parallel ports), which will allow:
effectively bypass regional blockages;
maintain anonymity and ensure the safety of work on the Internet;
use automated applications to work with social networks and other platforms;
engage in multiaccounting.
You can learn more about the functionality, tariffs, and features of mobile proxies for efficient and stable traffic arbitration here.
Is everything so smooth in the work of the arbitrageur?
Any work on the Internet is associated with certain risks, and traffic arbitration is no exception. Here are the most common problems that a specialist may encounter:
Deception on the part of the customer. You don't know the person or company you're going to work with. And today, alas, there are many unscrupulous individuals. Such "excuses" as low-quality traffic, implying low sales of goods, services for transitions, are a common explanation for the lack of payment for work. And the arbitrageur, unlike the marketer, will not be able to check whether this is really the case. That is, before taking an order to work, it is necessary to find out as much information about the customer as possible through CPA networks.
Lack of stability of earnings and any guarantees. The more experience, the more extensive your own achievements, the higher the income level will be. It is difficult to predict in advance how much profit you can get from a particular project.
The conditions are dictated by the customer. Mainly, the employer provides the contractor with a technical task, on the basis of which he will work. And it specifies which traffic arbitration methods can be used and which are not.
The need to constantly test the effectiveness of advertising in order to be able to make adjustments as quickly as possible. And this means that you will have to work periodically at night and on weekends.
The need to constantly buy pages on social networks and other sites for the placement and promotion of advertising. You need to know which services are most loyal to a particular product, where to find an audience that will be interested in your product.
It should also be understood that personal accounts cannot be used in work, because if they are blocked, but the probability of recovery will be very low. That is, the account is expendable. But even here it is necessary not to forget to use mobile proxies, otherwise all the money invested in the purchase of accounts will simply be thrown to the wind.
And how much can an arbitrageur earn?
It is impossible to name at least an approximate amount of earnings of a traffic arbitration specialist. It all depends on how much the right strategy in advertising promotion he chooses, how much he will invest his own money in it, how reliable the customers will be. So, you can earn 500 dollars, and tens of thousands, or you can completely lose what you invested.

But arbitration is a popular service, because online trading and Internet services need to somehow attract the target audience. Moreover, if you master arbitration, you can safely engage in targeting, contextual advertising, and promote affiliate programs. We will not say that everything will be simple. But if you take a responsible approach to work, spare no time and effort for training, use mobile proxies for safe work, then you will provide yourself with a stable income with a good growth prospect.
---
Share this article: