How to configure Vtope bot to work through mobile proxies
Wtope is a free service for promotion on social networks. The program helps to wind up likes, reposts, subscribers, polls, followers, etc. in popular networks. Vkontakte, Instagram, YouTube, Twitter, Classmates, Telegram. The service works by exchanging actions and allows you to collect poits that you can use to cheat your accounts. You can also buy points.
Process of setting up mobile proxies in Vtope
After installing and running the program, you will need to open the section for adding a proxy.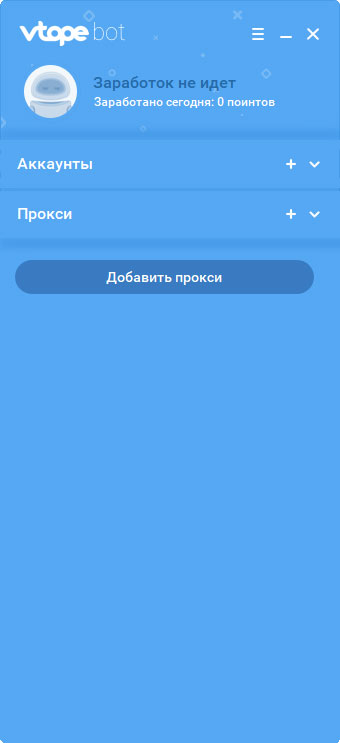 You need to click "Add proxy" and a form will open for entering proxy data that you bought on the site https://mobileproxy.space/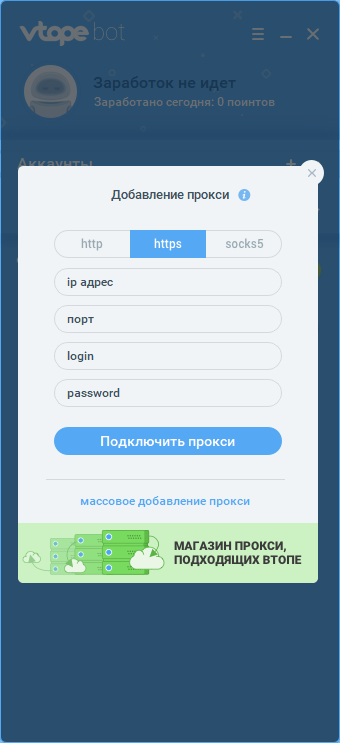 Be sure to click on specify your password and password if you do not use an IP address binding for authorization. You can take the proxy server ip address, port, login and password in the appropriate section My proxies "after purchase. You can specify both HTTP (HTTPS) and SOCKS5 proxies (this type of proxy is supported by the bot without authorization, therefore it requires binding an IP address for authorization), we support both modes, please note that the ports for each option are different, usually differ by unit. The address, username and password are unchanged. After filling in all the fields, you click `` Connect proxy '' and wow, everything is ready and working.
---
Share this article: