Sneaker Bots: what is it and how to use it with mobile proxies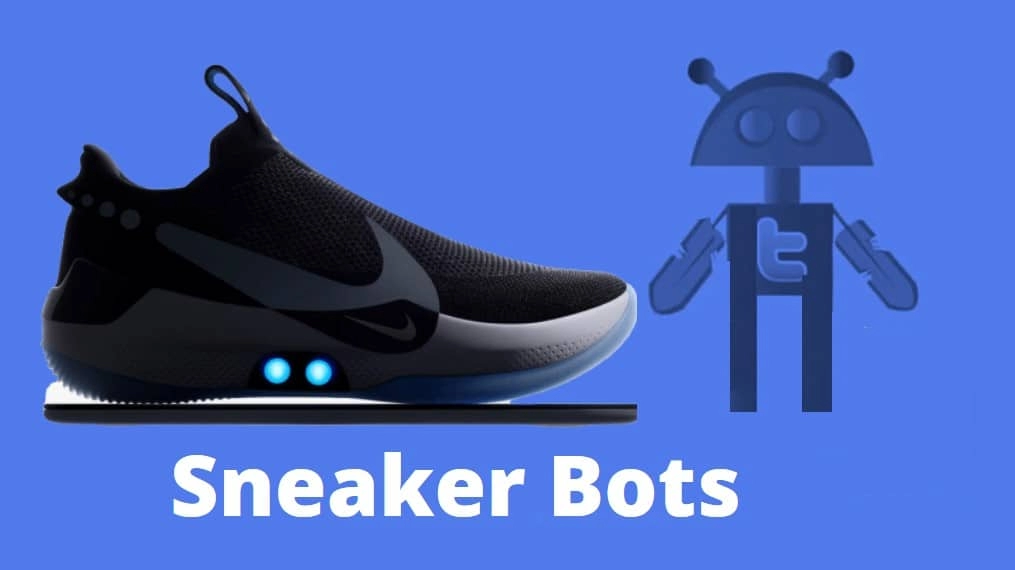 Sneaker Bots – an automated program designed to speed up the processing of online purchases. An analogy is the purchase of concert tickets. You are waiting for the start of sales in order to buy the desired ticket directly from the organizer, and not already from resellers. And what a shame when you simply do not have time to fill out the form before others and you will not get a ticket. This can happen with any other online purchases. And the easiest way to get what you want, and even at the most attractive price – use the Sneaker Bots app and mobile proxies.
Let's get acquainted in more detail with what kind of Sneaker bot program it is, why it is necessary to use an intermediary server together with it. We will tell you which proxies are best to use in this case and where to buy them.
Introducing the Sneaker Bot
We have already said that Sneaker Bots is designed to speed up online ordering. Those actions for filling out a standard form (entering full name, contact details, method and address of delivery, choosing a payment method), which take an average of 2 to 5 minutes for a person, the bot will perform in just a split second. The application is launched from any computer, laptop, smartphone, tablet. The special effectiveness of its use will be appreciated by those who "hunt" for limited items that are difficult to find on the secondary market, and if they are, then the price will be much higher. Reality shows that it is not possible to buy such a thing on your own, that is, with manually filling out the form. And if you don't use Sneaker Bots, your opponent will, and possibly more than one.
The app is most frequently used when shopping from online platforms such as Supreme, Eastbay, Dover Street Market, Foot Locker, Footaction, Champs, YeezySupply. A few words about how the Sneaker Bot works:
You enter the relevant data about yourself in the application: full name, delivery address, card number, etc.
Specify what exactly you would like to buy by entering a keyword or a link right away in the appropriate column. The product URL can be found in the "cook groups" that monitor products. If this applies to clothes, shoes, then the color, size is indicated.
Once the desired sale starts, the user launches a bot that places an order instead. On average, this will take 0.2 seconds.
The amount of time the bot spends on making a purchase depends directly on the speed of the Internet connection. It cannot be argued that the use of Sneaker Bots guarantees a purchase. Another point: some sites, for example, YeezySupply, Adidas, Nike, are already selling directly during releases. They form a list of potential buyers and during the presentation randomly determine the winner, who will be able to buy the desired product at the lowest possible price. These actions were originally aimed at combating bots, but in reality provided additional opportunities for a potential buyer. You just need to create several profiles, which will significantly increase the probability of winning.
Mobile proxies will help to implement all this. Without them, the probability of your success in buying the desired product is close to zero. Why is it so? Is it legal to use bots? What new features will the Sneaker Bots app get with mobile proxies?
Using Sneaker Bots: legal or not?
Let's start with the issue of legality. The use of bots and the Sneaker Bots app in particular is not illegal. But such automated actions that they perform are contrary to the provisions of many marketplaces. Gradually, they are tightening the requirements, up to the blocking of accounts from which automated actions were noticed. Shopify, Adidas, Supreme, Nike – these and other sites are very familiar with the Sneaker Bots and other similar automated applications. And to protect themselves from them, they are constantly upgrading their defense systems. To overcome this, bots have to improve – all automatic actions should look like they are performed by a real person.
And the easiest way to ensure that – use mobile proxies when working with Sneaker Bots.
What gives Sneaker Bots the use of mobile proxies?
We are talking about connecting to the work of the – a proxy server that will pass all traffic through itself, replacing the real technical data of the user device with its own parameters. The arsenal of mobile proxies includes a huge range of unique IP addresses, using which each person can create multiple accounts, thereby occupying not one, but several positions in the online purchase queue. This greatly increases the likelihood of a successful purchase. If you refuse the proxy, then multiple streams coming from one IP address will lead to its blocking by trading platforms. As a result, you will not only find yourself without the desired product, but also lose access to your favorite site forever.
Using mobile proxies in your work, you can:
Ensure complete anonymity and security of the Internet connection. Provided by securely hiding the real IP address of the user device.
Change at will not only the address, but also the geolocation of the cellular network operator. All this will allow you to work simultaneously with multiple accounts without the risk of blocking. In the same store, you can run multiple bots or end up on the same customer list under different names. And for the site itself, your actions will look like they are several real customers.
To the smallest detail, imitate the actions of the buyer. Repeats even the movement of the cursor, pressing the keyboard buttons. This creates the impression that a real user is sitting at a computer or gadget.
Increases the speed of your internet connection. This is ensured by data caching and the use of high-speed Internet connection channels by mobile network operators by mobile proxies. And this means that your purchase will be processed as quickly as possible.
Captcha bypass, gaining access to marketplaces blocked in your region. You do not have to independently confirm that you are not a robot. Thanks to the correct selection of the geolocation of the server, you will be able to bypass any regional blocking.
It remains only to choose the right proxy for making automated purchases with the Sneaker Bots app.
Where can I buy good mobile proxies to work with Sneaker Bots?
Now that you know what Sneaker Bots is, why you need it, and why you need to use a proxy with it, all that's left is to find the right server. Free products that can be found on the Internet today – not a suitable option. The main problem – their general availability. That is, many other people will use such proxies at the same time as you. As a result, the connection speed is significantly reduced, and the risk of blocking increases. And what will happen if the IP address of such a server is banned at the time of the purchase, or if the server literally "lies"? at this point, unable to handle multiple requests? The answer is unequivocal – you will be left without the desired product.
private mobile proxies from the MobileProxy.Space service will help you avoid this. 3a quite reasonable money you get:
personal channel with unlimited traffic and high connection speed;
access to more than half a million pool of IP addresses, which you can change either automatically, on a timer, or directly from your personal account upon request;
simultaneous operation over HTTP(S) connection protocols and Socks5, which operate through two ports connected in parallel ;
the ability to easily rotate by location and network operator;
quick and easy authentication setup through your personal account: you only need to do it once;
the ability to purchase a proxy for any period of time: 1 day, 1 week, 1 month, 3 months, 1 year from elementary extension;
24/7 technical support to help you on your first request.
The service also offers a free two-hour test before purchase, which will make sure that the decision is correct.
---
Share this article: