Web Scraping: what it is and the benefits of collaborating with mobile proxies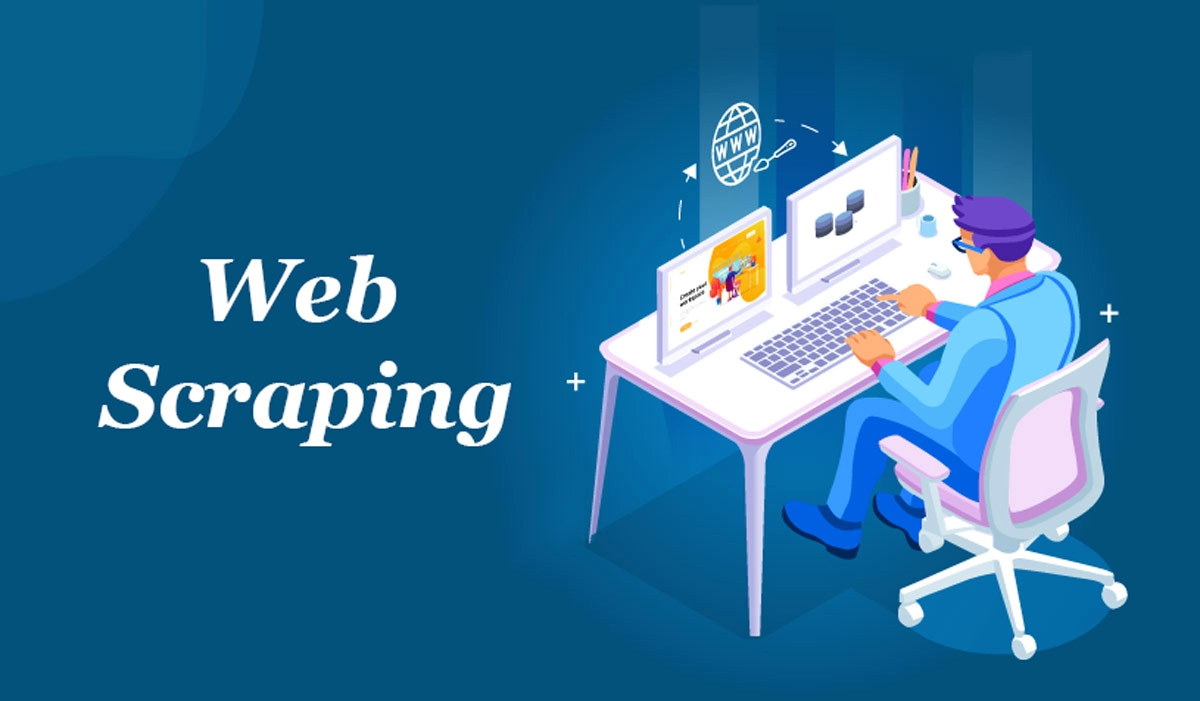 Web Scraping – technology for obtaining data from the Internet by extracting them from the pages of web resources using specialized software. The collection of information can be performed both manually by the PC user and automatically. The first is used by ordinary users who want to find the information they need. But if we are talking about the daily work of marketers, SEO specialists, SMM managers, then we cannot do without automated actions. It takes a lot of time and effort to collect the necessary data set and analyze it to develop a brand promotion strategy, launching a new product on the market, promoting pages on social networks and websites. Specialized software will allow you to do this as quickly and efficiently as possible. This will be web scraping.
At its core, Web Scraping is quite similar to data scraping, but there are still differences. Let's dwell on this point in more detail, and also tell you why, together with this technology, it is necessary to use mobile proxies and where to find them?
What is Web Scraping
Web Scraping involves the collection of the necessary information from the Internet in automatic mode according to the specified parameters, as well as its structuring and recording in a special file for further analysis. With its help, you can create a semantic core, determine the average cost of an offer, get information about products from competitors' catalogs. This technology works like this:
The user launches the program by loading into it the URLs of the Internet sites that he would like to analyze;
a list of expressions, blocks of numbers is compiled, which will become the main criteria for data search;
the robot goes through all the specified resources and collects information that will match the given requests;
data is written to the file in the form of a structured table (output format is specified by the user).
The program will copy to the file everything that it finds and that will match the parameters specified by the person. It can even be a CSV file or an Excel spreadsheet. As a result, the user receives a finished document with data structured according to a given template.
A few words about the differences between scraping and web scraping using the example of collecting data from social networks. So, parsing allows you to collect such parameters as login, email, contact phone number, number of likes and subscribers, posts, comments. But only Web Scraping will allow you to get all this information in a format that will be convenient for you for further processing.
But, just like with scraping, Web Scraping cannot be used without a proxy server. Why? More on that later.
Benefits of Web Scraping and mobile proxies working together
Using mobile proxies when working with any automated services, including Web Scraping – the ability to ensure the anonymity of the network and a high level of security. Protection against hacker attacks and any other unauthorized access is provided. And thanks to the use of high-speed communication channels and data caching, the process of collecting information takes a minimum of time.
But if we talk directly about Web Scraping, then using mobile proxy servers in conjunction with automated software has 2 key advantages:
Overcoming limits on the number of requests per site. In the case of multiple updates of the same page, the anifrod system automatically works on it. The site perceives such actions as a DDoS attack. After that, access is blocked, and you will not be able to access the desired page. But Web Scraping has to use multiple requests at work. And this means that interaction with the site can be interrupted at any time and the entire work of the program will stop. If you use mobile proxies with automatic IP-address change by timer or several servers, then the anti-fraud system will treat multiple requests as coming from different users and will not block access.
Bypass the scraping protection. Internet resources strive to protect themselves as much as possible from any automated actions. By using a proxy, you can effectively bypass this protection. The main condition – use servers with the same geolocation where the site itself is located. Alternatively, if you need to access a US site, you should use a US GEO proxy.
Using mobile proxies in conjunction with Web Scraping, you can quickly collect the data array you need without third-party information, while using automated tools for collecting and analytical processing of information. You will even have access to what is protected by sites from ordinary parsing. In this case, the work will be carried out in multi-threaded mode with different sites that are different from each other. And also – no IP bans, which will effectively bypass various provider restrictions and regional blocking.
Best proxies for web scraping
One of the main purposes of using mobile proxies in conjunction with Web Scraping – bypassing the anti-fraud systems of sites. And the free servers that are freely available on the network today in a fairly wide offer will not allow you to do this. The fact is that sites that care about their reputation add free IP addresses to the so-called "black lists". And this means that multiple requests coming from a public IP address will be instantly blocked – the system will simply give a connection error. Another behavior of the – please enter the captcha. The program will not be able to do this automatically, so the user will have to perform these works manually with each new call. Already one request from a public IP address will be enough for the system to apply sanctions.
Therefore, the only option that can ensure stable and efficient web scraping is to use personal purchased mobile proxies. And one of the best options here – use of servers from MobileProxy.Space. For quite reasonable money, you get multifunctional mobile proxies for any period of time, from 1 day to up to a year. Among the features of the product, it is worth highlighting:
allocation to each user of a personal channel with unlimited traffic: high connection speed from cellular network operators, minimum ping;
simultaneous connection via parallel ports HTTP(S) and Socks5 internet protocols;
access to a huge pool of IP addresses (over 700,000) and over 1500 GEO options;
increased resistance to mass blocking, which is ensured by changing IP addresses by timer with an interval of 2 minutes to 1 hour or by forced change at the request of the API, which is performed through the user's personal account; · the ability to change the geolocation and the cellular network operator at any time;
binding an IP address to work with the server without authorization (configured in your personal account), which will allow you to avoid entering a login and password in the future.
Convenient and simple management through your personal account;
favorable prices: the longer the purchase period, the cheaper (up to 10 times) the day of using the product will be;
providing a free 2-hour trial;
the ability to use 24/7 technical support at any time.
To purchase mobile proxies from MobileProxy.Space for working with Web Scraping, you will need to register on the site, select the necessary technical parameters and purchase period, enter the coupon code (if you have one) and click on the «Buy". All – a couple of minutes, and you have at your disposal an effective and multifunctional product for collecting data from the network.
---
Share this article: