Mobile proxies of RF SPb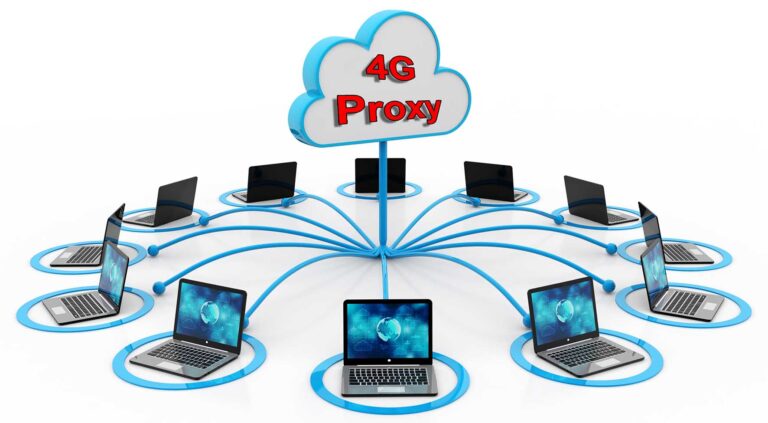 In the tools of modern marketers, affiliates, testers, SEO-, SMM-specialists and many other people, professional activities related to the Internet, there are many products that simplify and optimize this process. And one of the most effective – mobile proxy RF SPb. What are they, why are they needed and where can I buy them with the benefit and convenience of subsequent use?
Features of St. Petersburg RF mobile proxies: getting to know the product
Mobile proxy RF SPb – product, "sharpened" under use on the territory of Russia, namely St. Petersburg. They work on the resources of mobile network operators active in this region. They represent a kind of intermediary through which interaction takes place between the user and the Internet. Proxies receive a signal coming from a mobile gadget, assign it their own IP address from the available pool, and only after that they transfer it to a search engine, social networks, etc. In practice, everything looks like this: you use one IP, and the system identifies you by completely different address. Another feature of the St. Petersburg mobile proxies of the Russian Federation is that hundreds or even thousands of other users work on the same IP address (cellular operators do not have the opportunity to provide each client with their own unique IP).
As a result of this address substitution, the user is provided with a number of options:
blocking due to active actions coming from the same address is excluded;
you can register a huge number of accounts without fear of a ban, which is useful when promoting a product, launching an advertising campaign;
absolute anonymity of work: it is not possible to identify the end user;
high level of security: there is no possibility of hacker attacks on your smartphone;
unlimited access to any Russian Internet resources, including those blocked in your region, country.
Minimum response time, stable, efficient Internet experience without any restrictions – this is the mobile proxies of the Russian Federation of St. Petersburg. It remains only to test the effectiveness of the product in practice. And for this you need to choose a reliable service provider.
Favorable conditions for the purchase of mobile proxies of the Russian Federation in St. Petersburg
Today, there are many stores offering mobile proxies for such a region of the Russian Federation as St. Petersburg. And you need to navigate this variety and choose the option that will satisfy your needs in terms of functionality and price to the maximum extent. And here it is worth paying attention to a number of points:
The number of available IP addresses in the pool. The more of them, the more opportunities for the user and the minimum risk of getting blocked.
Convenience of address change. It is optimal when the service provides the ability to change IP either automatically (by timer) or on request. It is also worth paying attention to the minimum possible interval for automatic change.
Protocols used for interaction. The most common solutions are HTTP and SOCKS5. Each of them has its own nuances and is optimal if it is possible to work simultaneously on both protocols.
Possibility of rotation. We are talking about changing the country, region, mobile operator as needed.
Channel privacy. The optimal solution – providing a separate channel for each user.
All these features are fully consistent with the mobile proxies of the Russian Federation of St. Petersburg from the MobileProxySpace service. Click this link https://mobileproxy.space/user.html?buyproxy to learn more about the features of the product. You can choose different regions of St. Petersburg and the region, as well as any mobile operators: Yota, Megafon, MTS, A1, Orange, Unite, Tmobile, etc. You can purchase the product for 1 day (490 rubles), 1 week (990 rubles). / 141 rubles for 1 day), 1 month (2490 rubles / 83 rubles for 1 day), 3 months (5990 rubles / 67 rubles for 1 day), 1 year (17990 rubles / 49 rubles for 1 day).
See from your own experience how effective and convenient mobile proxies of the RF SPb from MobileProxySpace will be in your work.
---
Share this article: