Features of setting up mobile proxies in the Multilogin program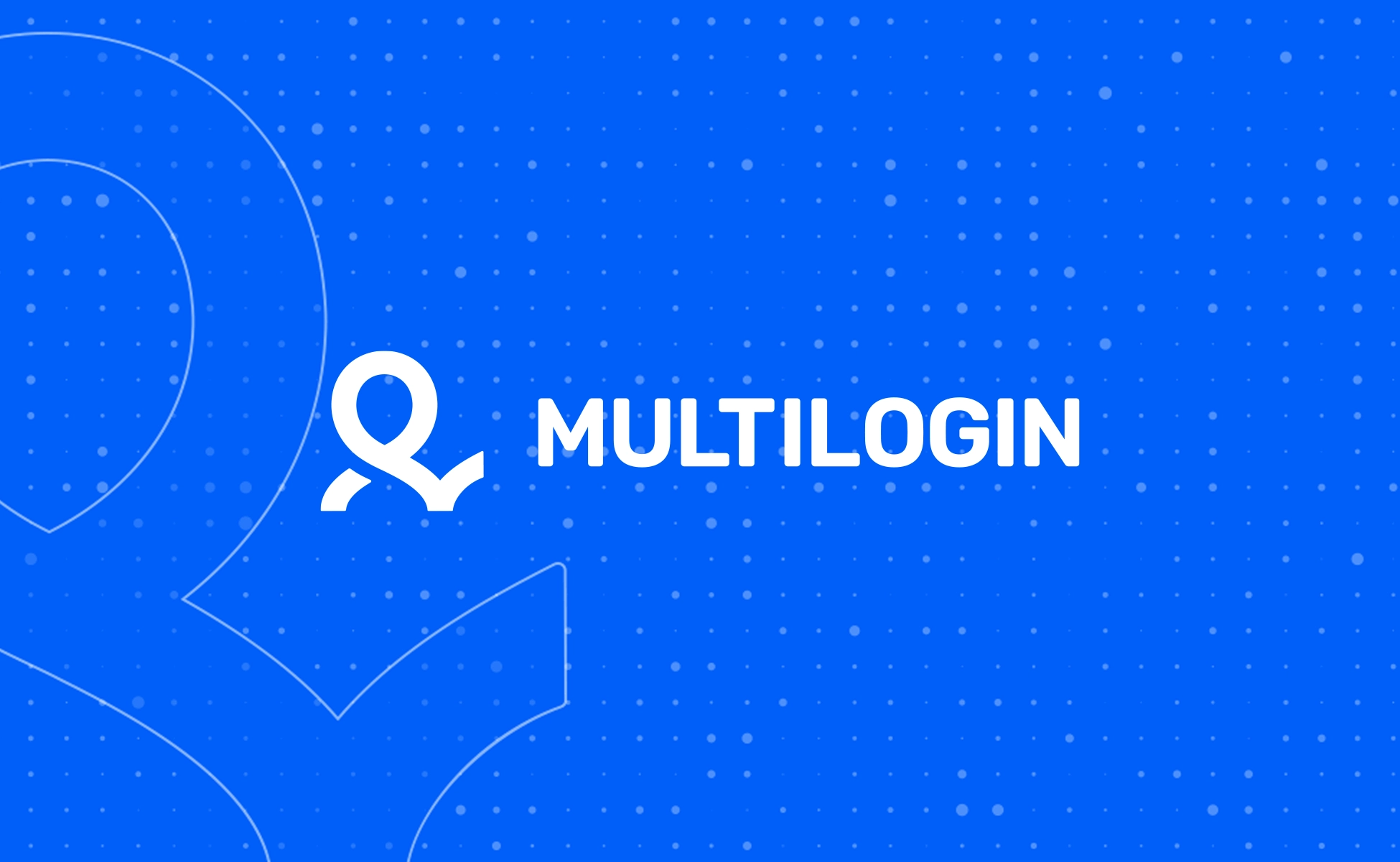 Multilogin – software designed to generate and launch multiple browser profiles with individual settings. The usefulness of its use will be appreciated by persons whose professional activities involve working with multiple accounts on different Internet resources or social networks. The finished product looks like a separate new device for the site and does not raise any doubts about its authenticity, neither among users, nor among social media bots, search engines. Using the application in combination with mobile proxies, you no longer have to configure – it will be possible to work stably and efficiently from your personal computer.
Let's take a closer look at the functionality of the Multilogin application. We will tell you what benefits a user will get by connecting mobile proxies to this program and which servers should be used. Let's take a step-by-step look at the steps for connecting a proxy to Multilogin.
Features and functionality of the Multilogin program
Multilogin – software that will allow you to automatically manage many pages on social networks and online stores. Representatives of different business categories will be able to personally evaluate the benefits of using this application:
E-commerce. They will allow you to set up management of several online stores, provide reliable protection for unique brands, automate routine daily tasks, and form teamwork with profiles.
Affiliate marketing. Multilogin will help ensure maximum coverage of the target audience by launching an unlimited number of accounts. It will help attract traffic to pages or sites, which will lead to faster business development and profit.
Advertising. There are tools for company verification, competitor research, more places for advertising. All this will ensure the most complete coverage of key audiences.
CEO-, SMM-studios. With Multilogin, managing multiple accounts will be convenient and simple. Provides protection against blocking accounts, teamwork and management. And the program has many tools for automating the same type of routine processes. All this will significantly increase the number of simultaneously implemented projects.
Arbitrage. With Multilogin, you can register a huge number of accounts, use automated promotion tools. All this will allow you to reach the maximum target audience, increase traffic, and, as a result, – income level.
Betting. Tools such as risk distribution, bid automation, account formation in one wedge, teamwork are available. Efficiency of interaction with a wide audience is ensured without loss of stability.
Ticketing. Automation of purchases, hundreds or even thousands of active accounts, the formation of real profiles – all this is the key to stable business development and effective outrunning of competitors.
All this allows us to state with confidence that Multilogin – a reliable solution that will significantly increase the productivity and profitability of the business. But it is highly desirable to use mobile proxies to work with it.
Why does Multilogin need proxies and what servers are suitable for work?
Mobile proxies – this is a kind of intermediary server that will pass all traffic through itself, while hiding the real technical data of the user and replacing it with its own IP address and geolocation. This solution ensures complete anonymity and security of browsing the Internet, bypassing regional blocking, as well as the possibility of stable and fast work with multiple accounts without the risk of blocking.
But not all proxies are suitable for working with Multilogin. Free products that can be found on the web in the public domain – not an option. And the main problem here – their joint and simultaneous use by tens, hundreds, and even thousands of persons. As a result, it turns out that multiple requests will come from one address, even if not a real user. These actions will certainly be noticed by search robots or social network bots, which will lead to blocking this IP. As a result, you will have to look for another server, but here the situation may repeat itself. Moreover, free proxies are very slow to work.
A more reliable and efficient – use of private mobile proxies from the MobileProxy.Space service. For quite reasonable money you get:
a personal dedicated channel with unlimited traffic, which will be used only by you;
access to over half a million IP address pool;
replacement of the IP address upon request through a personal account or by a timer with the ability to independently configure the frequency in the range from 2 minutes to 1 hour;
rotation by cellular network operators, geolocation;
authorization of the address in your personal account, which will save you from constantly entering a login and access password;
the ability to buy mobile proxies for 1 day, 1 week, 1 month, 3 months, 1 year and convenient, quick renewal;
simultaneous operation via HTTP(S) and Socks5 protocols, which are connected simultaneously via parallel ports.
All the information that you need at the stage of connecting mobile proxies to the Multilogin program will appear in your personal account immediately after purchasing the server. We are talking about its IP address and port.
Now that you have reliable, functional proxies at your disposal, you can proceed to connecting them in the Multilogin program.
Sequence of actions for setting up mobile proxies in the Multilogin program
Connecting mobile proxies to the Multilogin program will take you just a couple of minutes and will not require special knowledge and skills. It will be enough just to use our recommendations and follow it systematically, step by step:
We form a browser profile. In the main menu of the Multilogin program, go to the "New browser profile" tab; ("New Browser Profile").

In this tab, select "Proxy" from the menu. A new window opens, to the second you need to enter the relevant information. So, in the column "Browser profile name" enter the name of your browser profile. It doesn't matter what it will be – it is only necessary so that you can identify it. Next, click on the "Edit proxy settings" button. ("Change proxy settings").

In the block with types of connection protocols, select the option that will match your requests: HTTP proxy, Socks 4 proxy, Socks 5 proxy.

Below, in the column "New address" through a colon, we prescribe the IP address and port of the proxy server. If you set up login without authentication in your personal account after purchasing a proxy, then you do not need to enter any more information. Otherwise, specify your username and access password.
Click on the "Check proxy" button ("Check proxy"). We launch the generated browser profile in order to make sure that the subsequent connection to the network is already going through mobile proxies (the IP address of the server, not your PC, will be identified).

This completes the basic settings. If there is a desire and need, you can make adjustments to the basic settings by adjusting the operation of the Multilogin program to your own wishes.
As you can see – nothing complicated, just a couple of minutes of time. But the effectiveness of the use will quickly make itself felt.
---
Share this article: