Proxy farm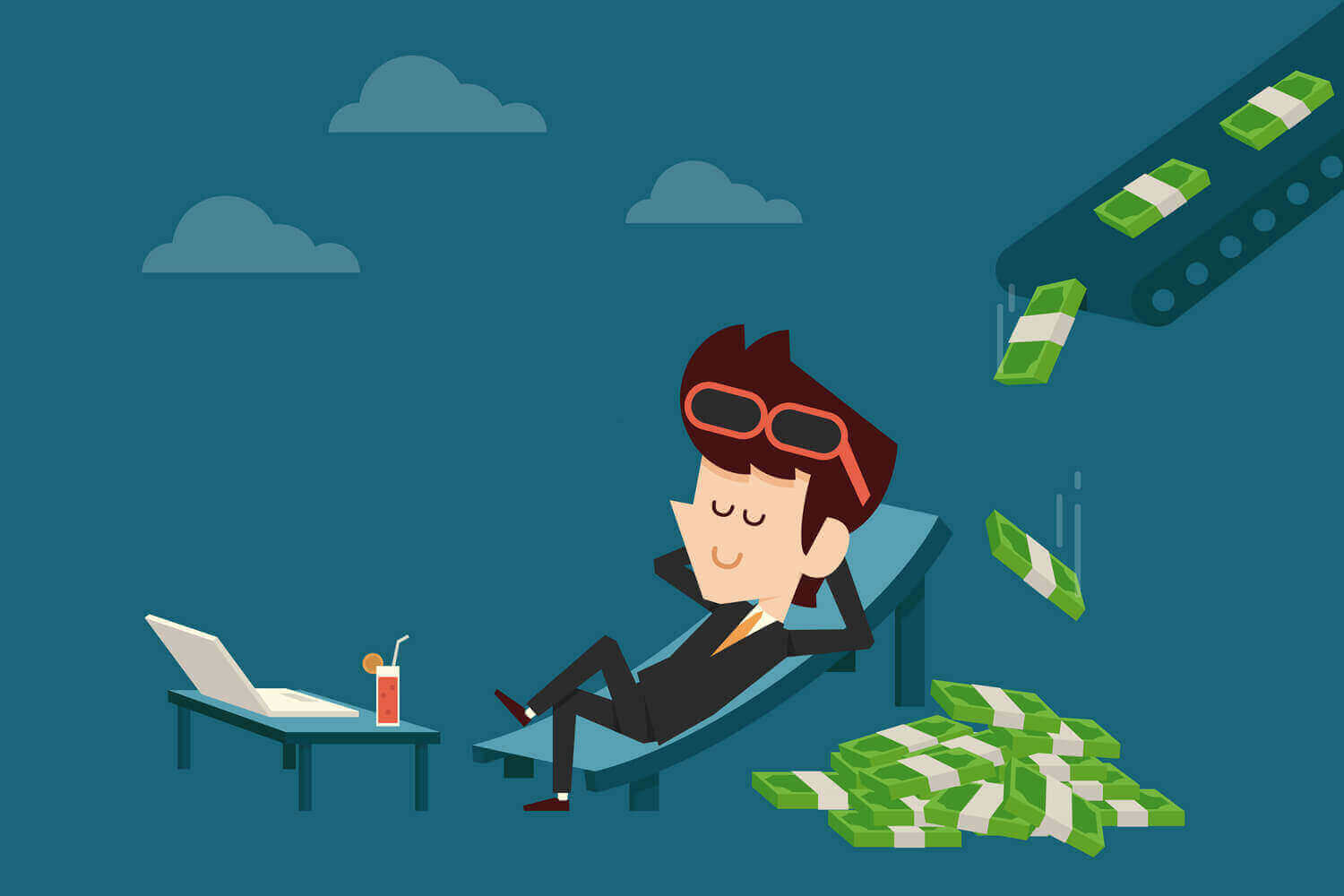 What to build your mobile proxy farm from?
In principle, anything that can connect to the Internet via a mobile connection, I already wrote about assembly mobile proxies from phones , this is quite a working and budget option, there are a lot of old Android phones now, they are idle and some can connect to both 3G and 4G without any problems. But building a fault-tolerant, reliable farm from phones is NOT professional. A phone is still a phone, one must take into account that its main function is conversations, and in addition to the modem function, it still has a lot of things that work in parallel. they can call him, he will start to update and many other factors that interfere with his correct work. Therefore, only modems!
Which modem should I choose for the proxy farm?
Any, that's really any, they are all about the same, and have the functions we need on board. But based on personal experience, I found for myself and I advise you the best option is Huawei e3372h-153 or e3372h-607 or e3372h-320 . Firstly: this is exactly what all cellular operators sell by printing their logo on it, and such companies will not choose bad equipment. Secondly: Thesemodemshave a huge community and tons of information, so you will never be left alone with your problem. At the time of this writing, the current price on the market is 3700 apiece. Link to the market .
You can buy it at Avito , here they ask for it from 3100, depending on the size of the batch , the more modems you buy, the cheaper it comes out, everything is logical. But here it should be borne in mind that most likely they are without a guarantee and unofficial, so at your own peril and risk. Marriage is rare among them, they are also not willing to break, so the risk can be justified.
And so we bought modems. Now they need to be flashed if they are not already flashed. How to flash, why I have already published, so go here and read. You can buy already stitched ones, usually they ask for 500 rubles for Avito. You will learn how to configure modems from the corresponding article . < / p>
USB hubfor mobile proxy farm
We will be building a farm on a USB HUBe. Why? Because it is easier and more convenient to maintain, you do not need deep knowledge of networks, and maintenance becomes simpler and cheaper. When choosing a USB HUB, you should rely on 3 fundamental things:
Quality. The hub must be professional and of very high quality, because this is the main node of your future proxy farm, it will not pull it, everything is useless.
Food. It must have an active power supply, in addition to being connected to the USB connector of the computer, it must be plugged into an outlet, otherwise the modems simply will not have enough power and they will fall off and work unstably. It is worth navigating:10 watts per 1 modem and everything is fine.
Data transfer. It should be able to transfer data, not just charge it, this is rare, but worth remembering.
From experience I can say that ORICO concentrators have shown themselves in the best way. And it all depends on the number of your modems:
30 ports. ORICO IH30P. Link to Ali . Price 14 517rubles
20 ports. ORICO IH20P. Link to Ali . Price 10 598 rubles
10 ports. ORICO IH10P. Link to Ali . Price 9 916 rubles
(Prices are valid as of August 14, 2020, see the latest prices on the store's website)
As of September 1, 2021, the Internet is experiencing a shortage of Orico hubs, so you can safely use the manufacturer Sipolar .
Only these devices have shown themselves in the best possible way and are time-tested, you can not even look at the rest, you will only lose time. They are made for server racks and are equipped with active cooling and are quite noisy, so it is not recommended to put in a living space, at least a balcony or loggia.
Server for Mobile Proxy Farm
It all depends on your needs, since we andWe use USB modems, then our attention is concentrated only on the processor, this is at least core i3 (at least 4 cores). 4 Gb RAM is enough, only an SSD drive - it's just more comfortable to manage with it, the computer must have an Ethernet connector for connecting to the Internet and at least 2 USB connectors. If you have such a block lying around, you are lucky, if not, then you need to collect, again, remember about the processor, 4 CORE MINIMUM!Cost on average 18 thousand rubles.
Update as of 06/15/2021: At the moment, we recommend using a 6-core XEON processor, it allows you not to worry about the farm's performance and name the least number of problems in its operation.
If Windows 10 is installed on it - great, if not, install and optimize. We will need to disable everything on it that is unnecessary and capable of interfering with the operation of the server. Firewall, antivirus, auto-updates, redundant services. And remember Windows 10 - it is the most popular system and the easiest to maintain, as it has a large community and is well documented and studied.
Sim cards for proxy farm
I have already described the state of the mobile Internet market earlier in the article devoted to 4G mobile proxy speeds . But the best option is still Megafon for 3 years in a row. For a change, you need to take SIM cards of all operators, Here the requirements are simple, the ability to distribute the Internet and an adequate cost per month. It is possible without the ability to distribute, it is for this that we flash the modems in order to be able to bypass these locks. But such cards will still cost 600 rubles a month with unlimited internet.
Internet for mobile proxy server
Your server should receive an external Internet from a stable provider, the Internet should only be over a wire, forget about wifi. This is what the server needs an Ethernet port for. A speed of 100 Megabits is quite enough, firstly, mobile networks will no longer give, and if they do, then you live in a very good place, but then be guided by the speed indicators in your region. The bottom line is that the speed of the external Internet should be higher than the speed of the mobile. And the most important thing at this point is that your ISPmust issue a static IP address that will beassigned to you.
Subtotal of mobile proxy farm equipment
Modems 10 pieces, 3700 = 37,000 rubles each
Firmware 10 pieces, 500 = 5,000 rubles each
USB hub 10 ports = 9 916 rubles
Server 18 000 rubles
10 sim cards - 6,000 rubles.
Internet - 500 rubles
Assembly and configuration - I did not describe this item, but it will take 2-4 hours, the cost of an hour is on average 1000 rubles, so 4000 rubles.
Total:
80 416 - A 10-port farm will be released.
For 20 ports -129 098
For 30 ports -181,017
Configuring E3372 Modems for Mobile Proxies
First of all, you must specify in the DHCP section a different IP address of the modem than the specified one. 192.168.8.1 is indicated on board - each modem must have a different IP address: 192.168.9.1, 192.168.10.1, 192.168.11.1 and so on. The process is described in more detail in the article about modem settings for working with a mobile proxy
Manage proxy farm
To manage a mobile proxy farm, it is enough to know the basics of working on a computer. It will be necessary to install 3proxy - this is free software that allows modems to work as proxies and control software to monitor and control the operation of the farm ... When connecting a farm to our service, the installation of 3 proxies is not required, this is all done by our specialists.
Where can you apply a proxy farm?
There are a lot of options, just read articles on our website, if you are engaged in arbitration, social. networks, Avito, then a mobile farm is what you need. You can also sell proxies yourself or become our partner. You can set up a farm at home and just sell the capacity for passive income.
---
Share this article: