BroBot: program features, nuances of mobile proxy connection and operation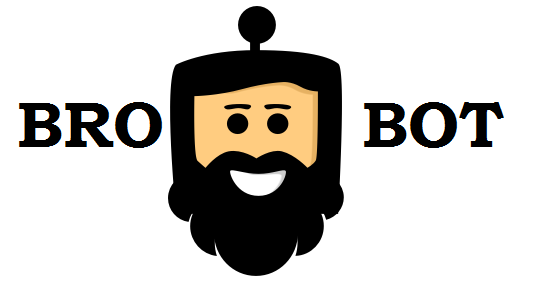 BroBot – one of the most effective Internet services in the field of promoting accounts in various social networks. It is actively used by SMM-specialists, business representatives, suppliers of goods, services, affiliates. This service supports the most popular social networks today: Instagram, Odnoklassniki, VKontakte, Facebook, LovePlanet, Mamba. With it, you can attract representatives of the target audience to your pages, increase traffic. What functionality is endowed with BroBot? Why should it be used in conjunction with proxy servers? How to make the appropriate settings and what are the nuances in working with this software? Let us dwell on these issues in more detail.
BroBot functionality
In order to attract target audience to their pages, the account owner has to spend a lot of time and effort. And not always all these actions justify themselves. The BroBot program is designed to automate most of the processes, increase their efficiency, prevent blocking and other sanctions from social networks. To implement the task, it provides many functions tailored to the characteristics of a particular community:
manual reply to messages and built-in autoresponder;
the ability to program and train a bot to perform routine tasks of the same type;
adding text and multimedia files to posts (provided for some social networks);
automatic uniqueization of posts by selecting synonyms for words, which minimizes the likelihood of a ban and increases the indexing of the page;
JavaScrit support, which allows you to write additional scripts for the application, adjusting it to the specifics of the promoted resources;
sending friend invitations, following accounts, accepting friend requests, or rejecting them;
likes for avatars, posts, comments;
post posting, commenting, reposting, randomization, setting a schedule for automatic distribution;
sending invitations to users from competitor groups, own subscribers, target groups, including by ID or from a file;
the presence of built-in services that bypass captcha input;
splitting "friends" into groups by interests, age and other parameters, setting filters for each category;
indicating limits that ensure stable and uninterrupted operation of the page, etc.
BroBot also allows you to use proxy servers in your work, which opens up unlimited opportunities for users to promote accounts.
Benefits of working with BroBot through mobile proxies
Proxy server – this is an additional link in the interaction between the user and the social network. All traffic will pass through it. During this process, the user's actual data (the IP address of his personal computer, location and other personal information by which a person could be identified) will be automatically replaced with the data of the server itself.
This solution provides:
absolute anonymity of working with the community;
the highest level of security, protection against unauthorized access;
the ability to simultaneously promote a large number of accounts in any of the social networks;
accessing resources blocked in your region;
faster interaction speed.
And all this without the risk of blocking accounts. After connecting mobile proxies, all your actions for promoting accounts, liking, commenting, reposting will look like quite natural actions from different users for social media bots, so there will be no doubt and desire to ban the page.
Sequence of actions for setting up mobile proxies for BroBot to work
You need to buy mobile proxies before making settings. Here it is worth opting for a personal product with unlimited traffic per channel. It is optimal for each account to use a separate server. So you can guarantee 100% work efficiency and reduce the probability of blocking to zero. Such proxies with wide functionality and at the best prices are offered by the MobileProxy.Space service.
Now that you have reliable proxy servers at your disposal, you can proceed to the settings. We perform the following actions:
Launch the BroBot application. Go to the "Program" tab and select the "Settings" option there, click on it.

In the "General" section select the "Network" function. Put a tick in the box "Use a proxy for the work of questionnaires". Click on the "Apply" button in the lower right corner of the working window.

Click on the "Proxy" tab. If the servers are not yet connected, next to the inscription you will see the number "0". Next, click on the "Edit proxy list" button.

A notepad window opens, where you will need to enter proxy server data that will be used in future work with BroBot. Here you will need to specify the IP address and port of the server, as well as login and password if the work requires authorization. All these data are entered separated by a space, comma or semicolon in one line. Information about each individual mobile proxy is specified on a new line. Click "OK".

In the top toolbar, click on the "Add profiles" button. Next, click on "Add profiles from the site". After that, a window will open with a list of available social networks. We tick off those communities with which we have to work and in the working window we sequentially enter the login and password for each account. The task format is similar to that used for the – through space, comma, semicolon and each new one on a new line. Click "OK".


That's all, it remains to close the working windows, checking that all the changes made are saved. This completes the configuration of mobile proxies for working with BroBot.
Nuances of BroBot
When using BroBot for the first time, you also need to make a number of settings and explore the menu in order to understand where in the future you can find certain working tools. We are talking about adding accounts, which should be handled through the BroBot service. But if you involve proxies in the interaction and have already completed the settings described above, then all this data will already be saved in the program and you do not need to enter any additional data.
Now a few words about the working menu of the BroBot application:
Program tab. All information about the mobile proxies used, as well as the software itself, will be stored here. The same block contains all the data regarding the software product, and recommendations for working with it. If this is your first time using BroBot, then it would be useful to get to know them.
Questionnaires tab. Here you will find all the information on accounts from social networks with which work will be carried out. As you interact, you will be able to remove inactive accounts, add new profiles, including in bulk.
Tasks tab. Here you indicate the work that you want to shift to the bot: putting likes, reposts, comments, mailings, etc. It is also possible to add new tasks, delete those that have already lost their relevance.
Bot tab. Here the work of the bot itself is programmed. Time intervals for posting, mailing and performing other automatic actions are specified, other settings are set.
These are all the main tabs. In fact, the BroBot interface is simple and intuitive, so even beginners should have no problems working with it.
Now you can go directly to using the program without fear of any sanctions from social networks and getting the most out of promoting your accounts.
---
Share this article: