Setting up a proxy in Spotify: why you need it and step by step instructions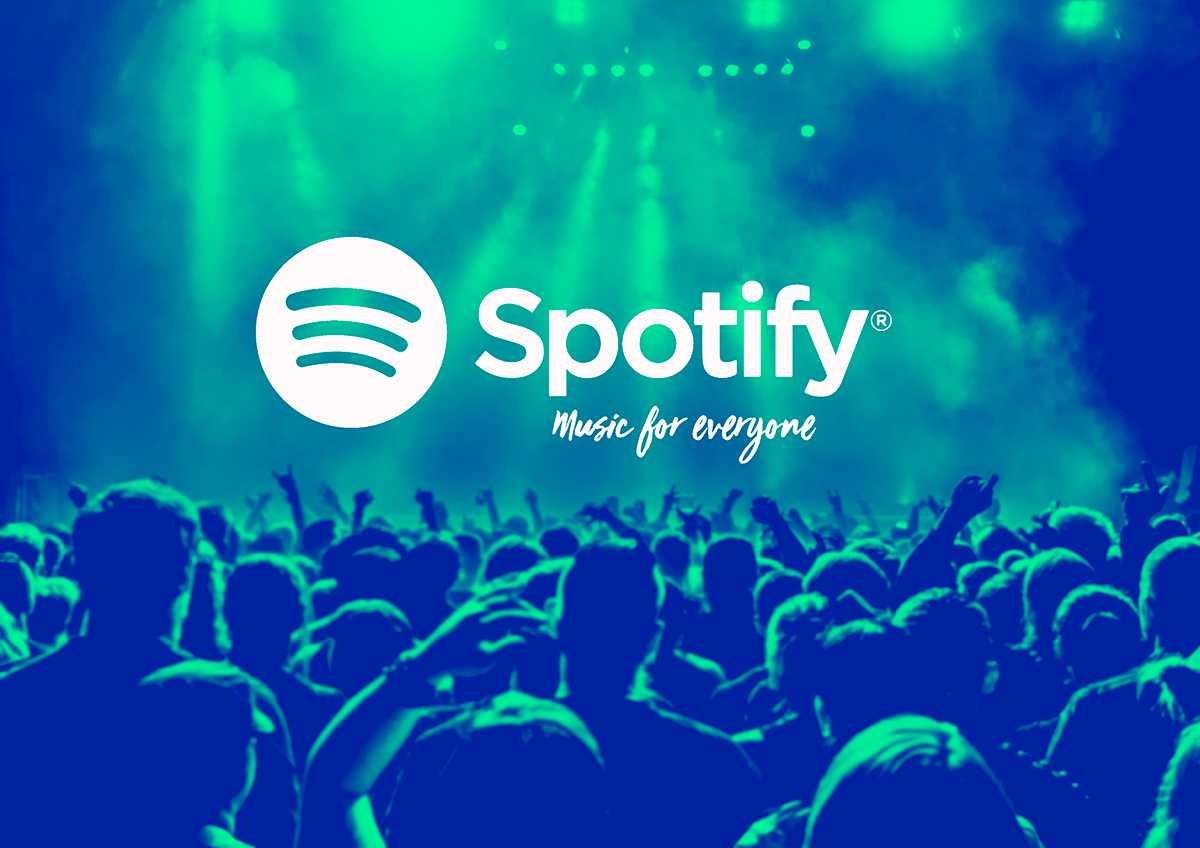 Proxy server – a kind of intermediary between the user and the Internet resource, performing the substitution of the real IP address for another, including one that can be tied to a completely different country. As a result – a person gets access to sites and web products that are prohibited for use in his region. And now we will talk about the Spotify music service, which is currently blocked in Russia. But despite this, he still has a huge number of fans who are not particularly eager to listen to their favorite music through third-party platforms.
A few simple steps, and you, being in Russia, will be able to register an account on the Spotify website and use all the features of this service without limit.
How do I sign up for Spotify using a proxy?
If you, while located in Russia, decide directly, that is, without connecting a proxy server, to register with Spotify, the service will answer you with a message that the platform is not available in your country. But this is by no means a way to give up your favorite music. You just need to connect to the music platform through a proxy. And here it is worth using directly the settings of the search or operating system. Please note: most of the browsers on the market today use standard system settings. Personal ones are only available in Mozilla Firefox.
Now let's move on to registering with Spotify using a proxy. We perform the following actions:
We study information in free sources and select the country of the world where the Spotify program is not blocked. The optimal solution for many parameters – a private proxy server that works through an American IP address. After purchasing a proxy, we immediately recommend copying or writing out the IP and port of its server.
Go to the system settings section, find the block related to the proxy and move the slider from the "Off" position; in "Use a proxy server". After that, a line is activated in which you should enter the IP address and port of the server that you previously issued.
Open a new tab in the search engine, find the Spotify resource and go to it. Now you should reserve your free account.
That's it, the original music service client is already installed on your PC. For permanent use, they must go through the authentication stage. Enter your login and password. You must use an email address as a login. Now you can start listening to your favorite music, create playlists.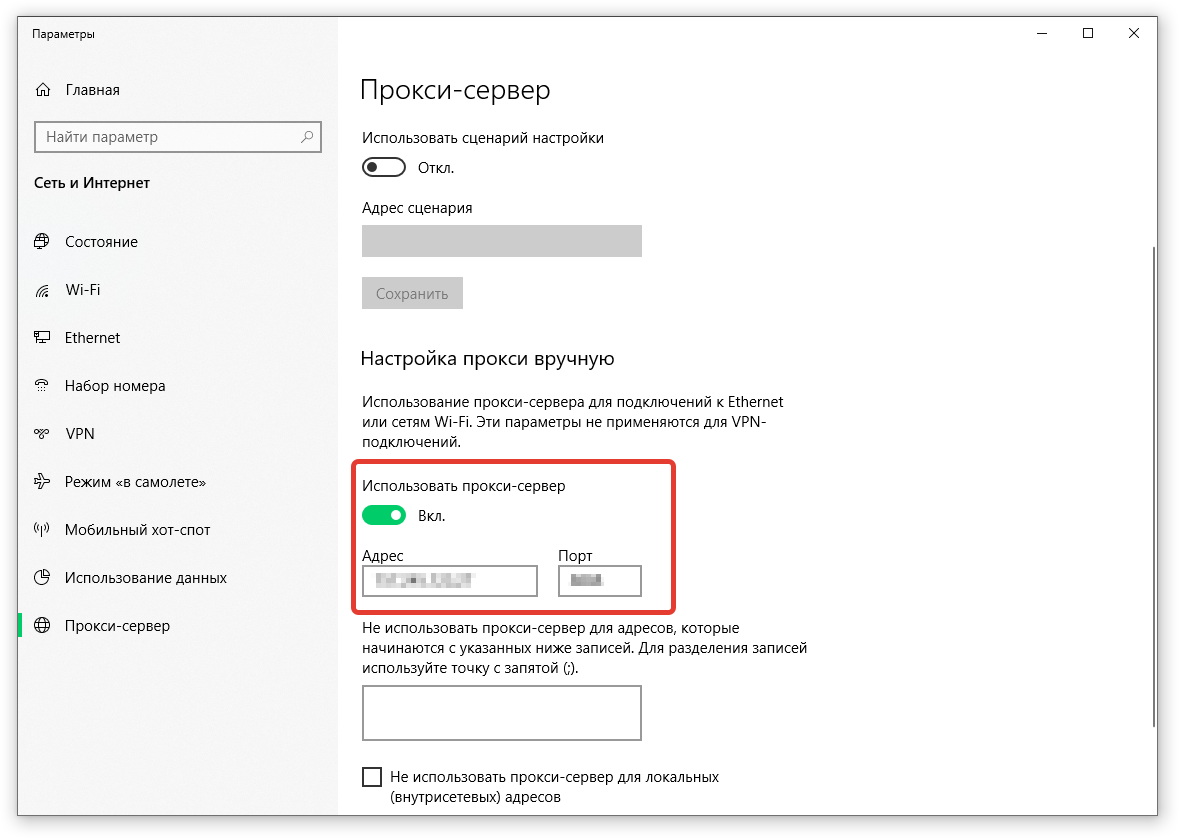 Please note: proxies can also be used for other purposes: promotion of accounts, brands, promotion in social networks, cheat likes, etc.
Instructions for setting up a proxy in the Spotify music platform
One of the features of Spotify is that for 2 weeks the music platform will work even on a computer with a Russian IP address. But after this time, it will automatically turn off, and you will no longer be able to connect to it directly. To prevent this from happening, just change the country in the Spotify program itself. You should do it in the following order:
Launch the Spotify music platform.
Go to the "Edit" tab, and then – in "Preferences".
Scroll to the end of the tab until you see the "Advanced Settings" block. Open them.
In the "Proxy server" block; you must specify the IP address and port of the server. You also need to specify the type of proxy in the drop-down box.
In the same block there is an option "Update proxy server". Click on it. Now you need to restart the music platform.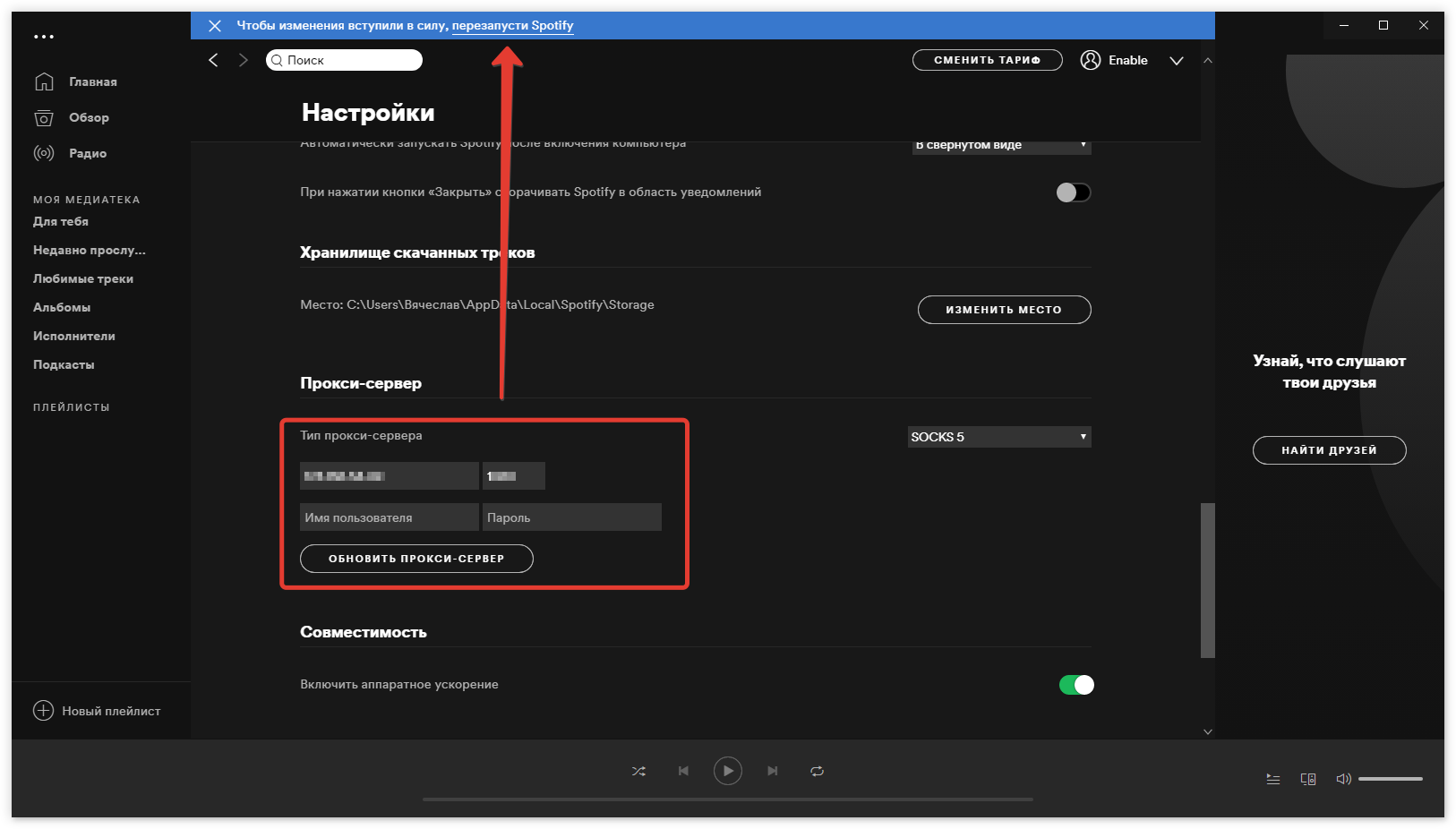 This completes the settings. You will be able to work in Spotify through a proxy, using a free account with no expiration date. But making a choice in favor of such a solution, one must be mentally prepared for signing, high ping rates (long track downloads), and malfunctions caused by increased server load. These moments can be excluded only by using personal private proxies. They will be characterized by instant response and lightning-fast transmission / receipt of information.
But the choice is always up to the user!
---
Share this article: