Sociotex and mobile proxies: the perfect combination for effective promotion on VKontakte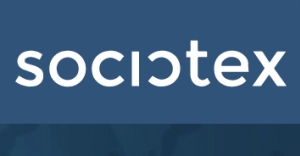 Social networks – integral part of modern life. This is not only a way to get interesting information, chat with friends, like-minded people. Social network – it is also an effective and affordable advertising platform for promoting goods and services. VKontakte will be no exception in this. Until recently, to promote accounts in it, users had to resort to the help of professional PR managers, investing significant amounts of money in this process. But today you can start promoting your pages on your own, with a minimum waste of time and effort. And the Sociotex program will help with this.
What features does this product provide? Why is it worth using mobile proxies together with Sociotex? Where to buy reliable servers for work? How to connect mobile proxies to Sociotex correctly? Let's dwell on these issues in more detail.
A little about Sociotex
The Sociotex program appeared on the market relatively recently. It has an incredibly wide range of tools for promoting pages on the social network VKontakte. The program is able to automate routine and boring processes, saving the user's time:
automatically invite friends to the group;
mass likes;
promotion of groups VKontakte using bots;
cheating subscribers;
sending meeting invitations to private messages or groups;
loading databases with active accounts
mass mailing of posts, photo, video content, etc.
All this is provided by the functionality of the service, divided into 4 separate areas: account manager, bot for VKontakte, multichat, messenger.
Among the main advantages of the product, it is worth highlighting:
Extensive functionality for efficient and convenient promotion of personal pages.
The presence of a free version, as well as a paid counterpart. For additional money, technical support is offered – works around the clock.
Regular updates. Users will always have the latest version of the software at their disposal.
Simple, intuitive interface. You do not need to have special knowledge and skills to understand the product.
Pleasant design that does not bother, does not hurt the eyes.
Separately, I would like to highlight the multitasking of the service, which allows you to simultaneously promote accounts according to different parameters, promote multiple pages.
The benefits of connecting mobile proxies to Sociotex
The Sociotex bot program is built on a multi-threaded mode of operation. And this means that it will send multiple requests from one IP address, use a large number of promoted pages. Such actions will be immediately detected by the social network, and the – blocked. The stability and efficiency of this process can be ensured by proxy servers. They will replace the real data of your PC (IP address, geolocation) with their own technical information. Provided that one proxy is used for each account, VKontakte bots will not notice any unauthorized actions – for them, your automatic work will look quite natural.
In addition to ensuring stable work with multi-accounts without a ban, connecting mobile proxies to Sociotex will provide:
complete anonymity of the connection;
work security, protection against malicious attacks;
bypass regional locks;
high connection speed;
the ability to invite «non-friends» above the established limits,
profile protection.
And all this will become a reality. You just need to choose reliable proxy servers and correctly configure the Sociotex program.
Where to buy good mobile proxies to work with Sociotex
The high level of security, anonymity of working with the social network VKontakte, bypassing blocking and other advantages that the connection of a mobile proxy provides to the Sociotex program is guaranteed only by high-quality and reliable private servers. Public analogues from the Internet – not an option. From their use, you will get more problems than good, because they will simultaneously involve a huge number of people.
A more reliable and efficient – private mobile proxies from the MobileProxy.Space service. You buy a high-speed channel with unlimited traffic, which simultaneously supports both HTTP(S) and Socks5 protocols. You get an IP address that no one has used before you, which means that its – clean and no problems in operation. All questions that arise when using mobile proxies can be answered completely free of charge by the technical support team.
You can make sure that the servers from MobileProxy.Space are exactly right for you before buying. To do this, it will be enough just to use the free 2-hour testing.
Now that you have the best proxies for working with Sociotex, you can go to the settings. Please note: the technical data of the servers that you will need for the upcoming work will be in your personal account.
Step by step setup of mobile proxies in Sociotex
The whole process of setting up a proxy server in the Sociotex program will take just a couple of minutes and will not cause any problems. You just need to follow a few steps in sequence:
Launch the Sociotex program. On the left side of the screen we see a vertical menu with tabs. We find "Proxy" in it, click. A new window opens. In the upper left part of it we see a blue button with a white plus sign. This is the "Add Proxy" option. Click on the button.
< /li>
Opens a new tab with empty windows. Here you must enter the technical data of the connected mobile proxy (IP address, port), as well as the login and password for access to personal mobile proxies, if authentication is provided. At the bottom, in the box next to the inscription "Run check" put a tick. This will determine if the given mobile proxy is active. To save the changes, click on the "Add" button.

If you connect several mobile proxies, you will need to repeat the described steps, starting with clicking on the "Add proxy" button; (blue button with a plus sign). But here, a more convenient solution would be to download a complete list of servers from a pre-prepared file. You will need to enter the mobile proxy technical data in the following format: login:password@address:port (if authorization is needed) or address:port (if authorization is not provided). We specify the parameters of each new server from a new line. Save the file on your PC. Now, being in the tab "Adding and importing proxies" you just need to click on the "Choose file" button; in the right part of the active window and specify the path to it. After downloading, be sure to click on the "Add" button.

That's it, setup is complete. You can switch to working with the Sociotex program without fear of blocking, losing personal data and other similar problems.
---
Share this article: