VocalRemover and mobile proxies: removing a voice from a song quickly and easily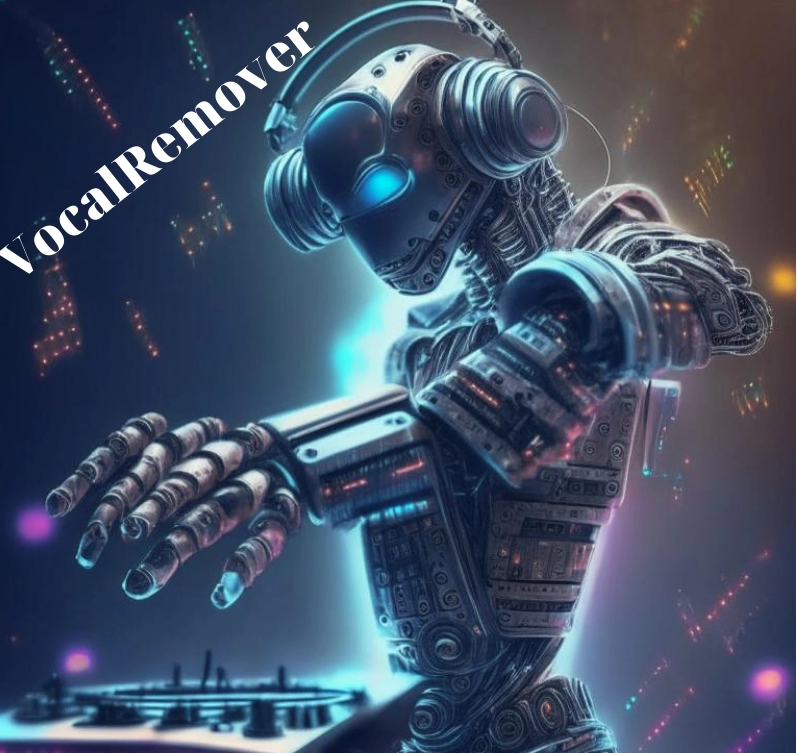 Vocal Remover — a specialized online service with which you can remove vocals from a song and leave only the instrumental component. This is not just a program, but a neural network based on artificial intelligence. It will be useful not only for professional musicians, but also for all those who love karaoke, plan to have a party, like to listen to music, not words. Along with removing the voice, this service will help to increase or, conversely, reduce the tone of the track, make adjustments to its tempo, and also perform a number of related work.
Why remove the voice from the song at all? What are the ways to remove vocals from a song today? What features and benefits does the VocalRemover service have? How to use the service correctly in order to avoid mistakes in work? How to bypass the free time limit with mobile proxies? Now let's take a closer look at each of these questions and try to find answers to them.
Who might need to remove a voice from a song?
Many of us don't even consider removing vocals from a song until we're faced with the need. Imagine a situation where you decide to organize a friendly karaoke party. Or you love to sing and want to record a cover of your favorite song, but you don't have the skills to accompany yourself on a musical instrument. The exclusively instrumental part is very often used by the organizers of holidays, banquets, etc. Quite often, a minus composition is required when performing in restaurants, clubs, and there are no musicians capable of playing the corresponding song nearby. In all these cases, the simplest, most convenient solution is to use pre-recorded music.
Why else would you remove a voice from a song? Yes, at least in order to simply enjoy the musical composition, throwing out words from it, which, as practice shows, are not always appropriate. Yes, the process of removing the voice from the song — not a particularly simple task, but specialists have been actively working on its solution for quite a long time. As a result, the network today has far from one offline tool and online service, the work of which is aimed at minus the composition.
Ways to remove vocals from a song
There are several solutions that can remove a voice from a song. So, special programs can be used that will cut out frequency ranges with a sounding voice. You can choose such applications for both online and offline use:
Most online services can only process the most common multimedia formats MP3, OGG, WAV. There are also several programs that can convert audio to the format that you need directly on the site, which will speed up the processing process enough.
Offline programs designed to remove words from a song often provide more functionality. As a result, you can get a file whose quality will be an order of magnitude higher than the result of the online service. But here the problem is that, by themselves, such applications will be more complex. To understand their interface, perform the correct settings and backing a track, you need to have quite serious knowledge and skills, or spend a lot of time learning.
But if you have a multitrack at your disposal, if you have some experience in using programs for mixing music, then the matter is already different. There is a high probability that you will be able to remove the voice while maintaining the high quality of the music. By the way, the multitrack – a set of sound files containing a musical instrument track. And everything would be fine if the multitrack did not belong exclusively to the musicians who record the song or sound engineers. That is, it is not possible to find it in the public domain.
Now let's take a closer look at the VocalRemover tool.
Features and Benefits of VocalRemover
Already at the beginning of the article, we mentioned that the VocalRemover service is based on artificial intelligence. It is he who works to separate the vocal and instrumental parts of the composition. The service itself is free and does not provide any additional options for which funds would be charged.
Among the main features of VocalRemover, we highlight:
Removing vocals from the song, creating a backing track for karaoke. You will need to select the appropriate audio file with the song, load it into the program, and then the artificial intelligence will independently separate the vocals and the instrumental component. At the output, you get 2 separate tracks: a karaoke version, that is, without vocals, and an a cappella version, namely isolated vocals. On average, processing one track takes about 10 seconds.
Splitter. This is a kind of music separator with artificial intelligence, capable of separating music into separate components using special algorithms. So VocalRemover will help you separate the music into vocals, percussion, bass. You can also play with their balancing to get individual multitracks. After you upload a song, the artificial intelligence will perform the appropriate division without your participation. Processing such a plan will take about one minute on average.
Audio tempo and key changes. Using VocalRemover you can lower or, conversely, raise the key, speed up or slow down the music. Artificial intelligence automatically determines the tonic and mode of the song. He can also analyze music and find the musical key, rhythm and scale, make adjustments to the pitch. You can adjust these parameters yourself using special editor sliders, simply by moving them up/down.
BPM definition. To solve this problem, a special tonality editor is used. The service can work with several files at the same time. Moreover, it allows you to literally "tap the beat", that is, it calculates the BPM tempo, reacting to how you press a key or touch the screen to the rhythm of the music.
Song cut. Using this audio editor, you can cut a song at some point, cut out the middle from it, throw out a separate fragment. If necessary, it will also be possible to add the effect of a smooth increase in volume, as an option at the beginning of the composition and systematically reduce it towards the end.
Song connection. You can experiment unlimitedly with the creation of new tracks with this service. Along with trimming, VocalRemover can also connect several tracks in sequence into one audio recording, both different and the same. This will be very handy if you want to overlay the same musical composition on the video, but its initial length is not enough.
Song recording. Create your own compositions, sing and record, adjust effects. Initially, you choose a karaoke track with which you would like to sing, and then a neural network is connected to work.
As you can see, the functionality of VocalRemover is quite wide and will be useful to many, professionals and ordinary users. We also invite you to get acquainted with the program Video Builder for a simple and quickly build videos.
Advantages and disadvantages of VocalRemover
Extensive — this is far from the only advantage that the VocalRemover service is endowed with. Among other distinctive points, it is worth highlighting:
minimum time to process a composition: from 10 seconds to one minute, depending on the task;
does not require installation: you can process music compositions directly from your smartphone;
support for more than 14 different languages: your options for working with tracks will be unlimited;
the service works directly in the browser, that is, your files are not transferred anywhere, which ensures high confidentiality and security of actions;
VocalRemover is fast and easy to use, allows you to save audio files in any format, customizing the codec settings individually for your working needs.
Are there any disadvantages of this service? Everything is very relative here. So a number of users note a deterioration in the quality of the recording after the vocals are separated from it. Others say that the voice is not always removed, that is, in some places of the composition it will still sound, albeit muffled. But not only VocalRemover has similar problems, but also in all other products from this category. Today, the only way to remove sound from compositions with the highest quality without compromising the musical accompaniment – work with multirec. But, as we said above, they are not available to ordinary users.
VocalRemover Step by Step Guide
Initially, just a few words about how VocalRemover works. Artificial intelligence identifies sounds in the frequency range from 500 to 2000 Hz and removes them from the composition. It is in this range that most of the votes are located. But, you need to understand that if any musical sounds get here, they will also be deleted along with the voice.
Now let's move on to how to remove vocals from a song and create an a cappella. All work must be performed live on the service website. We perform a series of actions in the following sequence:
When you enter the site, the main page will open in front of you. It immediately has a "Select File" button. You need to click on it and load the song you want to work with.

Literally a few seconds of waiting while artificial intelligence processes the track.
After the neural network has finished processing, two lanes will be displayed in front of you on the same main screen: green and purple. Green – this is directly musical accompaniment, and purple — vocals. Next to each track, you see a slider that you can move manually. So we move the slider near the track with music to the maximum, and the vocal & mdash; to zero. All work completed. Listening to the song without words.

If necessary, you can save not only music, but also individual vocals.
Actually, this completes the work with VocalRemover in its simplest form. If you wish, you can additionally use the functionality that we have already talked about above. You will not have any problems with this, as the service is very simple and intuitive to use. But, you should know that you can use it for free only to process 10 minutes of audio per day. On average, this limit will only be enough for you to remake two songs. What to do if such restrictions do not suit you?
No limits when working with VocalRemover
One of the simplest, most convenient and fastest solutions to remove such restrictions on the duration of audio processing — additional connection to the work of mobile proxies from the MobileProxy.Space service. Everything here is very simple and logical. You work 10 minutes on a 10-minute limit, and when it expires, you change your IP-address and continue to work further. Mobile proxies from MobileProxy.Space allow you to configure both automatic change of IP-addresses, in this case every 10 minutes, and use forced change through a special link from your personal account.
Click on https://mobileproxy.space/en/user.html?buyproxy to learn more about other functionality of mobile proxies, because you can use them for any other work on the network in order to ensure confidentiality and security of actions, bypass regional blocking, etc. efficiency and convenience.
---
Share this article: