What is a proxy in simple words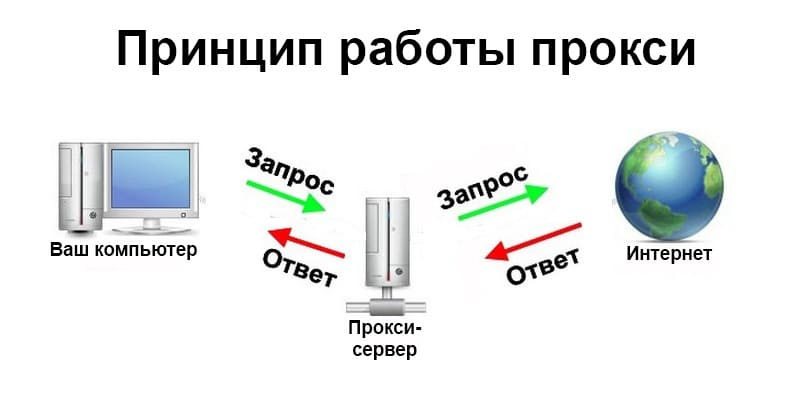 It is difficult to imagine the life of a modern person without the Internet. And those who would like to provide themselves with unlimited access to any resources, avoid all kinds of blocking, maintain complete anonymity of networking and connection security choose a proxy. This is a kind of intermediary between the user and the Internet, hiding the real address and identity of the first. Let us tell you in more detail what a proxy is in simple words, which product should be chosen for maximum efficiency and where to buy a quality product that will meet expectations?
What is an IP address in simple words and how is it related to a proxy
Before considering the question of what a proxy is in simple words, let's deal with such a concept as an IP address. According to it "is calculated" the user, the sites he visits become visible. That is, we are not talking about any anonymity of working on the network – privacy is simply non-existent. And if the service detects illegal actions of the user (cheating likes, registering a large number of accounts, trying to access blocked sites, etc.), it can instantly block the original IP. Proxies allow you to avoid this.
One more thing. IP addresses can be of two types:
Static. Issued by the provider for each device once. A person will constantly use it and will not be able to change it.
Dynamic. The user is provided with chaotic IP addresses from a large pool. You can change them.
Static IPs use regular proxies. As necessary, sites can easily calculate such an address and block it, preventing the use of social networks, instant messengers or other resources. Mobile analogues work on dynamic IP from GSM operators. Here is what mobile proxies are in simple words and we will dwell in more detail.
The advantages of mobile proxy servers in simple words
Among the distinctive moments of mobile proxies, we highlight:
No locks. Users work on the IP addresses of the cellular operator. Hundreds or even thousands of people are tied to one IP. And to calculate among them one "violator" not possible.
Rotation of IP addresses. Even if the resource finds the IP it needs, there is a high probability that the specific user will no longer be on it. Rotation allows you to change the address at least every 2 minutes on a timer or request. Again, the probability of blocking is reduced to zero.
Binding thousands of users to one IP of cellular operators makes the request flow itself quite logical. As if they are sent by a large number of users. And the search engines do not focus on them.
Ensuring absolute anonymity of interaction. It is not possible to trace the end user using mobile proxies in his work.
Access to any sites, including those blocked in a certain region. It is provided with the ability to select a country, GEO, GSM operator and change them in the workflow as the need arises.
Now you understand what a proxy is in simple words and why you should choose a mobile product.
Where to buy mobile proxies at a profit?
MobileProxySpace offers feature rich mobile proxies at a reasonable price. Users will be able to choose a usage package for 1 day, 1 week, 1 month, 3 months or a year. We recommend using it: the longer the purchase period, the cheaper the day of use will be. As an example, for Russia, mobile proxies for 1 day will cost 490 rubles. But if you buy a package for a year (the price is 17,990 rubles), then a day of use will cost only 49 rubles. For this money you get:
access to a huge pool of IP addresses;
your own personal channel with unlimited traffic;
simple and quick address change by timer or request;
the ability to change the GEO, GSM operator in the workflow;
Setting up an IP binding without authorization for working with a proxy;
parallel operation via HTTP protocols and SOCKS5 etc.
To get acquainted in detail with the functionality, features, capabilities of the product from MobileProxySpace, to expand knowledge on the issue of what a proxy is in simple words, you can follow the link https:
Share this article: