Audio advertising as an advanced tool for business development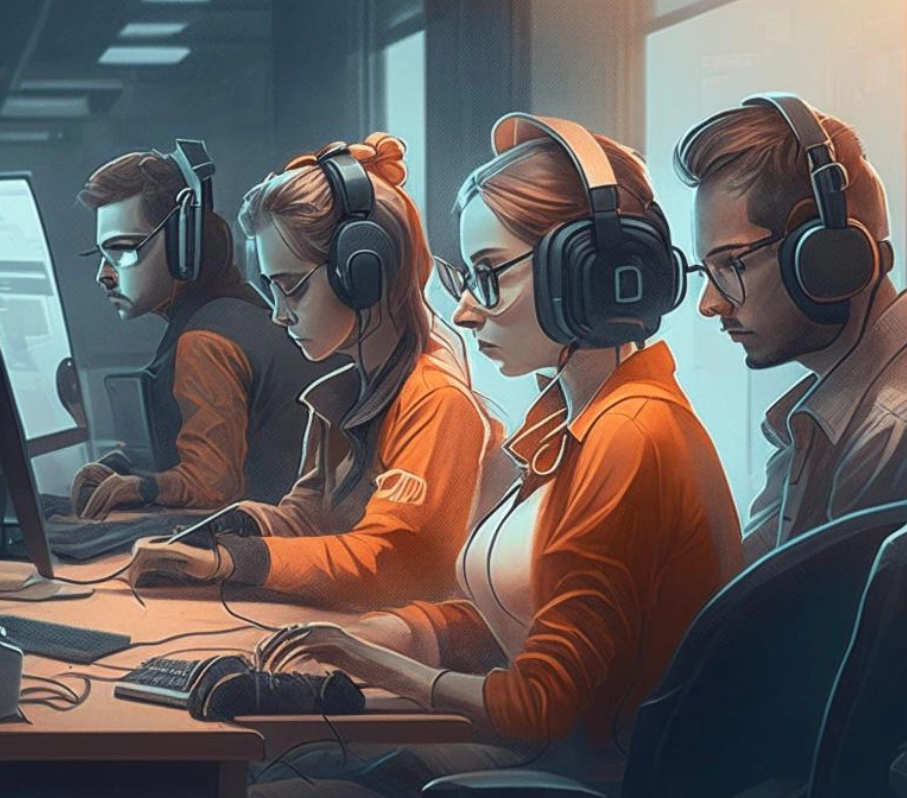 The expression "advertising — engine of progress relevant for any category of business. It is she who is able to ensure its effective and rapid development, to assist in conveying information to the target audience about what services or products your company offers. The modern marketing market offers many solutions for developing an advertising strategy. But which option to choose in order to attract the maximum number of customers with minimal time, effort, material investment? It is also very important to keep up with the times and choose the channel for presenting information that could reach as many representatives of the target audience as possible and interest them.
And here the Internet provides unlimited opportunities for developing a strategy and developing a business. One of the most effective ways to attract customers from the network today— advertising on Youtube video hosting. You can read about how to properly organize everything and evaluate its effectiveness here. Now let's dwell in more detail on another way to promote goods and services, which today is more than a worthy competitor to videos— audio advertising. Let's get acquainted with the features of the technology itself, its advantages, launch features in a podcast.
How audio ads work
The appearance on the market of a new brand, product or service — this is only part of the success. It is also important to convey relevant information about it to the target audience, to interest them so much that a person places an order or makes a purchase. Gradually, the relevance of classic types of advertising, in particular banners, television advertising, city lights, is losing its relevance. And they are being replaced by more technological and advanced solutions, in particular audio advertising.
The fact is that modern man today is online almost all the time. And in order for him to receive information about your goods and services, he does not even have to look at the screen of his phone or computer. You can convey the necessary information through non-visual channels. This is where audio ads come in handy. It consists of audio clips, the duration of which often does not exceed half a minute. They can be easily synchronized with other promotional activities of the company. The very essence of audio advertising — not new. The fact is that it was widely disseminated earlier on the radio. But in recent years, it has lost its relevance due to the fact that the potential audience has actively moved to the Internet. For several years in a row, the growth of audio advertising costs has increased by an average of 10-15%.
What platforms can be used for audio advertising? Here are the most common solutions:
Yandex.Music, Boom and other music streaming services;
podcasts;
Routenote, Amuse and other music aggregators;
online radio broadcasts;
Internet sites designed to download and then watch videos directly in the browser: the audio track here will play while the main video is paused;
services for listening to audiobooks.
Each of these sites is in high demand among modern users, which means that it can be a great place to place your audio ads. The effectiveness of this direction has been repeatedly proven in practice, which contributed to the growth in demand for it.
Now let's focus on audio advertising in podcasts.
Podcast Audio Performance
Podcasts — these are audio series, specialized blogs, programs that a person can both listen to online and download to himself. Not everyone understands the difference between a podcast and the same radio broadcast, because in essence they are quite similar in terms of the information provided. But there is one key difference — in a podcast, a person chooses what he would like to listen to. That is, unnecessary content is not imposed on him. But the choice here today is very, very wide. You can easily find both documentary and fiction podcasts, comedy, news, sports programs and much more on the Internet. They can resemble a series or be built in the format of a stream, an interview.
Why should you use podcasts for audio advertising? The fact is that they are in extremely high demand among modern representatives of the consumer market. And this means that by launching an advertising campaign here, you will be able to convey information about your products or services to the maximum number of potential customers. Moreover, if the advertisement is placed on the page of a blogger who has established himself as reliable, authoritative, it will cause increased trust from the target audience, which means it will give a good result. Already in the near future, your brand or individual product will be heard by hundreds or even several thousand people. And it is highly likely that they will really interest many. Also, we must not forget that the number of podcasts is increasing every day. And among such a variety, you will definitely find a platform that will be the best solution for your audio advertising.
Why focus on audio ads?
Gradually, the relevance of visual advertising is decreasing. People have learned how to rewind videos, stop them while watching a movie or broadcast. Billboards and other outdoor advertising are already so boring that almost no one notices them. At the same time, recent studies by independent agencies have shown that over 70% of listeners pay attention to audio ads, and almost 90% of respondents said they are ready to listen to audio clips in order to get access to free content.
To make the final decision on the need to launch audio advertising for your business, evaluate the benefits of this solution:
Your video is guaranteed to be heard. Yes, in order to increase customer loyalty, some applications allow you to pause the video or reduce its sound. But as practice shows, most people do not make it difficult for themselves like this. It's better to listen to an ad than to go to a podcast page and stop it.
Significant budget savings. In terms of price, audio advertising will be a much more affordable solution than video. There will be minimal costs for its recording. You will not need expensive equipment, appropriate scenery, costumes, renting a suitable room, etc. An ordinary sound studio will do just fine.
The ability to monitor the target audience. Those who opt for audio ads will be able to take advantage of a variety of targeting options. It will be possible to set in the settings the gender and age of the target audience, the region where it will be broadcast, the preferences of the potential client, and even his financial condition.
The general availability of an advertising format such as audio. It is convenient that people listen to online resources both at work and at home, including while performing some daily tasks, both in public places and in transport. That is, where visual content will not always be appropriate.
High security scores for the advertiser. Videos for audio advertising must be recorded in strict accordance with the script agreed with the customer. This means that professional content will always be present in it. You can be sure that nothing will sound in the video that could cause reputational or material risks to you as an advertiser.
Sufficiently high level of interest from the target audience. Audio advertising does not cause serious negative emotions among the representatives of the target audience. Moreover, it is able to interest people thanks to interesting content, original soundtrack. And if there is no denial, then the effectiveness of advertising will be higher.
All this allows us to state with confidence that audio advertising may well become the tool that, in your conditions, will turn into the most effective tool and will promote the promotion of your goods or services on the market. If your priority is to reach the widest possible target audience, constant contact with potential buyers, then you should definitely take this decision into service.
We provide ourselves with high security of work on the Internet
But, like any other work on the network, it is important to ensure the highest possible level of security and anonymity. Here mobile proxies from the MobileProxy.Space service will come to your rescue. With them, you can avoid hacker attacks and any other unauthorized access, provide yourself with the ability to simultaneously work with different profiles, and be able to effectively bypass regional blocking established at the legislative level by replacing your real IP-address with the server address with the appropriate geolocation.
By making a choice in favor of mobile proxies from the MobileProxy.Space service, you get:
private channel with unlimited traffic: only you will use it, no additional connections;
access to over a million pool of IP-addresses, which can be changed in the workflow or forced sending from your personal account or automatically by setting the timer in the range from 2 minutes to 1 hour;
simultaneous operation on HTTP(S) and Socks5 guaranteeing the absolute protection of your personal data and ease of use;
the ability to select any geolocation from different countries of the world and certain regions of a particular country, which will make advertising as targeted as possible, if necessary;
the ability to contact the technical support service at any time for additional advice and help from specialists.
For more details on functionality and pricing, please here. You can also take advantage of a two-hour mobile proxy test completely free of charge and make sure that you are making the right choice, which will help you not only in creating and promoting audio ads, but also when working on the Internet in general.
---
Share this article: