Che Browser: purpose, functions, features of proxy configuration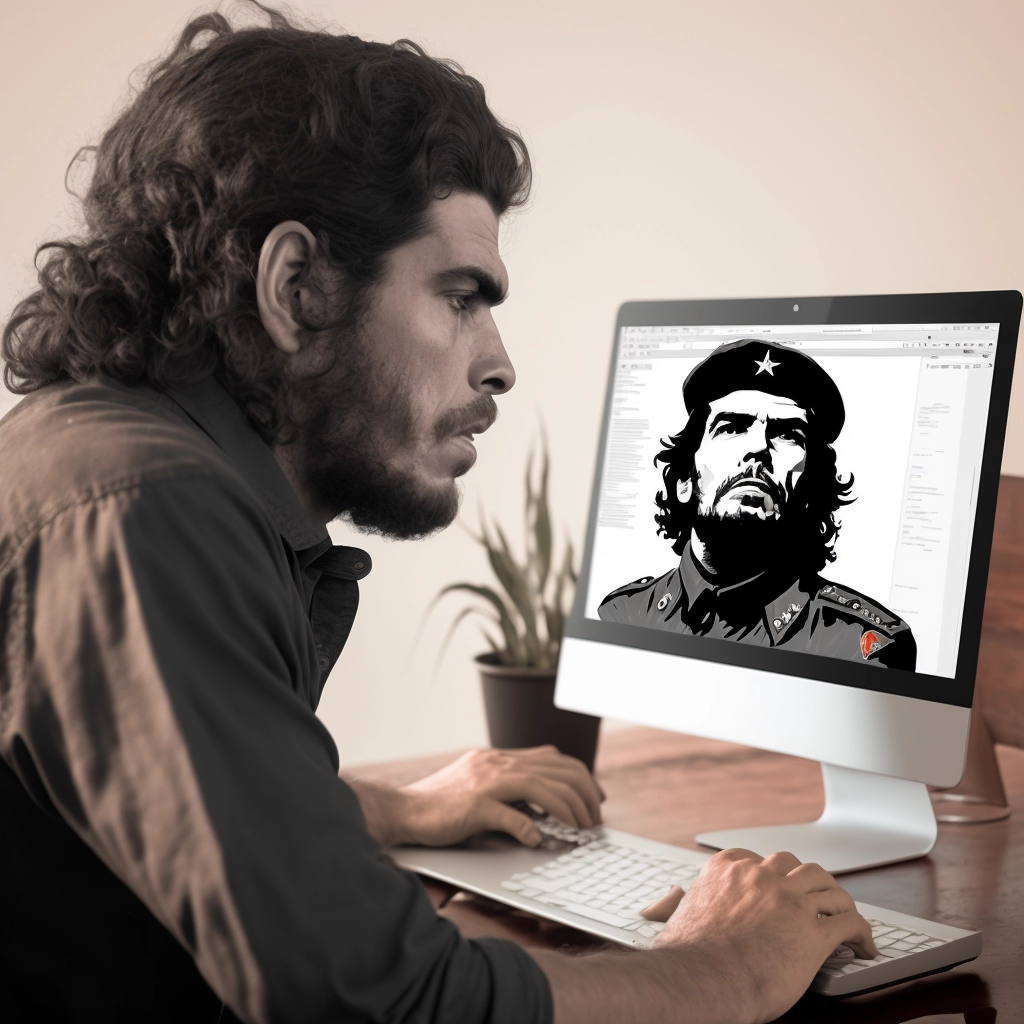 Does your work on the Internet involve bringing new products, brands to the market or promoting existing pages? Are you betting on promotion in social networks, video hosting, bulletin boards? Maximum efficiency can be obtained here only by using a large number of pages at the same time. And the more of them you have at your disposal, the more representatives of the target audience will learn about your products or services, place an order, which means you will get a higher profit. But social networks today are already too intelligent. They easily identify such actions and immediately block the accounts to which they are applied. But this is not a reason to abandon the idea. You just need to connect a reliable anti-detection browser.
Now let's get acquainted in more detail with such a program as Che Browser, its purpose, features of work, functionality. We will also tell you what the joint work of this anti-detection browser and mobile proxies can provide, tell you how to make the settings correctly and where to buy the appropriate product.
Brief introduction to the features and functions of the Che Browser antidetect browser
Che Browser is one of the most advanced anti-detection browsers designed to hide identity when working on the Internet. This is a desktop application that is installed on a computer and changes the fingerprints of the browser and the hardware component of your computer itself. This makes it possible to work with multiple accounts at the same time without the risk of getting blocked. Che Browser – the optimal solution for working on services such as Facebook Instagram, Vkontakte, Google, Avito, Youtube, Instagram, etc. It will be a godsend for SMM specialists, arbitrageurs and all those who specialize in multiaccounting, that is, they have to work from a single device with multiple pages.
Che Browser is quite simple in operation. You will just need to select a specific user profile and set the connection parameters. Everything else is done by the program. As a result, Google Chrome opens up in front of you, as an option, but with modified fingerprints of both the browser and the hardware. As a result, you will be able to create an unlimited number of such profiles using only one computer and one browser. At the same time, social network bots will not notice any substitution – for them, it will be the usual entry of a large number of users from the search engine Google Chrome, but from different PCs. Do I have to maintain a thousand accounts at the same time? This is not a problem for this anti-detection browser.
Che Browser allows you to change a huge amount of personal data, namely:
Navigator objects: language, platform, userAgent and related parameters;
intercept API, change values, bypass fingerprints in WebGL, WebRTC, Canvas, Audio context;
parameters of Window operating system values;
make adjustments to the list of plugins preinstalled in the browser;
set the appropriate time zone: if the work is carried out via an IP address located in the USA, then in order to avoid suspicion of bots, it is worth using the appropriate time zone;
make changes to connected media devices;
set any location: all countries of the world, regions, cities;
change font lists, bypass fingerprints here as well;
make adjustments to the orientation of the screen, its resolution, the number of available color solutions and other parameters of Screen objects.
Use Che Browser and create an unlimited number of personal pages without any restrictions, do web scrapping, automate, the same type, routine tasks. But don't forget to connect additional mobile proxies. Otherwise, you risk getting banned, and permanently and for all accounts in which automated actions or simultaneous work from the same IP address will be identified.
What are the advantages of additional mobile proxy connection?
Mobile proxies are what will change your real IP address and geolocation to a different one for each of your accounts. It is thanks to them that bots of social networks and other services, even with a strong desire, will not be able to identify multiaccounting, which means that you will not have to be afraid of running into blocking. But this is far from the only advantage of connecting to Che Browser mobile proxies. Additionally, users receive:
complete confidentiality of actions on the Internet: it is not possible to identify the real user;
high level of protection against any unauthorized access, including hacker attacks;
circumventing all kinds of regional blockages, getting access to sat from any corner of the planet.
Che Browser supports the Socks5 connection protocol and is considered one of the most reliable today. That's just worth picking up a decent mobile proxy for him. And free servers are not an option here. They are characterized by low stability of operation, they are not able to provide guaranteed security of actions in the network. The best solution here is mobile proxies from the MobileProxy service.Space. These are private servers that allocate a separate channel with unlimited traffic to each user. They allow you to set up an automatic change of IP address or forcibly change it through your personal account via a link. And such proxies are amenable to rotation by geolocation and cellular network operators.
Learn more about the functionality, prices of mobile proxies from the MobileProxy service.Space can be found at the link https://mobileproxy.space/user.html?buyproxy. You can also use the free 2-hour testing to make sure that this is exactly the solution you were looking for before buying the product.
The sequence of actions for configuring mobile proxies in Che Browser
Now that you have already become the owner of reliable and functional mobile proxies, it's time to proceed directly to configuring the Che Browser anti-detection browser for your own work. The upcoming actions will take you no more than 5 minutes and will not require deep professional knowledge. Just follow a series of actions in the specified sequence:
It is assumed that the Che Browser anti-detection browser is already installed on your computer and working profiles are already connected to it. Launch it, log in to your own account.

Go to the main menu of the program settings and select the "Profile" tab here.

A new window opens with a list of profiles. Click on the one to which you would like to connect mobile proxies. Click on the "Settings" button.

Go to the "General" tab. Here it is necessary to move the slider from the inactive position to the active one near the "Connection" label.

A little lower we fill in the technical data of the proxy server, namely the IP address, port, login and password of access.

We check the operability of your proxies by clicking on the "Check Proxy" button. You can tell if your server is active by the color of the result - red, inactive, green - active and can be used. Now all that remains is to click on the "Save" button to save all the settings. This way you will automatically exit the settings menu.

That's it, you can get to work without any restrictions. With the extensive functionality of the Che Browser anti-detection browser itself and mobile proxies from the MobileProxy service.Space you will be able to work as efficiently as possible and will soon notice an increase in profits.
---
Share this article: