Cloud services for building secure telecom infrastructure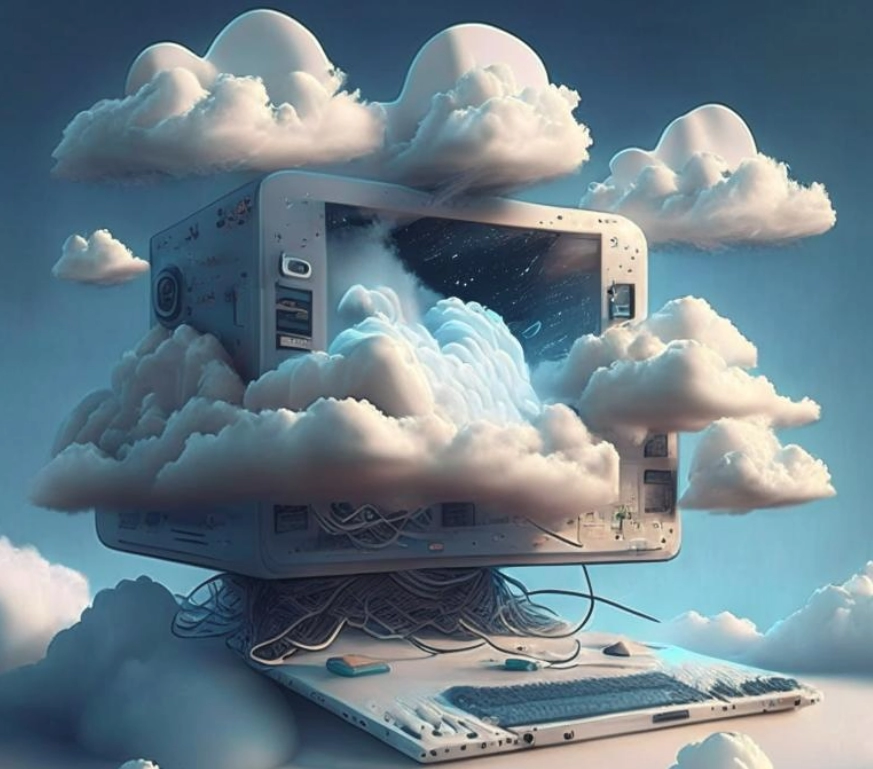 Every Internet user knows well what dangers he is exposed to, I connect to the network. The fact is that the system sees the individual IP-address of your device when you try to enter the site. And if a hacker gains access to this information, he can easily get into your device, run malware there, or steal important personal information.
Over the past year, it has been officially established that the number of cyber attacks in the Russian Federation exceeded 50,000. Compared to the previous period, this number increased by more than 70%. Here, the attackers used different techniques, and massive attacks aimed at public websites of government agencies, and targeted sites implemented using malicious software. Most of them were directed to large industrial enterprises, state-owned companies, networks of medical centers, and financial institutions. And the forecasts of experts in the field of cybersecurity are disappointing for the current year. It is reported that this figure will grow by at least another 50%.
Today, work is underway to improve the level of security and networking. And now we will consider one of these solutions — cloud services. Let's talk about how organizations can protect the privacy of their data using a hybrid cloud-based PBX. Let's get acquainted in more detail again with the technology, we will tell you how this solution works. Here are some examples of using a hybrid cloud PBX in practice. We will show how to provide additional confidentiality and security of the telecom infrastructure and personal user devices using mobile proxies.
What technology are we talking about?
The need for a reliable, stable and secure Internet connection for business in the Russian Federation is constantly at a very high level. These expectations are constantly rising to ensure compliance with the requirements of government regulators. The problem was significantly aggravated by the lack of advanced equipment and difficulties in obtaining technical support, including those related to software updates. But along with all this, it is possible to counter modern cybersecurity threats only with the help of advanced software and hardware solutions that can identify and eliminate potential dangers in a timely manner.
That is why business representatives need to introduce modern, high-tech methods into their workflow that would allow them to keep up with the times, and in some moments even outperform competitors. We must not forget that the requirements for storing important secret data of both the business itself and the staff are constantly increasing. And for all this, it is necessary to find not only an effective solution, but at the same time also affordable, easy to configure and maintain, which does not require the deployment of additional infrastructure.
And all these requirements are fully met by a hybrid cloud PBX. This is one of the best solutions today for building a free telecom infrastructure. Here, experts have combined advanced virtual technology and On-Premise models. That is, both traditional and cloud IT infrastructure are combined. Among its distinctive features it is worth highlighting:
ensuring a sufficiently high level of data confidentiality;
preserving high flexibility of settings, including when processing rather impressive volumes of parameters directly on the server of the service provider;
Fast and simple scaling, which can be easily adjusted to the specifics of your business.
As a result, you get a secure telecom infrastructure that will stably withstand even peak loads during sales, pre-holiday days. It will also allow you to connect additional jobs, remote offices. At the same time, the total costs will be minimized, since the connection to the existing IT infrastructure of your business is being implemented.
Introducing the Hybrid Cloud PBX
A secure telecom infrastructure based on a hybrid PBX assumes a conditional division of work into 2 separate blocks:
On the provider's side. It implements the management of all data flows. In the cloud infrastructure built on the provider's hardware, all the tasks of managing traffic, calls, and communication channels are implemented. But the service provider will have nothing to do with the internal voice communication of the client, which does not go beyond its local network. Today, such systems are connected to the network, but work is underway to ensure that the hybrid cloud PBX works independently without access to the World Wide Web.
Local. The processing and storage of confidential information is implemented. All necessary components are additionally built into the existing business IT infrastructure, which will be responsible for data security. All calls will be processed locally and recorded, but on the basis of security requirements. It is mandatory to connect additional encryption according to the openPGP standard, endowed with one of the highest reliability indicators today.
This solution made it possible to provide a sufficiently high level of security, while minimizing the costs of developing the internal infrastructure for its maintenance, paying for personnel services, etc. The following protocols are used to encrypt traffic:
SRTP. It is aimed at protecting voice traffic, encryption and decryption of communications implemented at the end nodes. And this means that even if an attacker manages to intercept traffic, the information received will be completely useless for him — he won't be able to read it.
TLS. The operation of this protocol is aimed at encrypting signaling traffic. That is, we are talking about information about the people taking part in the call, as well as the codecs that they use and other service information involved in organizing the connection.
On the client side, recorded calls are stored using FTPS protocols and with SFTP. In the event that the server is unavailable for a certain period of time, then all the necessary information is stored in the cloud. As soon as the hardware is back online, all this data will automatically be forwarded to it. Moreover, it does not provide for the usual saving of call records, but also their preliminary integration with the CRM system used by the company. That is, the analysis of telephone conversations, and all the necessary statistics, and others SaaS-Services.
Today, such a telecom infrastructure as a hybrid PBX has a fairly wide variety of all kinds of integration solutions with a variety of business proposals, including CRM systems, various messengers and other technologies that a particular business uses in its work. Moreover, a unique API constructor is provided, capable of integrating hybrid ATS into any business proposal. It also provides the ability to select only those options that are required in the work of a particular business.
A few examples of using a hybrid cloud PBX in a telecom infrastructure
Hybrid cloud PBX can be called a fairly new solution in the field of IT security. But still, many business representatives have already integrated it into their own companies in order to build a truly secure telecom infrastructure. Here are some examples of implementing such a solution:
Industrial enterprises. Most modern industrial enterprises still use classic PBXs. They are quite complex and expensive to maintain, and are difficult to update. They do not have a single control over all calls. Also, integration with CRM-systems, control of personnel KPI is not provided. The level of security of such systems leaves much to be desired. The best solution to this situation would be to create a single omnichannel contact center that supports advanced encryption protocols and ensures that all call records are uploaded to an internal server. As an addition, it would be optimal to add an option that allows you to remotely monitor the work of KPI employees based on predefined metrics.
Financial institutions. Here the issue of encrypting calls is very relevant. A hybrid PBX network in this case is able to integrate all telephony services into CRM, connect omnichannel communications to work, and ensure reliable encryption of all conversations based on Russian legislation. All information received in the form of calls is collected and transferred to storage. In the future, if necessary, it can be easily removed and analyzed. And having certain data about customers, banking institutions can intensify the conversion, improve the quality of sales. Messengers can also be connected to one system, which will increase the convenience of work and management. Also, the issue of monitoring KPI performance metrics by employees will be relevant here.
Online stores. Alas, until now, many Internet sites use classic boxed PBXs in their work. They do not integrate with order management systems, do not pull up the client base and all those communications that were previously carried out by buyers. The manager does not have the opportunity to evaluate the effectiveness of launched advertising, to monitor the work of the first line of customer support. If a cloud infrastructure is connected to such a local PBX, then it becomes possible to generate diverse reports based on calls from potential customers. Moreover, it is possible to redistribute the work of staff more competently thanks to the connection of voice bots. The level of encryption will also be high here. Storing a recording of conversations will be more structured and convenient for later use.
Summing up
The above information allows us to state with confidence that the hybrid PBX – one of the best solutions for today in the field of organizing a secure telecom infrastructure for any business. Compared to classical solutions, it will cost much less, since it does not require a radical reorganization of the already built IT infrastructure. It is simply complemented by new blocks with the most flexible settings and minimal costs. It also eliminates the need to involve additional specialists in the work.
The manager will have a tool at his disposal that will help to monitor the work of the business as efficiently, quickly and simply as possible, make adjustments to the specified settings depending on the immediate needs of the company. Do not forget that all work processes from the moment the hybrid PBX is connected will be implemented in a completely isolated space, which will provide a sufficiently high level of protection against any unauthorized access.
But if your company faces more global tasks, if you need to bypass regional blockages, get access to resources from other countries of the world, if you are actively working to promote your business on social networks and other sites, then it would be useful to connect mobile phones to work proxy. This is another business tool that is designed to ensure absolute confidentiality and security of online activities, stability of work in multi-threaded mode using automated software. They will also be indispensable in the work of individuals who are thinking about increasing the protection of their device.
Click on https://mobileproxy.space/en/user.html?buyproxy for more details on the features , capabilities and tariffs of mobile proxies from the MobileProxy.Space service. There is also the opportunity to take advantage of a two-hour testing completely free of charge to make sure that this is exactly the solution you were looking for. All technical issues that arise during the work can be resolved via chat @mobileproxy_space_bot or use Telegram support.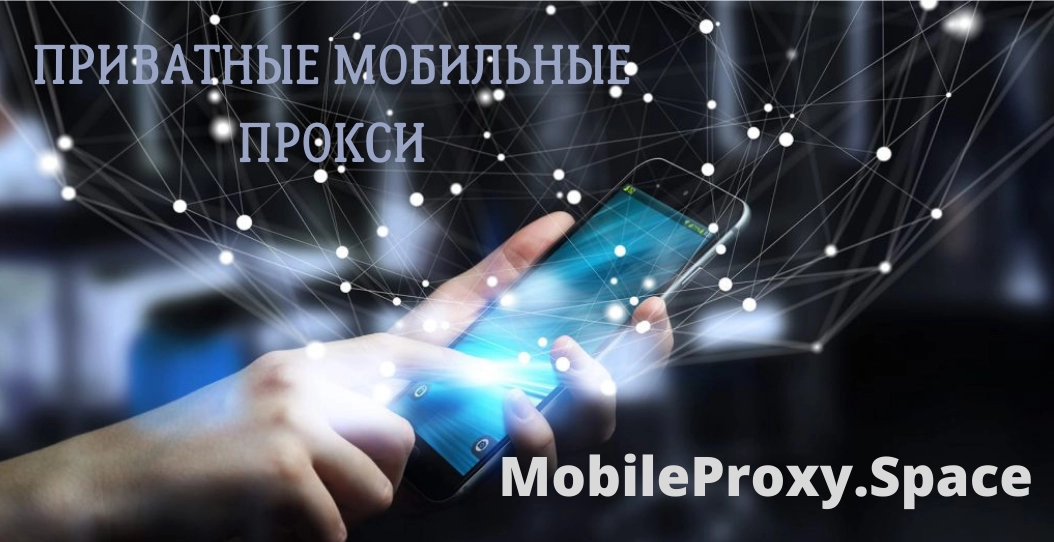 ---
Share this article: