We attract target audience to SaaS-business via Linkedin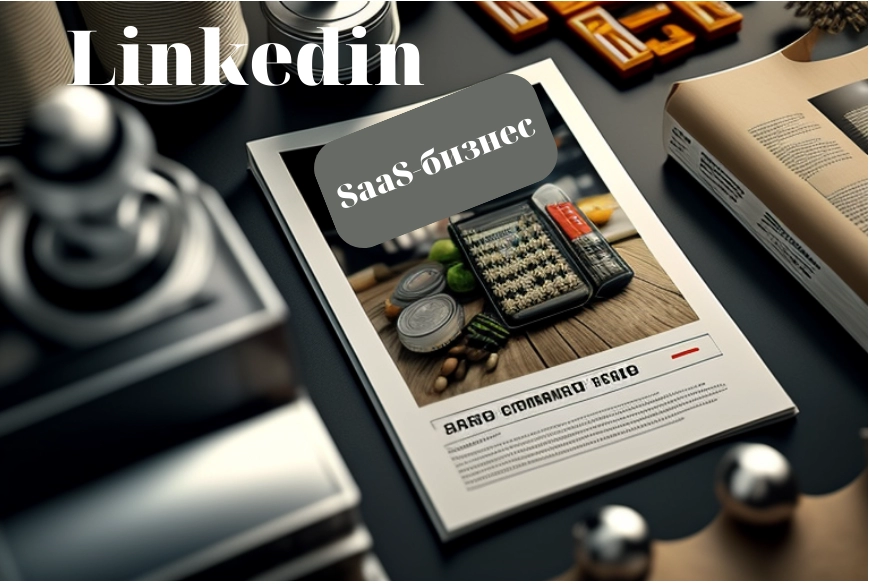 Any Internet business, and SaaS is no exception, needs to be developed. But where to start? Often, Instagram, Facebook ads, launch targeting, SEO and SMM are used as a starting point. The last moments are especially relevant for those who plan to work in this niche for a long time, that is, they are not launching a one-time project. Yes, there is a lot of work to be done. In addition, cash injections are often required. But how many representatives of the target audience you can attract to your site largely depends on the correct choice of strategy.
Since we are talking about SaaS services, we would like to recommend Linkedin social network as a launching pad for their promotion. Why? This is where we will stop. We will also tell you how to secure and intensify your work on the network using a tool such as mobile proxies.
A few words about Linkedin and SaaS
LinkedIn – one of the largest networks of professional contacts today. It allows you to quickly find internships and even jobs that suit your needs, help you develop partnerships, gain skills that will be useful in your career. This site contains many tools for working in groups, organizing various events, posting photos, videos, text content, etc.
That is, this network is actively used by those who want to find their niche in the market of professional activity and actively develop in it. Here, good solutions are developed for both small businesses and students. In addition to the fact that Linkedin allows you to find work and post content, it also provides a good platform for organizing discussions, establishing business connections and, accordingly, attracting the target audience.
Along with this, SaaS – a fairly narrow niche for which it is very difficult to find an audience. This is a software licensing model by subscription. The abbreviation stands for software as a service, which in literal translation sounds like software as a service. Often this phrase is also translated as "information as a service", but it does not change the essence. In any case – it is a cloud-based solution that the user accesses through a browser or via API. The service provider takes full responsibility for all support, and the client simply works with the ready-made solution online. At the same time, he receives a tool ready for work literally immediately after making the payment.
Gradually, the share of SaaS-services on the market is increasing, because users are convinced by their own experience of the convenience and prospects of such a solution. But this is not a reason for the owners of such a business to relax – it is necessary to act today in order to attract as many representatives of the target audience as possible before competitors.
Now let's finish with the background and tell you why Linkedin is the best for promoting SaaS-services, in particular for attracting the target audience to them.
Why is Linkedin the best SaaS solution?
We can say from our own experience that the social network Linkedin is much better suited for promoting SaaS-services than the same Facebook. But if you are not particularly accustomed to trusting third-party experience, then make a choice based on facts. Here are the things you can optimize by choosing Linkedin:
Audience selection.
Quick learner of the system.
Advertising as messages.
Let's consider all these points in more detail.
Quick and easy audience selection
Due to the fact that SaaS is a very narrow and specific niche, it is necessary to select clients for it painstakingly and carefully. That is, the maximum narrowing of the target audience is required. And that's something Facebook doesn't like very much. The fact is that as a result of such selection, a small sample is obtained and the network algorithms on it will be poorly trained. We can say the same about Google: the possibilities for customizing the audience of the browser are already very narrow. Along with this, Linkedin provides the most accurate breakdown of the target audience into segments. Here, the industry of professional activity, holding a position, as well as a number of other criteria can be used as selection criteria, which makes it possible to unify the selection.
In the process of setting up an audience, you can not only use the options offered and choose the ones that suit you, but also enter the data yourself. This moment will be especially useful for those who are interested in the target audience with a very narrow and rare specialization. We must not forget that the Linkedin site is mainly attended by users who are of great interest to representatives of the SaaS-business. These are HR-managers, marketers, representatives of the IT-industry, software developers, etc.
Quick learning system
This aspect follows automatically from the previous version. If you decide to choose Google or Facebook to find a target audience for a narrow SaaS-niche, then you will have to spend a lot of time and effort on this. And this is all additional material investments. And it will be difficult to say in advance whether they will justify themselves. That is, you initially have to invest resources in compiling algorithms, training them, and only then, in the long run, get relevant leads.
The same can be said about SEO-promotion. The first tangible results should be expected not earlier than in a couple of months. And this despite the fact that your strategy will be successful and working. But with Linkedin, you significantly save both time and resources for training the system. In this case, the result makes itself felt very quickly.
Advertising like messages
Advertising as a message – it's "know-how" Linkedin. This is a truly unique feature that is not yet available in any other social network and browser. It is a completely legal mailing of messages to representatives of your target audience through the built-in social network messenger. If we compare the cost of one lead from such advertising, then it will be approximately equal to the price that you would have to pay when attracting the target audience through the same Facebook. But the efficiency in the first case will be much higher. And we have already talked about this above.
Today, the open rate of promotional emails for Linkedin – about 0.8. And this means that approximately 80% of people who receive such a message open and read it. And if your product is really interesting to the user, then the likelihood that he will go to your site for a more detailed acquaintance will be very, very high. In addition, Linkedin has a volume limit for one advertising message – 2500 characters. Just imagine: you can write a whole letter to a client, tell about your business, describe the benefits that he can get from working with you. You can also customize your message funnel.
A simple and effective way to optimize your SaaS-business promotion on Linkedin
We told you about the benefits of using the Linkedin social network when promoting a SaaS-business. We will not say that this is really a panacea for everyone without exception. Each service is unique, has its own specifics, requires an individual approach. But we urge you not to throw Linkedin out of consideration. You can run ads here for the sake of testing, and then compare their effectiveness with results from another traffic source. If you are interested, we also invite you to get acquainted with interesting ideas on such topics as proper promotion in social networks. We are sure you will find something to take as a basis for yourself.
And now a little about how to ensure effective business promotion in the same Linkedin with minimal time, effort and without the risk of getting banned. We are talking about an additional connection to the work of mobile proxies. This is a kind of intermediary that will pass all traffic through itself, while replacing the real IP-address and geolocation with its own technical parameters. This provides bypass of regional blocking, a high level of anonymity and security of work, the ability to perform actions in multi-threaded mode (simultaneous work with multiple accounts), including using automated software. With them, you can not worry that your actions will be noticed by the system and the page will be banned.
For such work, private mobile proxies are suitable, as an option from the MobileProxy.Space service. Among the distinguishing points of the product, we highlight:
providing each customer with a personal channel with unlimited traffic;
the ability to configure automatic change of IP-address in the range from 2 minutes to 1 hour or forced change by link;
the ability to directly change the geolocation and the cellular network operator in order to bypass regional blocking or select target audience by location;
simultaneous operation via HTTP(S) and Socks5 protocols: provided by connecting to parallel ports;
24/7 technical support for quick and efficient resolution of operational problems.
More information about mobile proxies from the MobileProxy.Space service can be found here.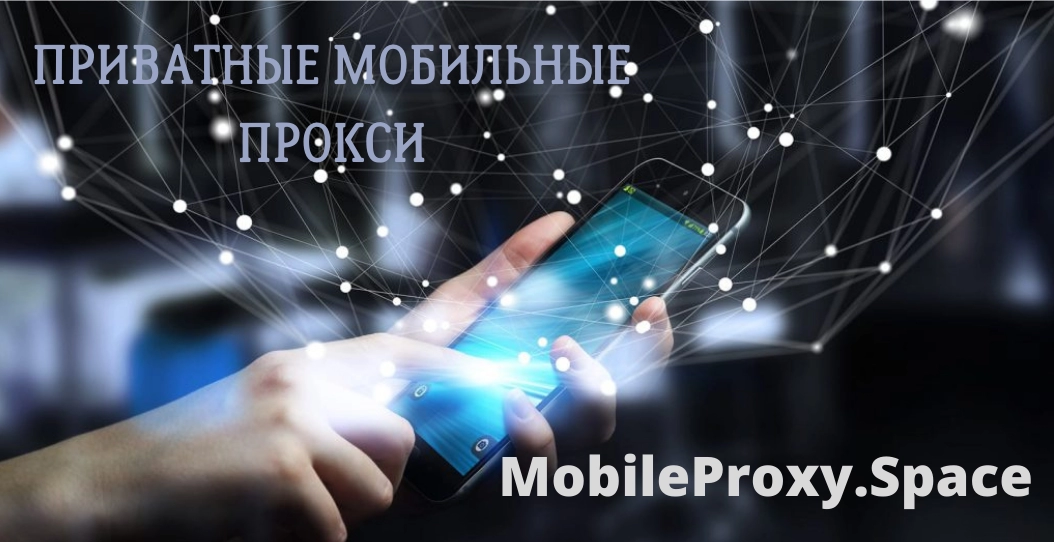 ---
Share this article: