How to get an SSL certificate: what you need to know about it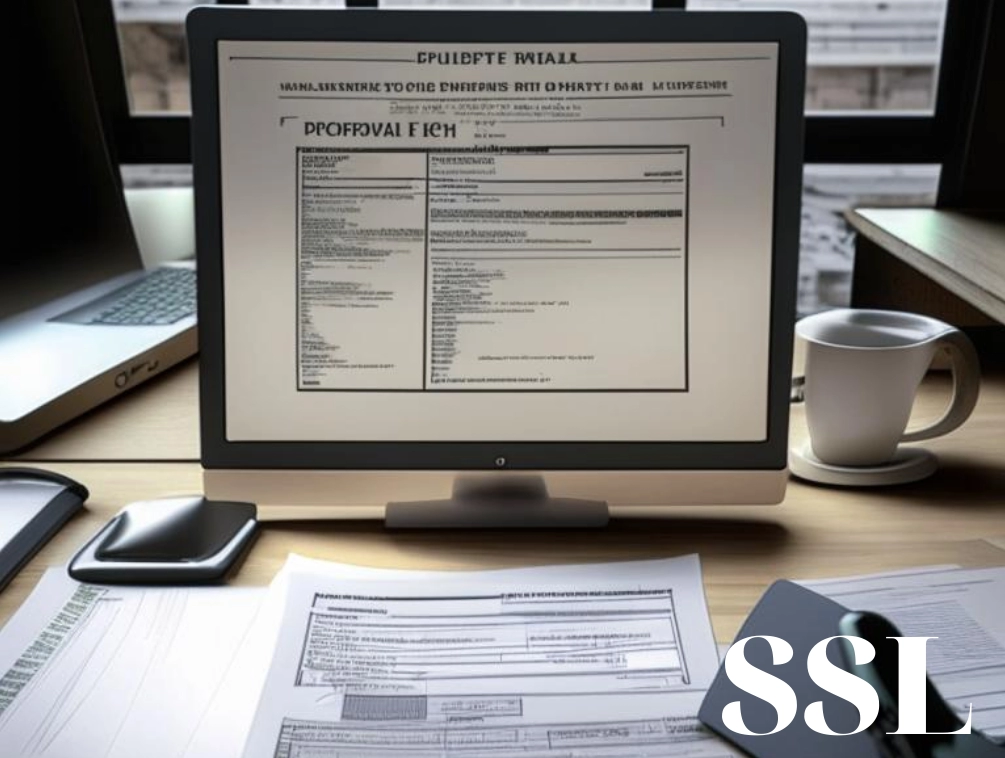 You, as Internet users, have probably noticed that on a number of sites, a closed padlock icon is displayed near the page address in the search engine. Often it is black, but it can be green, golden. On some resources, you can see that this castle is crossed out or it does not exist at all. And in some sites, right next to the domain name, there is a green line with the name of the company. Many have seen, but not everyone knows what this indicates.
Thus, a closed padlock or a green line indicates that this resource uses an SSL certificate, that is, all information is transmitted over a secure protocol: a set of rules by which the browser and server interact. Thanks to this certificate, fraudsters will not be able to intercept your personal data or replace it with their own, which means that your contact information, logins and passwords, bank details, email addresses and other important information will be securely protected.
You can read more about what an SSL certificate is, why you need it here. Now let's dwell in more detail on what types this certificate is, how it is issued. We will tell you if there is a need to install an SSL certificate, as well as whether you can get it for free. But, first things first.
Main types of SSL certificates
We have already discussed that the SSL certificate is used when the browser and the server interact. The relevant systems check its copy to make sure it is authentic. Only after confirming this fact, an image of the treasured lock will appear near the site URL. During the verification process, the system pays attention to a number of factors. The most important thing here — type of certificate, as well as by whom it was issued. Each user can independently check the type of certificate directly on the site. To do this, simply click on the lock image in the address bar, then select the "Secure connection" option; or "Secure connection" depending on which browser you use at work.
But the type of SSL certificate can be different. Possible options:
Self-signed. The simplest option that anyone can independently generate on their server. But the problem is that only the server on which it was directly created will be accepted as reliable. Everyone else will not be able to identify it. As a result, the browser will simply issue a warning to other users about the unreliability of the resource, or even completely restrict access to it. Therefore, this option should not be used in practice.
With Domain Validation (DV). This and all subsequent certificates, which we will talk about at the moment, are issued by special Certification Centers (CC). In such an organization, a unique key pair is generated for the site and a corresponding certificate is provided. Such solutions will be displayed in browsers as correctly as possible, search engines will trust them, since all data will be verified and certified by the SC. That is, before providing this certificate, the center will check the resource from which it was contacted with this request. This is the only way to make sure that the site is really reliable and has nothing to do with fraudulent schemes. The difference between all subsequent types is what parameters the certification authority pays attention to when performing the check. Domain Validation — the easiest option. In this case, the SC verifies the authenticity of the domain name of the site, confirms the existence of the resource itself. At the same time, no additional binding to the company is provided. For the price, this option is the most budgetary. Its functionality will be enough for individuals and small organizations.
With Organization Validation (OV). In this case, the certification center, during verification, will examine not only the domain itself, but also the company to which it is directly related. The verification also confirms the existence of the organization. This version of the SSL certificate should be chosen by commercial sites. Moreover, the possibility of its purchase is provided exclusively to companies. That is, individuals will not be able to purchase it. Also, a certificate of this level will be quite sufficient for most online stores, banks and other organizations whose professional activities are related to the processing of means of payment.
With Extended Validation (EV). Such a certificate is considered the most expensive, complex, but at the same time reliable. Only those organizations that pass an extended check in the SC will be able to receive it. At the same time, they will need to provide a certain set of documentation and answer a number of questions from representatives of the certification center. Browsers will mark sites that have passed this revision with a green padlock. The name of the company will be written next to it, as well as the country where it is registered. This certificate — this is the choice of large corporations, services, especially those whose activities are related to financial transactions.
Special views. This category contains SSL certificates that take into account the specific requests of certain sites. If desired, the options present here can be used as an addition to certificates with domain, organization, or extended validation. So, special types can be used for resources that have subdomains. It will be possible to identify such a certificate by the image of an asterisk in the domain name. It is under it that the name of the subdomain will be hidden.
Multi-domain (MDC). This option is intended for sites with multiple domains and subdomains. That is, it is worth stopping the choice for companies that have several sites with different names. To save money, you can purchase one multi-domain certificate for all resources, rather than buying a separate SSL certificate for each of them. This category provides several options for documents focused on the specifics of the activities of a particular company.
How can I get an SSL certificate?
The process of obtaining an SSL certificate involves the sequential execution of 4 stages:
Preparatory work. At this stage, the owner of the Internet resource must configure the server, as well as check the correctness of all its data. After that, an SSL certificate request is generated directly from this server. In the event that you use a hosting, you can contact them directly for help in setting up and sending a request.
Direct contact with the certification center. You will need to contact any of the SCs and apply for a certain type of SSL certificate. We would like to draw your attention to the fact that most of these centers charge a fee for their services. It is impossible to say for sure how much it will cost you, since everyone has their own pricing policy. Payment for services can be $ 10, and can reach $ 1000. Also, a lot depends on what kind of certificate you plan to order. Checking a domain or an organization will require a certain period from the SC specialists. The more complex the certificate itself, the longer it will take to verify. It is possible that you will have to wait a week or more.
Install. If all checks were successful, then the certification center provides you with two keys. The first one, which is also public, will be sent by email. The second, which is also private, you will need to save to your computer — it is not sent by mail. You will need to install both of these keys on the servers of your site. Again, if you work with hosting, you can use its control panel or CMS (if your resource uses it). After that, you will need to update the domain name and addresses of DNS servers. Processing these requests on average takes about a day. After the completion of all updates, you will find your site at a new address with the HTTPS protocol. At this stage, all work is completed. Your certificate is working, it is active, its data has not been compromised. No further action should be taken.
Support. In offline mode, the referenced certificate will work until it expires. Limited period of activity — this is the norm for all certificates. On average, this period is 2 years and 3 months, but there may be other figures. This is due to the fact that most of the site companies are constantly in the process of reorganization and transformation. And at the same time, the certificate must always remain relevant. The only way to ensure this is to regularly update your site information. After this period, you will need to reissue it. Otherwise, the search engine will classify your resource as unsafe, that is, it will issue appropriate warnings to users or block access altogether.
Is it possible to do without an SSL certificate?
By and large, any Internet resource will work without this certificate. The protocol is only needed to encrypt the connection. But still, we would not recommend refusing to receive it. Judge for yourself:
Search engines today are showing increased concern for user security. This is largely due to the fact that a particular browser needs to win its target audience. And what else to attract her, as a low level of security? If you do not have an SSL certificate, then most of the representatives of the target audience will simply pass by your resource. If they see messages about an insecure connection on the screen, they will simply go looking for another, more reliable and secure option. Also under great doubt will be those resources whose certificate has already expired or the browser has doubts about trusting it. It will simply restrict the user's access to such a site.
The presence of a secure protocol is important not only for users, but also directly for the search engine. If they do not see an SSL certificate, then the level of trust in such a resource will be significantly reduced, which means that it will never appear on the first pages of search results, despite all its reliability, information content, and functionality. And if you take into account the fact that most of the representatives of the target audience find the information they need directly from search engines, you just run the risk of significantly reducing the flow of users to your site.
Insecure connection — this is an increased risk of user data leakage. And this is one of the most important points. Here we are talking not only about incorrect actions in relation to the user. The fact is that for the loss of personal data of customers, responsibility is provided at the legislative level.
We hope that this information has convinced you of the need to obtain a reliable SSL certificate for your site.
Are all SSL certificates paid?
There are no special requirements because the SSL certificate must be paid. Yes, there are a number of services on the market today that will help you get a valid certificate for free. But we are talking about SSL with validation at the domain level — that is the simplest version. If you are looking for a solution for information and non-commercial resources, then its functionality will be enough for you. But still, if we are talking about sites for commercial purposes, those that work with the payment data of customers, those where the possibility of online payment is implemented, then a free SSL certificate is indispensable. This requires a broader validation than the domain name. Such certificates will also be optimal for sites with high traffic.
And finally, some information about the security of networking. Despite the fact that the SSL-certificate involves encryption of data streams, it does not guarantee absolute anonymity and security of the network. If you want to provide yourself with maximum functionality, convenience, speed of work without any risks and restrictions, we additionally recommend connecting mobile proxies from the MobileProxy.Space service. You will receive a personal dedicated channel with unlimited traffic and access to a million pool of IP-addresses with different geolocations from all over the world. With such mobile proxies, you will ensure complete confidentiality of your activity on the network, reliable protection against any unauthorized access, including hacker attacks, the ability to work in multi-threaded mode, and effective bypass of regional blocking.
To learn more about the functionality, current rates of servers from MobileProxy.Space, we suggest following the link https://mobileproxy.space/ user.html?buyproxy. You can also take advantage of a free two-hour test and make sure that mobile proxies are highly efficient even before you buy them. We also offer to find out how you can make money on a proxy – get a stable passive income easily and simply.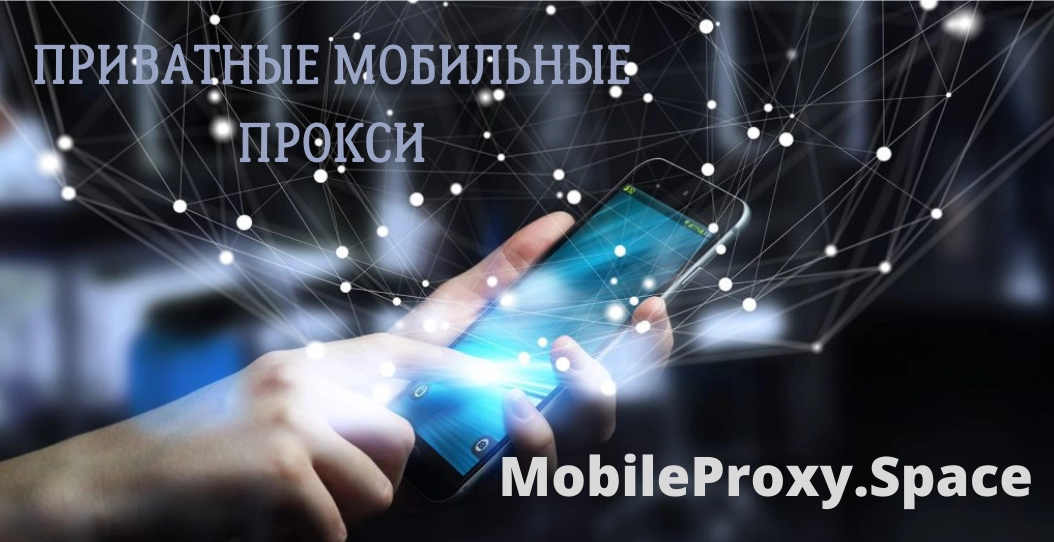 ---
Share this article: