Choosing a safe browser to work with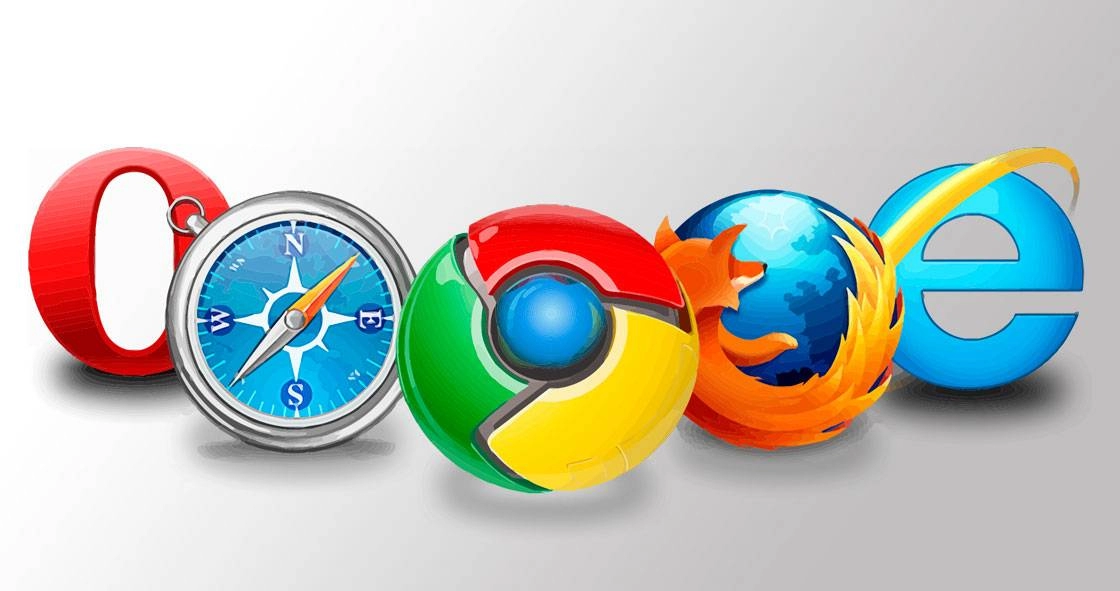 The modern IT market offers consumers an unrealistically wide selection of all kinds of software. This also applies to browsers. Today there are quite a lot of them and they are all similar to each other. Yes, there are a number of differences in the interface, functionality. Each has its own advantages and disadvantages, but they balance each other out. That is, it turns out that all search engines can be called equivalent. The main point to consider – use case. That is, you need to choose the web browser that will be maximally sharpened for the specifics of your work. But here everything is about the same.
So what kind of browser to choose for work? Since their functionality is similar, the advantages and disadvantages are also balanced, then in the selection process it is worth focusing on security. One of the most common solutions today – Google Chrome. It is widely used by both individuals and corporates. It has a fairly good level of basic protection against hacker attacks. But practice has shown that the level of protection of personal data in it leaves much to be desired. The fact is that the Google Chrome system is configured to track user interests, literally imposing contextual advertising.
This has also been observed in other browsers, in particular Edge, Safari. That is, they will be quite resistant to external threats, but users will have to use additional means to protect personal data. If security is the most important criterion for you in the process of choosing a browser, we recommend that you pay attention to open source software. The reason is simple – these browsers do not have built-in trackers that can track user actions without their consent. Let's get acquainted with such search engines in more detail, show you how to configure privacy settings, connect plugins. We will also tell you how you can increase the security and privacy of working with browsers through mobile proxies.
Why open source browsers?
Let's note right away that we are talking about software, the code of which is freely available on the Internet. That is, everyone can not only view its contents, but also make their own improvements and improvements, which provides the possibility of individual settings for the specifics of individual work. The opposite of them – closed source browsers. They are created by commercial companies that are initially aimed at making a profit. And the lion's share of this comes from advertising revenue, analytics collection. And what is hidden in their code will not be known by anyone except themselves. It is in view of these features that open source browsers are considered more reliable in terms of security. You can personally see what information is hidden in them.
The most famous and popular open source search engines today:
Firefox.
Tor.
Chromium.
Waterfox.
Brave.
Pale Moon, etc.
It is also important not to forget that the operating system will also monitor users. In particular, Windows can easily access data about exactly what sites you are viewing in the browser, what information you are looking for. Other operating systems do the same. But, to be completely honest, we note that it is much easier to control the work of the same Linux. By the way, if you decide to provide yourself with an absolute level of security and confidentiality of networking, we recommend using Linux mobile proxies.
Configure search engine privacy
First, a few words about what a browser is. So, this is a kind of link between the operating system of your computer or other device and the site you would like to visit. But it's not just the browser's responsibility to process your search queries and respond to them. They may also provide or, conversely, not provide the Internet portal with your personal data. If there is no ban on this, then the sites that you have visited at least once will be able to send you notifications, track geolocation, visited pages. All this is recorded in a separate client base and becomes part of the statistics.
Do you not like this option? Take the time to make adjustments to the basic default settings and ensure a sufficient level of anonymity in the network. You can do these jobs yourself. Just follow our recommendations:
Launch a browser on your device. Go to its settings. In most search engines – this is an icon with three vertical dots or horizontal stripes (including multidirectional arrows) in the upper left corner of the working window. Here we select the "Privacy" tab.
Here we disable all pop-ups and redirects that go to third-party pages. All this unscrupulous individuals can use to distribute malicious software. You won't even notice how you "catch a virus".
Tick off automatic downloads. This will prevent infected files from being saved on your device on your own.
Restrict the use of the microphone in the camera, access to your geolocation. Also worth disable JavaScript. If you are using an older version of the operating system, please deactivate ActiveX.
Set a ban on tracking your personal computer by Internet resources.
Another recommendation not to be ignored – regular deletion of cookies. Ideally, this should be done after each session. At least the ones you don't use all the time. Another option to ensure the confidentiality of the – page views in private mode. In this case, neither history nor cache will be saved, and cookies will be deleted automatically immediately after the session ends. It is also important to update the search engine in a timely manner (if you turned off automatic updates, then this will need to be done manually. The outdated version, alas, will not add security to the work.
But you need to understand that even if you follow all these steps, you still won't be able to ensure your absolute anonymity of working on the network. Additionally, you can use plugins and mobile proxies. Let's consider both of these options in more detail.
Connecting plugins to the browser to improve security
Most modern search engines provide the ability to install additional software to improve the security and anonymity of networking, and expand functionality. Here are a few options worth considering:
Adblock Plus. Open source plugin. It has such a built-in tool as an ad blocker. Issued by the developer separately for each browser: Chrome, Opera, Firefox, Maxthon, Yandex browser, Internet Explorer, Safari, Edge.
Disconnect. Designed to work with Chrome, Opera, Firefox, Safari. Capable of preventing data collection by blocking tracker requests directly within the browser. Another advantage – speed up site loading.
Click&Clean. Optimized to work with Chrome and Firefox search engines. Will automatically erase user data every time after the end of the session, including cookies, cache, browsing history, passwords, etc.
Blur. Designed to work with Chrome, Firefox, Opera, Safari, Internet Explorer. Able to mask personal user data, including phone numbers, bank details, email addresses, personal information. This ensures a high level of anonymity of the work.
Privacy Badger. This application will be available to users of browsers Chrome, Opera, Firefox. The work is based on blocking invisible trackers that launch Internet resources to collect user data.
Before you download and install the plugin, pay attention to the date it was last updated. If it was a long time ago, it is worth considering another option, because the protection mechanisms are already outdated. You should also pay attention to reviews, comments, ratings from users. It is better to download software from official sources: Chrome market, Firefox add-ons, Explorer gallery, etc.
We provide absolute privacy on the network using mobile proxies
Mobile proxy – this is an additional link in the chain of interaction between the user and the Internet. It passes all traffic through itself, while changing the real technical data of your device to its own. This ensures:
absolute anonymity of interaction;
complete protection against any unauthorized access;
bypassing regional blocks, gaining access to sites blocked in your country;
higher connection speed;
the ability to simultaneously work with a huge number of accounts, including using automated tools without the risk of getting banned.
The only caveat: you should connect reliable private mobile proxies to work, as an option from the MobileProxy.Space service. Here https://mobileproxy.space/user.html?buyproxy you can get to know their functionality in detail and purchase a really reliable Internet privacy and security solution for any browser.
Remember, your network stability depends on personal control. Do not upload content that you are unsure about. Do not follow suspicious links. By following these basic recommendations, having reliable mobile proxies at your disposal, you can ensure the stability and reliability of your Internet experience with any browser.
---
Share this article: