Increasing cybersecurity with the help of MITER ATT&CK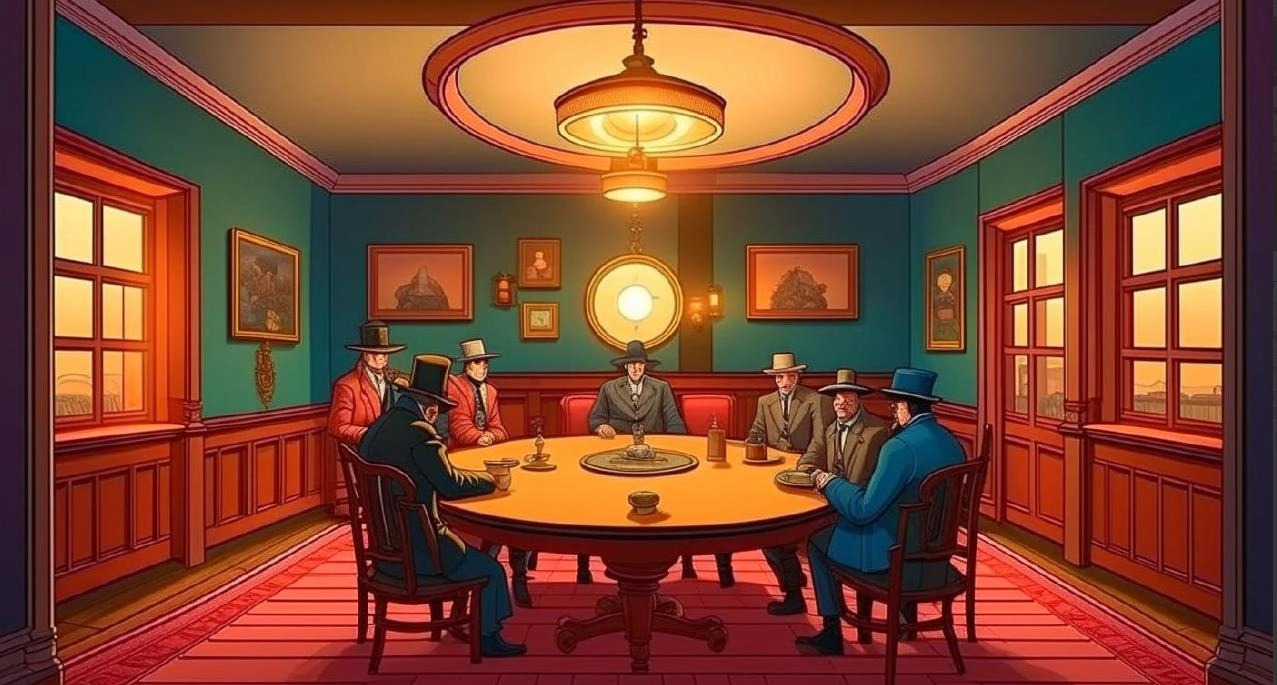 At the same time as Internet technologies influence the life of modern people more and more, cybercriminals are also becoming more active. They are constantly improving their tactics, developing new techniques that allow them to bypass new protective measures. They study the reasons for their failures and find ways that still allow them to achieve their goals. What do we get as a result? Theft of personal data, causing material and informational damage to a business, problems in the operation of critical infrastructure and more. Yes, cybersecurity specialists are also learning a lot from such attackers, and every day they are developing more and more products that are designed to improve network security and protect it from any unauthorized access.
One of the products in this category, which will allow you to find an individual solution to ensure your own security on the network, and choose the most effective solution for business, can be called MITER ATT&CK. We are talking about a publicly available knowledge base that contains information about the behavioral characteristics of cybercriminals, generated on the basis of real observations. With its help, specific threat models and methodologies are developed by cybersecurity service providers and products in the government. But it can also be used by private individuals. This database contains general techniques, tactics, and procedures that a specialist can study, identify a threat and develop a solution to protect against it.
Now let's look in more detail at what kind of product we are talking about. We will tell you how this database is structured, what tools and resources you can use when working with it.
What is MITER ATT&CK?
Adversarial Tactics, Techniques and Common Knowledge, also known as ATT&CK (translated from English (Tactics, Techniques and General Knowledge of the Enemy) is a knowledge base from the MITER company, which contains information on how attackers attack their goals, what methods and tools they use, signs by which attacks can be identified. It also contains recommendations on how both an ordinary person and a cybersecurity specialist can counter these threats.
Let's immediately make a reservation that MITER – it is a non-profit organization. She has been working since 1958. Specializes in research and consulting activities. It was initially created to work with US Air Force projects, but gradually its scope of activity expanded. And today one of the most large-scale areas of its activity — this is cybersecurity. The company began its work on creating the ATT&CK knowledge base in 2013. Initially, this was an internal project aimed at analyzing the behavioral factors of Internet attackers. The first version of the database became freely available within 2 years. Since then, work on its addition and improvement has not stopped. In this database you will always find the most up-to-date information. You can also seek advice from the cybersecurity community and receive competent assistance there.
Architecture MITER ATT&CK
MITRE ATT&CK includes several matrices made in the form of tables. They present the tactics and techniques that Internet attackers use in a given environment. And here it is very important to choose the appropriate matrix for your working conditions: scope, target audience. So:
Enterprise. This is a case study for entrepreneurs containing tactics and techniques that cybercriminals use to attack companies from different industries and sizes. There is an additional breakdown here depending on what operating system you will be working with (Windows, Linux, macOS), mobile devices (Android, iOS), cloud platforms (AWS, Azure, GCP), as well as ICS — industrial control systems.
Cyber-Physical. This matrix contains all the tools and techniques that can be used to attack cyber-physical systems: all those areas that control or directly interact with the physical world. This category includes airplanes, cars, medical equipment, etc.
Containers. If you want to get acquainted with cybercriminal technologies aimed at hacking containerized infrastructure and applications (Docker, Kubernetes), then you should look for them in this matrix.
PRE-ATT&CK. Here are the tactics and techniques that attackers often use when preparing for a hacker attack. Thus, they can carry out reconnaissance, develop certain capabilities, and acquire the resources that will be required to implement their idea.
In each of these matrices you will find both columns and rows. The columns present tactics, that is, the attacker's strategic goals at a particular stage of the hacker attack. An example is the Initial Access tactic, which describes how the attacker tried to gain access to the victim's device or network through which the work is being conducted. But the lines will already contain specific methods and actions that the attacker will perform in order to achieve his goal. Alternatively, this could be phishing, which involves sending fraudulent emails or links to potential victims in order to force them to somehow click on them and open their credentials, or simply run malicious code.
All techniques used by attackers are strictly classified in MITER ATT&CK. They have a special identifier code, name, description, examples of use in practice, as well as related data and related tools or groups of opponents. Also here you will see ways and signs of identifying a threat and preventing it. Most matrices also contain additional useful information. Some techniques, mostly those that can be called quite specific, additionally have subtechniques that describe the individual characteristics of a particular method of influencing a potential victim of Internet attackers. By studying the information provided in the sub-techniques, you will be able to obtain as much detail as possible about the behavior of your opponent, which, as a result, will greatly simplify subsequent analysis and development of a strategy to counter such influence.
We use MITER ATT&CK data to improve our own cybersecurity
Any individual specialist or a company that specializes in cybersecurity can use the data presented on the MITER ATT&CK platform. Depending on what specific tasks you are facing at a given time, you can choose different ways to work with this database. The most popular solutions today that you can use in practice:
Analyze threats. Using the MITER ATT&CK platform, you can study the profiles of a particular group of Internet attackers, including their tactics, techniques, tools and software used in the attack. Thanks to this, you will be able to understand exactly what threats are relevant for a certain field of activity, or the industry will be able to identify those vulnerabilities that cybercriminals may focus on. You will also be able to get acquainted with the symptoms of attacks and what protective measures can be taken in a particular case.
Develop your own attack scenario. Using this database, you can generate several fairly realistic attacks yourself using various attacker tactics. This solution will be convenient if you want to check how protected your system is from unauthorized third-party access. How well do the mechanisms for detecting and responding to attacks work? By identifying weaknesses in the security system, you can strengthen them.
Evaluate cybersecurity products and solutions. Using MITER ATT&CK tools, you can perform a comparative analysis of those cybersecurity tools that the modern market offers. You will be able to test them, check how effective they are in detecting cyber threats; and in their prevention. Thanks to this, you can choose the product option that will be most effective in your case.
Conduct training or advanced training for employees working in the field of cybersecurity. The information presented in this database is always up to date. This will allow specialists to always be aware of current trends, namely information about new threats, as well as technologies to protect against them. There are also tools here to increase the responsibility and awareness of ordinary users.
MITRE ATT&CK Tools
In their work with the MITER ATT&CK platform, users can use different tools based on what tasks and goals they face at a given time. So, to make it easier for you to navigate the platform's features, let's highlight its main blocks:
Official website of the site. This is the portal where all the information is presented about the knowledge base itself, all the matrices that it includes, as well as techniques, groups, software and many other tools and parameters. The site also has a blog with useful information, introductory documentation, video tutorials, a block with the most popular questions and answers to them, as well as other data.
Interactive matrix. Specialists have created a special Internet application that allows you to visualize the data presented in this database, as well as manipulate it. That is, you can use them to create your own versions of matrices, make adjustments to them, remove unnecessary things, save and export, apply additional filters, add annotations, change colors, etc.
Ratings. This block presents a collection of independent assessments about those products and solutions in the field of cybersecurity that have been implemented in practice by MITER specialists in close cooperation with the company's own technology fund, which works directly with individuals, identifying their public interest. It is noteworthy that the assessments are collected on the basis of a strict and completely transparent methodology. This allows us to evaluate the real feasibility and performance of solutions available on the market today directly in the context of ATT&CK.
Threat-focused defense center. This is a special center created on the initiative of the MITER company itself. Experienced cybersecurity specialists working in the world's leading corporations have united here. That is, they set themselves one main goal — conducting research in the field of cybersecurity and disseminating its results to society. These are the solutions that can significantly improve the ability to detect cyber attacks and respond to them in a timely manner.
Certification. This is a completely unique approach to certification as such. Confirms the ability to use MITER ATT&CK to improve your own protection against threats from the network. At the same time, this certification is constantly changing, improving, and requires regular updating of knowledge and practical skills. To obtain such a certificate, you must undergo training. But it is free, that is, anyone can take advantage of this offer.
To summarize
As you can see, MITER ATT&CK — This is a truly powerful and useful platform for everyone who works in the field of cybersecurity, as well as those who would like to ensure a fairly high level of secure and stable work on the network. Using the tools of this platform, you will learn to identify threats, understand the actions of attackers, analyze the current situation and take steps aimed at countering cybercriminals. In the knowledge base you will find a common language and framework for creating specific threat models, as well as techniques for protecting against them.
It is noteworthy that this site is constantly developing, improving, and updating. That is, it will always contain the most important information for today. The independent cybersecurity community makes a significant contribution to this. On this site you will find a huge number of tools, resource methods that you can use to solve the problem that is relevant to you at this particular moment in time. The site also offers to subscribe to keep up to date with the latest updates and additions. Special thematic events are also regularly held, including online. Anyone can take part in them.
Yes, you will need to spend a lot of time and effort to study this site, its features, and tools. But all this will be justified in practice. What to do now, while you haven't really delved into the topic of cybersecurity? One of the best solutions today in the field of ensuring your own security on the network – use of mobile proxies from the MobileProxy.Space service. Such intermediary servers will replace your IP-address and geolocation with their own technical parameters, thereby providing:
anonymity and confidentiality of online work;
protection from any unauthorized access, including hacker attacks;
effectively bypassing regional blocking, gaining access to resources from any corner of the planet thanks to the choice of a suitable geolocation;
higher Internet speed;
convenient and simple operation, minimum settings, the ability to change the IP address automatically (by timer) or forcefully (via a link from your personal account).
Here you can get acquainted in more detail with the functionality of mobile proxies from the MobileProxy.Space service, current prices and other important information. There is also the opportunity to take advantage of a free two-hour trial to test the product. You can be sure that the level of protection that this product will provide you with will be more than enough to ensure the most stable functional operation on the Internet without risks.
---
Share this article: