Internet security: how to ensure it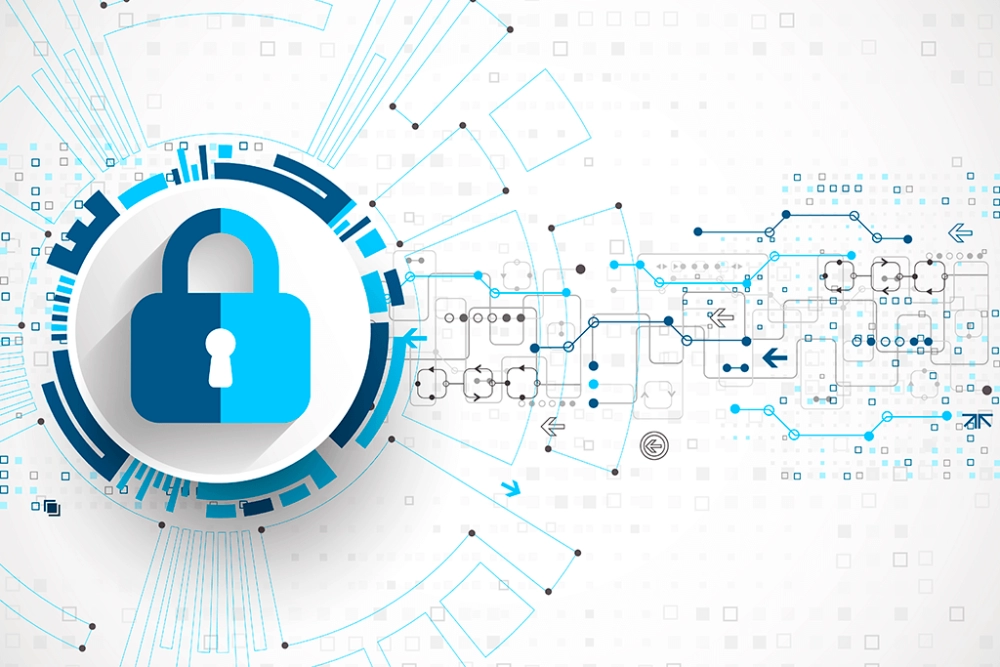 It is difficult to imagine at least one person who would not use the Internet today. In the network we find the information we need, entertainment content, we develop our business. But you need to understand that working on the Internet is always associated with serious risks. Every year, millions of users around the world become victims of hacker attacks and malicious software. Cybercrime today, alas, is very developed. Malefactors improve the techniques, expand a sphere of activity. Therefore, both ordinary users and business representatives need to pay enough attention to their own security on the Internet.
Now we will reveal to you the most effective ways that will provide reliable protection against various types of network threats, as well as help you build a reliable and efficient web environment. We will also tell you how to guarantee the absolute security of working on the Internet using mobile proxies.
TOP internet safety rules
Internet security – these are not empty words. If it is neglected, you may become victims of scammers and leak important personal information, including financial documents. If malware gets on your PC, then your entire system will fail and the likelihood of data recovery will be in great doubt. Taking care of your own safety – an obligatory moment that every network user should take care of.
Here are the basic rules, following which you can seriously minimize the risks:
Update your device software regularly. It is best to ensure that you always have the latest version of your browser or operating system in use. The fact is that software developers improve their products taking into account the latest network threats. This is what provides protection from most dangers.
Never forget about phishing attacks. Attackers who specialize in this literally force users to follow malicious links, open any attachments, or click on pop-up links. Your actions give them access to the data stored on your PC, including the information used for authentication. You should be alerted by any unfamiliar link, intrusive suggestions to go somewhere. This is especially true when visiting unknown sites. The most reliable protection – pass by such "tempting offers".
Choose passwords carefully. According to the unspoken rules, they must consist of at least 8 characters. Must contain both uppercase and lowercase letters, numbers, and special characters. You can use a combination of different languages.
Never post information online that could be used by attackers to break into your account. So, to the "control questions" you can include your mother's maiden name, date of birth, pet's name, etc. If such data is already on the network, then delete it or replace it with irrelevant one.
Maximum secure online shopping. The basic rule – go shopping on sites that use secure technologies. So, the URL of an online store should start with HTTPS (it will be useful to know what is the difference between HTTP and SOCKS5 protocols). An image of a closed padlock must be present next to the link.
Home wireless Internet should always be closed with a strong password. If you need to use public Wi-Fi networks at work, avoid sending sensitive personal information through them. Such actions are best done from a home, secure network.
Before registering on any site, please read its privacy policy carefully. In it you will find information about the methods that the resource uses to protect personal user data and, in fact, what information it will collect about you. If something in this document confuses you, if it is completely absent on the site, if the information in it is presented in an unprofessional, confusing way, then it is better to pass by. It will be much more reliable to find another resource for which the – not an empty phrase.
By following these tips, you can significantly increase your online security and protect yourself from the most common threats. But now let's dwell in more detail on how to guarantee 100% protection against unauthorized access when working on the network.
Is there a way to guarantee the security of working on the Internet?
One of the most serious networking problems – lack of anonymity. The fact is that any Internet resource that you visit will know the real IP address of your computer and its geographic location: it also needs to know where to redirect the response to the received request. And this means that attackers can also use this data in order to gain access to your device. But how do you keep your IP address and geolocation private? The answer suggests itself – change this data.
This is exactly how mobile proxies work. These are special intermediary servers that connect to a browser, operating system, or a separate program. They will let the data flow through them, thus ensuring the replacement of real technical information with their own. This ensures the anonymization of your identity on the network. Formally, for the site, you will look like an ordinary person, but only your data will not be displayed in the system. Along with maintaining anonymity and security on the Internet, mobile proxies also guarantee:
bypassing regional blocks: you will get access to sites that are blocked in your country at the legislative level;
higher connection speed: ensured by the operation of servers on the technical capabilities of mobile network operators, as well as data caching;
the ability to work with multiple accounts, including using automated software (as an option, for auto-posting) without the risk of getting banned from anti-fraud systems.
The highest level of online anonymity is ensured by the combined use of both mobile proxies and an anti-detect browser, as an option Ultimate Orb. The latter replaces your digital fingerprints (type and version of the operating system, browser, font, date and time, as well as many other personal information).
The only thing worth doing is to use reliable private proxy servers. Where can I find a decent option?
The best mobile proxies for secure Internet browsing
Free proxies – this is not the option you should be interested in. They are public, that is, the same address can be used by a huge number of people at the same time. This will lead to a decrease in the speed of work, an increase in the risk of blocking. It will not be possible to talk about the safety of working on the Internet. Don't want to risk – your choice should be private mobile proxies from the MobileProxy.Space service. For quite reasonable money you get:
personal dedicated channel with unlimited traffic;
access to almost a million pool of IP addresses, which you can change either automatically (set the timer in the range from 2 minutes to 1 hour) or forced by the link;
simultaneous operation via HTTP(S) and Socks5 protocols: both personal data protection and lock bypass are guaranteed;
the ability to rotate by network operator, geolocation;
24/7 professional technical support
Here https://mobileproxy.space/user.html?buyproxy you can learn more about the functionality mobile proxies, and with current tariffs. You can also take advantage of a 2-hour test for free to make sure of the unsurpassed security on the Internet, which is provided by connecting to the work of mobile proxies from MobileProxy.Space, even before purchasing the product.
---
Share this article: