Mobile proxies for checking website performance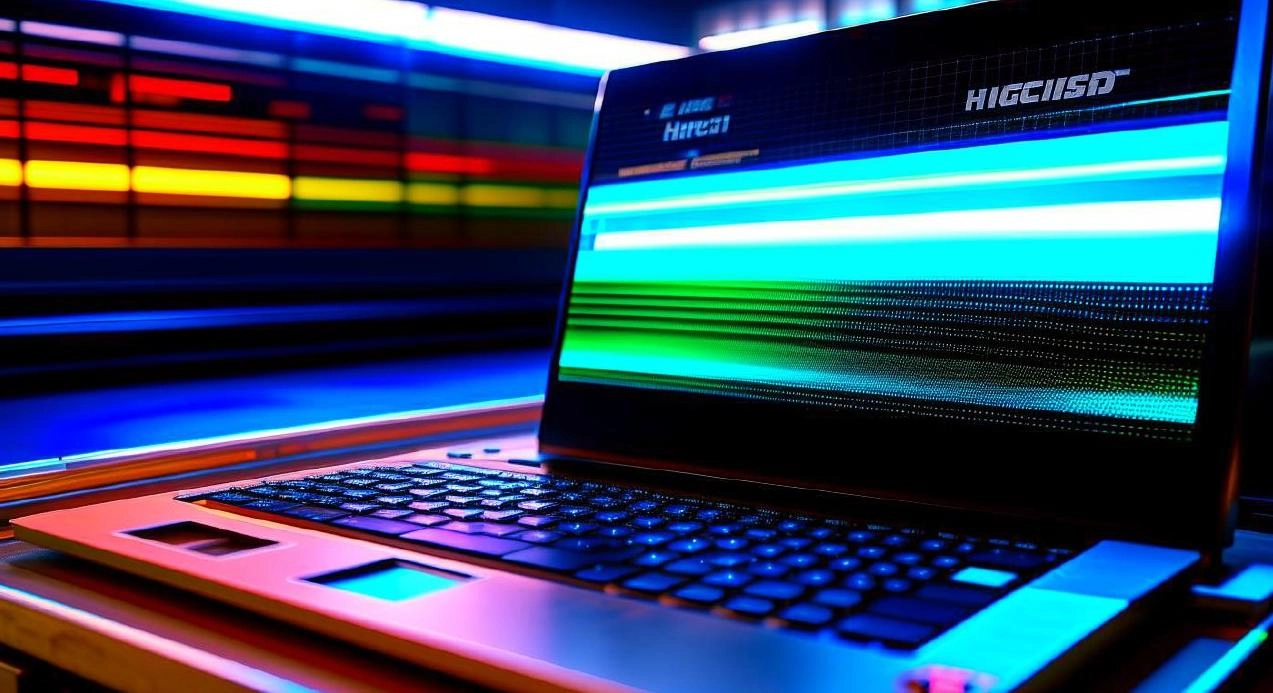 Continuing the topic of using mobile proxies in practice, we will now dwell in more detail on such an issue as checking the performance of a website. The fact is that companies that operate in the international market must constantly be aware of how convenient and fast their resource will be for users from different regions of the world. That is, you need to clearly understand how high the page loading speed will be, linked to a specific geolocation. If it turns out that the site takes a very long time to load, there is a high probability that users simply will not wait and will go looking for the necessary goods or services from other resources. As a result, you lose customers, profits, and, accordingly, your reputation in the market. Using mobile proxies, you can quickly get the most reliable information about the performance of your resource in any country and region.
Now let's look in more detail at why it is so important to pay attention to the loading speed of a website, and also give the TOP 10 tools that can be used to perform this work. We'll tell you which mobile proxies will be the most convenient and functional to use.
The impact of website loading speed on business efficiency
The performance of an Internet resource has a significant impact on its traffic and the reputation of your business as a whole. In addition, this is one of the key parameters in the SEO promotion process. Sites whose loading speed is very low will never appear at the top of search results. Moreover, by analyzing the loading speed, you will be able to evaluate the performance of your resource and identify weak points that require refinement and improvement. All these actions will have a positive impact on the development of your business as a whole.
Here are just a few numbers from statistics so that you understand how important the loading speed of an Internet resource is for business development:
just a three-second delay reduces page views by 8%;
customer satisfaction decreases by 16% with a 1 second loading delay;
32% reduction in the number of failures after a 3-second delay;
if a page does not load for more than 3 seconds, over 40% of customers leave it.
Such a study is also confirmed by monitoring conducted by Google: the probability of failures increases by 107% if the page takes longer than one second to load. That is, your task, as the owner of the resource, is to make every effort to minimize the server response time (TTFB).
Benefits from increasing resource productivity
If you manage to implement everything correctly, then your business will receive:
More clients. The likelihood of failures is minimized, which means the number of people who may be interested in your product or service increases. In addition, it is important to consider the loading speed for mobile versions of the site. The fact is that the number of people who access the Internet from smartphones and tablets is constantly increasing. This means that you have the opportunity to reach this audience of potential buyers.
Improving the effectiveness of interaction with the target audience. Often, slow loading is caused by complex page code. Such a decision is no longer relevant today. Therefore, it is recommended to forget about cumbersome sites and perform optimization. You will see how much faster your resource began to work after updating the code.
Keeping the attention of potential buyers. It is not enough to attract the target audience to the site. It is also necessary to keep her attention. If the pages of your site load quickly, then the user will feel quite comfortable when moving between them, and this in turn will minimize the likelihood of leaving the resource. But do not forget that the material presented on the site is interesting and useful.
Possibility to increase the number of conversions. The relationship here is quite simple: the faster your site loads, the more conversions you can get from customers. That is, it is very good if they do not leave your resource after viewing 1 page, but move around it, finding other useful data for themselves.
Increasing the effectiveness of SEO optimization. We have already said that the chances of sites with low loading speed to be in the TOP are close to zero. The fact is that resource performance today is considered one of the key ranking factors. Yes, only high speed will not be enough to bring a site to the top of the search results, but they can't do it without it.
You can learn more about what Internet speed is and what it depends on here. But this process is not as simple as it might seem at first glance. The point is that you need to get really real results. And the correct choice of testing method will provide significant assistance in this regard.
TOP 10 tools for checking website loading speed
The modern IT technology market offers users a fairly wide range of services, using which you can check your boot parameters. Some of them have a basic set of options, while others, on the contrary, are quite broad in terms of functionality. Now here are the TOP 10 services that you can use in your work:
GTmetrix. An application that uses the Google Lighthouse service to measure the performance of an Internet resource. There is a set of quite important indicators here. So, along with determining the time it takes for the site to fully load, here you can also determine the loading speed of the main page, as well as pages with the most voluminous and meaningful rendering. Also in the report you can find detailed information about the amount of content and key problems that negatively affect the performance of the site. Several separate servers can be used for testing. There is also an option to regulate the number of connections. With its help, you can find out how efficiently a certain site works with different types of network connections. This service is free of charge. But in this case you get a basic set of working options. If you are looking for advanced functionality, then you should opt for the premium package. There will also be additional test servers, checking site loading speed from mobile devices and a number of other options.
Pingdom. A service that you can use to check the performance of your resource. As with the previous option, most of the functionality here is free. So, you can determine the loading time of the site, evaluate its performance, and receive a set of practical recommendations that will allow you to improve your pages. Another useful option — breakdown by content volume. But if you want to determine how long your site can operate without failure, if you need to monitor user data and the transactions they make, then you should opt for the premium package. This service can also notify customers about downtime.
PR-CY. One of the fairly new services developed in Russia, designed for auditing and analyzing websites. But among other things, it provides the ability to perform speed testing for both personal computers or laptops and mobile devices. Along with providing download speed data, this service will show you all those errors that have a direct impact on performance. A set of recommendations will also be provided, using which you can improve your website as a whole, which will have a positive effect on page loading speed, and on promoting the resource to the top of search results, and on the development of the business as a whole.
PageSpeed Insights. This service from Google allows you to measure user experience both on desktop devices and on smartphones and tablets. Reports are generated based on data from Chrome UX. They will contain download speed information and performance ratings. The latter is determined by Lighthouse. This is followed by laboratory and field indicators. Thus, laboratory data is collected directly in a controlled environment in order to identify performance problems and then eliminate them. In contrast, field data will contain data about the user experience of a particular site. The report on the operation of this service will also contain a number of suggestions that will allow you to optimize the download speed, as well as information about which specific applications or tasks negatively affect the speed of launching the resource.
WebPageTest. Service for free website speed testing. It has several browsers at its disposal, as well as separate options for personal computers, laptops, tablets, and smartphones. One of the most impressive features of the service — multiple testing. Within its framework, the program will be able to perform up to 9 runs of the same analysis. The results obtained are provided to users in the form of diagrams for each of the runs. Practical recommendations for resource optimization based on identified problems will also be provided. The data obtained can be used to optimize page loading speed and improve the performance of the service as a whole.
Side Speed. This is one of the components of Google Analytics, designed specifically to evaluate the performance of a resource. The key parameters here are page load time, parsing time, and task execution speed. Based on the results of the check, a report is provided with detailed information about each of the pages of the site. There is also a set of personal suggestions for optimization. To use this tool in practice, you will need to connect Google Analytics to your resource.
KeyCDN. Using this service, you can determine the loading speed of sites in 10 different locations. This means you'll be able to see how your site loads in 10 different countries or regions. Based on the results of the check, you will receive a report that will contain 3 key parameters: loading time, number of requests, and page size. If you open a more detailed report, you will see all these parameters displayed in chart form. Along with a detailed speed test linked to a specific GEO, this service is also equipped with tools that will allow you to analyze your network, including from the point of view of its security, in particular based on DNS queries and SSL FREAK.
Test My Site from Google. A free tool for checking the speed of the mobile version of a resource. Its functionality includes not only checking the launch speed of a particular website page, but also a competitive comparison of your resource with others working in the same direction. The report will also provide recommendations to improve performance on each of these tested pages. The reports will be customizable, that is, you will be able to choose the parameters that will be most convenient for your work. But we would like to draw your attention once again to the fact that in this case we are talking about a service for checking only mobile versions of sites. This tool cannot be used for desktop versions of the resource.
Dotcom-Monitor. Load time testing for this service is performed from 21 servers. The user independently chooses the most suitable browser for himself from 5 available options and adjusts the connection speed for convenient network regulation. The capabilities of the free version of the software are limited to checking in 5 different geolocations simultaneously if you are an authorized user and only 3 if you connect to this tool without registration. As a result of testing, you will receive a report that will indicate the average loading time on the first visit, as well as the loading time on the second visit, linked to each geolocation within which the testing was performed.
Dareboost. This is the last application in our selection, using which you can check the performance of your resource in relation to 13 different geolocations and 7 devices, both desktop and mobile. In its work, this service imitates a classic speed test with the ability to additionally block ads and set a ban on certain domains. Thanks to this, you will be able to see what exactly has a negative impact on the loading speed of your site in a particular case. As a result, a detailed report is generated, including recommendations from different categories: display in the browser, accessibility, etc. This greatly simplifies the determination of priorities and identifies aspects requiring improvement.
To summarize
As you can see, the site speed — This is a fairly important aspect that requires regular monitoring. The fact is that it is one of the important ranking factors, which means it has a direct impact on whether your site will be at the top of the search results. But first of all, it is necessary to consider the speed of your resource from the point of view of convenience for users, because that is what your business is focused on.
But you won't be able to do all this work without using mobile proxies. The fact is that without an intermediary server you will not be able to change geolocations. That is, you will only see how your resource is loading in your current location. As a result, you will not be able to get the most detailed and comprehensive picture, make appropriate improvements to your resource, and make it convenient for your users from around the world. In addition, any multi-threaded actions coming from one IP address may be incorrectly assessed by anti-fraud systems, which will lead to a ban or other sanctions.
What is the peculiarity of mobile proxies? The fact is that they allow you to change geolocation directly in the workflow. As a result, the system will not be able to identify your multipoint activities. She will perceive your work as the simultaneous actions of a large number of people located in different regions and countries.
The only thing you need to do is take a responsible approach to the process of choosing a service provider. The right choice — this is a way to provide yourself with unlimited opportunities to work online without any risks or restrictions.
Best mobile proxies for checking website performance
We immediately want to focus on free proxies. A similar solution can easily be found on the Internet today. But we want to warn you about the risks that you will face when using such services. The fact is that due to their general availability, a huge number of people use them, which immediately reduces productivity, reliability and even security. When using them, you risk losing your personal data, running into scammers, and picking up malicious software. In addition, sites have learned to identify such proxies. They identify their addresses and save them in the so-called "black list". As a result, an attempt to log in from them immediately causes a blocking. This means that you simply will not get the functionality you want. Is it worth taking such risks and wasting time — This is an individual choice.
If you are initially committed to high performance, stability and ease of use without any restrictions, we recommend that you pay attention to mobile proxies from the MobileProxy.Space service. In this case you get:
personal channel with unlimited traffic;
access to almost one and a half million pool of IP-addresses;
simple and convenient change of address using a link from your personal account or using a timer in the range from 2 minutes to 1 hour;
simultaneous operation on the HTTP(S) and Socks5 protocols, which is ensured by connecting to parallel ports;
the ability to change geolocation directly in the workflow: about 30 countries and a huge number of regions are offered to your attention to check site performance.
You can also take advantage of other opportunities provided by the MobileProxy.Space service. So, you have access to such options as "Find out my IP", "Check Internet connection speed", "Anti-clouking" etc. Follow the link https://mobileproxy.space/en/user.html?buyproxy to get acquainted with the functional possibilities of mobile proxies from this service, current tariffs and choose a solution that will be optimal for your work.
All difficulties and problems that you encounter when working with mobile proxies are quickly resolved by technical support specialists. Services are provided 24/7.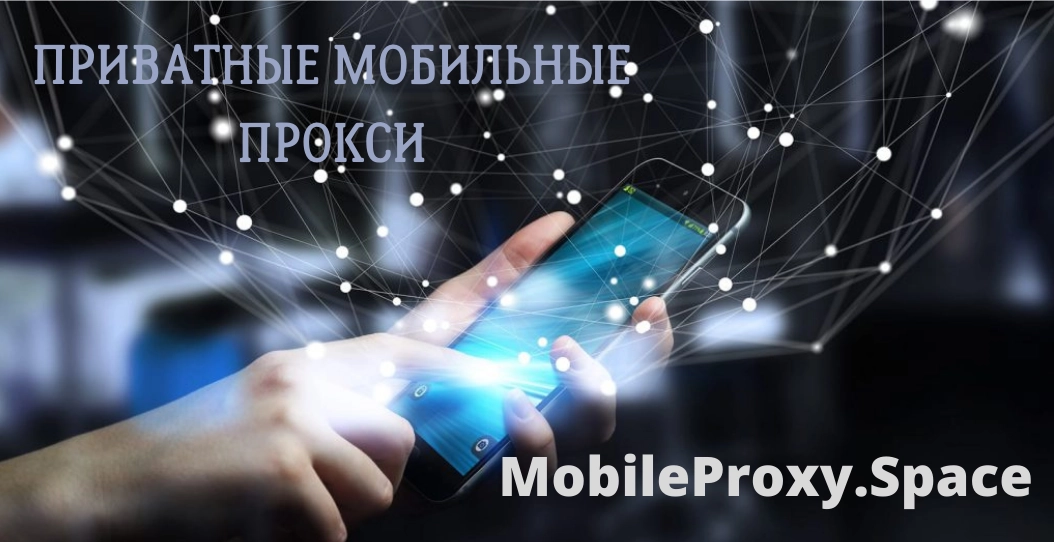 ---
Share this article: