Mobile proxies for working with aggregators of airline tickets and tours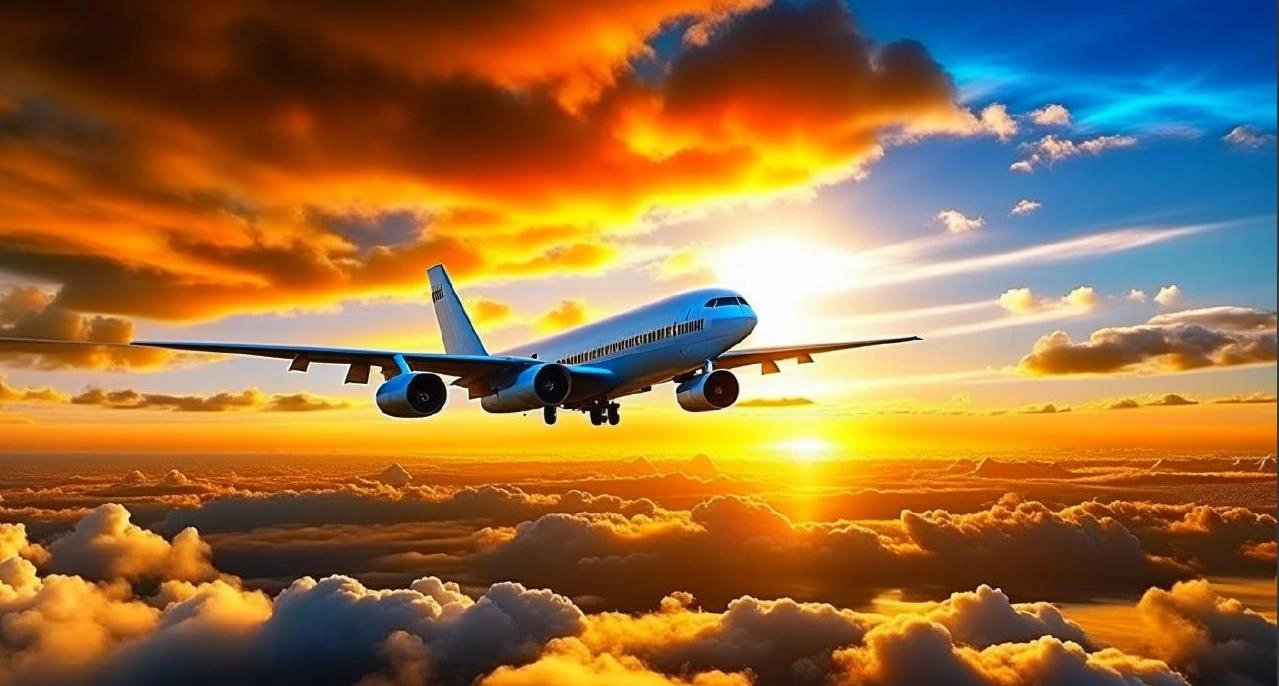 Proxies have actively entered the life of modern people. With their help, security and confidentiality of online activities are ensured, protection from any unauthorized access, and bypassing regional blocking. They also allow you to work in multi-threaded mode, including performing multi-accounting on social networks, using programs to automate actions. In practice, proxies should be used not only by arbitrage specialists, marketers, followers and representatives of other Internet professions, but also by ordinary users.
So, one of the cases of using proxy servers in practice that deserves attention — ensuring convenient and simple work with aggregators of air tickets and tourist trips. Every day the number of people who turn to travel agencies to select holiday tours, book flights and hotels for business trips is becoming smaller. And why overpay if today you can use special services and choose the right solution for yourself? Such sites contain the best offers from hotels and airlines. You just need to use the appropriate filters, set a number of parameters and get a selection of solutions tailored to your needs. But such sites often take a number of serious measures to protect against automatic data collection. To prevent such a restriction, you should additionally use mobile proxies.
Now let's take a closer look at what air ticket aggregators are and look at the TOP 5 most popular services. We'll tell you what difficulties may arise when working with them. Let's get acquainted with the sequence of actions for selecting tickets and additional features of such platforms. You will need to perform similar steps in this case if you want to find hotels. We'll also tell you where to buy reliable and stable mobile proxies for safe and functional work with aggregators.
What are air ticket and travel aggregators
Selecting and ordering air tickets via the Internet, booking hotels in various countries of the world – This is something that greatly simplifies the life of a modern person. But navigating through all the available offers and choosing the right option is not always as easy as it might seem at first glance. And all because there are very, very many similar proposals. But you can greatly simplify this work if you decide to use aggregator services. With their help, you can select and book fairly low-cost airline tickets, accommodation in a particular country in the world, and even car rental.
Such sites operate on the same principle: they select information in accordance with user requests and provide an appropriate selection. That is, there is no direct sale here. They will simply provide you with a selection, and then you will need to go directly to the website of the service provider, be it an airline, a hotel, or a car rental company and leave the order there.
Such services work together with service providers under certain agreements. For each purchase made, such services receive a reward from the same airline or hotel. That is, the service provider also benefits, since he receives both clients and service. It is noteworthy that in this case the buyer is not charged any commission.
What problems may arise when working with aggregator sites?
Users who use aggregator services to select suitable airline tickets or accommodation in practice may encounter a number of problems:
It is not always possible for all airlines to be represented on the website. Those carriers that are not connected to global air ticket booking systems will not be displayed in the service. This means that you will not receive the most complete information about the available offers and may miss out on a truly profitable solution.
Airlines often have sales. Most often, a good discount can be "caught" literally the day before the trip, if there are literally a couple of empty seats left on the flight. But the problem is that you may be left without a ticket at all if there are no such places at all. Therefore, you can only wait for such sales if you are not tied to subsequent bookings and a specific date.
The terms of the tariff are not always clear. Not all air carriers provide detailed information about what is included in the price. Along with the flight itself, this can also be a piece of luggage (there may be several options here), hand luggage, meals, etc. To clarify such details, you often have to contact the airlines directly to get truly reliable information.
We would also like to draw your attention to the fact that the cost of services on aggregator sites should be the same as for direct booking. But practice shows that this is mainly relevant only for top aggregators, those that value their reputation. When setting ticket prices, air carriers often use one simple principle: the closer the travel date, the higher the cost of the flight. But aggregators can get prices even several times a day. That is, if you see an option that suits you at an ideal price, you shouldn't put off the purchase until later — place your order right now. There is a high probability that you will not see such a good offer again.
By talking about these problems, we do not aim to dissuade you from using aggregator sites. We only want to warn you and recommend that you pay attention exclusively to those services that truly value their reputation.
TOP 5 airline ticket aggregator services
Today there are quite a lot of aggregator sites on the market that provide the ability to select plane tickets. But among the most reliable and easy to use are the following:
Skyscanner. This site brings together over 1,200 airlines from around the world. Today, this company employs almost 1,000 people, and its representative offices are open in different countries of the world. Customer support is provided in 30 languages, including Russian. Business card SkyScanner — lack of influence on demand and price increase techniques. Thanks to a convenient and thoughtful interface, using the aggregator will be truly convenient and easy. This is especially true for travelers who have to create rather complex routes with several transfers. As soon as you enter intermediate points, flights for the entered queries will immediately be displayed. Moreover, information about promotions and additional discounts from airlines is published on the main page of this resource. It is updated every day.
OzonTravel. This is a company that has been operating on the market for more than 9 years. On average, the site of this aggregator is visited by more than three million people per month and approximately 2 million orders placed per year. OzonTravel is accredited by the International Air Transport Association, as well as the Transport Clearing House. Along with online purchase of air tickets, on this resource you can select railway tickets and insurance company products. The settings provide the option to subscribe to the most advantageous offers. For regular customers there is a bonus program "Travelmania". accumulated bonuses can be used to pay for booked tickets. Regardless of where in the world you are, you will be able to contact the company's call center and receive competent technical support in Russian.
Aviasales. On this platform, users are presented with data on flights and ticket prices from more than seven hundred air carriers. You can also find out about special offers here. Initially, in 2008, this aggregator was created only so that its founder would receive attractive offers from the airline. But subsequently its functionality expanded greatly, as did the range of users. Along with choosing plane tickets, you can also choose hotels, insurance, and rental cars here. You will be able to create complex routes yourself if the need arises. The Aviasales website is constantly being improved. So today you can find a lot of additional useful information on it, in particular about the history and culture of a particular region, features of recreation, shopping in public catering places. This site also has a mobile version for Android and iOS.
Momondo. This platform is worth using for those who are looking for the maximum possible volume of offers from air carriers around the world. Moreover, on the company's website you can select a full package of travel services, including booking a hotel and renting a car. Conveniently, the search results for your request will be additionally sorted by price and flight duration. This way you can quickly navigate through the available offers and choose the one that is most convenient for you. Additionally, the departure and arrival times, the number of transfers, and the duration of connections will be displayed. If necessary, you can independently create a composite route and select tickets for it. We would like to draw your attention to the fact that before making a purchase, go to the official website of the air carrier you have chosen and compare prices. Those who have already used this resource say that on the aggregator's website the cost of tickets is often overpriced.
Purchase ticket. This is one of the youngest air ticket aggregators in our selection. But this does not prevent the service from actively developing, while helping thousands of people find the desired flight and accommodation options for themselves. The number of daily orders here has already exceeded 10,000. Users on this site are attracted by the convenient and easy-to-use interface, the visual display of results, as well as the professional work of the technical support service, which works every day around the clock. This site has its own Telegram representative.
The nuances of using aggregators
Regardless of which air ticket search aggregator you choose, all these services work approximately the same. That is, you have to perform the same sequence of actions. Here are a number of basic recommendations, using which you can easily and quickly choose budget plane tickets for yourself:
Fill out the standard request form, here you need to indicate the city of departure and arrival, date of travel, number of passengers. Please note that a number of services offer fairly flexible settings options. In particular, you can specify not a specific date, but a time interval or even a month. Along with the city, you can specify the entire country. It is also possible to specify a specific departure or arrival airport. At this stage, be sure to indicate whether you need a one-way or two-way ticket, and also set additional parameters if you plan to create a complex route.
We start the search process simply by clicking on the button. In a few seconds, a window with the results will open in front of you.
We carefully review all available options and compare them. At this stage, you can use additional filters to sort the selection by ticket price and flight duration (including transfers, waits). You can also add search conditions: the presence of transfers and their number, the optimal time of departure and/or arrival, its duration. From the search parameters, you can remove those airlines whose services you do not want to use, enter limits by cost, class of service and even type of aircraft. Based on the obtained parameters, we determine the appropriate option.
Proceed to checkout. Once you have selected the flights that will fully meet your wishes, you can go to the airline's official website to make a purchase. To do this, click on the corresponding button. The system itself will automatically redirect you to the carrier's resource. The first thing you will be asked to do is to read further instructions for purchasing tickets. If it turns out that the conditions presented on the carrier's website differ from those on the aggregator's resource and you are not satisfied with them, go back to the selection page.
Save and print the electronic boarding pass. This is the last stage that must be completed by those who have selected the most suitable options for themselves. We would like to draw your attention to the fact that ticket information will be saved on the website after it is issued (relevant for registered users). They are also automatically sent to the email address you provided. The information provided on the boarding pass will subsequently be used when checking in either at the airport or through online services.
What additional information can be found on aggregator sites?
Along with the general recommendations for working with aggregator sites, which we discussed above, each resource has its own functional "tricks". This way, Skyskanner will help you find the cheapest flights all year. Momondo will help you find the airport closest to you. If it turns out that you do not find tickets that meet your requests, you can use the price tracking option, as well as subscribe for updates in the direction you have chosen. In this case, the system itself will send you appropriate offers. To do this, you need to register on the aggregator website and subscribe to updates. This means you won't miss out on the best deal.
Please note that as soon as you indicate the direction, most aggregators will immediately offer you to use additional services: book a hotel, get insurance, order a car for rent.
And on similar sites you can find useful information for travelers:
information about airports, including recommendations for those who will have to wait for a long connection there;
description of countries, cities, recommendations on where to stay, what to see, where to eat;
tips for choosing a place to travel;
ratings and reviews of airlines;
tourist reviews about certain services.
Such information will be especially useful for those who have not yet decided on their priorities and are simply considering available solutions.
A number of practical recommendations
To make your work with website aggregators as convenient, fast and efficient as possible, use the following recommendations:
Don't use filters too much if you set a lot of search terms. So it's unlikely that you'll be able to choose an option that will satisfy absolutely all of these requests.
Try not to strictly specify the airport, departure date, connections, especially if your task— find a cheap ticket in this direction. Here, on the contrary, the boundaries of the search need to be expanded.
The selection that you receive from the aggregator will be arranged in sequence from cheap to expensive. This means that the most budget options will be at the top of this list. But often these will be solutions with docking. If the wait is too long (in some cases, up to a day on not very popular routes), it may be better to choose a more expensive ticket, but without transfers. Experience also shows that cheaper tickets will be available at inconvenient departure or arrival times. Be sure to compare this parameter with your ability to get to and from the airport.
Please note what baggage is included in the ticket price. Most airlines include hand luggage in the price of the flight. But the main luggage will be paid additionally. And this amount may not be small. Perhaps a more suitable option would be to choose a more expensive ticket, but which already includes payment for the transportation of main luggage.
To summarize
As you can see, the air ticket aggregator — a fairly profitable and convenient solution for those who select inexpensive plane tickets. Just a couple of mouse clicks, setting a few parameters, and you get offers from the world's leading air carriers, hotels, car rental services, etc. Also, you should not forget about a large number of individual settings. But still, it is worth working with these services not directly, but through mobile proxies. In this case, you will get access to any air carriers and aggregator sites from around the world, you can easily and quickly order a ticket that suits you, as well as provide protection against unauthorized access, you can avoid blocking and other access restrictions, keep your personal data safe.
To choose the best mobile proxies for your work, follow the link https://mobileproxy.space/en/user.html?buyproxy. In this case, you get a reliable, functional and stable product at a very reasonable price. Among the distinctive features of mobile proxies from the MobileProxy.Space service it is worth highlighting:
simultaneous operation on HTTP(S) and Socks5 protocols connected via parallel ports;
the ability to change IP-addresses in the workflow, either automatically by timer or forcefully, through a link from your personal account;
huge selection of available addresses with any geolocation in the world;
effectively bypassing regional restrictions thanks to the correct selection of a suitable GEO and cellular network operator;
24-hour technical support service and quick resolution of any technical difficulties.
You can also use additional online services of the company, including to find out Internet speed.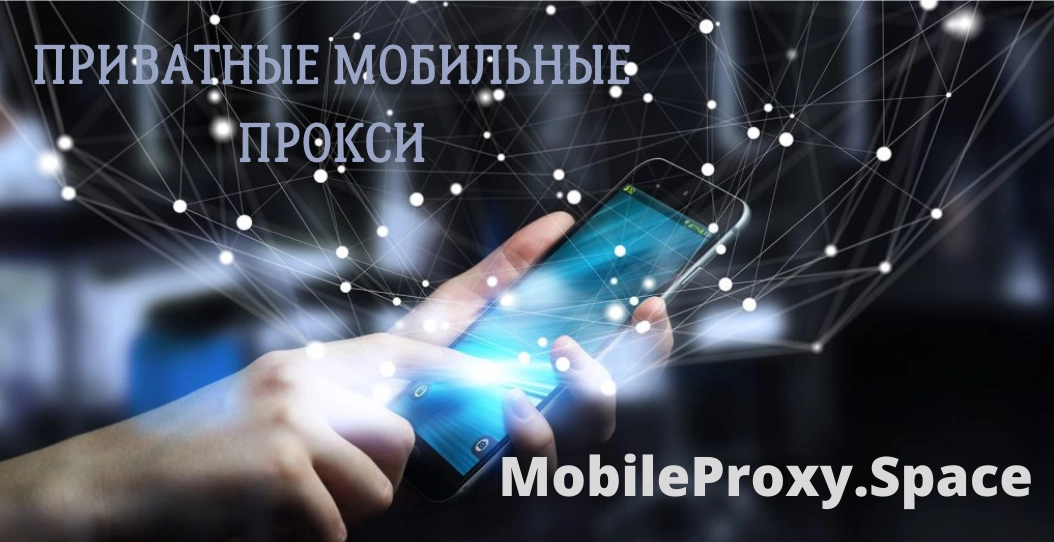 ---
Share this article: