Multi-accounting: what is it and how to organize the work correctly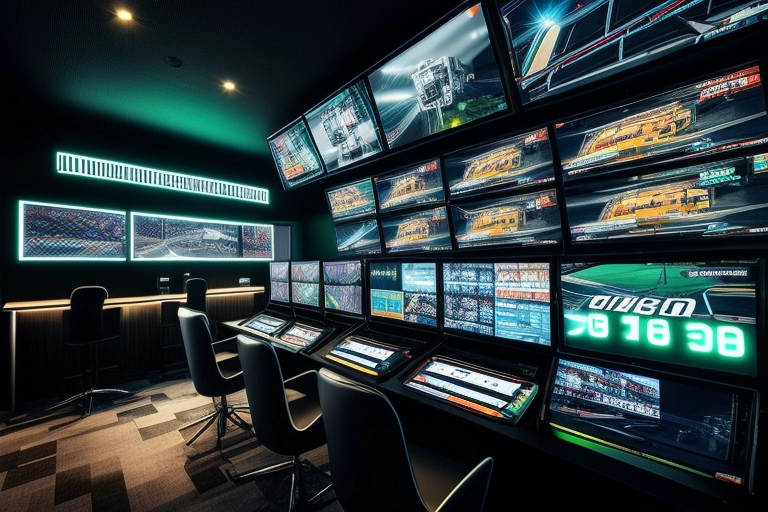 Work on many Internet sites, whether it is social networks, bulletin boards, instant messengers, video hosting sites assumes that the user has an account. For an ordinary person who is looking for useful information on such platforms, communication with like-minded people, friends, goods or services, one personal page will be enough. But if you have chosen them to promote and actively develop your own business, then maximum efficiency can only be obtained by using several profiles at the same time. How many is a few? Depending on the task at hand, one user can have dozens or even hundreds of accounts.
So what is multi-accounting? Why is it needed and where can its use be able to provide the maximum result from actions? What sanctions can you run into when using multi-accounting? How to ensure stable and efficient work with a large number of personal pages without the risk of blocking? Let's dwell on these issues in more detail.
What tasks should multi-accounting be used for?
The term multi-accounting implies the simultaneous work of a user with several personal pages on the same site. So, if we talk about social networks, then such a solution will significantly increase the reach of the target audience. If about bookmakers, then this way you can increase the chance of receiving additional bonuses. But these are only a couple of the most common solutions. In fact, the possibilities of multi-accounting are very wide and versatile.
Using several personal pages at the same time, you can:
Bypass restrictions. If you have been denied access to a particular site, then you will still have a chance to get to it, only from a different account.
Increase your income. If you promote several accounts at the same time, attract potential customers to them, then the profit will increase significantly. Arbitrageurers will be able to increase their income by expanding advertising platforms, partner networks.
Ensure work in different geolocations. To effectively launch advertising in search engines and social networks, it is important for many business representatives to attract the attention of users from different regions and even countries of the world. And by creating foreign accounts, you can "play" with a taxation system that differs from country to country, thereby saving on fees.
Make money on bonushasting. In sports betting, gambling and many other similar services, additional bonuses are provided for registration. That is, the more accounts you have, the more reward you can get.
As you can see, there are many possibilities. And there are many more who will be able to use them to increase their productivity.
Who will benefit from using multi-accounting?
The benefits of multi-accounting will be experienced by representatives of various Internet professions. Here are just the most common solutions:
Cryptocurrency, in particular exchanges of cryptographic currencies. Multi-accounting will be especially useful when working with new tokens. If a new crypto is introduced to the market, then often a certain number of tokens are put up for sale at significantly reduced prices. And if the number of those wishing to purchase such coins is higher than their offer, then chance will decide who will receive them. And if you take part in the draw under several accounts, then your chances of getting the desired tokens will be much higher. Also, when bringing crypto to the market, many developers offer users to participate in certain activities, providing rewards for participation. As an example, you can get AirDrop for participating in LayerZero projects. We must also not forget that multi-accounting will help ensure the anonymity of working with several wallets of cryptographic currencies.
Data parsing. We are talking about the automated collection of information from the network, in particular contact information, text and graphic content, user data, product catalog assortment, etc. But each company undertakes not to disclose customer data without their consent. Therefore, they set up the protection system in such a way as to block data parsing. It is assumed that anti-fraud systems will remember the IP-address of the device from which attempts to collect information were noticed. In the future, an attempt to enter from such a resource will be blocked by a block. But if you have several accounts with different technical parameters at your disposal, then you can continue to perform such actions without restrictions.
Working with betting sites. We have already briefly mentioned that the more personal pages you have at your disposal, the higher the chance of receiving various bonuses. Also, with multi-accounting, you will get unlimited opportunities to work with surebets (opposite bets on the same event, which significantly increase the probability of winning). If the bookmaker blocks your profile for one reason or another, you can continue working with it, but from another personal page.
Working with social networks, bulletin boards, video hosting. This is the area where multi-accounting can provide maximum opportunities for effective business development. So, you can simultaneously launch advertising campaigns from a large number of profiles, which will allow you to reach a huge number of representatives of the target audience. It will also be possible to write comments, like, repost, drawing attention to a particular topic, product, service. And such multi-threaded actions, if properly organized, will help you avoid blocking by anti-fraud systems. All this also applies to message boards, where you can place your goods, services under different profiles, and to video hosting sites, making your content available to the widest possible target audience.
But we want to note right away that all Internet resources, be it a social network, a bookmaker's office, a cryptocurrency exchange, any website and other online platforms, react extremely negatively to multi-threaded actions. They classify them as illegal. And this is the main problem that multi-accounting faces.
We provide stable multi-accounting without risks of blocking
What can a person who uses multi-accounting in his work face? This question is very relevant for SEO and SMM specialists, affiliates, marketers, likers, followers and representatives of many other professions working on the network. Yes, the system considers multi-threaded actions illegal, but the most stringent measure in detecting such a – account ban without the right to recover. Those who use surebets when working with bookmakers or launch a large-scale advertising campaign from different pages on social networks can run into it.
If you're seen multithreading for the first time, the punishment might not be as severe. Often, services require you to provide additional data in order to verify your identity. In the case of bookmakers, it is possible to temporarily freeze accounts or reduce the odds in bets. Each site has developed its own set of precautionary restrictions. And if you do not take appropriate action and multi-accounting is re-installed by the system, then the profiles will be blocked.
Now let's take a closer look at how the system identifies multi-threaded activities. We will also suggest effective ways that will help to reliably hide multi-accounting, including using automated software from anti-fraud systems.
How does the system identify multi-accounting?
Modern anti-fraud systems are quite intelligent. This allows them to analyze both a set of underlying data and behavioral factors. So, if we talk about a bookmaker, then multi-accounting can be calculated by analyzing the rates typical for one person. The system can also conduct spontaneous user checks: ask to accept a video call, take a selfie from a certain angle, etc. But, along with such rather individual methods for identifying multi-accounting, there are also general ones. They are used by all anti-fraud systems without exception:
Personal contact details of users. When registering, most sites require you to provide your full name, phone number, date of birth, email address, etc.
Identifies the IP-address of the user device. When a personal page is created, the system sees both the unique address of the user's PC and its geolocation. And if it turns out that similar data was found in another account, the system will immediately suspect multi-threaded actions and take appropriate measures.
A set of personal data of the user device – fingerprint. The system can identify not only the address of the device, but also its additional technical parameters: the type of operating system and browser used, the number of ports, the current time, the amount of RAM, the language used, and many other parameters. That is, a digital fingerprint of your device is formed. And even if the login is made from different IPs, but the fingerprint is identical, the anti-fraud system will notice multi-accounting.
Cookie options. Thanks to them, it is easy to check which sites a particular user has visited, which makes it possible to identify the same person working under different names.
Means of payment used. An indicator that different personal pages actually belong to one person will be their binding to the same bank card or virtual wallet.
As you can see, there are a lot of tools that help anti-fraud systems identify multi-accounting. And what to do to hide multi-threaded actions?
Effective ways to hide multi-accounting
To hide multi-accounting, you need to remove all those markers by which the system can identify you. And here the following recommendations will help you:
Attribute a different full name, mail, phone number, payment card to each personal page.
We use antidetect browsers. This is special software that can change your fingerprint. In this case, the real parameters of user devices are used, only they will have nothing to do with you. That is, you will work from your PC or other device with different accounts, and the system will identify this as the actions of different users.
We use mobile proxies. This is the easiest, most effective and convenient way to hide the real IP-address and geolocation of your device today. Thanks to mobile proxies, in particular from the MobileProxy.Space service, you can set up an automatic change of address by a timer in the range from 2 minutes to 1 hour, or use a forced change via a link. You will also work simultaneously on the HTTP(S) and Socks5 protocols (connected to parallel ports), you will be able to additionally change the geolocation, the cellular network operator. All this ensures a high level of anonymity and security of the network, allows you to bypass regional blocking, gaining access to any resources.
Here https://mobileproxy.space/en/user.html?buyproxy you can learn more about mobile proxies from the MobileProxy.Space service and order a reliable tool for anonymizing online activities and stable multi-accounting, starting from 1 day and up to 1 year.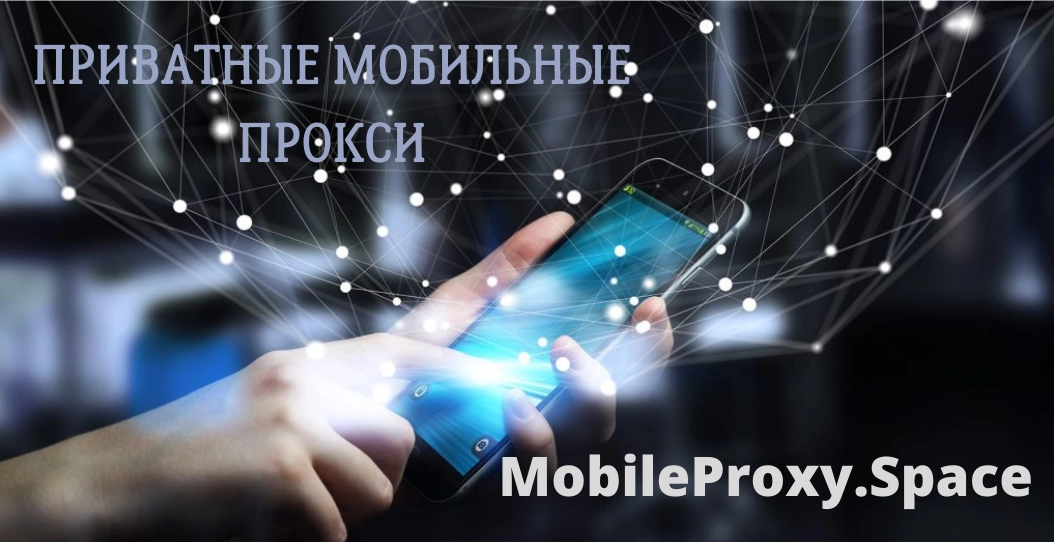 ---
Share this article: