Choosing mobile proxies for promotion on Youtube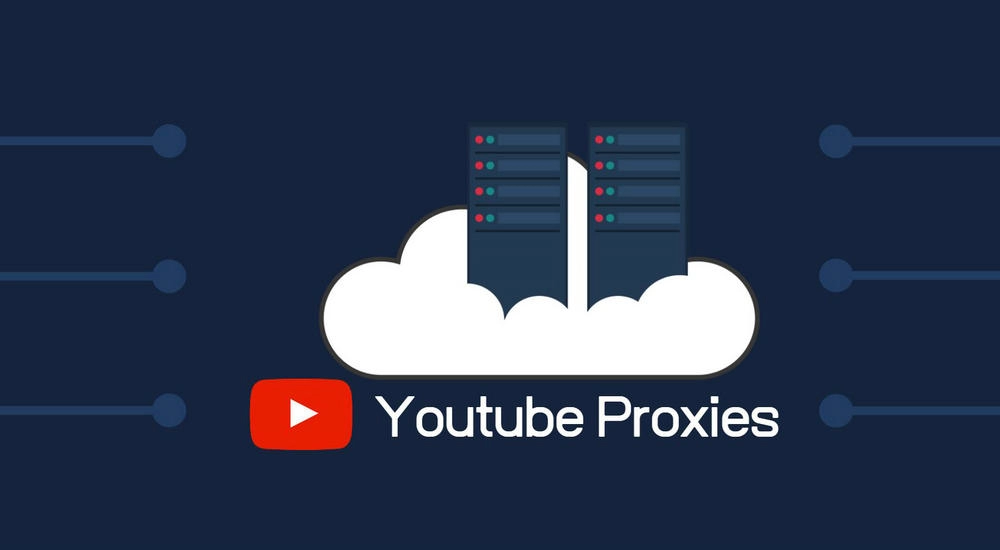 YouTube – a specialized Internet service developed in the USA and intended for downloading various video content and viewing existing videos, commenting on them, and rating them. It also provides the ability to share similar materials with other users through social networks, embed them on different sites. Today, the YouTube platform has collected millions of both professional videos and amateur videos, including developmental ones. More than 62 million people in Russia visit this portal every month. There are over 500 hours of new content here every minute. The monthly audience of Youtube has already exceeded 2.5 billion people, and more than 4 million people visit the site every day. All this means that this site can become an effective tool for promoting your business.
Let's get acquainted in more detail with the features of the service, as well as how to ensure effective promotion of a business on it and why mobile proxies are needed here.
Features and capabilities of YouTube
YouTube – this is a platform not only for watching videos, but also for entertainment, self-education, self-expression, and also – good income. There are many video tutorials, educational blogs, humorous programs and much more. Here you can watch news, sports events in real time. Moreover, there is far from one way to earn money on YouTube. Here are just the most common ones:
Partnership. You need to create your own channel and earn on advertising. From you – content from Youtube – advertising placement. But the income – is divided. Hence the name – partnership.
Media networks. The essence is identical to the previous version, only intermediaries are already present here. These are media networks that help promote content, provide access to free music that can be used when creating videos, and offer a wide range of ways to withdraw money. But here the income is divided by three. On average, media networks take about 10-20% of total revenue.
Third party partnership. It is assumed that in your videos you will reveal a product, and the store that offers it – pay you a percentage for each new purchase (the transition is carried out via a link with a special tracking code).
On a direct ad in a video. Here is an explicit advertisement on the channel. So, you talk about going somewhere to rest, acquaint the audience with the sights of the region and say that it is best to get acquainted with these places by car and immediately say where you can rent a car at a profit. Ads are direct but unobtrusive.
Voluntary donations, paid subscriptions. YouTube has a built-in "Sponsorship" option. By investing in a channel, a person gets access to exclusive videos, private chats and other "individual" lotions. You can also encourage users to donate – voluntary donations.
Sale of goods, services. On YouTube, you can actively develop your own business. This is especially true when promoting goods and services.
Also using YouTube, you can make good money by attracting traffic to a blog or website, working remotely, by likes, reposts, subscriptions, watching videos and solving other similar micro-tasks. That is, the prospect of effective development of your own business here is quite high and it is definitely worth taking advantage of.
But, along with all this, YouTube has a number of restrictions, in particular, regional or local ones. How often have you had to deal with the fact that the video that you need for work or study does not open? What to do if it is not possible to effectively promote several products due to certain restrictions? The most efficient and convenient solution – use additional mobile proxy servers.
The benefits of using mobile proxies with YouTube
Mobile proxies – a great solution for those who would like to just watch video content on the YouTube site, as well as for all those who plan to make good money here by promoting their profile. So, those who would like to effectively promote their channel need to take a comprehensive approach to analyzing competitors. This will allow you to create useful and exciting content. And here you can't do without data parsing. If you connect mobile proxies to work, you can efficiently perform these works with minimal time and effort. There are several advantages to this solution:
Effective circumvention of regional blocking: use YouTube where it is blocked, access any videos, bypass local restrictions, access videos even while at school or work;
view content, access to which is prohibited at the level of the copyright holder;
protect the contents of your PC, smartphone or other gadget from any unauthorized access, hacking, hacker attacks: especially important when promoting a profile tied to real email;
providing a faster Internet connection due to the fact that mobile proxies use high-speed connection channels, data caching;
guaranteeing a high level of anonymity in the network;
using automated software for fast and efficient data parsing;
Let's dwell on the last point in more detail.
Effective promotion on Youtube using mobile proxies
The YouTube platform is actively used today in the process of promoting your own business. But to achieve your goal, you have to perform a lot of routine, the same type of work. And how can all this be simplified and accelerated if specialized applications are connected to the work. But YouTube, like many other similar sites, is extremely negative about such actions. Such "artificial" actions will be immediately noticed by the service and special sanctions will be applied to them, up to blocking, in particular your real IP addresses.
Connecting to the work of mobile proxies allows you to reliably hide your real address. Instead, the service will display the technical data of the server. This will ensure:
effective channel promotion;
attract subscribers;
cheat likes and comments;
increase the number of views;
Cheat viewers on broadcasts.
The most effective use of mobile proxies together with Youtube will be in the work of SEO and SMM specialists, affiliates, marketers, etc. And one of the main tasks here – navigate the market offers and choose the best product for yourself.
Which mobile proxies are suitable for YouTube?
Mobile proxies with the following properties are suitable for working with YouTube:
support for HTTP and Socks5 connection protocols;
high speed without crashes, freezes;
wide selection of IP addresses with the ability to rotation by country, network operator;
quick and easy change of address, optimally automatically on a timer or via a link through your personal account;
Personal channel with unlimited traffic.
Free proxies that can be found on the Internet today – not an option, because they are used by a large number of people. They will slow down, freeze, YouTube can easily block them. If you want to ensure stable and efficient work with the channel, opt for mobile proxies from the MobileProxy.Space service. They fully comply with the above requirements, combine high functionality and more than reasonable price. Even before you buy, you can take advantage of a free 2-hour test to make sure you can't find a better solution.
---
Share this article: