Websites for Amazon: we create, promote, sell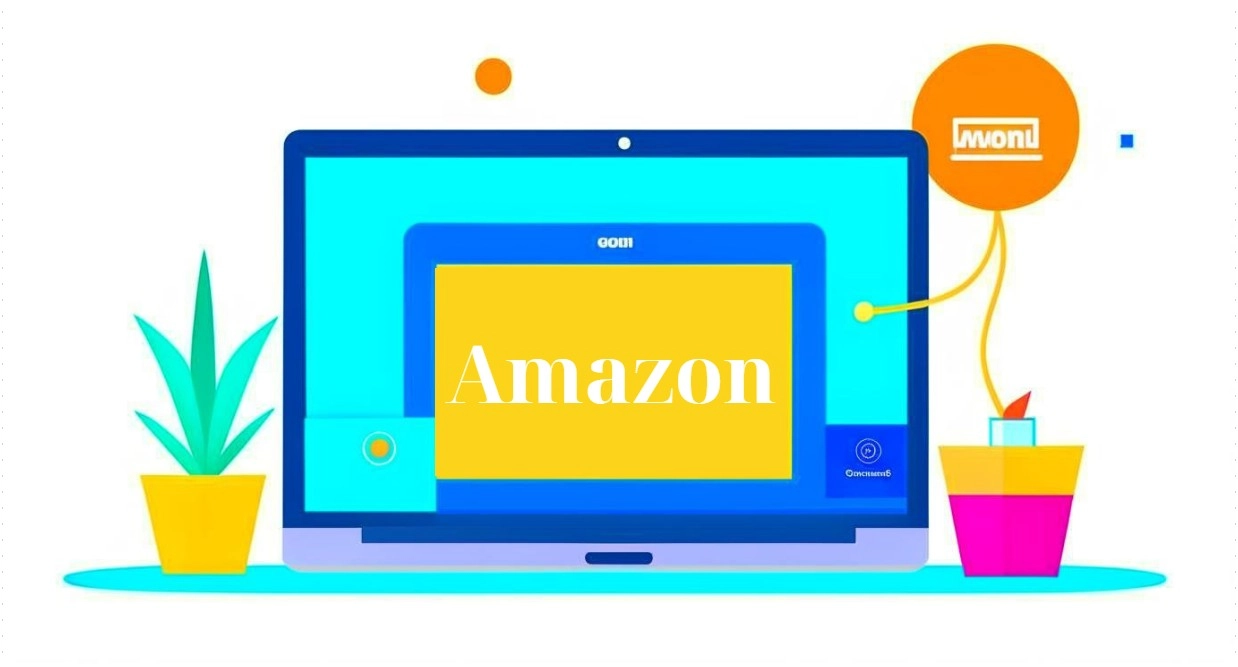 Amazon — one of the most common and popular sites specializing in online sales. Every day it is visited by millions of users from around the world, making purchases, the amount of which is estimated in millions of dollars. During the period of pre-holiday sales, the level of sales exceeds this indicator at times. So, last year, in just 2 days of Black Friday, people left over 30 billion dollars on this platform. And many experts agree that this figure is far from final. Can you imagine how much you would earn on the Amazon affiliate program in the same 2 days?
Now we will dwell in more detail on issues such as the creation and promotion site on Amazon, in particular with a view to its subsequent sale. Rearranged recommendations will allow you to create a resource that will help you make good profits throughout the year. We will show you how to organize this work as efficiently as possible.
What is an Amazon site?
An Amazon site is a portal that contains useful articles, product reviews, a detailed description with characteristics, nuances of use, as well as a call to action button or a link in the text to the corresponding store. It turns out that when the user clicks on the referral link, he gets to the resource he needs, and the partner program participant receives a certain commission for this. The level of income of a participant in such a referral program directly depends on how many products, from which category and group, a person who follows your link will purchase. To date, the Amazon affiliate program has been launched in 16 countries around the world.
We would like to draw your attention to the fact that the site you created must work without fail. If it turns out that within six months from the date of its creation, and to be precise, 180 days you do not sell anything, Amazon will simply suspend your participation in the affiliate program and you will have to re-register in it. And this means that it will not be enough for you to create a site for Amazon. It will be optimal to start a resource with traffic on the platform.
Yes, there are quite a few companies on the market today that have already covered quite impressive niches on the Amazon site. They employ a huge number of people, which allows them to perform huge amounts of work every day: generate, publish text content, post links. That is, in order to reach a good income with an affiliate program, you must not only create a website for Amazon, but also constantly involve experts in competitive niches. It is they who should write articles and immediately upload them, create releases.
Another way to work with this platform — use of low-competitive and low-frequency requests. This is relevant for working in niches that may potentially be of interest to the audience, but the corresponding keywords are not yet in the queries. In this case, if you work correctly, then this option can give quite a good profit. But you need to be prepared for the fact that as soon as you promote the topic, competitors with certain knowledge and resources can easily overtake you using the same queries.
If you personally don't want to work with Amazon, you can simply create a site, make it profitable and sell it. It is on this option that we will now dwell in more detail. consider the nuances of choosing a niche, creating text content, building a link mass. We will show you why such a solution would be the most appropriate and reasonable.
Niche options for an Amazon website
Anyone who creates a site for Amazon can go one of the following ways:
Choosing a high-income niche. It is far from always possible to understand how much and what a particular visitor will buy in a day or one working session on the site. The fact is that the time for making decisions on the purchase of a particular product will be different. It matters if the user is looking for some kind of toy for a child, a completely different – if he is interested in a laptop. To decide on the first, a maximum of an hour of time is enough, but with the second — several days or even weeks. That is, in the first case, you will receive your percentage, but in the second, alas, no.
Choose your own niche, create a site exclusively for it, and then bring the resource to the TOP of search results.
Create a general thematic site, fill it with content and monitor what products users are most interested in, what they buy most often. This way you will be able to determine the most profitable niche and after that create another additional site focused exclusively on it. This option in many cases will be optimal, because in addition to everything, it will also allow you to follow the changing market trends and not miss the opportunity to get the greatest material benefit.
By the way, today there are far more than one online service that allows you to automatically select a niche with a good level of income. You can use one of these solutions to minimize your time spent searching for the right option.
Recommendations for text content for an Amazon website
Preparing text content should be done before you decide to launch a website. At the time of its placement on your resource, 15-20 articles should be prepared. Subsequent work involves filling the resource with content. Here you already choose the intensity of posting articles, but it is optimal to post at least one in 2 days.
We have already said that if you decide to work with low-frequency queries, then there will be minimal competition in your niche, that is, a minimum of those players who take mass. So you will have more chances that your text content will quickly take the TOP and will not attract much attention from more advanced and long-standing competitors. This is exactly the example of a strategy when you don't really need promotion.
As practice shows, the more articles are initially placed on your site during its launch, the higher its effectiveness will be. In some cases, this opinion disagrees with adherents of classical technologies, which involve adding articles to the site in batches.
Here is an example of a strategy that has worked well in practice on several occasions:
Place links to all published articles on the main page of your site.
External links should also lead to the main page. You should not neglect them, as they give a fairly good pumping of the resource.
Due to the fact that the main page receives quite an impressive weight as a result of your work, all other content is pulled along with it.
That is, the main idea here is to get as many links as possible from external resources to the main page of your portal. This way you will avoid having to buy a link for each article written based on low-frequency queries.
Add signs to the website for Amazon
Since we're talking about content, we want to point out that tables— this is a must have for a site under amazon. This is one of the simplest, most convenient, but at the same time effective ways to increase the conversion of a resource. Yes, the success of this idea largely depends on how competently you think it over, what products you add.
It is better to show how tables work in Amazon sites with an example. Suppose a person would like to buy a Barbie doll for their child. Accordingly, he asks the query "Barbie Dolls". Gets to a site created for Amazon, namely, the corresponding article. The likelihood that he will carefully reread all the material that is presented here is very small. But if he sees a table in it that contains links to certain Barbie dolls, he will immediately be able to navigate the available assortment and immediately click on the option that will fully meet his needs.
The probability that the purchase will be made is very, very high, because the choice has already been made directly on your resource. And now we remember that clicking on an affiliate link and placing an order immediately counts the commission to your site. By the way, the network already has ready-made plugins that resemble a constructor for creating signs for Amazon. Try several options and you will definitely find the right solution for you.
How to correctly form a link mass for a site under Amazon
Outreach and crowd marketing — fairly effective tools for working with sites for Amazon, which are originally intended for sale:
Outreach involves sending emails to site administrators on behalf of an expert, requesting which topics are most interesting. Based on the response received, the content is ordered and submitted for placement. If you add another link to the outreach link, then by doing so you will significantly strengthen it.
Crowd marketing involves placing links on blogs, in comments under posts on forums.
Alternatively, you can create drop domains. In this case, we are talking about creating a private network of blogs dedicated to the same topics. It turns out that the company acquires a domain on its subject, which has a history and link mass. Then 10-15 articles are added there, containing a link to the promoted resource. Thanks to this, the promoted site receives link juice from the donor site.
Despite the fact, no matter what type of link building for your site you would use in your work, you need to understand that this work should be carried out constantly and for a sufficiently long time. It is necessary to monitor actual products, pay attention to how search engine algorithms are updated, and monitor the work of donor sites. That is, you need constant work, scaling, improving your own skills.
Even if you add 20, 30 external links to each page of your site at a time, this will not give the desired result. Alas, a miracle will not happen, because you need to constantly work on the resource, gradually increase the external link mass to it. These are the jobs that need to be done on a daily basis. In this case, the bot is observed gradual, but very important dynamics.
Summing up the intermediate result when creating a site for Amazon for sale
If you initially create a site for Amazon in order to promote it and sell it, you need to go through the following steps in sequence:
Creating a niche site with the involvement of an expert. It is important that the content that will subsequently be placed on it be authentic.
Filling the resource with expert content. The material should give detailed answers to user requests. Otherwise, people will simply leave such a site. Supplementing the text with tables will help to significantly increase the efficiency of work.
We form a link mass, add articles focused on monetization. That is, they must contain links to the product posted on the Amazon site. But articles for monetization need to be broken up with ordinary expert content. Otherwise, the search engine will quickly notice that you work exclusively under affiliate. In addition, articles that do not contain links get to the TOP faster, as they rank better.
Create an Amazon site for yourself or sell: that is the question
So, you have created a site for Amazon, which already has a certain link mass, attracts users, they perform targeted actions on it. So is it worth keeping such a resource for yourself or is it better to sell it? Here you must make the appropriate decision.
If you decide to leave the site under Amazon for yourself, then in practice you may encounter the following problems:
The conditions of affiliate programs are constantly changing, the percentage of payments depending on sales may decrease;
if you manage to identify a good low-competitive niche, then your competitors will easily notice it and can easily take the initiative;
There is a constant turnover on Amazon: some products are discontinued, others appear, which means that you will have to make adjustments to your content as well, constantly removing irrelevant ones and spending time and money creating new articles;
if we talk about search engines, then there is a struggle not only for getting to the top of the search results, but also for rich snippets.
This means that if you have broken links on your site, if a product disappears from sale, then the level of sales will fall, and with it, your profit, respectively. In addition, you need to understand that Amazon can ban your account if you decide to indicate in the article the actual cost of the goods, if you make a crooked link, according to which it will not be clear that it leads to the trading platform. Blocking also threatens those who post non-unique text and graphic content, reviews, those who try to attract users with additional prizes, cashback. Even the fact that the traffic will come from a third-party source that is not listed in the traffic source in your affiliate program account can result in a ban.
All this means that from working with such a resource you will get more problems than profit. But, along with this, there are quite a few who want to purchase a ready-made and promoted site for Amazon. So why not take advantage of this opportunity and get a good profit from it? Created – promoted – sold – received income. What is not an attractive scheme for you?
Another thing we would like to draw your attention to is that at the stage of creating and promoting a site for Amazon, you cannot do without multi-threaded work. To find a suitable niche, highlight low-competitive and highly competitive requests, you must additionally connect mobile proxies. With their help, multi-accounting and data parsing will be as efficient and fast as possible and will not cause any sanctions from anti-fraud systems. This means that you are provided with stable work without the risk of getting banned. In addition, it provides protection against unauthorized access and confidentiality of actions on the network, bypassing regional blocking.
The best solution for today in this market segment — mobile proxies from the MobileProxy.Space service. Please visit https://mobileproxy.space/en/user.html?buyproxy for more details on functionality and current tariffs, available geolocation, mobile network operators. You can also take advantage of a free two-hour trial before purchasing the product. In the future, you will have a round-the-clock technical support service at your service, which will promptly resolve any issues that arise when working with mobile proxies.
---
Share this article: