Proper promotion in social networks: ideas worthy of attention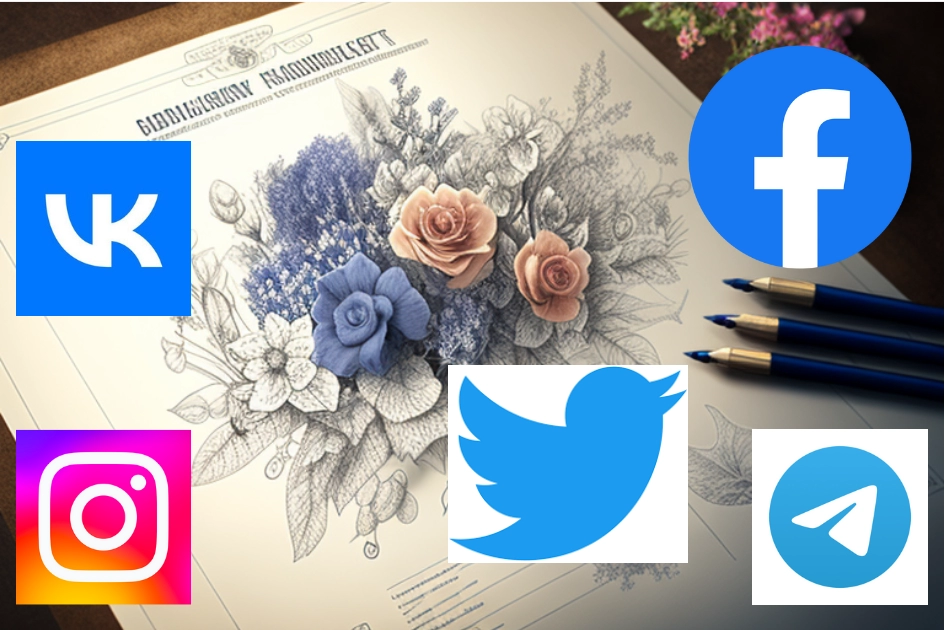 Social networks have long been used by business representatives to promote their goods, services, to bring new products and brands to the market. And it would be foolish not to use the prospects that these sites offer you. Judge for yourself: in the last year alone, the number of social network users has increased by about 20%, and the average time that a person spends in them – by 30% (more than 2 hours a day). So what do we have? Playground – yes, audience – There is. It remains only to attract visitors to your pages. A trifle? Not really, because there is a lot of competition. You need to know what ideas to use to promote your profiles on social networks so that they give a guaranteed result – the flow of visitors has increased.
Now let's look at 7 ideas for promoting social media accounts that you can use for inspiration or as the basis of a future strategy. We will also show you how to organize efficient and safe work with sites without the risk of blocking. It will also be useful for those who work with similar services to get acquainted with TOP programs for convenient work in social networks. But, first things first.
TOP 7 proven ideas for promotion in social networks
We have made for you a selection of methods that each of you can effectively use to promote your own pages on social networks. You can take one of them as a basis or all at once, adapting to the characteristics of your business and the tasks that you set for it.
Idea 1. Pranks
Make giveaways regular for your pages. Set the frequency yourself: daily, once a week, once a month. So you can constantly maintain interest in your pages from the target audience. What competitions to hold? There are many options for social networks today:
like or comment on posts;
share your post with friends;
tag a friend;
fill out the form with contact details on the landing page of the site, etc.
Assignments should be easy and quickly implemented. At the same time, they should not contradict the rules of the platform (be sure to study the relevant section on the platform of your choice). What to offer as a reward? The most logical solution – your goods or services as a gift or the opportunity to purchase them at a good discount.
Before launching a project, think over the strategy to the smallest detail. Determine what is your goal? Want to get more followers, or are you interested in user-generated content, collecting contact information, or directly increasing orders? The tasks of the competition must fully correspond to your goal. So, if the task involves attracting visitors, then it will be enough to ask them to like, leave a comment or a photo in your feed. Review the results after each competition. Maybe next time you should make some adjustments to the strategy.
Idea 2. Influencer Marketing
Invites the involvement of famous people who can be attributed to opinion leaders. It is believed that if any influential person, public figure uses certain goods, services, then they become much more attractive to other members of the target audience. As an example, if you manage to prove that some well-known person orders flowers in your shop, you can be sure that the level of orders from other people will immediately go up.
It will not be as easy to implement such an idea as the previous version. So, initially you will need to contact your subscribers and offer them to use your services, purchase goods for free or at a discount in exchange for posting a photo in your feed. If we talk about flowers, then provide tangible discounts on bouquets when posting a photo. The number of offers should be large (100, 1000, or even 10,000 subscribers, depending on the size of your business), but limited. To maximize the effect, it is necessary to allocate a certain budget in order to attract influential people. 2-3 people will be enough.
Idea 3. Engage user-generated content
Creating relevant, useful and interesting content – quite a difficult task that needs to be implemented by business representatives. Pass it on to your subscribers. So you can find out what exactly interests them, you can form a community around your name with common interests, creative ideas. Believe me, the client will be pleased to see his own note, idea, offer or photo on your page.
But before implementing this strategy, be sure to check with the subscriber whether he would be against the use of his photos and materials. Moreover, when placing such posts, focus on the buyer himself, and not on your product. We also invite you to get acquainted with the SMMplanner program for autoposting on social networks. With its help, you can automate your routine tasks of page promotion.
Idea 4. Increasing the level of our own expertise
Your posts should be really useful to the target audience, attract their attention. And the point here is not only a bright picture, a beautiful description, but also his expertise. So, continuing the topic of colors, you should find out exactly what options your subscribers are interested in. Tell interesting facts about certain plants, tell me how you can keep the bouquet fresh for as long as possible at home. Be sure to pay attention to which flowers and who can cause allergic reactions. Tell us, bouquets with what composition at what time of the year are most profitable to buy. All your content should be aimed at convincing users of your expertise. Here are some simple guidelines:
Find out the interests of your target audience. To do this, you can use contests, polls, community discussions and other tools.
Think the content down to the smallest detail. It should be fresh, useful, interesting and directly related to the goods or services you offer.
Restrain direct, intrusive advertising. Everything should look like you are just talking about a topic that you are interested in and in which you are well versed. But the desire to order the appropriate product or service from you will already arise among users in a natural way, without any coercion.
Idea 5. We actively use humor
Even the most useful and professional posts will not attract the attention of the target audience if they are dry and boring. Add a touch of humor to them and you can spice them up and increase user engagement. Cheerful, good-natured marketing will always attract people, increase brand awareness. But the main thing here is not to get too carried away. And relevance is also important. Great solution – use of memes. Find solutions that will intersect with your products and add them to your posts from time to time.
Yes, creating funny content is not as easy as it might seem at first glance. And here the help of creative specialists can be useful. You can start with small videos and gradually move to professional videos. We supplement the videos with short witty captions. Instagram is really full of content like this, you can get some ideas there. Choose your jokes very carefully – they should not be offensive. There are free funds – entrust these works to specialists.
Idea 6. Maintain live communication with the audience
The banal posting with useful information quickly gets boring. You need to think through every detail of your message to subscribers. Involve them in your story, encourage them to enter into condemnation, to convey their own point of view. Do not leave comments unanswered. This will let you know that you value the participation and opinion of each of them. As an example on our topic with bouquets. A man made an order, posted a photo with a bouquet. Don't pass by. Write something like "a smile suits you", "a bouquet is a great addition to your stylish look", "you can immediately see that the chamomile – your flower" if a bouquet of daisies, etc.
Yes, building relationships with clients takes time, creativity, and effort. But believe me, the result of this will exceed your expectations – you will get regular customers, that is, those who will return to you again and again with orders. Isn't that what you were aiming for?
Idea 7. Showcase your excellence
Constantly show your followers how good you are at what you do. And here it will not be enough just to post regularly photos with bouquets. Show your other sides, the versatility of ideas, the richness of imagination. Alternatively, you can develop the company in favor of protecting the environment. Actively promote the theme of not using plastic and other materials that take a long time to decompose. Show how beautiful and natural a bouquet without packaging can look, offer paper, glass as an alternative, refuse bright tinsel, replacing it with wooden plates with individual wishes, etc.
And remember: any of your ideas must be supported by action. So you can find like-minded people and, accordingly, regular customers. And yes, be prepared for the fact that your ideas may cause a negative reaction from users, because how many people, so many opinions. So they're just not your customers. Focus on those who will really support you.
Increasing the effectiveness of promotion in social networks
Everyone who has been promoting in social networks knows how important it is to reach the target audience as much as possible. And to implement this using one account is not possible. Therefore, specialists and business representatives use such a tool as multiaccounting. But so that the social network does not reveal multi-threaded actions and does not block your personal pages, the work should be done through mobile proxies. They will become a reliable intermediary between you and the Internet, replacing the real geolocation and IP-address with their own technical parameters. Thanks to the dynamic change of addresses, your multi-threaded actions will not be noticed by anti-fraud systems. And this means that you can work without any restrictions.
And the use of mobile proxies in practice provides:
high level of security: you can not be afraid of any unauthorized access;
preserving anonymity when browsing the Internet;
higher connection speed;
Effectively bypass regional locks.
Only in work it is worth using reliable private mobile proxies. Free servers will not provide you with either efficient operation or security due to their general availability. Therefore, we recommend that you opt for mobile proxies from the MobileProxy.Space service. Here you can get acquainted in detail with the functionality, tariffs and make sure that this is the best solution that the modern market offers Internet users and those who specialize in promotion in social networks, in particular.
---
Share this article: