XIMERA anti-detect browser: advantages and features of installation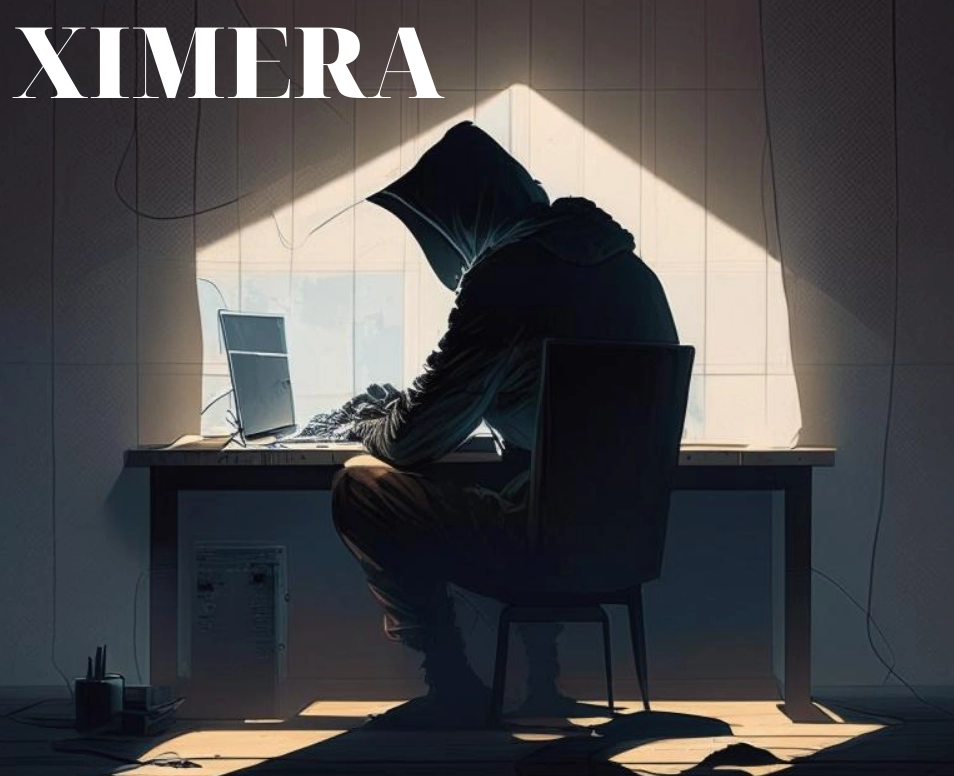 Every day more and more ordinary Internet users are thinking about the issue of ensuring their own security and anonymity on the Internet. Understanding that all browsers freely collect information about computers, laptops and other devices from which you access the network makes you look for advanced technical solutions to avoid this. What happens if you don't pay enough attention to it? You will receive intrusive mailings, your data may end up in the hands of intruders (when the connection is intercepted), malware may get onto your PC, etc. We will not talk about all the dangers that threaten the modern Internet user, but believe me: they quite a lot.
Now we will dwell in more detail on how to ensure a high level of anonymity and security in the network using the anti-detect-browser+mobile proxies combination. In particular, we will consider the XIMERA application, its advantages, installation and operation features. Let's talk about a drawback that can be easily and reliably eliminated by additionally connecting mobile proxies to the work.
Getting acquainted with XIMERA anti-detect browser
Anti-detect browser itself — this is the same browser as Yandex.Browser, Google Chrome, Opera, Firefox and many more. The main difference is that such applications are able to change the user's real digital fingerprint (fingerprint) to completely different parameters, as a result of which activity on the network of another person is simulated. We are talking about the operating system used, date and time, language and many other indicators that can lead to one or another person. It is noteworthy that all these parameters will be quite real, that is, the system will not have any suspicions, which will significantly expand the capabilities of users when working on the Internet. Notably, anti-detect browsers can create separate digital identities for each tab opened on your device. That is, all indicators, including fingerprints, cookies, cache, time zones will be individual for each window.
All these features are also inherent in the Chimera anti-detect browser. Among the main advantages of this solution, we highlight:
Ensuring absolute confidentiality when visiting any Internet resources. This anonymous browser replaces your fingerprint with another one. That is, the system receives very real user data, but it has nothing to do with you personally.
Ability to use as a data store. Information from browser profiles will be stored in an online database. If you wish, you can also create your own database on your computer.
Manage multiple with profiles. You can create from one application access to different unique Internet browsers, while setting the structure you need. That is, each of your visits to different sites will be unique.
The ability to create and manage simultaneously an unlimited number of personal pages on social networks, trading platforms, message boards, cryptocurrency exchanges, gaming services, bookmakers, forums, etc. Increase the efficiency of account promotion and profit levels by several times.
Maintain data synchronization. You will be able to access browser profiles from any of your devices, regardless of where they are geographically located.
The ability to create team accounts. A very convenient solution if several specialists are working on one project. You can create one account by assigning certain access rights to each of the participants by login and password.
Emulation of real prints. We said that the generator automatically generates a new digital identity based on very real data. As a result, a truly "live" a profile that does not arouse any suspicion among the bots of the system. You don't have to worry about account blocking. Once again, we want to draw your attention to the fact that XIMERA automatically creates digital prints, that is, you do not need to spend this time and effort on your own.
With all this, the anti-detect browser itself does not get access to your personal data. All confidential information will be stored with you, which minimizes the likelihood of its leakage (unless you make some kind of mistake in your work and provide the attackers with your data yourself). In the event that you accidentally lose access to your personal account, it can be quickly restored. To do this, you will need to use a special key that will be issued to each user upon registration.
Peculiarities of installing XIMERA antidetect browser
We would like to draw your attention to the fact that the Chimera anti-detect browser uses such technology as cryptography in its work. We are talking about advanced methods of data encryption while maintaining their integrity. It is thanks to cryptography that the real digital fingerprint of the user changes to another, which ensures the confidentiality of actions on the network. That is, it is initially necessary to generate this very cryptographic key, on the basis of which, in the future, the browser will create an individual fingerprint when going to certain sites.
To start the XIMERA antidetect browser, you will need to download the installation file from the official website. Next, go through the standard registration procedure and buy a subscription. On the last point, we would like to dwell in more detail. Today, the developer of this software offers 4 subscription modifications:
Standard.
Prime.
VIP.
Infiniti.
All these packages differ from each other in price and the number of working profiles that you can create with their help. More detailed information is given in the description of each tariff on the official website of the developer. But we will only note that the standard package includes the ability to create 100 accounts. And this means that most of the users of such opportunities will be more than enough to ensure anonymous and stable work on the Internet, including when conducting professional activities. In addition, the subscription can be changed at any time, if necessary.
But along with all the advantages, convenience and simplicity in subsequent work, the XIMERA anti-detect browser, as well as in all other applications of a similar principle of operation, has one significant drawback — they do not replace the real IP-address of the user device. The fact is that the site's security system primarily pays attention to the address from which the resource is accessed. This means that if you create 10 20 or even 100 accounts with unique fingerprints that cannot be faulted, the anti-fraud system will still detect you, because all these pages will be processed from one IP. As a result, the entire network will be banned. How to prevent this? Connect mobile proxies in addition to work.
Choosing reliable mobile proxies for working with the Chimera antidetect browser
Dynamic mobile proxies — this is the best option for working together with anti-detect browsers and the XIMERA application in particular. We are talking about an additional connection to the operation of the intermediary server, which will replace your real IP address and its corresponding geolocation with its own technical parameters. Such a substitution can be performed every time you connect to the network, automatically after a certain period of time, forcibly through a special link. It all depends on which option will be more convenient for your work.
That is, by connecting the anti-detect-browser + mobile proxies to work, you get guaranteed security and anonymity of working on the Internet, the ability to bypass any regional restrictions, gaining access to sites from all over the world. You will also be able to freely work with multiple personal pages without fear of running into a ban from anti-fraud systems.
The last question that we will touch on in this review — What mobile proxies should I choose to work with the Chimera anti-detect browser? We want to warn you right away about all the risks that you will be exposed to if you decide to use free proxies. The thing is, they are public. They are used by a large number of other people at the same time, which negatively affects the connection speed, reliability and security. In addition, the addresses that they allocate to users are most likely already identified by the system and blacklisted. list. This means that your attempt to access the Internet from them will be immediately blocked. Use the proxy-checker to make sure one option or another is available. But even if at the moment such a free server is working, there is a high probability that it will disappear in the near future and you will have to re-search for an option, perform all the settings, waste time and effort. Will there be a result?
The best solution for collaboration with XIMERA anti-detect browser by MobileProxy.Space
You can still use free proxies for a short time on the web, but if you are looking for stability, security and reliability, mobile proxies from the MobileProxy.Space service are the best solution. In this case you get:
personal dedicated channel with unlimited traffic: you will use it exclusively;
simultaneous operation via HTTP(S) and Socks5 protocols, which is implemented by connecting to parallel ports;
access to a floor of more than a million IP-addresses with different geolocations from different countries and regions of the world;
the ability to configure automatic change of IP-address in the interval from 2 minutes to 1 hour;
the ability to use the forced change of address through a link from your personal account;
the ability to change the operator of cellular networks and geolocation directly in the workflow to effectively bypass regional blocking;
a 24/7 technical support service that promptly resolves all issues related to the operation of mobile proxies;
possibility to purchase a package of services for 1 day, 1 week, 1 month, 3 months, 1 year with a simple and quick renewal (note that the longer the purchase, the cheaper one day of use will cost you).
More details about all the features of mobile proxies from the MobileProxy.Space service can be found at the link https://mobileproxy.space/user.html ?buyproxy. Also, potential customers are offered a free two-hour test. Use it to make sure you've found the best solution for your XIMERA anti-detect browser and more.
---
Share this article: