Antidetect-browser Undetectable for efficient Internet browsing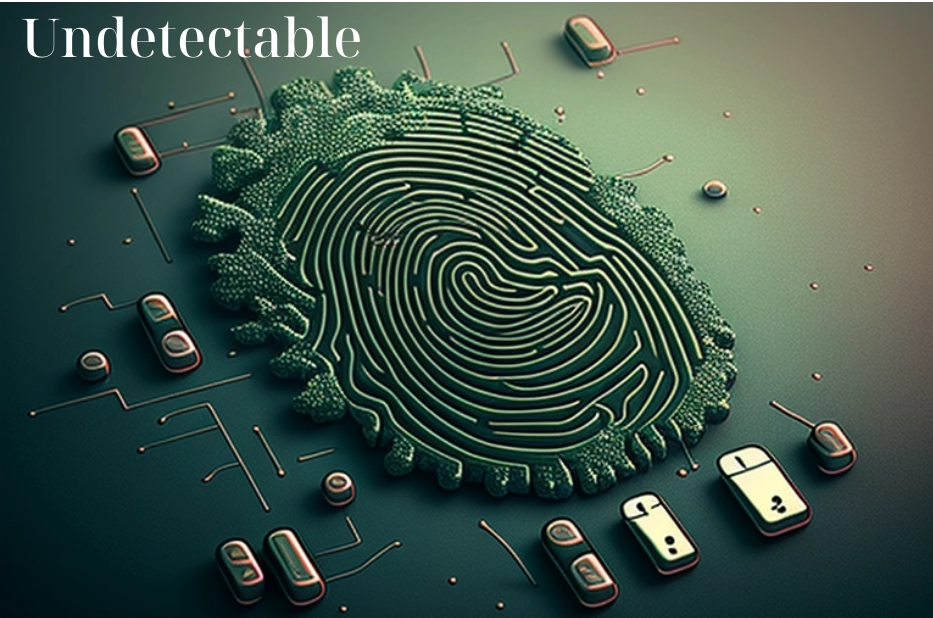 Anonymity and security of networking – key requirements of today. This is relevant not only for ordinary users who are looking for news, interesting and informative information, or any other content on the Internet. Online privacy is also very important for people who work online: webmasters, marketers, CEO-, SMM-specialists, affiliates, and many others. If you hide your identity when accessing the Internet, you can ensure the security of your user data and prevent malicious software from getting onto your device. With the right approach, it also provides an effective bypass of regional blocking, the ability to use a tool such as multi-accounting.
The modern IT-market offers a lot of solutions designed to ensure the anonymity and security of working on the Internet. And now we will dwell in more detail on such a moment as antidetect-browsers. In particular, let's look at one of the latest innovations in this category, the Undetectable program. Its functionality will be more than enough for both ordinary users and professionals. And we will also show you how to ensure absolute anonymity of working on the network by additionally connecting mobile proxies.
Who should use the Undetectable antidetect browser
Before proceeding to get acquainted with the features of the Undetectable software itself, let's say a little about the anti-detect browsers themselves. So, we are talking about software that can mask your digital fingerprint (Fingerprint) by replacing your device data to the parameters of another. We are talking about the type and version of the operating system used, the browser, the amount of RAM, the installed language, the date and time, and many other parameters. Thanks to this, a new digital identity is formed.
That is, anti-detect browsers and Undetectable, in particular, do not prevent sites from obtaining a digital fingerprint. They simply provide the resource with other data, quite real, but not relevant to you. Thanks to this, your actions will not cause any suspicions from anti-fraud systems. That is, you can work calmly, but at the same time be sure that it will be impossible to identify you and, accordingly, apply any sanctions, including blocking. It will also not be possible to link user actions on different sites, which will not allow establishing a digital footprint if cookies are used.
The developers of the Undetectable anti-detect browser approached the solution of their problem in the most comprehensive and versatile way. This allowed them to create a product that covers the interests of every Internet user. In particular, the benefits and convenience of its use will be appreciated by:
SMM-specialists and Internet marketers. Undetectable will provide the ability to work simultaneously on the network with several accounts, will allow you to use programs to automate actions: placing likes, auto-posting, etc.
Specialists in the field of targeting advertising, webmasters. These are the specialists who constantly face a huge number of bans on different services due to working with large volumes of traffic, which in itself will cause violations.
Business representatives who work with e-commerce tools post ads about goods and services on bulletin boards. Multi-accounting will also be useful here.
Professional privateers, bonus hunters. Using the anti-detect browser, it will be possible to take part in the starting sales of the same cryptocurrencies from different profiles, various activities, the passage of which is rewarded with tokens. It will be possible to make multidirectional bets from different accounts in bookmakers, increasing your chance of winning.
Ordinary users. Undetectable will provide reliable protection of personal data, allow you to effectively bypass regional blocking, gain access to resources that are currently prohibited in your country.
As you can see, there are many possibilities and there is probably something that you are looking for when working on the network. Now let's dwell in more detail on the advantages of Undetectable itself. We also invite you to get acquainted with other antidetect-browsers that you can use in your work.
Benefits of the Undetectable anti-detect browser
We have already said that the modern IT-market offers many solutions in the field of anti-detect browsers. And in order to become a full-fledged competitor to long-standing and stable software, developers of new products have to innovate, offer unique "chips", special characteristics. So did the creators of the anti-detect browser Undetectable. Among the distinctive features of this software, we highlight:
Minimum chance of getting a hardware ban. Today, among the anti-fraud systems of social networks, messengers, a very popular method of diagnosing users, which involves checking the characteristics of a PC and a smartphone. If matches are found, the profile is immediately blocked. Thanks to the substitution of digital fingerprints, Undetectable will form a new digital identity that cannot be identified.
Simple, fast and convenient import, export. It will be very convenient for professionals who work in a team. Just a couple of clicks – and your work is already at the disposal of a colleague.
Multi-accounting. Using the anti-detect browser, you can simultaneously work with dozens or even hundreds of personal pages. Just open a new window and start working as a new person right away.
The ability to replenish the configuration database automatically. Already in the basic (free) Undetectable package there are several configurations. But if their capabilities are not enough for you, you can additionally buy what you need in the built-in store of the program.
The presence of a simple and intuitive profile manager. Everything here is arranged as logically as possible. The developers have taken into account the complaints of users of other anti-detect browsers.
Support for two operating systems Windows and Mac OS, fast data transfer and conversion, the ability to work both independently and in a team.
Cookies are automatically warmed up. The fact is that if you decide to immediately go to the site without collecting cookies from other sites before that, the system may suspect something is wrong and will monitor your actions more carefully. Undetectable will collect a variety of cookie configurations in advance, connect them to your profiles, which will ultimately have a positive effect on the – it will rise noticeably. You only need to perform basic settings for the bot. In particular, you will need to specify the sites from which you would like to collect cookies.
A simple and fast anti-detect browser Undetectable will be in the settings. You will need to download this software to your computer, in the "Documentation" section; get acquainted with the general provisions and popular questions, as well as the answers to them. There is also a technical support service that will quickly respond to your requests and provide competent assistance.
How to get the most out of your network?
But, despite all its manufacturability and innovation, the Undetectable anti-detect browser by itself cannot guarantee you protection from a ban and complete anonymity. No matter how many unique digital profiles you create, the system will easily identify you if all actions come from one IP-address. By the way, you can check your IP-address here. Therefore, in conjunction with Undetectable, you must use reliable private proxy servers that will reliably hide your address and location. And one of the best solutions in this direction – mobile proxies from the MobileProxy.Space service. In this case you get:
personal dedicated channel with unlimited traffic and access to almost a million IP address pool;
quick and convenient IP change by timer (automatically, in the range from 2 minutes to 1 hour) or through a link from your personal account (forced);
simultaneous operation via HTTP(S) and Socks5 protocols: connected via parallel ports;
simple change of geolocation and network operator directly in the workflow;
the ability to contact the 24/7 technical support at any time.
Click https://mobileproxy.space/en/user.html?buyproxy for more details on the features mobile proxies and order a suitable package for any period of time. Now you can safely start working on the network: the Undetectable anti-detect browser and MobileProxy.Space mobile proxies guarantee you complete anonymity and security of actions, protection from a ban, bypassing blocking.
---
Share this article: