The best anti-detection browsers: a selection of options that you can trust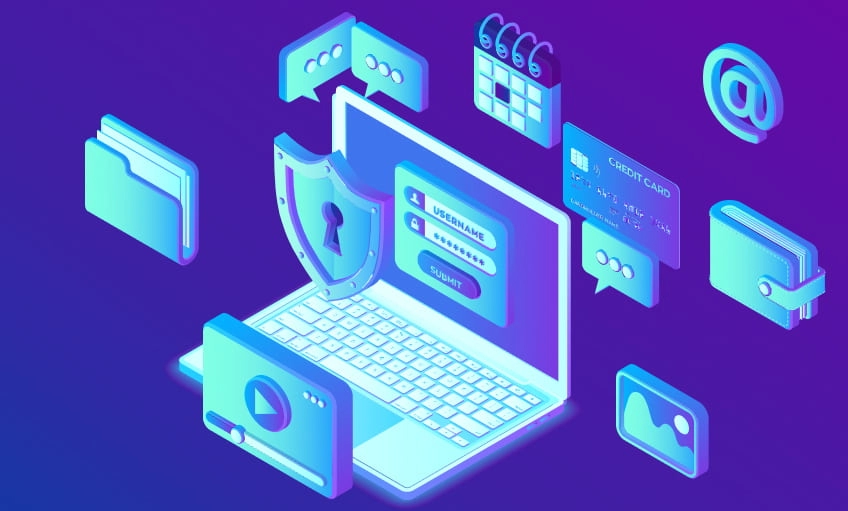 In the work of arbitrators, SEO and SMM specialists, marketers, a product such as an anti-detect browser is often used. For its intended purpose, it is identical to the Google Chrome, Firefox or Yandex Browser search engines we are familiar with, that is, it provides Internet access. But there is also one significant difference - the ability to change the fingerprint of a real user, thereby imitating human actions. Modern antidetect browsers are capable of creating separate accounts for each tab. This means that time zones, cookies, cache, fingerprints, used IP addresses and other personal information of the user will be individual for each working window.
Now let's get acquainted in more detail with the functionality of anti-detect browsers, we will give a selection of the 10 best services that are guaranteed to provide reliable and stable work on the Internet without the risks of blocking.
Why do we need anti-detection browsers
Using antidetect browsers instead of classic search engines, you can:
Effectively bypass anti-fraud systems. They allow you to replace the fingerprint at the software level, eliminate the need to use remote servers, reduce to zero the probability of blocking search engines while working with multiple accounts. Thanks to anti-detection browsers, your pages are easily checked by a neural network, which avoids manual moderation.
Guarantee of high anonymity. The fact that social networks collect personal data about users is no secret to anyone. And this information often goes beyond the site without the knowledge of the person himself. Thanks to the substitution of real data, users of anti-detection browsers provide themselves with complete privacy.
Automated page promotion. The promotion of pages in social networks requires a lot of time for routine and similar work. The situation becomes much more complicated with multiaccounting. But with the help of an anti-detect browser, you can automate these works, form activity around your pages, and provide yourself with positive feedback. All this will have a positive impact on the level of sales of goods and services.
The formation of a referral farm. Many users today specialize in creating fake pages in order to perform certain actions from them: registering on the site, placing likes, subscribing to mailing lists, etc. But the sites are constantly struggling with automated actions, multiaccounting. In order for your efforts not to come to "no" and you could not get blocked, it is worth using an anti-detection browser in your work.
Providing convenient teamwork. Most modern anti-detection browsers involve interaction with other users. You will be able to share profiles and fingerprints with them, which will provide increased convenience in work, help you plan your promotion strategy competently.
Now that you know what antidetect browsers are and what you can get from using them, you can proceed to get acquainted with the top ten products from this category.
Getting to know the best anti-detection browsers
According to most experts, the TOP 10 antidetect browsers include:
Gologin.
MultiLogin.
ANTBrowser.
Indigo Browser.
Ghost Browser.
Kameleo.
Identory.
Linken Sphere.
Sw Spy Browser.
Accovod.
MASQ Antidetect
Let's get acquainted with each option in more detail.
Anti-detection browser Gologin
Gologin allows you to hide and control digital fingerprints by replacing them. Thanks to this, a new Internet identity is being formed, for which it is impossible to identify a real user. The number of profiles available for creation is unlimited here. At the same time, each of them is provided with an individual fingerprint. Due to the fact that the profiles will not overlap with each other in any way, the possibility of blocking accounts is excluded.
Antidetect browser MultiLogin
MultiLogin will provide the possibility of simultaneous work with more than a hundred personal pages. This is a kind of mix of two classic browsers - Chrome and FireFox. Allows you to track activity over the past week, effectively bypasses the blocking of social network bots. If you plan to promote no more than 10 pages at the same time, you will be able to use this product completely free of charge. If more, you will already have to pay.
Anti-detect browser ANTBrowser
ANTBrowser was developed specifically for working with multiaccounts. Its basis is the FireFox browser. With it, you can log in to your profile from any device. Each account is allocated a separate unique IP address and a set of parameters, which creates a picture of working from a real computer. Thanks to the preservation of cookies and cache, you will be able to return to the place of work where you left off at any time. This browser can effectively handle proxy management, account cloning, and parameter synchronization on all devices.
Antidetect-Indigo Browser
Indigo Browser is one of the best solutions for use by arbitrageurs. It is distinguished by its wide functionality, simple and logically structured interface. In our entire collection, this is one of the few browsers with Russian-language technical support. The software is very simple and easy to use. Even a person without special practical skills and knowledge will be able to understand it. Registration will require only a couple of clicks from you. At the same time, a high level of anonymity is guaranteed.
Anti-detection Browser Ghost Browser
Ghost Browser is a browser that uses the technical capabilities of Chromium. It is highly adaptable to work with different Internet resources belonging to the same brand, which are promoted on the network for the same key queries. But here you will have to buy separate proxy plugins and manually enter useragent from your personal database. This moment will cause a number of inconveniences in the case of a consistently high data flow. But for the price, this option will be one of the most affordable in our selection.
Kameleo Anti-detection browser
Kameleo is a software with extensive functionality, support for Chrome, FireFox, Safari browsers. Guarantees 100% confidentiality of work on the network. Proxy authentication on the HTTP protocol is provided. But for the price of using such an option will not cost you cheap.
Identory Anti-detection Browser
Identity is a universal solution for those who specialize in multiaccounting. It is built on the basis of the Chromium browser, receives updates with a frequency characteristic of Google Chrome. It works with different sites, platforms, is endowed with an abundance of options that increase the simplicity and convenience of work. And it also provides local data storage, the ability to create an unlimited number of personal pages, the presence of profiles of mobile gadgets.
Anti-detection browser Linken Sphere
Linken Sphere is one of the latest innovations in this category. The optimal solution for all professionals who work in Google AdWords and Facebook. But you have to be very careful with the authentication data. If you lose them, you will not be able to restore your profile. Another point that requires special attention – payment for anonymity will need to be made exclusively in bitcoins.
Anti-detection Browser Sw Spy Browser
The Sw Spy Browser antidetect browser was originally developed for use by SMM specialists. But its functionality, convenience, simple and fast proxy configuration for each open Internet page, generation of cookies and useragent for them have made this product in demand among other active Internet users. One of the very convenient moments is the presence of embedded social networks in the browser. There are all popular solutions. There is Russian-language technical support. Here we are talking about buying – purchased once and use it constantly.
Anti-detection browser Accovod
Accovod attracts the attention of users with its low cost and wide functionality, stable simultaneous work with multiple accounts. Allows you to connect your own proxies to work.
MASQ Antidetect
MASQ Antidetect – a new antidetect browser that will appear on the market in 2022. The program allows you to reliably hide your real identity on the Internet and provides the highest level of anonymity. The creators of the service guarantee maximum protection against any identification attempts.

MASQ is ideal for both beginners and large teams. It is intended for use in areas of activity where many accounts are required simultaneously. The tool will help when working with traffic on sites such as Facebook*, Google Ads, TikTok and other advertising platforms, for bonus hunting in casinos and bookmakers, multi-accounts on message boards or testing the vulnerabilities of anti-fraud systems.
Summing up the results
To find an anti-detection browser suitable for work, you need to know what tasks you will face. But you also need to understand that all the products considered are paid. Yes, you can use hacked versions that you can easily find in torrents or pick up free products. But will they justify your requests? Very doubtful. Only high-quality products can guarantee stability and functionality in operation.
But in any case, you should understand that the effectiveness of any anti-detection browser involves the use of intermediary servers. Mobile Proxy service.Space offers the best mobile proxies at competitive prices and with round-the-clock technical support. To get acquainted with the functionality, test the product for free and order a proxy, follow the link https://mobileproxy.space/user.html?buyproxy.
---
Share this article: