Configuring a proxy when entering a virtual machine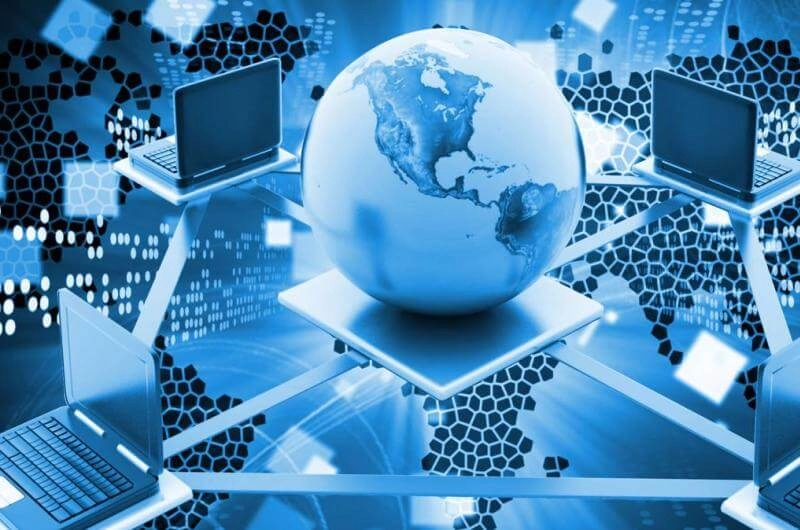 Virtual, cloud technologies are actively used by modern users. So, if you are faced with the task of creating and deploying applications in the cloud, if you need to test new operating systems, including beta versions, create an OS backup, run programs on systems that were not originally designed for this, then all this work should be done on virtual machine. Also, with their help, software developers will be able to create a completely new environment to simplify and speed up the execution of development scenarios or product testing.
Now let's take a closer look at what a virtual machine is and its advantages. We will tell you why it is worth organizing work with it through mobile proxies. We will show you how to make the appropriate settings correctly.
Why you should use a virtual machine in your work
Virtual Machine – it is a computer file (image) that imitates the operation of a conventional personal computer or a remote server. So, it contains dedicated resources for memory, CPU, storage, which are borrowed from the physical machine. Such a machine can work as a separate computing environment, running a different operating system, or it can act as a platform for the work of several people. However, the hardware of the virtual computer does not affect the functioning of a regular physical device in any way.
Using such a solution in practice will allow you to run Linux OS in a virtual environment while you have Windows installed or use earlier versions. Virtual machines are characterized by increased flexibility, portability, which is manifested in practice by the following advantages:
savings on real hardware: no need to develop additional physical infrastructure, maintenance costs, energy costs are reduced;
high variability and speed of work: you can very quickly launch a new environment for developers, speed up testing, implementation of development scenarios;
minimizing downtime: they can be moved on one PC from one hypervisor to another, making them optimal for backup;
scalability: you can easily add additional virtual or physical servers, evenly distribute the load;
sufficiently high level of security: if the virtual machine "hooks" a virus, it will not seep into your physical device.
Like a regular PC, a virtual machine will get its own IP address. That is, when working on the Internet, it will look quite real. For stable and efficient functioning here, as well as on a physical machine, it is also worth using mobile proxies. This is the simplest solution that will ensure the anonymity and security of networking, bypassing regional blocking. Now let's move on to how to correctly configure the proxy server settings when entering the virtual machine.
Sequence of actions for setting up a proxy when entering a virtual machine
When working with a virtual machine, you should also initially use anti-detect browser – special software that will ensure the replacement of real digital prints with others in order to create a new image on the network. For anti-fraud systems, such profiles will look quite natural, but they will have nothing to do with you. Proxy settings will be performed directly in the antidetect browser. Let's take the VMLogin application as an example. Initially, we need to register in it, download and install it on our PC. Next, perform the actions in the following sequence:
Go to the VMLogin program, log in, that is, enter your email address and password.
In the vertical menu on the left side of the working window (highlighted in blue), select the "New Browser Profile" tab. After that, in the main window we find the option "Create a new profile".

A new window "Basic configuration" opens in front of you. Click on the "Proxy Server Settings" button. We translate the slider next to the inscription "Enable proxy server" from inactive to active. Next, fill in the appropriate boxes: type of proxy protocol, IP address, port. You also need to enter your login and password from your private proxy account, if you have not disabled authorization.
Click on the "Test proxy" button. If you entered all the parameters correctly and the result of the check confirmed that the proxies are active, click on the "Save" button.

It is all. This completes the proxy setup for accessing the virtual machine. Please note: all work must be carried out from the virtual machine, because our task is precisely to change its IP address. It remains only to choose a reliable server for work.
Choosing reliable mobile proxies for working with a virtual machine
The stability and efficiency of your work with the virtual machine will directly depend on which proxy servers will be connected to this process. So, free options are immediately thrown out of consideration due to very low reliability. You will get more problems than good from them: low connection speed, high probability of blocking, instability in work, etc. In order not to risk, use one of the best solutions for today in terms of functionality, reliability and price – mobile proxies from the MobileProxy.Space service. Among their features, we highlight:
providing each user with a personal dedicated channel with unlimited traffic and access to almost a million pool of IP addresses;
simultaneous operation via HTTP(S) and Socks5 protocols: both personal data protection and regional blocking bypass are provided;
the ability to set up a change of IP address by timer with a frequency of 2 minutes to 1 hour, or a forced change of addresses upon request from a personal account;
Convenient and fast rotation by geolocation, cellular network operator, directly in the workflow.
Click on https://mobileproxy.space/user.html?buyproxy for more information on mobile proxy, functions, tariffs, as well as order a free 2-hour testing.
---
Share this article: