Cryptocurrency Optimism: earning maximum with mobile proxies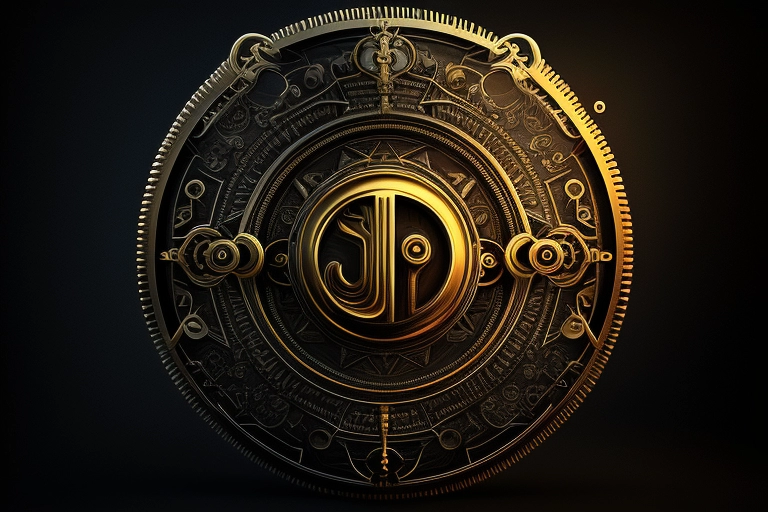 The market for cryptographic currencies is constantly evolving. New virtual coins that appear on the market are becoming more and more technologically advanced, offering owners a lot of earning options in addition to the classic sale and purchase. Now let's dwell in more detail on the project, which is quite attractive in terms of prospects and the possibility of earning money – cryptocurrency Optimism. We will tell you how to make money on it, we will show you ways to become a participant in quests for additional profit. We will tell you which proxies should be used when working with this token in order to get a stable and good level of income. But, first things first.
Introducing the Optimism Cryptocurrency: Highlights
Optimism – a high-speed scalable blockchain built on the technical capabilities of the Etherium network. Today this project is at the stage of stable and confident development. Millions of dollars of investments have already been attracted and this is not the limit, because the prospect is quite impressive. This can be confirmed by the results of global network tests, which are regularly conducted by developers. Today, this token is at the mainnet stage. But the developers decided to provide users with additional opportunities for earning. Most likely, this was done in order to maintain the interest of the target audience in the project. But, it doesn't matter anymore – the main thing is that they succeeded, in particular thanks to special quests. They should introduce users to the Optimism ecosystem.
It is known that this cryptographic platform allocated about 14% of the budget for cases for users. That is, participants in quests can make a profit, and a very substantial one at that. It is guaranteed that each user who completes the quest will receive a mint of NFT as a prize. The tests are presented in the form of quizzes, contain tasks of different levels of complexity: from linking a wallet to receiving a deposit in the amount of several thousand dollars.
Now we will give a short guide that will help you in completing the quests.
How to get started getting to know Optimism quests
Are you interested in the Optimism cryptocurrency and would you like to take part in its quests? We recommend getting started with the project by enabling mobile proxies. This tool will allow you to change the real IP address and geolocation, which will ensure stable operation with the service. The fact is that the Optimism platform may not open at all, but this will not happen with a proxy. But here the choice should be made on a private server, not a public one. Although the latter will be free for users, it will not ensure the security and anonymity of work, and will not allow you to effectively bypass regional blocking. In addition, there is a high probability that IP-address that you will be "given" public servers may already be blacklisted; search engines and will be blocked at the first attempt to enter.
That is why we recommend choosing private mobile proxies, in particular from the MobileProxy.Space service. In this case you get:
private dedicated channel with unlimited traffic;
access to a huge pool of real IP addresses of mobile network operators;
automatic change of addresses by timer: configured through your personal account in the range from 2 minutes to 1 hour;
forced IP change by GET request through the user's personal account;
simultaneous operation via HTTP(S) and Socks5 protocols: ensured by operation via parallel ports;
the ability to change geolocation and mobile network operator directly in the workflow: it helps to create an unlimited number of profiles for work.
But the most important thing is that with them you provide yourself with a stable work with the Optimism cryptocurrency and will be able to take part in quests without any restrictions. By scaling your actions, you can get the maximum material benefit. Follow the link https://mobileproxy.space/en/user.html?buyproxy to learn more about mobile proxy functionality from MobileProxy.Space and purchase them for yourself for any period of time, from 1 day to up to a year with a quick and profitable renewal.
Brief instructions for completing Optimism quests
Any quest will begin with a quiz. It is necessary, simply following the instructions, to click on everything that will appear on the screen until a green check mark appears on it. Everything is intuitively clear here, so we will not stop our attention at this point. Let's dwell directly on the quests themselves. There are several of them here:
Stargate. Initially, we go to the bridge to deposit 100 USDT to the Optimism balance. Next, you need to fill out a standard transfer form. To complete the first quest, all that remains is to minify the NFT.
Uniswap. The passage of this quest involves conducting 2 swaps across the bridge in the amount of $ 20 each.
Pooltogether. Assumes a deposit of $20 or more. It will need to be kept in the pool for at least 3 days. Next, we go through the quiz, which we already talked about above and mint the NFT.
Velodrome Optimism Quest. It is necessary to replenish the wallet for $ 20 through the stable pool and immediately add it to the stake. Now it remains only to subscribe to Twitter and pick up a well-deserved reward.
Synapse. Here everything is exactly the same as in the previous version. The only difference – there is also an addition of liquidity through the ethereum. The deposit is also $20
Quix. A prerequisite for this quest – buying NFT worth 0.1 ETH and subscribing to the official twitter of the Optimism cryptocurrency. For the quest, you minify NFT, and you get another coin on a third-party resource qx.app.
QiDao/Mai Finance Optimism Quest. It will be necessary to invest in 100 dollars of Optimism or Etherium and hold for 7 days. After that, we subscribe on Twitter and Discord. That's it, mintim NFT.
Rubicon. To complete this quest, you will need to exchange any cryptographic currency through Rubicon. The transaction must be at least $20 (equivalent). After that, we go to the pool to add liquidity for the same $ 20. Subscribe to the discord channel or Rubicon twitter.
Lyra. It is proposed to conduct a deal in the amount of $ 100 and subscribe to the project's Twitter.
Kwenta. Open a futures position in the amount of $100 or more (must be initially deposited on the exchange). It is also supposed to open a short or long position.
Synthetix. We start with a stack of 10,000 SNX coins and collect at least two times the weekly reward. For this, NFT is given.
Perpetual Protocol Optimism Quest. Initially, a trade is opened for 100 USDC or more.
Hop Protocol Optimism Quest. It involves adding liquidity in USDC/DAI/USDT for a different period of time: for 3 months ($200), for 1 month ($500), for 18 days ($1000) or for 9 days ($2000). It is also possible to invest in the Ethereum crypt from 0.2 0.2 ETH for 60 days and up to 1 ETH for 12 days. After that, you can mint NFT.
Clipper Optimism Quest. To receive a reward for the quest, you must fulfill 3 conditions: a $20 spap, adding liquidity for the same amount, and a deposit of the same $20 with a period of 10 days.
Beethoven Optimism Quest. It is necessary to invest in the Rocket Fuel pool the equivalent of 0.05 ETH or rETH and shack it for at least a day. After that, mint NFT.
Granary Optimism Quest. Here you need to make a deposit on the site in the amount of at least $50 in any virtual currency, and then take a loan for $20, subscribe to Twitter and collect your token.
Pika. We open a position on the site for $30 or more, and immediately close it. We carry $ 31 in a steak. You can pick them up in 3 days, although the passage of the quest will be credited to you immediately. That is, you can immediately mint NFT.
Polynomial. A deposit of at least $1,000 is expected for a period of 24 hours or less than $1,000, but for at least a week.
Note that you don't have to complete all of these quests. You can even choose one option. But still, you must understand that the more quests you complete, the more NFTs you will have in your wallet.
One last thing to consider
Along with mobile proxies that should be connected to work with the Optimism cryptocurrency, for more stable and efficient work without blocking and banning, we also recommend using anti-detect browsers. They will ensure the substitution of digital fingerprints, form a virtual personality that will look quite real for the system. Alternatively, you can consider an antidetect browser Identory.
---
Share this article: