EAT: what is it and why is it so important for websites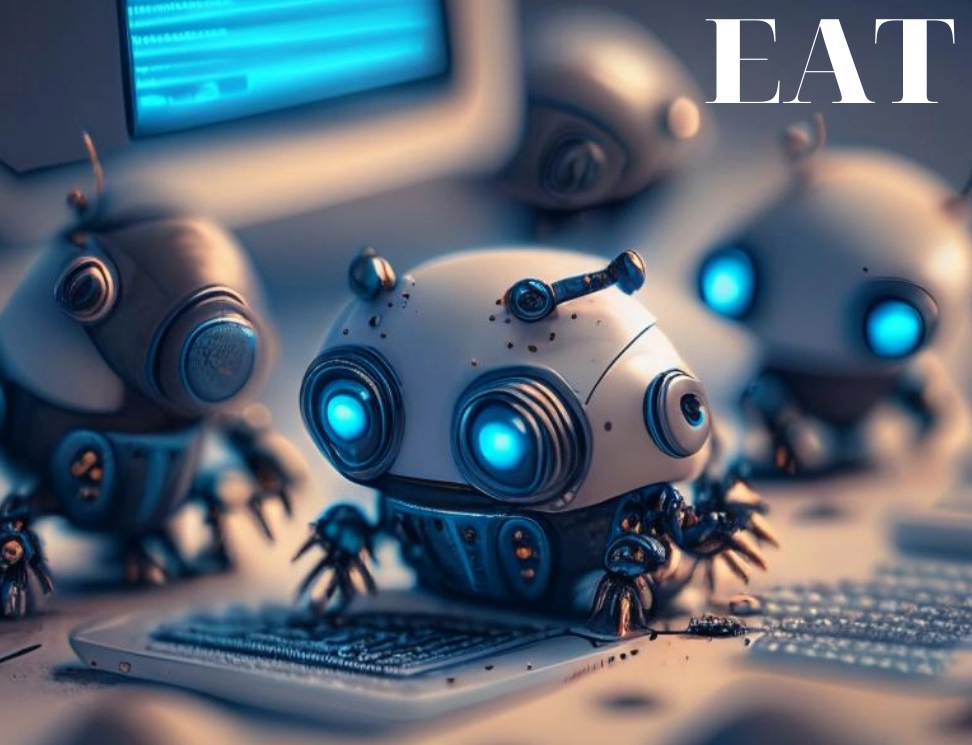 The search engine Google is in high demand today despite the fact that a lot of more modern and technologically advanced browsers have appeared on the market. And in many ways — this is the result of applying the EAT algorithm (expertise, authoritativeness, trustworthiness) — expertise, authority, trust. These are 3 factors that Google uses in the process of determining the degree of trust in a particular Internet resource or brand. The fact is that this search engine really works to provide its customers with the most reliable and professional solutions. It is configured to promote only those web pages that it fully trusts in the search results.
To put it more simply, the concept of EAT implies that only content created by an expert in their field is available in the public domain. If it is a medical article, then it must be written by a doctor or a specialist with a medical education. If this is some kind of technological solution, then it should come from an engineer. To discuss and draw conclusions about art objects can only be a person who really understands this area. That is, Google reserves the right to ask the author to confirm his qualifications. As a result, those companies that demonstrate their knowledge as extensively and expertly as possible will be able to gain credibility and trust of the target audience.
Now let's take a closer look at how you can effectively promote your business using the EAT algorithm. Let's take a closer look at the three main components of this technology. Let's also dwell on how search quality is assessed and how EAT affects the updating of algorithms. Here are some practical tips to help you improve and demonstrate the results of this algorithm.
Getting acquainted with the main components of EAT
Many of you have probably figured out by now that EAT — this is an abbreviation, which in translation from English sounds like expertise, authority, trust. It is in these three words that the rights of a particular company to leadership in its market niche are most accurately displayed. In daily work, the Google search engine uses all these parameters, evaluating on their basis the experience, reliability and authority of a particular Internet resource, the content of a particular page based on its address, as well as the content itself:
Experience. It refers to expert knowledge or skills in a particular area. It is assumed that everyone who offers the market a certain product or service has a sufficiently deep and professional knowledge about it, that is, can be considered an expert in their field. In order to fall into this category, you must demonstrate that your level of knowledge is higher than that of another person, in this case – from your competitor. That is why Google carefully checks your resource and all its pages, setting how much they display a higher level of buildings than their counterparts.
Authority. With this parameter, Google marks sites that you can trust. That is, the information provided on them will be truthful and reliable. If experience simply reflects your level of knowledge or skills, then by measuring authority, the system can see how your business, website, and content placed on it differ from analogues. Judge for yourself: in the event that you want to know the recipe for a dish, you turn to your friend who cooks well. But you won't go to him if you need to change the oil in your car. In this case, you will search among familiar mechanics. It is on this principle that authority on the Internet works. Turning to the network, a person is set to find answers to his questions that can be trusted. That is, it is not enough to trust the experience of people or brands, you need to clearly know that they are the best experts in their market segment. It is on the identification of such patterns that Google will be based in the process of checking your site or a single page.
Reliability. This term hides such an indicator of trust in your brand or website as honesty and truthfulness. That is, it is not enough to create a large amount of content, it is also important to make sure that it inspires confidence in the target audience. Alternatively, if you are looking for a phone and in one of the online stores you find the right model on average 50% cheaper than in others, then this fact will immediately cause you a number of doubts. Quite a legitimate question— where is the trick? As a result, you will not even pay attention to other phone models from this store, as it will lose reliability in your eyes.
It must be understood that it is extremely difficult to restore lost trust. In its algorithms, Google measures this parameter based on backlinks from third-party domains. It turns out that the higher the trust in the domain to which the link leads, the more trust there will be in the domain to which it is linked. In its work on evaluating brand trust, Google uses all the same principles that the average person uses in their daily lives. The one who has repeatedly proved his reliability will deserve the maximum trust.
Search quality evaluators: who are they?
Search Quality Assessors are responsible for reviewing search results after changes are made by a group of computer science engineers to a group that represents developers of search engines and their algorithms.
If we talk about Google, then its algorithm is currently deployed in all countries of the world and is available to users in 150 languages. While they all use the same workflow techniques, each has its own user base requirements. That is, it is supposed to have a separate team in each language group, which will conduct experiments and research with changes.
They can be classified as specific for a certain group of consumers. That is, in addition to the main algorithm, testing of these changes will also be performed. Changes are also made daily in the main algorithms of the search engine. That is, those technologies on which search engines work today cannot be called stationary — they will constantly be in the process of changes and additions.
In order to check how well the changes made to the code work, experts are involved in evaluating the quality of the search. They monitor the results after each change, evaluating whether they have improved or worsened. If it turns out that the quality of the result has become worse, they notify the programmers about this, and they, in turn, will make the appropriate adjustments and improvements to the product. This process will be cyclical and continuous: sending, viewing, editing, and so on in a circle. Google is actively working to build a solid base of quality raters. Appropriate trainings are conducted, work manuals are compiled.
Thus, in the guide for evaluating the quality of search, there are a number of questions that a specialist in this field should thoroughly understand:
what parameters should be taken into account in order to evaluate the quality of search results;
how to navigate the site;
key definitions, including EAT for expertise, trust, authority;
moments that will help identify the author of the content or the owner of the domain of the site;
criteria against which content creators are checked;
parameters for evaluating the quality of the page and its content;
the concept of high-quality and low-quality content;
categories of domains or pages that require a high level of EAT without fail;
design features and constructive solutions of pages that can be classified as harmful to the user;
nuances, on the basis of which the comparison of the capabilities of the same resource on personal computers and on mobile devices is performed.
As you can see, it's not easy to become a search quality expert — sufficiently deep and professional knowledge is required.
Why is it important to consider EAT in SEO website promotion?
If the chef of your restaurant lacks experience, authority, he is not trusted by his subordinates and your guests, then most likely you will look for a replacement for him. This principle is followed by users of search engines, including Google. If they go to a site or a certain page and see that the information presented on it is not credible, it is not authoritative, then they will simply close it and go looking for an alternative.
This is why Google trains the algorithm, makes it monitor all changes and use them as signals in order to establish a level of trust in a particular page or domain, thereby satisfying user requests. And if your site, according to the search engine, is not authoritative and experienced enough, Google will give users another resource. That is, if it turns out that you have a competitor who is able to satisfy the needs of customers more professionally, then he will offer it. And you will lose traffic, rating, and profit from this.
Now judge for yourself: do you need to work with the EAT algorithm. The conclusion suggests itself — of course it is necessary. And this is true even for those cases when you have the simplest one-page site. If it passes the check of these algorithms, then Google will decide that it can be trusted and will issue it as a result of the search. Also, you should understand that EAT is everywhere, so you need to pay due attention to its optimization, improving the quality of service and ranking. And if, after the next changes, your site takes off in the search results, then you did everything right when updating the EAT algorithms. And the reverse situation: if the resource failed in the search results, you have to seriously work on the errors.
Please note: Google regularly updates the core algorithms of its work. This often happens several times a year. The most commonly affected by such changes are:
sites with outdated, outdated content;
resources filled with unskilled professionals;
brands with a bad reputation;
Websites whose owners could not be identified, who do not have contact information, details on damages or return of the product.
That is, only professional SEO-optimization, constant work on their resource, its improvement, professionalism and openness are able to give the desired results and move your resource to the top of the search results.
What happens if you ignore EAT?
Those sites, companies that disparaged EAT are forced to consider their losses. And this applies not only to the level of income, but also to a sharp decrease in the number of site visitors. In practice, there are cases when companies neglecting EAT lost about 5-10 million visitors in one month. the rating, traffic and, accordingly, income have sharply decreased. Visitors literally disappeared in an instant after Google updated its algorithms. What is the risk? Mass layoffs of your employees, non-payment of bills, lack of new customers, refusal to cooperate with business partners, etc.
And one of the most frustrating things about all of this is that fixing the situation will be much more difficult than giving proper attention to EAT in the first place.
Tips for improving EAT
We want to note right away that everyone who has been affected by search engine updates can make the necessary changes to their resource in order to earn the trust of the search engines again and be back at the top of the search results. Gradual, even if small, changes that occur daily will give a good result in the foreseeable future. The average return period for a good profitability of your business is about 1 year. The experts calculated that a 1% daily improvement in site quality over 12 months guarantees a 37-fold improvement compared to the starting point. Those who do not take any action will worsen their situation by one percent every day, and at the end of the year they will reach minus 97%.
Here are some of the main factors that can increase the EAT level of your site:
posting positive feedback from customers on the resource;
Professional completion of the "About me" page with the provision of reliable information about the activities of the company, its leader: what exactly the organization offers, how long it has been operating in the market, core values, mission, principles;
a well-formed home page: should confirm the fact that you — an expert in your field and trustworthy, emphasize professionalism, experience, point out a number of key advantages over competitors;
the presence of backlinks to resources that users trust;
the presence of positive reviews on third-party sites.
Professional brand audit can give good results in improving EAT. It is important to identify what real people think about your business, as well as directly about the site itself, how easy it is to use, functional, authoritative. If you have a customer base, take the time to call those who bought your product or service. Find out what they liked in cooperation, and what left unpleasant impressions.
Do not put off this work until tomorrow, because it is easy to lose customers as a result of the loss of trust in your company, but you are unlikely to be able to return them back.
Summing up
You have to understand that EAT — this is not magic, but the result of painstaking, complex work. And here you have to implement a lot of tasks that require multi-threaded actions (we suggest reading what multi-accounting), the absence of certain restrictions. Mobile proxies can provide significant assistance in this. You can connect them to your work, thereby ensuring the replacement of your real IP address and geolocation with the technical parameters of proxy servers, thanks to this you will hide your identity on the network, ensure the safety of work, and the occurrence of regional blocking. And with their help, you can work in multi-threaded mode without fear of running into a ban from anti-fraud systems of search engines.
The best solution here — mobile proxies from the MobileProxy.Space service. Follow the link https://mobileproxy.space/en/user.html?buyproxy to learn more about the functionality that is relevant tariffs, and we also take advantage of a free two-hour testing. Thanks to the round-the-clock technical support service, all the difficulties that you will have in the process of working with mobile proxies will be resolved as quickly and professionally as possible.
We also offer a completely free test Internet speed. After connecting mobile proxies from MobileProxy.Space, it will become higher. See for yourself.
---
Share this article: