How to conduct market research using mobile proxies and make money on it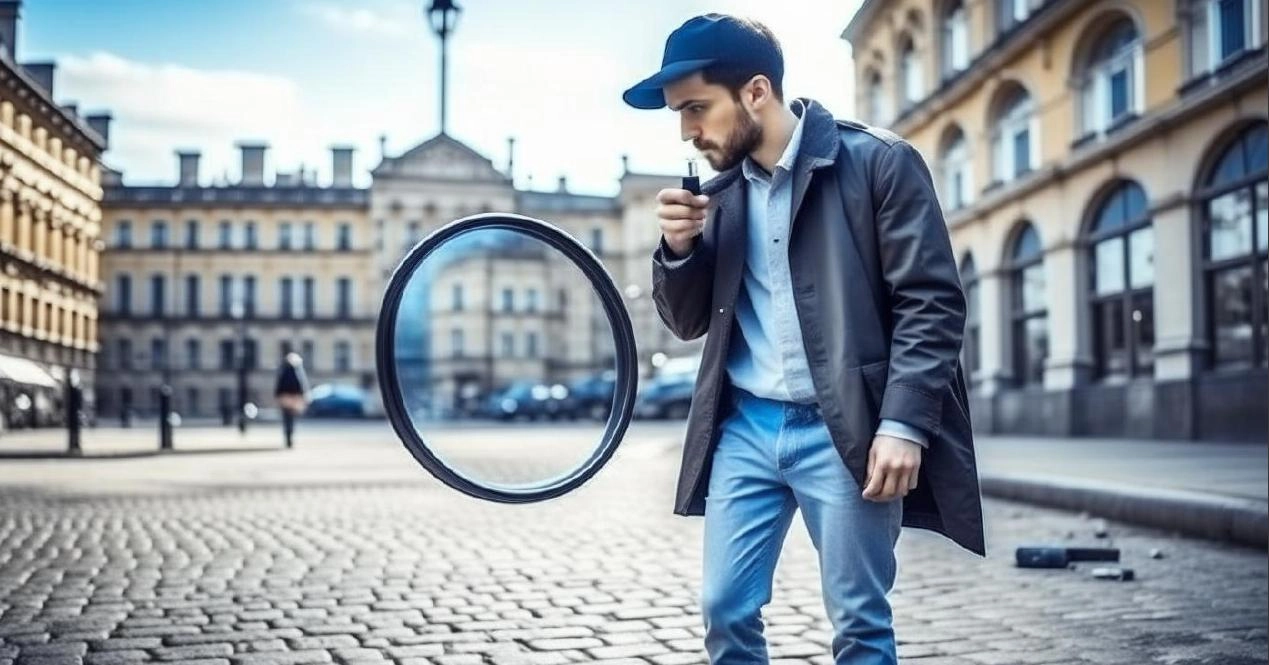 The work of an Internet marketer is extremely in demand in the modern market. It is from this specialist that the effectiveness of promoting a business on the Internet, attracting new customers, and increasing income largely depends. In his daily work, this marketer is faced with solving a fairly impressive amount of tasks. Everything is complicated by the fact that the market can change radically from region to region, which leaves its mark on the marketing strategy. The technical availability of sites may vary. Also, one should not forget about state regulators that restrict work in a particular region. The impossibility of using several accounts on social networks at the same time, as well as connecting to the work of services that automate actions on the Internet, should also be attributed to the difficulties.
These are just some of the problems internet marketer faces in his daily work. As a result, the solution of routine tasks becomes much more complicated, additional time and effort are required. All this can be avoided by connecting mobile proxies to work. They will allow you to perform diverse marketing research quickly, easily and without any risk. And this will greatly simplify the work of a marketer, increase its effectiveness. Now let's dwell in more detail on what marketing research is and what kind of solutions you can effectively use in practice thanks to the additional connection of mobile proxy.
What is market research?
The category of marketing research includes a rather impressive group of sociological developments that are carried out by systematic collection of information and its subsequent analysis. Based on the data obtained, the specialist will be able to develop the most thoughtful and comprehensive business development strategy. In turn, this will have a positive impact on the level of income of the specialist himself.
The greatest efficiency from marketing research will be observed in a surplus market. That is, where the buyer is always right. The research itself can be aimed at getting acquainted with market trends, studying the strategies of competitors and their pricing policy, a particular consumer or product. With their help, you can:
distribute the optimal budget allocated for advertising and select those promotion channels that will be most effective in a particular case;
get detailed information about market trends, current economic conditions in order to develop a new business development strategy or make adjustments to an existing one;
integrate cutting-edge ideas and technologies into your strategy;
to conduct a comprehensive assessment of the business as a whole, get acquainted with the dynamics of sales, compare your products with those offered by competitors, increase customer loyalty, improve brand awareness;
develop an anti-crisis action plan in case of various unforeseen situations.
The complex work of an Internet marketer involves not only collecting, filtering and sorting data, but also identifying problems, structuring them, and determining their root cause. Also, specialists develop several strategies for solving business problems, check the effectiveness of their work, which allows you to choose the most appropriate solution. Also, one should not forget about predicting the future development of the market.
Any market research will consist of the following steps:
Key task definition.
Study planning
Search and collect data.
Analysis of received information.
Formation of conclusion.
All this can be done with the help of special tools for working with data, using different methods. Now let's dwell in more detail on what marketing research methods will be the most effective until today and will make it possible for both the business and the specialist to make a profit.
Convenient and fast marketing surveys
Data collection through interviews — one of the most effective marketing research tools that is conducted both online and offline. It involves a direct appeal to a specific group of users in order to get acquainted with their opinions, beliefs, preferences. In the course of the survey, a person's attitude to a particular product or service, or even a brand, is clarified. Thanks to this, you can determine the potential target audience, monitor the dynamics of consumption, find out how effective this or that launched strategy was.
Survey can take two forms:
Interview. It involves receiving a detailed answer from the respondent to a number of questions. However, they are not provided with answers. Most often, when conducting an interview, a synchronous or asynchronous chat is used using various online services such as Google Forms, Simpoll, Online Test Pad, SurveyLub, Examinare.
Filling out questionnaires. A database of respondents, mailing lists, surveys on websites, etc. is involved. It often involves the provision of several answers, from which a person must choose the one most suitable.
The information received allows the specialist to create a portrait of the target audience, suggest the subsequent actions of people, and also analyze a strategy that is directly related to user satisfaction with goods and services.
Checking the use of goods or services without restrictions and risks of a ban
In order for a business to receive reliable information about how satisfied consumers are with their products or services, it is necessary to conduct appropriate tests. This is the only way to find out what experience this or that person received after consuming the product. Thanks to this, you can find out the advantages and disadvantages of the product. Such studies should be carried out regularly with a certain frequency. So it will be possible to raise how relevant this or that product or service remains, to identify existing problems and eliminate them as quickly as possible.
The key advantage of this — obtaining a fairly objective user review. Such information will improve the product, eliminate the identified shortcomings, which will eventually increase demand for it in the consumer market.
Market segmentation as marketing research
This marketing research involves the division of the target audience into separate groups depending on the interests, demographics, behavioral factors, priorities and needs of individual participants. In practice, the use of segmentation will provide a business with a number of more than significant advantages:
an advertising campaign has been launched that will be more targeted, that is, aimed at a certain category of people;
communication with potential clients will be more individual, as the individual characteristics and needs of a particular audience are already taken into account;
with minimal material costs, the response speed will be very high;
attracting to the site only those people who are really interested in your product or service;
Ensuring a fairly tangible increase in profits in a short period of time.
Moreover, you will create your products or services depending on the needs of the market, which in itself will make them better. Market segmentation can be performed depending on demographic, geographical, behavioral, psychographic (lifestyle, interests) and a number of other factors.
Launching a focus group to get acquainted with market trends
In the event that you do not have the opportunity to meet with the respondents in person, you can create an online focus group. This significantly reduces the time of the campaign, removes its geographical boundaries. Moreover, it is possible to involve in the study the audience that does not fill out questionnaires, does not participate in surveys.
Online focus groups have several significant advantages:
there is no need to look for a place to hold an action and accommodate people;
quick and easy collection of a group of people according to certain parameters;
increased comfort of respondents: no need to change the familiar environment;
receiving the most honest and frank answers, which is largely determined by the absence of restrictions;
independence: there is no mutual influence on the opinions of focus group participants.
Such marketing research can be conducted using a video communication tool or via e-mail. But the first option is more preferable, since visual contact will already be present here. But here one of the most serious difficulties — the formation of this same focus group. It is important that only those people who meet certain requirements get into it.
The most common focus groups on the Internet today — these are chats and forums. So, chat suggests conducting research in real time. The moderator forms a set of topics to be discussed, as well as topical issues for each of them. But, as practice shows, other questions appear in the process of communication, thanks to which the marketer will be able to determine the additional interests of the target audience. Chat — this is the research option that will be most effective if you have limited free time.
If you have time, it's worth making a choice in favor of the forum. You can attract many more participants to it than to a chat. Also, there is more active communication here, not only answers to pre-prepared questions are provided, but also comments on a particular opinion. A big plus of the forum — the fact that each respondent can choose a convenient time for visiting and participating in the discussion. Moreover, people will have more time to think about their own answers, which will allow you to get enough reliable information.
Automated research of the portrait of the target audience
In order to find out in as much detail as possible the requests and wishes of the target audience and be able to satisfy them, it is necessary to draw up a so-called portrait of potential customers. So you can identify those people who are really interested in your product or service. With this knowledge, you will be able to:
estimate the volume of your target audience and develop a strategy to attract new customers;
to make a product or service more personal;
distribute the budget of advertising campaigns correctly;
plan what marketing activities you will receive after launching such a company;
improve communication with the target audience.
The study of the portrait of the target audience can be carried out in the form of surveys on special services, by analyzing social networks and any other channels with which real people interact. You can also use web analytics tools such as Google Analytics. It is optimal to carry out such work once every six months in order to respond in a timely manner to certain changes. When drawing up a portrait of the target audience, factors such as gender, age, place of residence, profession, marital status are taken into account. It also turns out what kind of product or service a particular person encountered, what channels of interaction were used when communicating with the supplier, purchasing behavior, customer pain. The set of parameters for a particular study may differ depending on the niche in which the work is being done.
Analysis of competitors from any country in the world without the risk of getting banned
Competitor analysis — this is what will significantly increase the success of a launched marketing campaign to promote a product or service on the network. And information about the products that other sites offer, as well as information about their price, will obviously not be enough. Periodically, it is also necessary to check how your competitors interact with the target audience, how effective their chosen strategy is in practice.
It is not possible to perform these works manually, as it will take a lot of time and effort to implement them. As a result, it may turn out that time will simply be lost. Therefore, it is optimal to use special online services data parsing. As an option, Semrush, SimilarWeb, SE Ranking, Serpstat, Ahrefs.com, etc. are suitable. Other parameters for analyzing competitors include:
how communication with the audience is carried out in social networks;
online PR activities;
whether paid promotion is used;
content, as well as the sites for which they are intended.
All this information will allow you to choose the right strategy for positioning your brand, make appropriate adjustments, in some cases even expand the range of services or products provided.
Checking brand awareness as an important stage of marketing research
An online marketer must constantly monitor whether brand awareness is growing as a running advertising campaign is promoted. It is important to determine how familiar the audience is with your company, whether people associate your logo with the brand name and a certain product.
To complete the task, you can use:
search engine metrics (like Google.Analytics);
Brand Force formula (the indicator can also be proved in the range from 1.5 to 10);
Internet surveys;
count mentions in the online environment, social networks, etc.
When doing this, it is important to consider not only how much your brand is being discussed, but also what exactly is being said about it. If negative information prevails, then this is a serious problem that needs to be addressed. It is important to identify its essence and take appropriate actions to eliminate it. On the other hand, poor performance should be a signal that you need to step up your marketing campaign.
Research the pricing policy of competitors and your own website
It will be useful to monitor not only the cost of similar products on competitors' websites, but also your own prices. So it will be possible to determine your share in retail, as well as the competitiveness of the products or services provided. You will also see when it is necessary to launch a loyalty program, make additional discounts and take other steps to increase the engagement of the target audience, stimulate sales.
Customer Satisfaction Check: Prompt and Reliable
The loyalty of the target audience directly depends on this. A business needs to know what impression its product or service left on the customer, how satisfied he is with the purchase. Relevant answers can only be obtained through feedback. You can use online surveys, interviews, customer reviews, interaction with rating buttons on social networks or Jewish sites.
The higher the percentage of customer satisfaction with a purchase, the higher will be his loyalty to your brand. And such buyers will come back to you again for a purchase, recommend your store to their friends and acquaintances. And this means that you get an ever-growing client base without spending a penny on it. But here it is very important to correctly analyze the data obtained and draw appropriate conclusions based on them. You need to understand that in some cases you will have to improve your product, make changes to the site and perform a number of other rather large-scale labor-intensive works.
Checking the effectiveness of running advertising campaigns
This is what will allow you to constantly monitor the effectiveness of a launched advertising campaign and optimize key parameters in order to strengthen it. Such studies need to be carried out not only after the completion of the action. It is important to monitor the parameters literally from the first days of the company's launch. Here you can use Google Analytics data, as well as statistics that are automatically collected by social networks in their advertising accounts: Facebook Ads Manager, Facebook Business Suite, TikTok Ads, etc.
Summing up
No modern business can do without market research. This is what allows you to control the effectiveness of its development and the level of customer satisfaction. But we want to draw your attention to the fact that most of all those events can only be implemented through the use of mobile proxies, in particular from the MobileProxy.Space service. So you can work in multi-threaded mode, use all possible online tools to automate actions on the network, bypass various regional restrictions and blocking of social networks, digital systems, etc.
Click on https://mobileproxy.space/en/user.html?buyproxy for more details on the features the capabilities of this product. It is also possible to take advantage of a free two-hour test. So you can be sure that this is the best solution that the modern market offers for conducting market research. No restrictions, no unnecessary waste of time and effort with a tangible increase in earnings.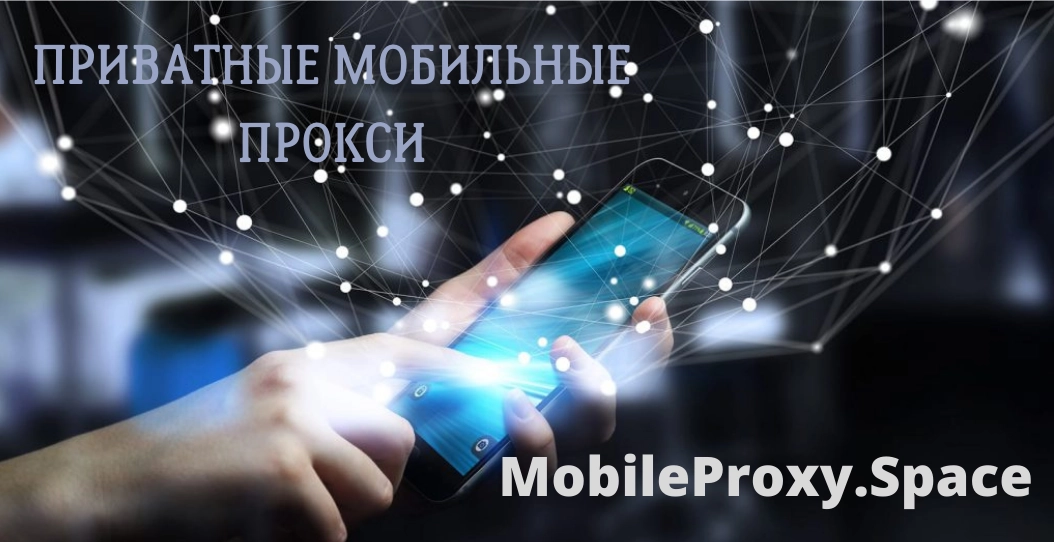 ---
Share this article: