How to create an auto sales funnel: from instructions to recommendations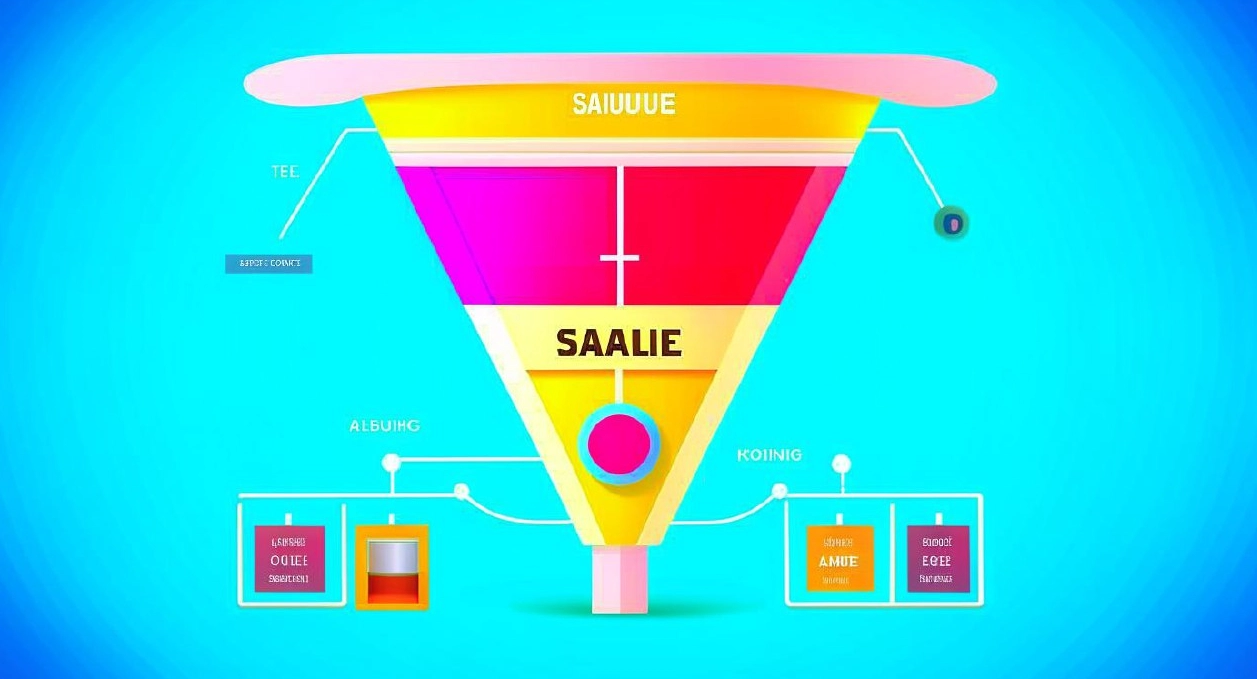 One of the most important tasks facing marketers, managers and other business representatives — to interest the client and bring him to the purchase of a product or service. To achieve these goals, many tools are used, including automated ones. So, the sales funnel — this is a system that works with representatives of the target audience according to a pre-configured algorithm. On the Internet, it can be organized using targeted e-mail distribution tools, chat bots, and a series of webinars. All this is aimed at introducing a potential customer to a product or service and encouraging him to place an order. For more information about what an auto sales funnel is, what kind of business it suits, what types it can be found here.
If you have already decided that your business needs this tool, it's time to move on to the next step — strategy development and launch. Now let's dwell in more detail on how to create an auto sales funnel and run it. Here are a number of recommendations, using which you can increase the efficiency of the work performed.
Developing a strategy for launching an auto-sales funnel
The result of the whole idea depends on how correct and timely the settings will be. It is necessary to think over to the smallest detail how to set up the system so that it sells your product without the direct participation of a person. Those who are thinking about how to create an auto sales funnel should use our recommendations:
Performing marketing analysis. You need to be well versed in what product and at what cost your closest competitors are selling. Here we study in detail the auto funnels they created, including tripwires, lead magnets, trigger mailings, posted content, and visual design. You must beat them on each of these points. We would like to immediately warn you that these works must be performed after your site is fully launched. That is, the sales department and the support service work effectively, the product catalog is professionally filled, there are no malfunctions in the functioning of payment services, etc. Only after that you can proceed to the question of how to create an auto sales funnel.
Developing a scenario map. At this stage, it is very important to understand your target audience well. It is necessary to know not only what goods and services she is interested in, but also what her scenarios of behavior may be. Why the product remains in the basket, that is, the order is not placed, why there are refusals, etc. For each such action, you must develop an automatic response from the system. Putting everything into practice will help launch surveys on social networks, live communication with customers and managers who serve them. You can also use online analytical services.
We form a product matrix. At this stage, it is necessary to think over the content of your auto funnel to the smallest detail. Here you have to think about the lead magnet, choose an option that may be of interest to the widest possible target audience and design it correctly. When creating a tripwire, you need to remove a product that would be inferior to the main one only in price, but at the same time could reveal the full value and usefulness of your key product. Think about what you can offer useful to customers in addition to the main order in order to increase your purchase receipt. It is also important to think about how you will subsequently maintain the interest of customers in your products or services.
Composing professional content. All the material that will be contained in the trigger mailing, chat-bot communication should be as catchy as possible, as accurate as possible, capacious with a minimum number of characters. It is also very important to think over the design: concise, but causing a positive perception. At this stage, without the services of such specialists as SEO-copywriter and designer unlikely to cost. Inconspicuous titles in the lead magnet, nondescript covers, lack of content in the text content — this is something that can turn off potential customers.
We form a mind map. We are talking about drawing up a schematic representation of the entire scenario of your future auto sales funnel. Here you need to think through everything to the smallest detail. Each new step should be based on the possible options for interaction between representatives of the target audience at the previous stage. The work is really voluminous and quite complex. But if you are well acquainted with the characteristics of your target audience, you can do everything as competently and quickly as possible.
But it will not be enough to create a sales funnel. It is necessary to perform complex testing in the first days after its launch. It involves launching several options for funnels in chat bots on the site. So it will be possible to determine which version works better, which is worse, at which stage user interest in a product or service is lost. Comprehensive testing will allow you to refine the chosen strategy, which will positively affect the conversion as a result.
We will consider the process of launching an auto sales funnel using the example of the social network VKontakte.
How to create an auto sales funnel on VKontakte
The optimal solution for launching an automatic sales funnel on the social network VKontakte — using a chat bot. To accomplish this task, special services are used, such as BotHelp, Senler, SaleBot, Chatforma, etc. All these platforms differ from each other in their interface, the cost of a monthly subscription, and the set of tools offered. Some of them offer a fairly long period of free testing. It is assumed that at the time of working with the creation of an auto sales funnel, you already have a detailed marketing analysis of the target audience and competitors, and thought out the algorithm of the bot's actions to the smallest detail.
Now we will give a sequence of actions for creating a chat bot VKontakte. We will use the Senler service. By itself, this application is paid (about 300 rubles a month or more, depending on the functionality), but if it is assumed that the bot will send no more than 50 messages every 24 hours, then the service will be free. So, we perform the actions in the following sequence:
In the social network VKontakte we find the "Community Management" section. Here you need to activate the "Bot Features" mode. That is, next to this inscription, you should have the identification "Enabled". At the same time, additionally check that the messaging function is active in the community.
In the social network VKontakte we find the "Community Management" section. Here you need to activate the "Bot Features" mode. That is, next to this inscription, you should have the identification "Enabled". At the same time, additionally check that the messaging function is active in the community.
Go to the Senler service and click on the option "Go to the office"; directly from the main page. The system will prompt you to go through a standard registration and confirm access rights to work with the VKontakte social network. Here you simply get acquainted with the relevant materials from such categories as "Access to general information", Access to advertising accounts, "Access at any time", "Access to groups". After that, click on the "Allow" button.

When registration is complete, go to Senler's Connecting Communities tab. This setting is performed through a personal account on the site. Here we click on the "Connect Community" button. and remove the option with which to work. The app will ask you for additional permissions it needs to set up the auto funnel. We give these permissions by clicking on the appropriate button.
We write the name of the bot in the corresponding line. Here you can also show your creativity. Ideally, it should match the specifics of your business. Don't forget to click the Save button.

After that, the system will automatically redirect you to a page with a graphical editor. Here, all functions are conditionally divided into 2 blocks. Before setting them, you will be asked to get acquainted with the set of rules of the social network VKontakte for the operation of bots. In the event that the system subsequently detects violations, your community may be blocked. Therefore, do not ignore this recommendation, but study it.
All blocks in your chatbot will include 3 components: "Input", "Output", "Counter". So, "Login" will point to the user's current step. "Exit" — it is the transition to the next step after the previous one has been completed. We would like to draw your attention to the fact that there may be several outputs depending on the type of block you are working with (more on that below). The counter will mark the number of people who completed this step.
Now that you have entered all the necessary information, your auto sales funnel has been created and you can proceed to testing it.
Types of blocks for setting up a VKontakte chat bot via Senler
To make it easier for you to navigate the blocks offered by the Senler application, here is a summary of the main options:
Messages. This is what will lead the user throughout the entire sales funnel. It is very important to think over both the questions and the answers to them, forming all this in the form of buttons.
Gamification. The bot is supposed to communicate with customers in a playful way. Using this block, you can run quizzes, tests, distribute branded stickers, etc.
Payment. In this block, you need to set up the payment form. It will be located directly in the correspondence window, which will be convenient for both you and customers. Additionally, you can launch a carousel with goods by placing under each of them the buttons "Payment via VK Pay", "Buy in one click"; etc.
We would like to draw your attention to the fact that you can also link a CRM system to the VKontakte chatbot if it is implemented in your business. Is this solution not implemented? Then, in the Senler application, you can configure settings so that all notifications from the bot are automatically redirected to your personal VKontakte account. Thanks to this, the manager will see whether the potential buyer has completed this or that step, which question he did not answer. This will allow you to control the sales funnel and, if necessary, make adjustments to it.
Tips and tricks
Now you know how to create an auto sales funnel and launch it on the social network VKontakte. There are no fundamental differences when working with other sites and applications, that is, you can easily make these settings, regardless of which option you choose. Finally, here are some tips that will allow you to make your sales funnel as functional and efficient as possible:
Do not neglect the study of the target audience. Detailed marketing analysis — this is one of the key stages of project development. In the event that your product does not satisfy the needs of the audience, even the highest quality funnel with a bright design and engaging content will not work.
Brevity — sister of talent. This phrase is also relevant for our case. All the information that you provide in your funnel should be as informative and concise as possible. But at the same time, it should attract the attention of the target audience. It is optimal to use short messages, small videos, infographics.
Don't rely on the funnel itself. Despite the fact that most of its actions are automated, it still cannot work without the participation of a specialist. This is especially true when it comes to selling branded, expensive, complex products. Here, the manager must be constantly on the hook, to help ensure that the warmed-up client still makes a purchase.
A potential buyer is in no hurry to place an order? Think about how to further stimulate him, what to offer, how to motivate. So, you can offer him to use a part of your main product for free, make an additional discount, offer an additional, usually paid option for free, etc.
Let the client choose the format of communication that is convenient for them. So, for example, an email newsletter will be convenient at the initial stage of the auto funnel. Perhaps, when connecting a chat bot, live communication with managers, the effectiveness of the actions taken will be higher. That is, the optimal solution — use multiple communication channels at the same time when launching an auto funnel.
There is one more point that we would like to pay special attention to. For efficient, multi-threaded and stable networking, data parsing, it is necessary to organize work through a mobile proxy. The intermediary server will replace your IP-address and geolocation with its own parameters, which will allow you to bypass regional blocking, anonymize your actions on the Internet, and provide a high level of protection against any unauthorized access, including hacker attacks.
The best solution for today in this market segment — mobile proxies from the MobileProxy.Space service. Here you can get acquainted in detail with the functionality of the product, current tariffs for certain regions, as well as all the benefits, evaluate which you can practice. It is also possible to take advantage of a free two-hour test. Have questions? 24/7 technical support is at your service.
Before buying mobile proxies, we also suggest that you familiarize yourself with such points as payment, offer. With such a solution, you can greatly simplify the collection of information needed to develop an autofunnel strategy, which will ultimately have a positive effect on its functionality and efficiency.
---
Share this article: