TOP-20 SEO copywriting tools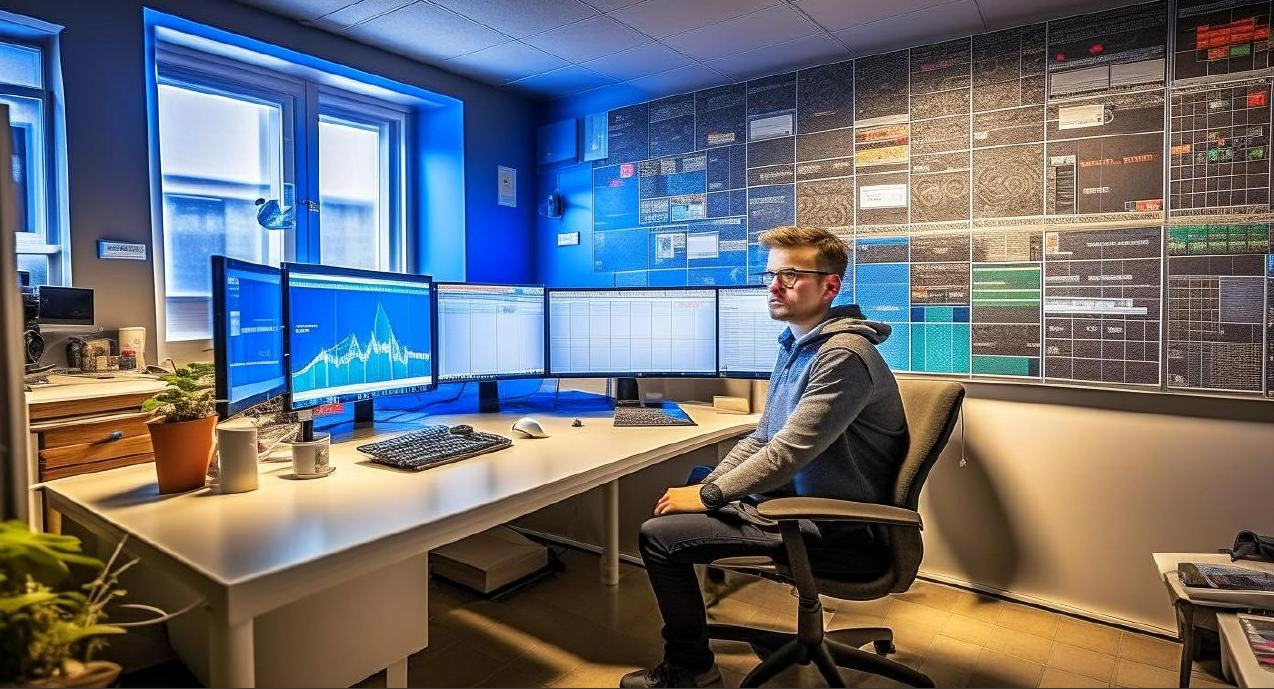 Competently and professionally written texts for — one of the fundamental points of effective SEO-optimization. The filling of Internet resources with content should be approached as comprehensively and diversified as possible. This is the only way to get material that will be easy to understand and useful for your site visitors, as well as optimal for search bots. But mastering SEO optimization — not such a simple question as it might seem at first glance. But thanks to special online tools, this issue becomes easier and faster to learn. They will be especially useful for those who are just starting their work in the field of Internet content.
Now let's take a closer look at the TOP-20 most effective and easy-to-use SEO tools. Using them, you can create content that will easily bring your resource to the top of the search results. We will also show you how to organize stable work on the network without any restrictions using private mobile proxies.
What are SEO tools and why are they needed?
Everyone who is faced with writing text content for websites knows that the basis of any — these are keywords. Also, in the process of SEO optimization, it is important to constantly analyze data on the state of the resource in order to make timely adjustments to the promotion strategy. But both collecting requests and analyzing data require a lot of time and physical effort. SEO tools are designed to automate these processes, saving you from manual work. With their help, you can highlight the elements of the strategy that give the greatest result, as well as those moments that require the fastest possible adjustments. Using SEO tools, you can also prepare comparative reports that provide a clear picture of the performance of your resource in search across countries, regions, and even languages.
They will be especially convenient in work for those who simultaneously work with several Internet resources. Instead of manually compiling endless tables, organizing and processing information, you can generate accurate and comparative reports with just one click. Here are the TOP 20 tools that will help you optimize your SEO copywriting and increase its effectiveness.
Ahrefs
Ahrefs is in high demand among SEO professionals. They especially appreciated such a feature as "Site Audit". Shows clearly which elements of your online resource need to be improved in order to improve the overall ranking in search engines.
Ahrefs also allows you to track competitor backlinks, which can be your starting point in your off-page SEO process. Based on them, you can prepare guest publications. Also, the functionality of this tool includes searching in a narrow niche of cited content, control over links in order to identify broken ones and make appropriate adjustments. A detailed overview of page performance is also provided, allowing you to see which content is engaging the most.
SEMRush
SEMRush — another of the tools that are being used in high demand in SEO copywriting. With its help, a quick, simple assessment of the resource rating is replenished, as well as the search for new ranking opportunities. Thanks to the DomainVsDomain tool, you can compare your site with competitors' sites. Both keywords and domains can be used as the main criteria. As a result, analytical reports are generated that provide detailed information about the site's search performance, competitors, and traffic. Often, specialists also use the On-Page SEO Checker tool. With it, you can easily track the rating of the resource, as well as receive recommendations that will help improve the performance of your portal.
Google Search Console
Google Search Console is a software that is distributed on the Internet for free and is available to every website owner. It allows you to track the position of a resource in the Google search results, providing detailed and visual reports. As a result, you get complete information about how crawlers and ordinary users perceive your site. Thanks to this, you will be able to make timely adjustments to the chosen strategy, which will improve the existing indicators.
Answer The Public
Answer The Public — Another free SEO tool in our selection that allows you to find relevant topics to fill your blog. The main thing here is to choose the right niche. So, if your site is dedicated to confectionery, then using this tool, you can write interesting and informative articles about cakes, cupcakes, cookies, give recipes, recommendations, talk about how to decorate them beautifully, how to decorate, etc. Using the Answer service The Public, you can collect those questions that are really of interest to the target audience and give expert answers to them in your blog article. Also, this tool will be useful when choosing a topic for guest posting. It is noteworthy that here the data on thematic queries is updated much more often than with paid counterparts, and it will be simple and convenient to use.
Ubersuggest
Ubersuggest — An SEO tool that allows you to automatically find key queries and also determine the search intentions behind them. This software displays the top positions of SERPs ranging from single word to long phrases. Here you will find the most correct terms that you can use when filling your site. This software will also include data such as the total volume of the mass of keywords, seasonal trends, competition, CPC in reports. Can be used for both paid PPC and organic SEO. With it, you can highlight those key queries that will be as competitive as possible and already focus on them when writing text content.
Keywords Everywhere
Keywords Everywhere — a special SEO extension created for the Google Chrome search engine. It combines data from a fairly large number of third-party tools, including Google Analytics, Google Trends, Search Console, etc. With its help, you can quickly and easily select the best keywords for ranking. This program will automatically collect data from a fairly large number of different sites in your niche, saving you from long and tedious work.
KWFinder
KWFinder is designed to find long keywords from a low-frequency category. Specialists use this tool to find the most relevant keywords, as well as run analytical reports on SERPs and backlinks. Thanks to the Rank Tracker tool, you can determine the ranking of your resource, as well as constantly monitor its position in terms of one key metric. You will also receive a complete set of "tails" for keywords, using which in the text you can significantly improve its ranking.
Serpstat
Serpstat — a convenient, easy-to-use tool that will allow you to achieve your goals in the field of content marketing, PPC and SEO optimization with minimal time and effort. This application can be called universal, as it allows you to solve a fairly large amount of daily tasks facing specialists, including competitor analysis, team management, etc. One of the tools that deserves special attention— it's "Missing keywords". The program will analyze 10 sites from your niche that are at the top of the search results and show those keywords that are in the text content of resources in your competitors, and you have — no.
MOZ
MOZ — a tool that does not lose its relevance even in the case of constant changes in Google Chrome algorithms. It will effectively cope with both collecting key queries and scanning a resource in order to obtain visual information about the work of your site. It also provides information on possible ways to improve rankings. The app has a dedicated MozBar toolbar that will display resource metrics. They will change for each individual page of the site.
SpyFu
SpyFu is available in both free and paid versions. You can start your acquaintance with this tool with a public version. With it, you can see the number of searches for a particular word that users have entered over the past month, as well as set how difficult it will be to rank for it. The program also allows you to analyze competitors, identify those key phrases that they use when filling resource texts. Also, with SpyFu, you can analyze both your site and competitors' sites in order to determine the organic keywords present on them, as well as the number of monthly clicks they receive. There is also an opportunity to see which companies in Google Ads are launched by competitors. In terms of information content and the amount of information provided, this tool stands out among analogues.
Majestic
Majestic – a tool endowed with both useful and educational functions. One of his "chips" – formation of the "Million Best Sites" rating. Using the Site Explorer function, you can prepare a detailed overview of your Internet resource, analyze the number of backlinks going to it. You can also use it as an SEO tool for selecting relevant keywords, tracking your ranking in search results, competitive resource comparison.
Woorank
Woorank– application that provides users with both free and paid tools for generating marketing reports. With it, you can add the closest competitors to the selection by determining the set of keywords that they have focused on. Using this tool, you will understand how keywords work over time, which will allow you to optimize queries for both search bots and ordinary users. You will also receive information about the imperfection of your site, both from a technical point of view and in terms of content. Woorank easily identifies duplicate content, security issues and failures, and provides detailed recommendations on how to fix them.
Google Trends
Google Trends — a tool that has been on the market for quite a long time, but is still in high demand among users. Its distinctive feature — displaying not only popular keywords, but also providing information about upcoming trends in this area. Using this information, you can build a competent and comprehensive strategy for the development of your resource and business as a whole. Allows you to select key queries in relation to a particular country in the world, as well as receive detailed data on the most popular phrases, growing queries, changes in prevalence and interests.
KeywordTool
Keyword Tool — a tool whose work is not limited to the Google search engine. There is also Play Store, Amazon, YouTube, Instagram. It will be most useful for those professionals who are engaged in the promotion of sites and accounts on various sites.
SEOWorkers
SEOWorkers — this is a service that can enter the url of an Internet resource and generate a report. It can be applied both to your site and to any other, including competitors. Provides detailed reference information about a particular portal, saving a specialist time for collecting and processing data. As a result of the work, a keyword report is generated that includes the main terms (one word), as well as phrases consisting of 2, 3, 4 words. The data provided by this tool may differ from the results of other services, which allows you to create the most visual and comprehensive picture and make the right decision in the process of SEO-optimization of the site.
Fat Rank
Fat Rank works through a special Chrome extension that allows you to monitor the performance of the resource and the ranking of keywords. If it turns out that your site is not in the TOP-100 of search results, the program will report that it is not ranked for this keyword.
Siteliner
Siteliner Site is designed to find duplicate content on your site. You can also use it to find broken links, determine the number of internal links leading to a particular page, the average download speed and page size, as well as a number of other parameters. Siteliner generates a report on the performance of your site, and also compares the main indicators with the average data from other resources. You choose the sites you want to compare yours with.
Screaming Frog
Screaming Frog — one of the best SEO tools for website audit today. It performs the fastest and most comprehensive check of the resource, provides information about identified errors, duplicate content, incorrect redirects, provides data that will allow you to correctly build the link mass. With it, you can quickly correct the inaccuracies made earlier.
Internet Marketing Ninjas
Internet Marketing Ninjas includes a huge variety of free tools to compare your online resource with competitors' sites. Provides visual information that will become the basis for optimizing pages for certain key queries. Able to generate meta tags in order to increase organic traffic to the resource. The built-in tools of this program allow you to determine broken links, redirects. Thanks to the Site Crawl function, you can create an XML sitemap of your resource, as well as make adjustments to it in order to improve the content on a particular page, internal links, meta tags, etc.
UpCity
UpCity — SEO tool that determines the competitiveness of your resource. When generating a report, the following parameters are used:
number of sites that have backlinks to your resource;
The ranking of your portal in Google, Bin, Yahoo! based on keywords;
successful implementation of the main keywords on the site;
availability of the resource for users, including download time data;
up-to-date information about the number of pages indexed by the search bot;
indicators that indicate the level of trust of the target audience in your resource, its credibility.
Summing up
Above, we got acquainted with the TOP-20 tools that will significantly increase the efficiency and convenience of any SEO specialist. Which one will be the most effective in your work? There is no clear answer here. It is necessary to try to test, to select suitable solutions. But still, you must understand that SEO-optimization of any — this is a fairly complex and versatile task, involving multi-point actions. In order to freely access competitor sites, monitor them, and monitor how your resource works in a particular country of the world, you will need to additionally connect mobile proxies to work. In this case, you will be able to change IP-addresses, geolocation, mobile network operator at your own discretion, discovering unlimited opportunities for work.
One of the best solutions for today in this market segment— private mobile proxies from the MobileProxy.Space service. With them you get:
complete privacy and security of the Internet;
Effective circumvention of regional blockings and other restrictions established at the legislative level of a particular country;
the ability to use multi-accounting, which will be especially effective when promoting profiles in social networks, video hosting sites;
high speed, simultaneous use of HTTP(S) and Socks5 protocols, access to a huge number of IP-addresses;
the ability to configure automatic or forced change of server settings, etc.
With such proxies, your work on the network will be truly unlimited and as functional as possible. More details about these mobile proxies, tariffs, conditions for purchasing an extension can be found here. We also invite you to visit the block FAQ to find out answers to the most popular questions.
---
Share this article: