Instagram account stolen: what to do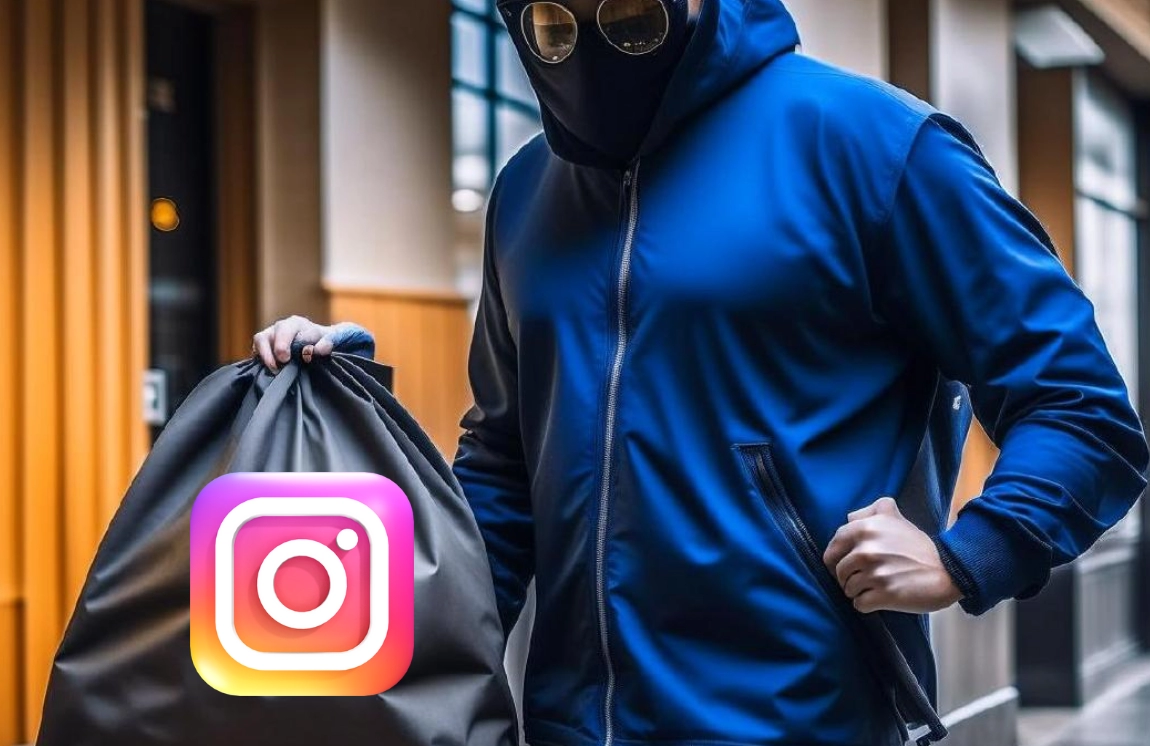 Situations when the owners of popular accounts on social networks fall into the trap of scammers — alas, quite common today. At first glance, it may seem that the theft of personal pages — this is not what cybercriminals should be interested in. Users do not store their personal data, bank details and other important information on them. But the point here is different. The fact is that in this way, attackers can reach the maximum number of users in one fell swoop and, as a result, get a high profit from this.
How can I get income from account theft in Instagram? What to do if you fell into the trap of an attacker and lost access to your personal page? How to minimize the chances of your Instagram account being stolen? Now let's look at these issues in more detail.
What is the value of promoted accounts for attackers?
Ordinary Instagram users use their accounts to share interesting events and photos with their acquaintances or friends. Businesses use social media profiles to offer their products, services to a wide audience, to introduce them to new products entering the market or brand. But why do scammers need your accounts? Everything here is quite banal — they steal them and then use them themselves or sell them to cybercriminals for:
Spreading phishing links. The use of real personal pages for phishing gives a more impressive result than bot accounts created specifically for this purpose. The likelihood that a person will click on the proposed page is much higher if the link to it comes from a familiar profile, and not from an unknown user.
Spamming. It will be enough to use the victim's contact list to instantly post spam on the walls of all friends. So a large number of users will be able to see it.
Distribution of malware. Here, as in the case of phishing links, there will be a higher probability of opening a file received from a friend via a social network.
Extortion of money from friends of the owner of the stolen page. This may be some kind of call for help, often requiring the immediate transfer of funds to the account.
Extortion of money directly from the owner. An attacker can steal your account and then contact you with an offer to buy it back. According to him, you will have to transfer a certain amount of money to the specified account, after which the page should be unlocked.
Collecting information about users of a social network. By stealing an Instagram account, an attacker can create a large-scale database for subsequent targeted attacks.
As practice shows, most often cybercriminals who block other people's accounts either sell them or use them for ransom. But, alas, the likelihood that you will return your page by paying money is very scanty. Now let's show on a real example that there is a chance to get your account back and not pay money to the attacker.
How not to pay money to an Instagram account hacker: a real life example
This situation happened to SMM-specialist working on a business -customer account — small online store. The first thing that happened — The webmaster was unable to refresh the page. At first there was speculation that it was a problem with the internet connection. After a repeated unsuccessful login attempt, the thought appeared that the account owner himself changed the access password, but did not inform about it. Communication with the customer confirmed the fact of hacking: he had a set of letters in the mail about changing the password. Shortly after that, the attacker himself got in touch, writing to the contact number linked to the personal page. He demanded to pay a certain amount of money to the Qiwi wallet, after which he promised to unblock the account.
The first was the desire to pay the required amount. The fact is that a lot of time and effort was spent on creating and promoting the profile of an online store, and the first good results have already been achieved. And, of course, I really didn't want to lose it all. The specialist, and the business owner himself, was stopped by the fact that the payment of money did not guarantee the return of the personal page. When emotions subsided somewhat, it was decided to contact Instagram technical support for help. From that moment on, it took about 3 hours to return the account without payment to the attacker. At the same time, correspondence was conducted with the support service, and with the account thief.
The main task of business representatives at this stage was to waste time. They initially convinced the attacker that they wanted to pay the ransom, but at the same time they had a lot of questions that needed to be clarified, agreed with the management, etc. At the same time, a new email was created to link the account. At this stage, the maximum coordinated work of the SMM specialist, the head of the business and his team, as well as the technical support service of the Instagram social network was observed. After the hacker was convinced that the business was ready to transfer money right now, he literally restored the page for a few seconds to show that it was still active. And it was at that moment that a request was made to change the password. 30 seconds was enough for the business owner to change the password for accessing his account, and technical support managed to link a new email to the account.
Thus, we managed to get the stolen account back without a ransom, and the hacker was left with nothing. Perhaps the described situation looks somewhat unrealistic, but, nevertheless, all this was in practice. Unfortunately, there are very, very few people who were lucky enough to return stolen accounts in this way. For the most part, you have to create new pages and go through the "path of the samurai" again: fill it with content, promote it, attract new subscribers, etc.
A much more reliable, convenient and simple solution in this situation would be to prevent hacking. What needs to be done for this?
TOP 5 rules for protecting your Instagram account from hacking
Here are 5 basic rules, using which in practice you can minimize the likelihood of your Instagram account being hacked:
Use complex passwords. Special generators will help you with this. They are able to automatically compose combinations of complex characters. Such passwords are very difficult to crack. But at the same time, remembering them will be problematic. Writing this combination to your notes on your phone is not an option, because it can also be easily hacked. But Telegram offers a unique opportunity to store such information. You need to write in one message in the messenger any phrase that you can easily remember. As an option «July — 2 month of summer» and paste your password here. As soon as you need to enter it later, you will use the Telegram search engine, write the specified phrase and the corresponding message will immediately be pulled up for you.
Use two-factor authentication. So you can avoid hacking even if someone knows your password. In this case, you will receive a message on your phone or directly in an open account on some other device about an attempt to enter your page.
Don't ignore the "Security" item; in the settings of the social network Instagram. It will display your last entries on your personal page. If you suddenly notice suspicious activity, if you see that someone else has tried to log into your account, you need to change your password as soon as possible.
Never use Instagram for authorization on third-party resources. Many sites offer a similar solution for quick and easy access. But a more reliable solution would still be to use a personal login and password created specifically for this site.
Use mobile proxies to work with Instagram and the network in general. This is a special intermediary server that will replace your IP-address and geolocation with its own technical parameters. This ensures the anonymity of working on the Internet, as well as reliable protection against any unauthorized access, including hacker attacks. No address — there is no way to implement a hack. In addition, thanks to mobile proxies from the MobileProxy.Space service, you can work simultaneously with multiple accounts without arousing any suspicion from the anti-fraud system, bypass regional blocking.
The best mobile proxies for Instagram and more
Click on https://mobileproxy.space/en/user.html?buyproxy for more details on the features capabilities of such proxy servers. Let's highlight the main points:
huge IP-addresses: today their number is 1,300,000 and this figure continues to increase every day;
providing each client with a personal dedicated channel with unlimited traffic;
the ability to change IP-addresses automatically by a timer in the range from 2 minutes to 1 hour, or by force using a link from your personal account;
simultaneous operation on HTTP(S) and Socks5 protocols connected to parallel ports;
the ability to change the geolocation at any time by selecting the appropriate network operator for it.
You can also find out the current rates for your region. We would like to draw your attention to the fact that the longer the period of buying mobile proxies is, the cheaper one day of use will cost you. You will find relevant information in the "Tariffs" section. There is also a 24-hour technical support service at your service, which will quickly solve problems that have arisen when using such servers.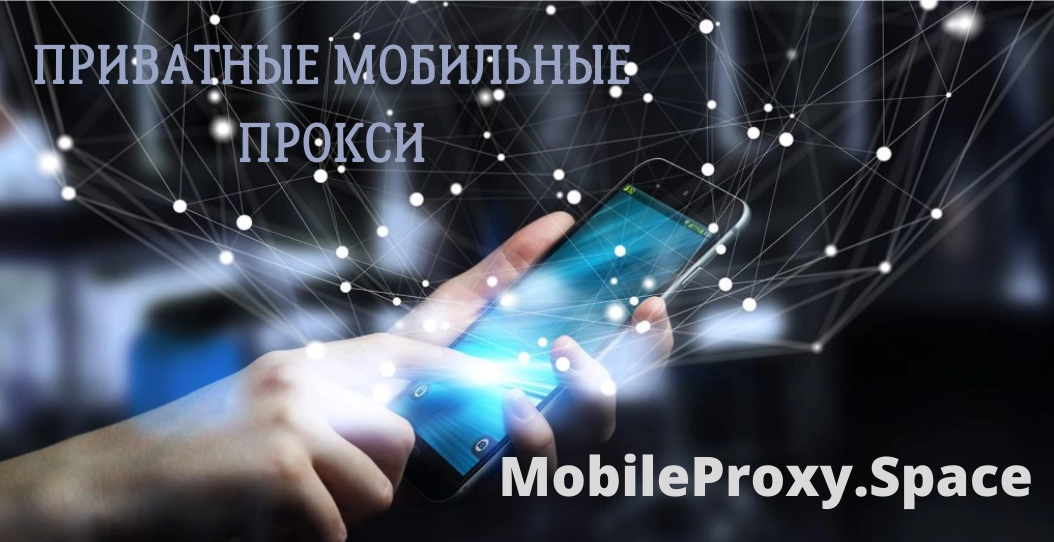 ---
Share this article: