Mobile proxies for parsing online stores and marketplaces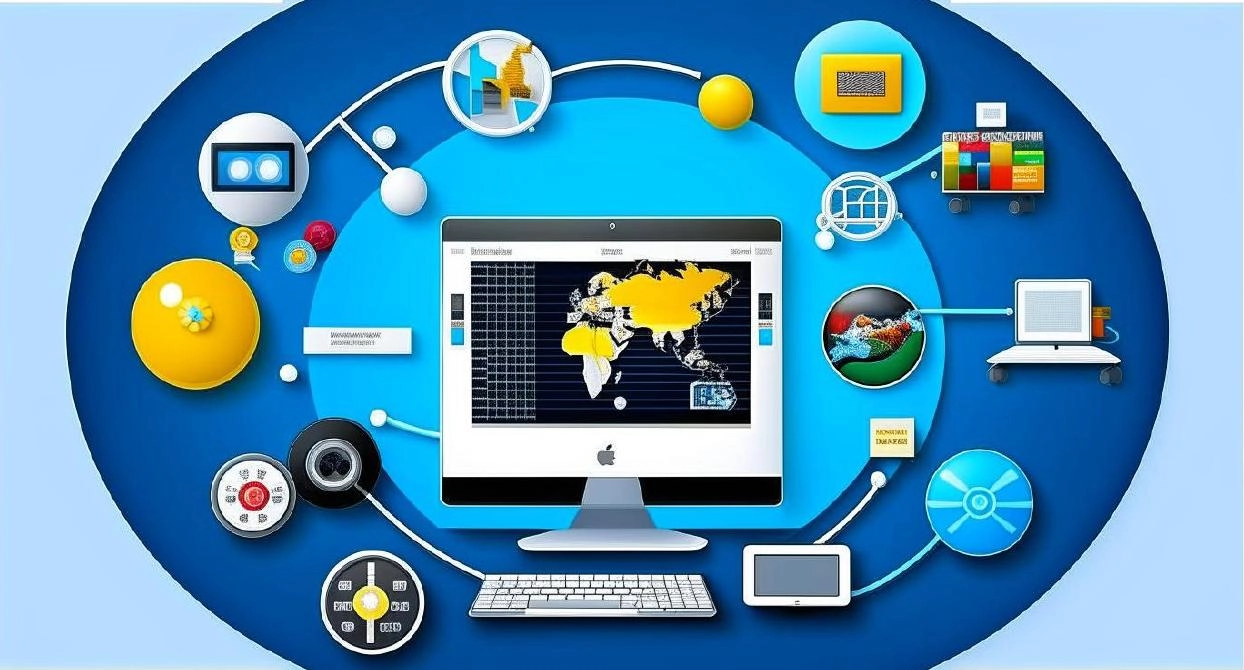 Promotion of any online business involves a detailed acquaintance with competitors. Only in this way it will be possible to develop a unique strategy that will favorably distinguish your store or marketplace from others and provide a number of significant advantages in a specific niche area. Based on the data obtained, you can make adjustments to your own development methodology, predict future demand for a particular product category, and identify the best experience in your field.
That is, data analytics — This is the most important need of any Internet entrepreneur. And it is necessary to approach the implementation of the task in the most comprehensive, versatile way. Now let's take a closer look at the benefits that your business will get if you decide to use data parsing. Let us dwell on the main difficulties that may arise in this process. We will show you where to buy reliable mobile proxies for stable and functional work.
The main advantages of data scraping for marketplaces and online stores
If you, as the owner of a marketplace or any other online trading platform, decide to use data parsing in practice, you will be able to see for yourself the more than significant advantages of such a solution. This is largely due to the functionality of this technology:
Comparison of cost and control over its fluctuations.
Getting to know the preferences and requests of customers.
Upload pictures and product descriptions.
SEO analysis of your own site and competitors.
Attracting the target audience to the site.
Brand Abuse Detection
Let's consider all these points in more detail.
Cost comparison and control over its fluctuations
To withstand the onslaught of competitors, and in some cases even surpass them, you, as a business representative, need to be well versed in the pricing policy of other trading platforms. But the collection of this information — this is a very time-consuming and rather difficult task, because hundreds of companies can work in the same niche. And it is not possible to do this work manually. Especially when you consider that the cost of production can fluctuate quite strongly within even one day.
That's why a more rational solution— use of automated parsing. This is a technology that is actively used in practice by many representatives of online commerce. With it, you can minimize the time and effort when monitoring competitors' prices. The received data can be used to adjust the cost of your own products, to hold a promotion on time, to make a discount.
These works will be performed in real time, which allows you to instantly respond to changes. Studies show that the application of this strategy in practice allows you to increase business profits by an average of 25%. You will be able to flexibly regulate sales, catch moments when competitors have a shortage of popular products and play for a raise here.
Introducing customer preferences and requests
The success of any business development — this is a detailed acquaintance with the preferences and needs of the target audience. If you manage to satisfy them — you will find yourself in a good financial gain. Under the term "satisfy" we understand providing customers or customers with the services or products they need at reasonable prices. Using data parsing in practice, you can analyze the mood of the target audience, make certain forecasts, focusing on comments and reviews from those who have already made a purchase.
The received data will be more than enough for you to evaluate the client's attitude to a particular product, or even to the brand as a whole. This will allow you to better understand the user experience of the application, as well as encourage them to make purchases in the future. The presence of negativity in the comments — this is an excuse to eliminate these problems and improve your online commerce. Using data scraping tools, you can:
perform online monitoring;
segment the target market;
identify current trends in your niche;
analyze moods.
Upload pictures and product descriptions
Product card — this is what attracts a potential buyer to your site in the first place. It should be designed as professionally as possible and include a detailed description of the product, its detailed image. And if we take into account that hundreds, even thousands of goods are located on one trading platform, then the work to be done is more than voluminous and costly.
But you can also outsource these tasks to data parsing services. Suppose you want to generate high-quality product cards. To do this, you will need an image and description of a huge number of positions. It is possible to download all this from the manufacturer's catalog or from competitor sites on your own, but this will require a lot of time and effort. In addition, the risk of making a mistake will be very high. Using data parsing, you can automate this process. The program itself will extract the image and description of a product very quickly.
SEO analysis of your own site and competitors
In order to increase the position of your resource in the search results, you first need to optimize your own resource. And this will require the compilation of a semantic core. It is this task that data parsing will take on. Moreover, such services will not only form a set of key queries, but also structure them, which will significantly reduce your time for data processing. You identify the words by which users find competitor sites that are at the top of the search results. If you add them to the content of your resource, then representatives of the target audience will visit your site using them.
Also, by parsing data, you can improve the efficiency of SEO, evaluate what additional methods competitors used to promote their own resources and draw useful information for themselves. And you will also identify a set of phrases that should be avoided in order to minimize competition in the search results, and which, on the contrary, should be used in order to increase the chances of ranking as a result. Also, by parsing data from competitor sites, you will be able to determine the optimal density of key queries, get acquainted with the features of creating metadata for writing titles and determining other identifiers that are linked to the content of the page.
Attracting the target audience to the site
Attracting new visitors to the pages of the marketplace or to the online store will in itself contribute to an increase in sales. To do this, it will be useful to look through the profiles of your competitors in social networks and pay attention to various thematic forums. This will allow you to understand how representatives of successful businesses communicate with their customers, you will be able to identify what problems users have with a particular product, service, find out real product reviews, etc. Thanks to this, you will be able to analyze your own products and make sure that similar they have no flaws.
If you do this kind of work on the mistakes, you can not only attract more target audience, but also increase their level of satisfaction with your products or services. In addition, this way you can find out that your supplier is not particularly conscientious and, if necessary, you can return the goods to him, indicating a manufacturing defect or identified shortcomings.
Along with researching competitor sites, it's also a good idea to look at popular news sites in your category. This will allow you to find out what products people are most interested in, what new products appear on the market. This will help you offer the consumer market really relevant and necessary products. In addition, on such sites and thematic forums, you can present reviews of your products, which may be of interest to potential buyers. Also, this information will allow you to create the most accurate portrait of your target audience and indicate in which direction you need to work most intensively in order to develop and scale your business.
Brand Abuse Detection
Parsing data from marketplaces and other electronic trading platforms, various online stores and websites will reveal possible brand abuse. Such a decision will be very useful in the event that it turns out that in another country a completely "left" brand is produced under your brand. products. Alas, such a phenomenon is not uncommon today. Products that have become popular and in demand in a particular country become a "magnet" for those who do not mind making money on someone else's name. It may turn out that under your brand, products of much worse quality will be supplied to the market. All this will negatively affect the satisfaction of the target audience with your brand and, accordingly, a decrease in the level of sales, including in your country.
What does the counterfeiter do in this case? He is simply trying to restrict access to his site from your country, that is, from the country of origin of the brand, in order to continue his illegal production, sale of counterfeit goods. And if not for data parsing, you might not even know about its existence.
What problems can arise when parsing marketplaces and online stores
Parsing marketplaces and fairly large online platforms — This is a rather difficult and extraordinary task. And, despite the presence of a fairly large number of specialized services, you may encounter difficulties and difficulties when performing these works.
Among the main problems that webmasters may face when parsing large platforms are:
Behavioral factors. In this case, it is necessary to monitor the actions of the user audience in real time. To accomplish this task, you must have at your disposal a sufficiently promoted and clean account in a particular browser. You will need to connect a proxy server to it. And only after that you will be able to emulate behavioral factors in the browser and, accordingly, parse the data. The main problem here is that you should have at least 100 such accounts at your disposal, because large sites often set a certain request limit from one personal page. If such limits are exceeded, then your data will be perceived as the work of a bot, which may lead to blocking, including permanently.
Sufficient resource consumption. The fact is that data parsing can be performed without involving the browser at all. In this case, your service simply receives what the server sends and doesn't do any extra processing when it receives the code. This will require a minimum of RAM. And everything would be fine if most of the modern Internet resources were not collected using javascript directly in the browser. The fact is that working without a browser will be fraught with the fact that the service will still send your code, but not execute javascript. This means that you will not receive any return data. That is why it is optimal to use the second option — browser. But from the point of view of consumed resources, it will be quite costly. Alternatively, you can use headless browsers that run in stealth mode . This will greatly reduce memory consumption. But still there will be costs.
Difficulties in organizing the parsing process. We have already said that for this you need to have a sufficiently large number of clean accounts, as well as mobile proxies. Why mobile? The fact is that they work through mobile network operators and use their technical capabilities, namely those IP addresses that are issued to ordinary users. In addition, they are dynamic, that is, you can change addresses in the workflow or on a timer, or forcibly following a link from your personal account. This means that you can organize multi-threaded work without the risk of running into a ban or any other blocking or restrictions. In addition, it will be possible to change the geolocation and the operator of cellular networks in order to effectively bypass any regional restrictions. That is, data parsing without mobile proxies — impossible. Your actions will be immediately identified by search bots, which will entail serious sanctions. And then you can forget about all those advantages that are inherent in data parsing.
Where can I get a reliable mobile proxy for parsing data from marketplaces?
Probably, it makes no sense to say that it is clearly not worth using free proxy servers to implement the task. They are public, which means that anyone can use them. This reduces the speed of work, and the level of security, and stability. Take off not what you reduce, but vice versa — increase your chances of getting banned.
One of the best solutions for today in this market segment — use of private mobile proxies from the MobileProxy.Space service. Follow the link https://mobileproxy.space/en/user.html?buyproxy to learn more about the functionality of such a product and choose the right solution for you. With such proxies, you get the most stable and functional work on the Internet. You will be able to parse data from any sites, including those, access to which is prohibited in your region at the legislative level. It is also worth using the service for those who would like to evaluate Internet speed, check their IP-address, port availability, etc.
Users are provided with a 24/7 technical support service that instantly responds to requests and solves technical problems that have arisen when working with mobile proxies.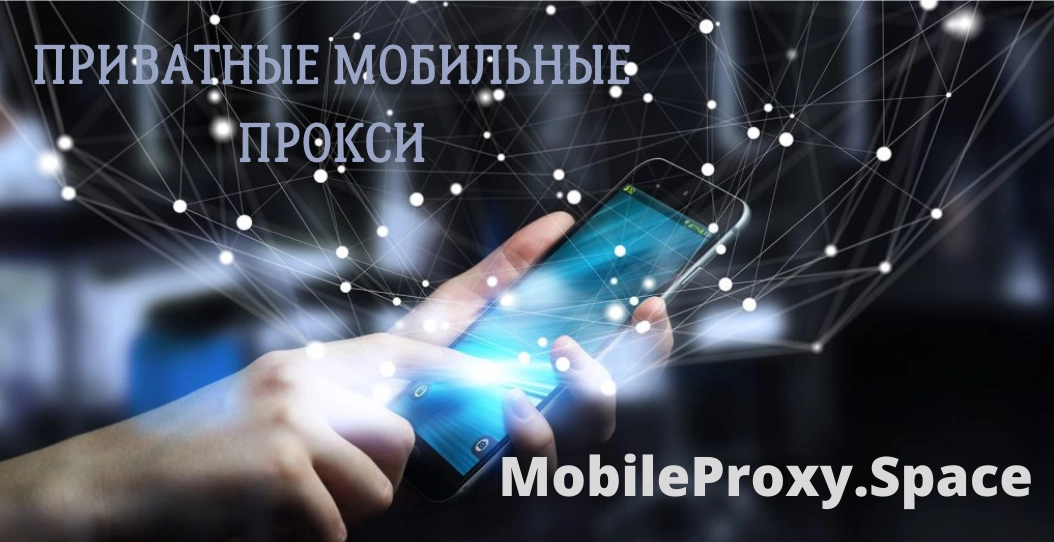 ---
Share this article: