Mobile proxies when collecting information on prices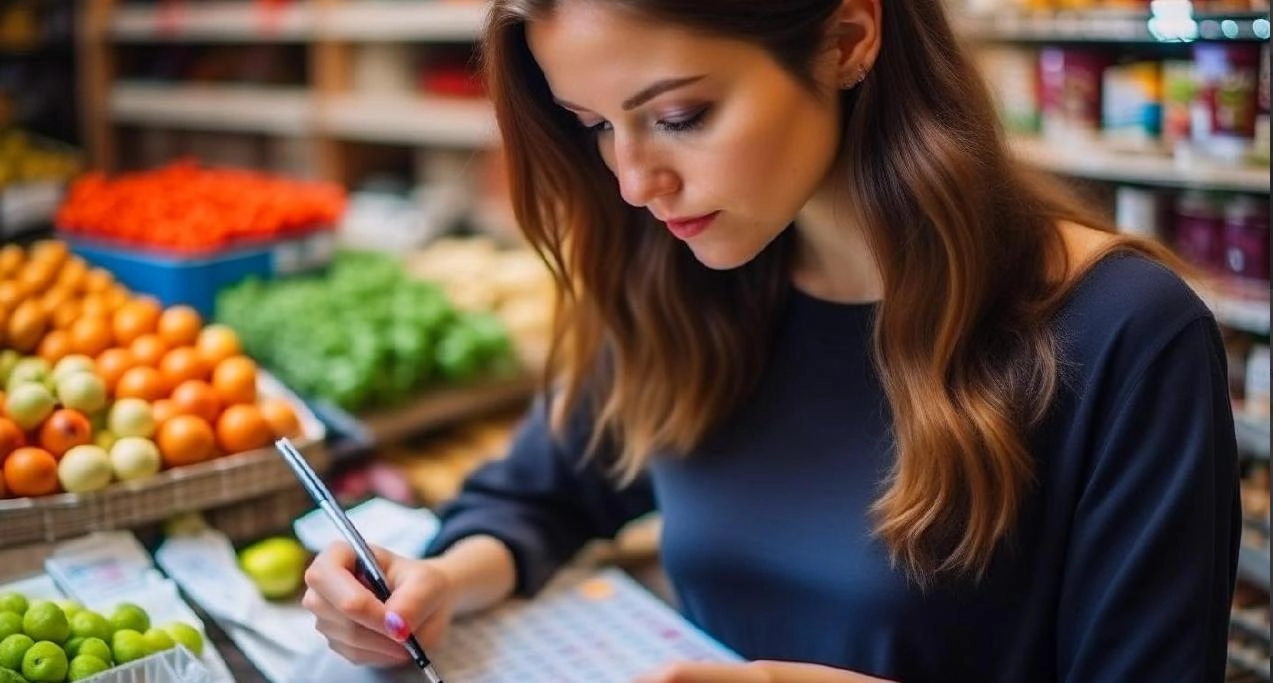 We have already repeatedly raised the issue of using mobile proxy services in practice. They talked about under what operating conditions the feasibility of their use would be highest. Continuing this topic, we will now focus on the issue of collecting information on prices. Here, using proxy servers, you can easily and simply obtain data on the prices of your competitors in real time, monitor their fluctuations, and make timely changes to your catalogs.
Now let's look in more detail at what price monitoring is and why it is needed. Let us tell you what benefits in practice business and consumers will receive from constant control over the cost of goods. Let's highlight the TOP 10 services that will help you automate the process of collecting information on prices. We'll tell you where to buy the most reliable and stable working mobile proxies for price monitoring and more.
What is price monitoring and why is it needed?
Price monitoring is the systematic collection of data on the range of goods, their cost, as well as subsequent analysis. The information obtained will allow you to track market trends and get acquainted with the nuances of forming the pricing and marketing policies of a particular company. This way you can make adjustments to promoting your own business. Control over competitors' prices — this is something that has existed on the market literally from the first days of its appearance as such.
Even in ancient times, people who wanted to sell a product initially found out its value from the same sellers. Some 20-30 years ago, representatives of a trading company needed to regularly visit competitors' sales points, remembering both the range of products and their prices. As a result of such "forays" they compiled reports and analyzed them. This allowed the business to operate in the market, despite the presence of a fairly large number of competitors. That is, if you monitor what prices your competitors set for goods and respond to changes in a timely manner, you will be able to retain your customers and offer them the most interesting solutions.
The price monitoring system has not undergone any fundamental changes today. The only key difference — it is that today everything is done online. Almost every business has its presence on the Internet. The website lists both the range of products and their prices. To monitor all this in real time, specialists use appropriate tools for automatic data collection. Thanks to this, in a matter of minutes they receive a detailed selection of prices and promotional offers of their competitors, and can promptly respond to changes in pricing policy, which will have a positive impact on business development.
Collection of information on prices — This is a procedure that should not be neglected by product manufacturers, suppliers, and even ordinary consumers. So, parsing of online stores and marketplaces for today – this is already the norm. Thanks to regular monitoring of the cost of goods, you can:
monitor market price trends, make fairly reliable forecasts regarding how prices for goods online will change;
identify the features of pricing strategies of your closest competitors;
monitor how the cost of products changes at offline points;
observe the dynamics of market prices, which have a direct impact on the activities of your company;
analyze the cost of goods or services online;
determine the number of companies that provide the same goods as you, which will help with forecasting demand for them;
get to know the direct competitors of your business;
control the impact the cost of a product has on the formation of consumer demand;
collect statistical data regarding product prices, monitor changes, including in the activity of buyers, business partners, and competitors.
This is all that will have a positive impact on the development of any business that provides goods or services to the consumer market. But we must understand that ordinary buyers can also benefit from price analysis. Having received a selection of available offers based on their request, they will immediately see the most attractive prices, which will allow them to significantly save on their purchase. But here you need to be extremely careful, because often a cheap product hides its low quality. Also, a decrease in cost is often due to the lack of warranty service, the presence of manufacturing defects, etc. Therefore, an additional check will never be superfluous.
Services for monitoring prices
Competitive intelligence moved to a new stage of its development at the moment when specialized applications appeared on the market that could automatically monitor products and their prices. It is not possible to perform this work manually. First of all, due to the fact that huge amounts of data have to be processed. There is a high probability that by the time your work is completed, the cost of the product may have changed several times. This means that the data you receive will be completely irrelevant, and the work done – empty. But programs for monitoring competitors' prices provide information in real time, allowing you to instantly see changes and immediately respond to them.
Services designed to monitor the pricing policy of competitors, depending on their functionality, can be highly specialized and widely specialized. There is also parsing of prices from the site and SaaS services, possibly which includes analysis of the information received. Many modern business representatives, in particular retailers and large companies, rely on functional solutions. Those that can not only collect prices on the Internet, but also monitor the cost of the same goods in offline stores and even provide competent assistance in protecting the interests of the brand in court, if necessary.
If we talk about parsers and SaaS services, it is worth noting that the parser — simply collects data from the sites you specify. Moreover, this can be not only the cost of the product, but also related information that will help you create a portrait of a potential buyer, get acquainted with the nuances of your competitors' business development strategy, etc. Unlike conventional parsers, SaaS services are able to collect prices and also analyze the received data.
Now let's get acquainted with the TOP 10 most common applications for automatically collecting information on prices:
Xmldatafeed.
Pricecop.
PriceRest.
Z-PRICE.
Allrival.
Proanalytics.
Pricing.
Adsstate.
Price2spy.
Netrivals.
Let's look at each service in more detail.
Xmldatafeed
Xmldatafeed – This is a classic price parser that does not have any additional functionality. That is, you cannot perform a cost analysis using it. As a result of its work, you receive a file that will contain information about the cost of competitors' products collected from their websites. In particular, this will be data about the manufacturer, product category and its name, current and old prices, a link to the product itself, as well as the date the price was updated.
This program is intended to work with resources:
airlines, car dealerships, electronics and household appliances markets;
pharmacies, goods for children, animals;
shops selling clothing, food, household goods;
platforms selling beauty and creative products, books, etc.
In practice, users of this application have encountered difficulties in analyzing data collected from several sites. It turns out that there is a separate document for each resource. And all of them need to be studied, and then compared with the goods that you have in stock. However, no one guarantees a 100% match. That is, additional quite painstaking work remains. In addition, it would be advisable to add the purchase price to the identified parameters, because the final price you can set largely depends on it.
We would also like to draw your attention to the fact that this parser is paid, and the cost of using it will directly depend on how many competitor sites you want to check. This is due to the fact that for each launch you will need to make separate settings. In addition, the developers of this software do not include free access in their tariffs. All this must be learned individually for each project.
These features indicate that Xmldatafeed— This is an option for working in niches with low competition. That is, where you have to monitor the work of several stores that have a large overlap of products with your site.
Pricecop
This parser was originally developed for companies that specialize in the production of certain goods. With its help, you can easily and simply track sellers who put dumping prices on goods. Moreover, it allows you to track the pricing policies of certain sellers. It also involves individual configuration for each of the resources, which requires a certain time (on average up to three days).
The main advantages of this application are:
daily generation of a sufficiently large number of reports;
saving the history of how the cost of products changes;
convenient product management;
built-in API integration;
the ability to display the received data in graphical mode, and not just in text mode;
automatic sending of messages to manufacturers of goods about dumping prices.
Once again we would like to draw your attention to the fact that this service is designed specifically for working with certain brands. Therefore, if you decide to use it for your online store, then you are unlikely to be satisfied with its functionality and convenience. Here you will find small limits on the permissible number of goods and quite impressive volumes of reports. There are no tools for revaluation, there is no demonstration of the product on the accounts of real customers. That is, the product itself is good, but only in its niche.
Pricecop is also paid and its price must be requested individually. But you can already find approximate information on prices on the Internet, voiced by users of the service. So, if you plan to track no more than 100 product items in 5 stores once a day, then you will have to pay about $100 for a month of use. Do you need to perform additional checks? Add approximately 10% to this tariff for each action.
Who is this product suitable for? Large manufacturing companies, those who will need constant support from a personal manager.
PriceRest
In this case, we are talking about an application designed to track the cost of products by online retailers, as well as brand representatives. Today it is officially represented in 5 countries of the world. According to statistics, this software checks 10 million sites every day.
If we talk about the functionality of PriceRest, in particular for online stores, then it is worth highlighting:
high level of automation of monitored parameters;
continuous online updating of information: carried out in real time;
identification of patterns and assessment of the level of competition;
formation of an individual pricing strategy.
Business representatives will be able to monitor how sellers comply with recommended retail prices. Customized reports will not be provided regularly; there is also an automatic notification system based on pre-made settings.
This is an intelligent service that will provide you with the most relevant information. Knowing it, you will be able to keep the sales level of your business at a consistently high level. Among the disadvantages of users of this application, they note difficulties with the initial setup of the software, as well as the not very sociable technical support service.
Z-PRICE
Z-PRICE provides a fairly large range of price parsing solutions for both brands and online stores. In many respects it is focused on working with manufacturers. In particular, they will be able to check prices on marketplaces, while online stores themselves will not be able to do this. In practice, there have often been cases where this service simply abandoned its clients (online stores) and did not fulfill its obligations, despite the fact that they presented tracking competitors' prices as a service.
But for brands, this parser does its best. It provides a basic set of price collection services, compares them to suggested retail prices, and even automatically sends notifications to those who violate manufacturer recommendations.
Among other functionality we highlight:
ability to save history of price changes;
control over promotions, gifts, discounts;
price monitoring at 2-hour intervals, including at night;
the ability to directly integrate parameters from the service into the site admin panel in a format convenient for it;
the ability to customize both standard and custom reports.
On average, you will need to pay about $200 monthly to use this pastor, subject to monitoring 5 sites and 1000 products. Anything over these limits will be paid additionally.
Allrival
Allrival is initially positioned as a website parser, while price parsing is an add-on. It works according to a fairly standard scheme. You upload the websites of competitors that have products similar to yours into the service. The program collects all the necessary data and analyzes the results according to such parameters as the recommended price.
The strengths of the application include:
automatic comparison of products;
bypass captcha;
free connection;
in case of complex iterations with a resource, you can additionally connect the API;
When competitors' prices change, you receive an automatic notification.
But still, you will have to develop an individual operating algorithm for each site. Users also highlight a fairly large number of convenient tools, but note that not all of them are brought to working condition. The average price for use is in a very wide range: from 3 thousand to 20 thousand rubles.
Proanalytics
Functional capabilities include collecting data on competitors' prices, analyzing and structuring them. The work can be performed either manually or automatically in relation to products similar to those presented on third-party resources. If you wish, you can evaluate the deviation from the average price, as well as monitor it over the past six months. The advantages include:
taking into account the product category: to determine the so-called "shelf share";
monitoring changes in advertising on competitors' websites;
sending notifications if prices change;
individual modification of the service according to client requests;
availability of API;
professional technical support service available 24 hours a day.
If you wish, using this parser you can also collect reviews for your products from competitors' websites. This service works with a fairly large number of products, ranging from 250 to 30,000. What about the price? To work with 10 competitor sites and 5,000 products for one month, you will need to pay about 16,000 rubles.
Pricing
The work of the Pricing service is aimed at controlling the cost of goods within the framework of the recommended market price policy. Intended for official distributors and manufacturers. The program can check prices from once a day and up to once an hour. Based on the received data, reports are generated. They are all saved in the database, which allows you to return to them and analyze them at any time
The main advantages worth highlighting are:
providing visual reports with charts and marketing analysis indicators;
sending a report via FTP, availability of historical data;
detailed data by store, search by request;
availability of filters for different product categories;
professional technical support.
It is impossible to clearly state the cost of using such porphyry, since it will directly depend on the number of tracked positions, the frequency with which data will be collected, the geography of cities, their number, etc.
Adsstate
Adsstate is focused on working with advertisers, sites and services where a large number of sellers are represented simultaneously. The fact is that the functionality of this product includes advertising on a huge number of price aggregators in different countries of the world. In this case, the price for support will be fixed. But the functionality of this platform is not limited to this. It cooperates with certain services that specialize in comparing your prices with the cost of similar products from competitors. The data is taken directly from these same price aggregators. And this already provides more than a significant advantage for users.
By putting this service into practice, you will be able to work both with competitors located directly in your country and around the world. You yourself assess the feasibility of such a decision. If we talk about difficulties, a number of users highlight problems with account replenishment, as well as product moderation. The fact is that a number of products simply do not pass verification by moderators, which makes it impossible to place them on this site. The problem is that information about the refusal arrives only after you have registered, made payment and completed all the necessary work to upload your product to the service. Those who often change links to their products should be especially careful when working with this site. The corresponding changes must be made immediately to the system of this service.
Price2spy
An online service designed to collect data on the prices of competitors in the field of e-commerce of any scale. This application appeared on the market more than 12 years ago. Its distinctive feature — customization for the individual characteristics of each client and his projects. It also provides the ability to control the recommended retail price. In operation, this project will not differ much from other products that we discussed above. You add your products yourself, and the program compares them with competitors' products. That is, you don't have to manually search for sites that host the same products as yours. Notifications with reports will be sent by email.
Strengths include:
simultaneous work with several online stores;
the ability to make forecasts regarding price formation;
providing analytics that allows us to judge the profitability of a particular product;
availability of API.
But you must understand that you will have to manually download all the products, which will take some time. By price: when working with 100 products, you will not need to deposit $20 into your account. The functionality is quite extensive, but you will need to pay extra for them.
Netrivals
This service will help you find sellers who work with the same products as you, as well as monitor their prices. You can also find sellers who violate the retail prices you set. Netrivals is designed to work in such areas as industry, personal hygiene and health, sale of sporting goods, cosmetics, accessories, toys for children, pets, etc. Prices are updated automatically once a day. Reports are sent to the user's personal account. The program will also build you graphs with patterns in pricing strategies both for your store and for competitors' sites.
The functionality here is quite wide:
you can set up a search by categories or elements that have identical indicators;
it is possible to order a comprehensive marketing research;
control over requests and saving price history;
availability of ratings and reviews analyzer;
built-in API;
the ability to configure dynamic pricing;
work with Amazon sellers in real time.
Among the disadvantages, users point out that the interface is quite complex and inconvenient to use, and this, in turn, will require more time to process data.
To summarize
Now you understand how important it is for the development of any business on the Internet to pay attention to collecting information on prices. Regular cost monitoring will allow you to always be aware of current market trends and provide your customers with the most advantageous offers. But once again we would like to draw your attention to the fact that you can only work with any of the parsers we have considered, as well as other services that automatically collect data, using mobile proxies. Otherwise, all your actions will be immediately identified by anti-fraud systems, which will lead to a ban on your accounts and the impossibility of further work.
All that remains is to select the best mobile proxies for parsing competitors' prices. But you won't have to search for long here. It will be enough to immediately contact the MobileProxy.Space service. Such proxies will replace your real IP-address and geolocation with other parameters, which will also ensure the security and confidentiality of online actions, bypass regional restrictions. You can set up an address change either by timer, or use the link from your personal account each time to force a change.
For more information on the functionality of mobile proxies from the MobileProxy.Space service, current tariffs, as well as other nuances of cooperation, you can follow the link https http://mobileproxy.space/user.html?buyproxy. There is also a 24-hour technical support service at your service, which will instantly respond to your requests and quickly resolve problems that arise when working with a proxy.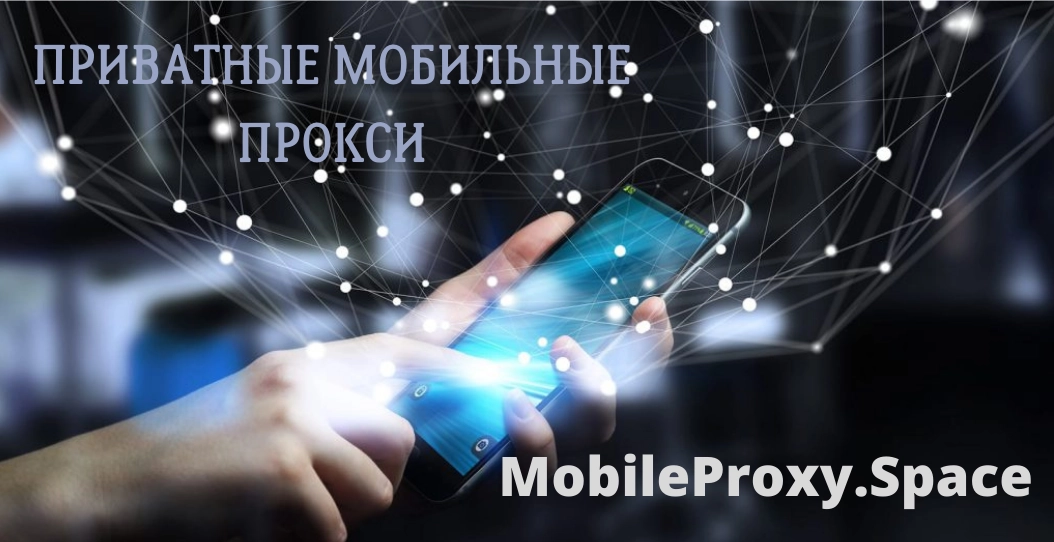 ---
Share this article: