Mobile proxy for WhatsApp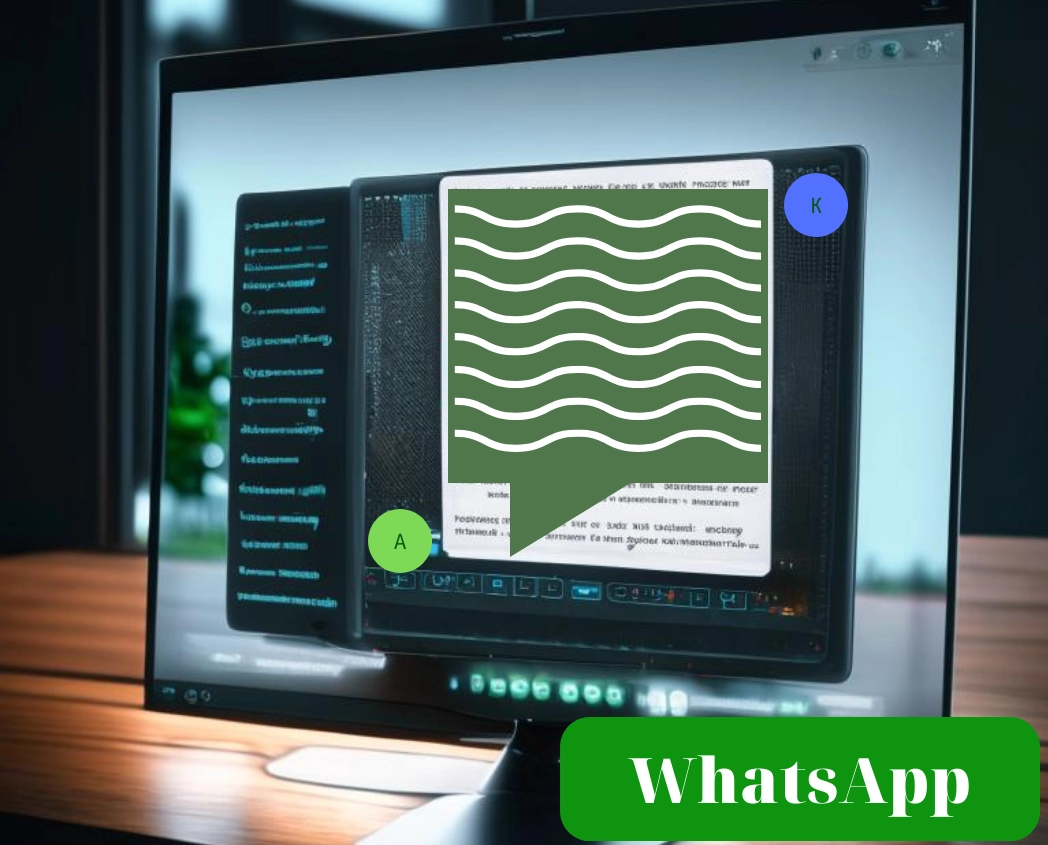 Now any app store offers users a huge variety of options for messaging, making video calls. Along with Viber, Telegram, Facebook Messenger, is highly popular among users use a messenger such as WhatsApp. It is endowed with rather unique functions and capabilities, which ordinary people, business representatives, gamers, as well as many other categories of users have already been able to appreciate.
Let's dwell on the features of the WhatsApp messenger in more detail, and also tell you why you should additionally use mobile proxies when working with it. We will show you which option you should choose in order to ensure the most stable and efficient work without risk.
Features and functionality and WhatsApp
WhatsApp — is an American free instant messaging and voice communication service from META. With it, you can make voice and video calls, send images, documents, user geolocation and any other content. This client works on Android, iOS, KaiOS, S40, and macOS platforms, Windows and also as a web application. In practice, users highly appreciated the high security of this messenger, the confidentiality of the transmitted data.
But along with the functions of the classic messenger, WhatsApp is endowed with a number of separate features that not every user knows about. With their help, it has become even more convenient and safer to use. It's about:
Hidden reading of messages. Relevant for cases when you want to hide your activity in the application from the interlocutor. That is, you can read the incoming message, but two checkmarks confirming this action will not be displayed in the chat. To make this function active, you need to enter the "Settings" menu, then go to the "Account" tab, followed by — in "Account". Here in the privacy block we move the slider next to the "Read reports" option. to inactive position.
Disappearing messages with video or photo. You can send various pictures and photos without the possibility of saving or re-viewing them. Activating this feature is very easy. After you attach a photo or video, click on the button with the image of a unit in a green circle (directly in the line for entering text). After the recipient views this file, the system will automatically remove it from the correspondence.
Recording parts of a voice message. This feature will be useful if you need to include as much information as possible in one message. To activate this feature, swipe up while recording, and then press the pause button if you want to stop. To continue recording, click on the microphone icon again. This solution also comes in handy when you want to leave a message to yourself as a reminder.
Sending a message to a user without first adding them to contacts. It will be indispensable if you are in correspondence with someone without the prospect of subsequent communication. It will be more convenient to use this feature through a computer browser, that is, from the web version of WhatsApp. To send such a message, you must enter the address https://wa.me/ directly in the search bar, and immediately after the slash, add the recipient's full number, including the country code.
Backup of chats with additional encryption as in a cloud server Google, and directly to the memory of your device. If we are talking about the preservation of really important information, one that should not become the property of third parties, it can additionally be encrypted. Thanks to this feature, the messenger turns into a secure and completely free-to-use notebook. To activate end-to-end encryption, go to the "Backup Chats" settings tab, and then select the option to copy by encryption. So that you can access its contents, you can use either a password or a 64-character key.
Send GIF animation. It will be especially relevant with a weak connection to the network. In this case, the messenger will convert your video file into a set of consecutive pictures. Their processing will require significantly less resources than when sending and downloading a full-fledged video. To start the conversion, you need to click on the corresponding button, which is located at the top of the screen, next to the camera image.
Easy cleaning of storage, as well as saving traffic. If you actively use WhatsApp, then the amount of information stored on your smartphone will increase by tens of gigabytes every day. In order not to fill up the memory of your device, go to the Menu tab "Data and storage". Select the "Manage Storage" option here. Here you will see information on how much space you have in correspondence with each of the users. If the parameters are at critical levels, you can simply remove photo and video content from the relevant chats. Also under "Media Download Quality" you can enable the "Save data traffic" option.
But still, despite the wide functionality and a fairly high level of security, in the work of many users with WhatsApp, it will not be superfluous to additionally use mobile proxies. Such a solution will be the most effective for those who use this messenger as a platform for developing their business, online trading, etc.
What mobile proxies will give WhatsApp
Using mobile proxies with the WhatsApp messenger will provide you with the highest possible stability and security of work without all kinds of blocking and other problems. In this case you get:
The ability to register an unlimited number of accounts without the risk of getting banned. With mobile proxies multi-accounting will be as simple and convenient as possible. Moreover, you can connect programs to automate actions, which will greatly simplify and speed up the simultaneous maintenance and maintenance of a large number of personal pages.
Filling profiles with unique author's content. This work can also be automated. It will be enough to prepare the material and indicate to the appropriate program the schedule for its placement in a particular profile.
The fastest possible messaging with potential customers. Correspondence will be conducted in one dialog box, which will increase the convenience of cooperation for both business representatives and individuals.
The ability to select the target audience according to a number of search criteria. You can easily create a category of users who are really interested in your products or services. It will be possible to focus on them when sending out offers of cooperation, promotional offers, etc.
Creating chats for quick and easy communication with other users and potential customers, viewing metrics to monitor the effectiveness of actions taken to promote a product, brand, service. Also, if necessary, it will be possible to clean up unnecessary files in bulk.
Which mobile proxies should I choose to work with WhatsApp?
The modern market offers consumers a fairly wide range of proxy servers in different regions and countries of the world. Along with paid ones, you can find online options that are in the public domain. But, we want to initially warn you that free proxies — this is not an option for those looking for reliability and stability. The problem is that such servers will be used by everyone, which will significantly reduce both the speed and security of actions with the messenger. In addition, most of the addresses that are issued to users by free proxies are already blacklisted; search engines. And this means that when they are identified, they will immediately be blocked.
That is why private mobile proxies will be more reliable, stable and efficient. They guarantee:
stable operation, regardless of third-party factors;
high connection speed: due to the use of high-speed communication channels, as well as data caching, which will positively affect the speed of content exchange and calling;
the highest possible level of security of confidential information, a high rate of protection against any unauthorized access;
ensuring the network is anonymous;
bypassing regional blocking, which is associated with the choice of the appropriate geolocation and mobile network operator;
Stability of work with multiple accounts without the risk of a ban.
MobileProxy.Space offers you the best solution for working with the WhatsApp messenger. You get dynamic mobile proxies and access to over a million IP-addresses. A private channel with unlimited traffic is allocated for each user. Changing the IP-address can be done both by a timer in the range from 2 minutes to 1 hour, or by force through the appropriate link from your personal account. Another feature of these mobile proxies — simultaneous work on HTTP(S) and Socks5 protocols. And do not forget that if you need to bypass regional blocking, you can change geolocation and mobile network operator.
To learn more about the functionality of this product, we suggest you follow the link https://mobileproxy.space/en/user.html?buyproxy. You will also have a free two-hour test at your disposal, which will allow you to verify the stability and efficiency of these mobile proxies even before you buy them.
---
Share this article: