VPN and proxy for Telegram: choosing the best solution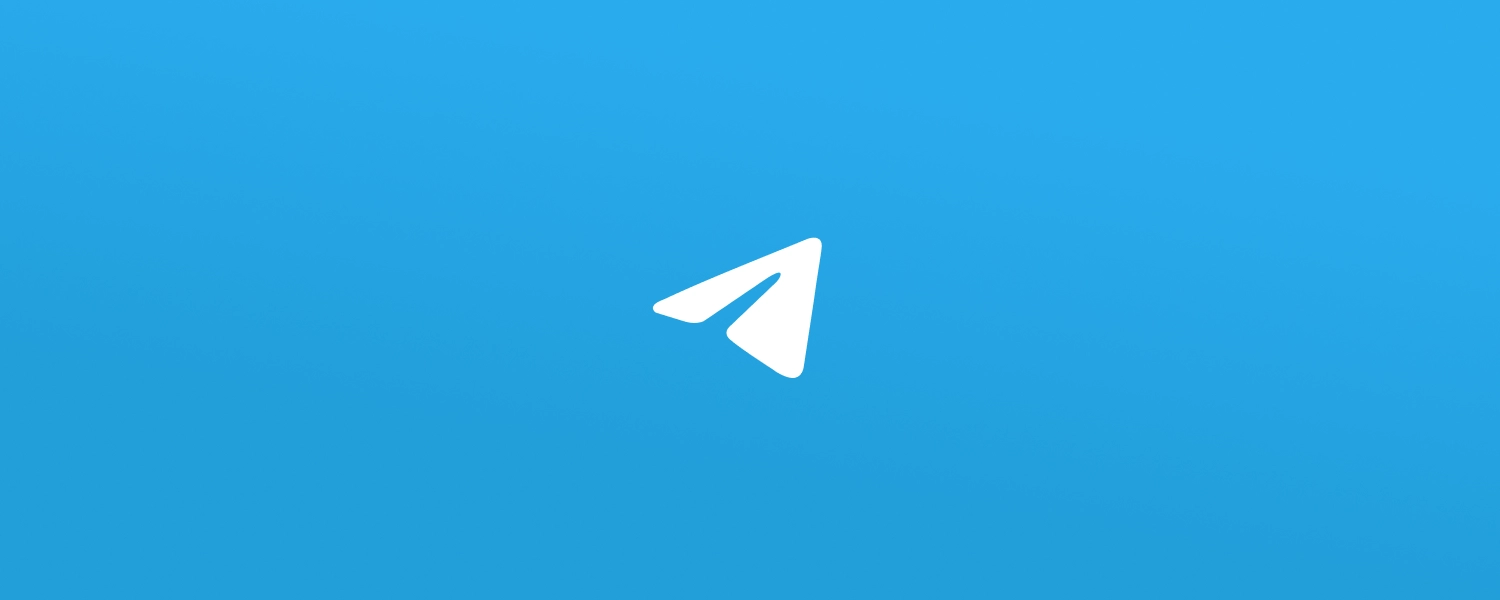 Telegram – one of those messengers that has both ardent fans and critics. What can be said about him? First and foremost, it's very user-friendly and easy to use, offering a range of features that its closest competitors don't even come close to. We are talking about the ability to create your own services using bots, media channels, the availability of cloud data storage and a host of other services. And every day the functionality of Telegram continues to expand. New opportunities are offered not only to ordinary users, but also to business representatives.
And here a completely logical question arises? Why then does this messenger have critics? It's all about the blocking of Telegram by Roskomnadzor and the information campaign associated with it. Every person is entitled to their own opinion. We will not convince, dissuade or argue against Telegram and against it – this is not the purpose of our article. Now we will pay attention to how to bypass regional blocking and get the opportunity to use this messenger without restrictions. Namely, consider the two most popular solutions – VPN and proxy for Telegram.
A little about Telegram blocking and security
Not everyone knows that the Telegram messenger was developed by a team of specialists from Russia, although it was not targeted at the local market. It was first launched for users of the iOS operating system in Saudi Arabia. This was back in 2013. And only 2 years later, the messenger received mass distribution around the world, including in Russia. He was not particularly popular with us at that time. "Glory" came to him after the blocking, which was introduced in April 2018. Russia – this is the second major country that banned this messenger at the legislative level. Superiority in this matter – at China. He introduced a ban on the use of the service literally at the start of its appearance on the market, in 2015.
So what is the reason for blocking Telegram in Russia? Officially – this is a court decision based on the requirements of the FSB to the leadership of the messenger. At one time, the Federal Security Service demanded to provide keys that would allow decrypting user correspondence. But the company's management refused to do so. But the court decision did not force users to stop using Telegram, because there are a lot of opportunities for work and business development in it. Moreover, the messenger continues to work, that is, you can continue to use it.
But we would like to dispel the opinion that this site – this is a truly anonymous and secure solution. Work privacy in the digital age – the concept is quite relative. What kind of anonymity can we talk about if the user leaves his phone number during registration. Moreover, by default, end-to-end encryption is not provided at the software level. Yes, you can turn it on forcibly, but for this you need to create a secret chat. But this is relevant only for communication with individual – group secret chats in the messenger is not provided. Moreover, such an opportunity is provided only in the mobile version. On the desktop, it is implemented only in MacOs, while the Windows operating system does not support secret chats.
That is, competitions that were once held by developers in order to identify vulnerabilities, as well as the security of Telegram itself – it's more of a marketing ploy. In no case do we urge you to abandon this messenger, because it is really convenient and functional. We urge you to take extra care of your own safety. And the simplest and most effective solutions are here – VPN and proxy for Telegram. Let's consider both options in more detail.
VPN for Telegram: application features
VPN (Virtual Private Networks) uses a technology that allows you to encrypt all traffic that will come from the user's device. This ensures a high level of protection of transmitted information. This will be especially relevant for users of mobile gadgets working through public Wi-Fi networks. It also provides the ability to bypass regional blocking.
But let's make a reservation right away that only paid VPNs will differ in high functionality and ease of use. The possibilities of free application are extremely limited and will not provide complete protection. That is, after you buy a package of services, you can be quite confident in the security of your own traffic. All your actions with the network, including work with Telegram, will be carried out through VPN. If you plan to use the desktop version of the messenger, it will be useful to know how to set a static IP address in Windows via VPN.
What else do you need to know when using Virtual Private Networks with Telegram? Here are some highlights:
VPN practically does not slow down the speed of work (relevant for a reliable paid product;
The solution is primarily suitable for those who use public Wi-Fi networks, especially using authorization: passwords will not be intercepted;
VPN – not a panacea if malware gets on the device.
If you're looking for more functionality, you should still opt for proxy servers.
Proxy for Telegram: application features
Proxy for Telegram is a much more reliable, efficient, convenient and affordable solution for ensuring anonymity and security of networking, bypassing regional blocking. Also, with their help, it will be possible to automate work in the messenger, to ensure simultaneous work with different channels without fear of a ban. The work of a proxy server is based on the substitution of the real IP address of your device and its location with its own technical data. That is, the information that the system reads when you enter the network will now be hidden. Telegram works both over HTTP(S) and Socks5 protocol.
But, just like with VPN, you should not use free servers in your work. They will be characterized by low stability and will not allow you to be confident in the safety of actions. Free servers will be very slow, and the addresses they provide may well already be blacklisted. list by the service and will immediately be blocked if you enter from them. Therefore, initially we recommend paying attention to the best solution from what the modern market offers – mobile proxies for Telegram.
If you decide to connect them to work with the messenger, you will get:
higher connection speed: provided by high-speed connection channels and the use of data caching;
fast, easy sending of any kind of data;
high level of security and anonymity of networking, guaranteed bypass of locks;
simple and quick setup (step-by-step instructions for connecting mobile proxies to Telegram in different operating systems are described here Telegram and mobile proxies).
You get a stable and efficient work with the messenger with little material costs (especially when compared with the cost of VPN). This will be especially relevant if you enable private mobile proxies from the MobileProxy.Space service. In this case, you get a private channel dedicated especially for you. No outsider will use it. You will have a pool of almost a million real IP addresses at your disposal, which you can change when you need it using a special link. It will also be possible to set automatic address change by timer by setting the interval in the range from 2 minutes to 1 hour, use rotation by GEO and operator. Such proxies for Telegram will also be notable for their ability to simultaneously work on HTTP(S) and Socks5 protocols, which is ensured by connecting through parallel ports.
More information about the functionality and tariffs of mobile proxies from MobileProxy.Space can be found at https://mobileproxy.space/user.html?buyproxy. These proxies will be useful not only when working with Telegram, but also for completely anonymizing actions on the network.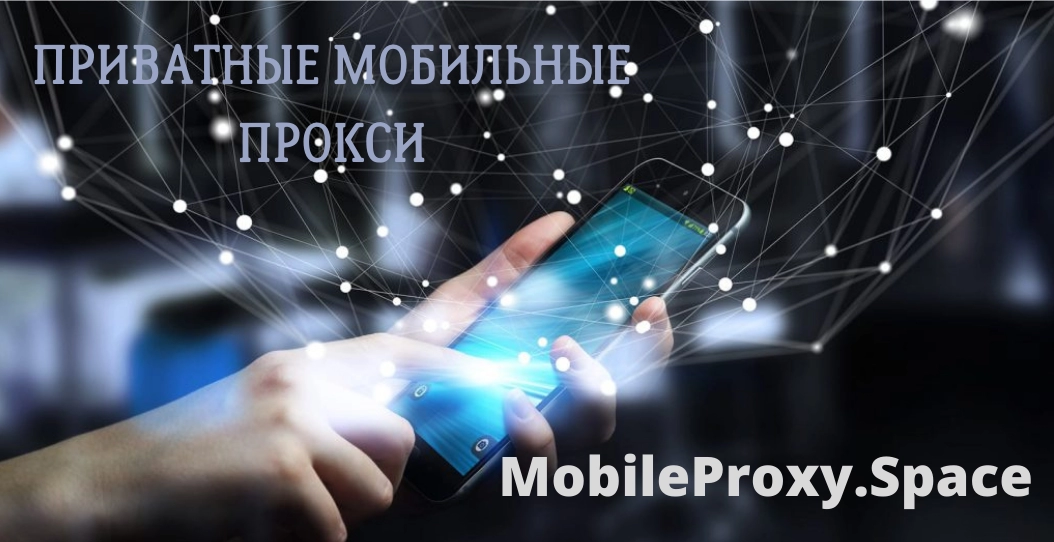 ---
Share this article: