Modern antidetect browser Maskfog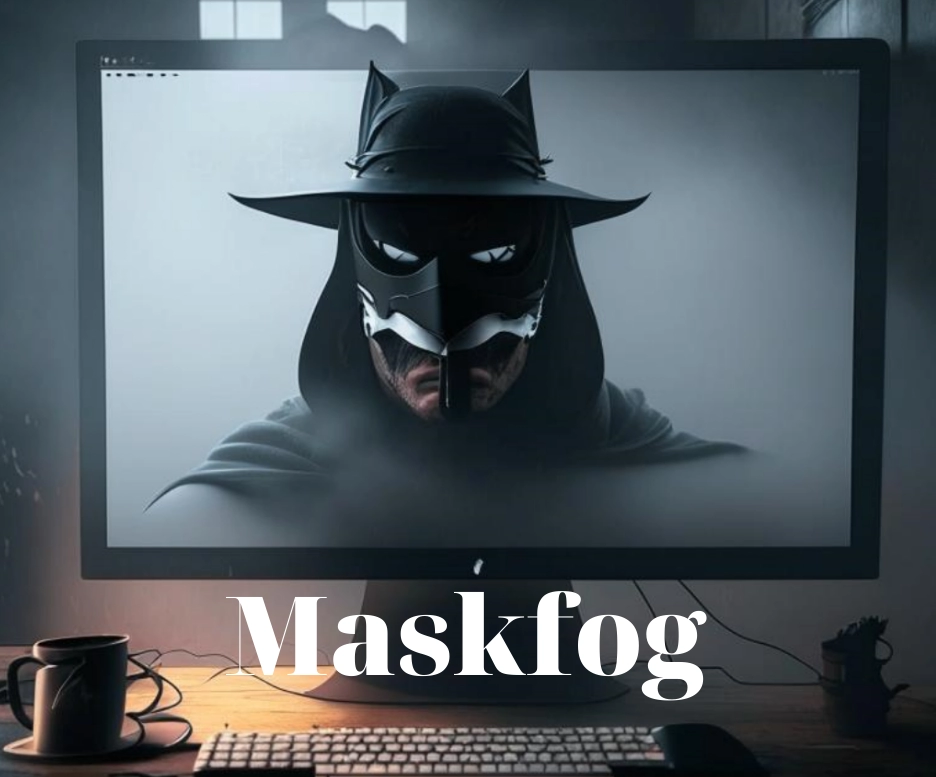 Today, when working with the Internet, the overwhelming majority of users place the main emphasis on the security and confidentiality of their actions. Therefore, such software products as anti-detect browsers have become very relevant and in demand. They allow you to change the user's digital fingerprints, thereby forming a new digital identity that has no connection with a real person. But at the same time, anti-fraud systems do not notice any substitution and, accordingly, do not apply any sanctions to such actions. They work in conjunction with proxy servers to ensure maximum stability and efficiency of actions on the network.
Now let's take a closer look at the modern Maskfog antidetect browser, which has a complete set of tools for anonymous surfing the web, as well as multi-counting. Let's pay attention to a more detailed acquaintance with it and its areas of application. We will show you how to make a number of necessary settings, as well as where to get reliable mobile proxies to work with this anti-detect browser.
A brief introduction to the Maskfog antidetect browser
Anti-detect browser Maskfog offers users their own proxy servers, it is absolutely free to use. Among other distinguishing points, it is also worth highlighting the presence of tools such as User agent, Cookie, Flash, Timezone, providing effective substitution of digital fingerprints. It allows you to simultaneously work with several personal pages on different tabs. At the same time, each of them will be distinguished by unique digital fingerprints and an IP address, which will avoid special attention from anti-fraud systems and open up unlimited opportunities for doing business online, as well as for personal use.
You can appreciate the greatest efficiency and convenience of using the Maskfog anti-detect browser in practice when performing the following work:
Business promotion on marketplaces and social networks. Today, e-commerce accounts for the majority of the sales market. Marketplaces, marketplaces, social networks, bulletin boards — these are convenient and effective tools for attracting traffic. The maximum efficiency from their use can be obtained if you organize simultaneous work with several pages, that is, by generating duplicate ads and product cards. This way you can significantly increase your target reach. But the administration of such resources reacts extremely negatively to such actions, preferring to equalize the initial opportunities of each business. If multi-accounting is detected, then you risk getting banned without the risk of recovery. But this can be avoided if you use the Maskfog anti-detect browser in your work. In this case, all your accounts will be unique, that is, for anti-fraud systems, everything will look like they are managed by different users from different devices. With this anti-detect browser, you will also be able to attract targeted traffic to your site through mailing lists and invitations to groups on social networks.
Effective advertising campaigns. When setting up targeted, contextual or other advertising, it is important to understand how correctly it will be displayed on different devices and in different locations. Using the Maskfog anti-detect browser, you can emulate the work of both personal computers and laptops, as well as smartphones and tablets with different screen resolutions. And mobile proxies, in turn, will allow you to select different geolocations and even change them in the workflow.
Control over the work of competitors in order to protect their own brand. The Maskfog anti-detect browser will provide you with the ability to easily and easily monitor the actions of competitors from any region. You will be able to check their prices for goods, the expansion of the range, offers for buyers from different cities and countries. Also using Maskfog, you can easily identify the fact that third parties have begun to use your brand to sell their products and services. How is it implemented? Not entirely conscientious individuals often use patented logos and names in order to sell their goods in other regions. They close access to their resources to the copyright holder, as a result of which he simply does not see fakes. Using a browser and mobile proxies, you can change your network address and fingerprints, i.e. you can determine if there is a duplicate your brand in the market.
We would like to once again draw your attention to the fact that the Maskfog anti-detect browser has a full-fledged free version, using which you will get access to corporate data, you can create unlimited accounts, import cookies, create digital fingerprints, etc. No restrictions it is not provided.
Getting acquainted with the settings of the Maskfog anti-detect browser
The Maskfog Anti-Detect Browser features a minimalistic and intuitive interface. All the buttons that you need in your work are placed in a separate menu on the left. To get started with this browser, you need to perform a number of simple and uncomplicated settings. Following our recommendations step by step, you will be able to complete them as quickly as possible and without errors:
Creating a profile. To do this, in the vertical left menu, I draw attention to the top blue button labeled "New Profile"; and the image of the sign "+". We click on it. A new "Manage Profiles" window opens. with quite standard settings for a new account. Here we need to set tools such as fingerprint, proxy and grouping. If necessary, you can import cookies to quickly access the site you need.

Click on the "Advanced Settings" button. An additional window will open, in which you can enter parameters such as time zone, WebRTC, Canvas, etc. This page also provides the ability to import multiple accounts at the same time via cookies. To do this, you need to click on the "Batch Import" button.

We connect mobile proxies to work. We have already said that the Maskfog anti-detect browser has its own built-in proxy servers. But the question is: is it worth using them in work. The fact is that the addresses they provide will be public, that is, each user of the application will be able to use them. Therefore, we would recommend paying attention to custom private proxies. You will only use them. All technical data that you need when making settings will be available in your personal account after purchasing the server. To link a proxy to an account, click on the "Setup" button, and then on "Add proxy". Fill in the appropriate columns with the technical parameters of your proxies.
Installing the extension. To do this, go to the tab of the vertical menu "Application Center". Here you are offered the opportunity to install the official extension or import a third-party version. Regardless of what you choose, this extension will greatly simplify the work with profiles. So, an ad blocker will protect you from annoying videos, Cookie-editor will significantly reduce the time and effort when working with cookies.

Performing global settings. Having dropped almost to the very bottom of the menu, you will see the "Global Settings" button. This block contains basic settings for accounts. Enter the relevant data and activate those options that will help secure and optimize your work.
Where can I get reliable proxies to work with the Maskfog antidetect browser?
By choosing private mobile proxies, you get a personal dedicated channel with unlimited traffic. This means that only you will use them. This ensures maximum efficiency, stability and ease of use. The MobileProxy.Space service offers you to purchase such a product with convenience and on the most favorable terms. Among the distinguishing points of this product, it is worth highlighting:
Huge pool of IP addresses to work with: about one million. These are the addresses that mobile network operators allocate to their customers.
Ability to configure automatic or forced change of IP-address. In this case, you will need to set the timer settings by setting the interval for changing the address in the range from 2 minutes to 1 hour. In the second case, you will independently change the address every time the need arises, using a special link from your personal account.
Simultaneous operation via HTTP(S) and Socks5 protocols. This technology is implemented by connecting to parallel ports. This solution provides the highest level of anonymity and security of networking, as well as high connection speed.
The ability to change the geolocation and, accordingly, the operator of cellular networks in the workflow. This allows you to create unique digital personalities with reference to a particular region. Such a solution will also ensure effective bypass of blockings established at the legislative level.
Stability and efficiency of simultaneous work with a large number of accounts without the risk of getting banned. In addition, it provides the possibility of additional use of programs that automate your actions on the network.
To learn more about the functions and tariffs of mobile proxies from the MobileProxy.Space service, we suggest following the link https://mobileproxy.space /user.html?buyproxy. You can also take advantage of a free two-hour product test before purchasing it. Any questions that will arise in the workflow can be asked to technical support staff at a convenient time for you, including at night.
---
Share this article: